At a glance
Savannah Business Group on Health
Savannah, Ga.
Covered Lives: 34,000
Membership: 22 employers
Strategy: Preferred-provider arrangements for hospital,
medical and ancillary services. Affiliation with an alliance
of coalitions to gain access to national contracts.
The destination of General William T. Sherman's march to the sea in 1864 was the coastal city of Savannah, Ga. After torching Atlanta and most everything else on the way to the Atlantic, Sherman took Fort McAllister, outside Savannah. But the city itself had been evacuated and was quietly occupied by Union troops rather than burned.
Savannah is still, in a less literal sense, off the beaten path. It is home to the usual assortment of small and medium-size employers, but not to any Fortune 500 companies.
Since its formation as a not-for-profit corporation in 1982, the Savannah Business Group on Health has worked to bring health costs down for local employers and branch offices of national companies while encouraging the growth of managed care in a community where fee-for-service medicine held a firm grip.
"Right now, about 12 percent to 14 percent of the market is enrolled in HMOs, so they're still a relatively new force here," says J.B. Freeman Jr., the coalition's executive director. "The existence of our coalition has helped speed up the process of managed care development here."
One national employer with a presence in Savannah is Union Camp Corp., based in Wayne, N.J. Union Camp makes paper, packaging, chemicals and wood products, and develops real estate. The company ranks among the nation's 200 largest companies in sales, employs about 18,000 people worldwide and has operations in more than 40 countries.
Its operations in the Savannah area are large enough to make it, along with the city of Savannah, one of the coalition's two largest members. The other 20 members include a mix of public and private employers, all of which are self-insured. In the absence of HMOs as a major factor, the coalition has signed an array of preferred-provider contracts for hospital, medical and ancillary services.
For general inpatient care, the coalition has a contract with St. Joseph Hospital, while more specialized inpatient care is provided by Augusta Burn Center and Shepard Spinal Center. The group contracts for physician networks on a discounted fee-for-service basis through a PPO subsidiary of Blue Cross Blue Shield of Georgia and two national PPOs, Capp Care and Beech Street. Other contracts cover home health care, pharmacy, behavioral health, vision, dental care and workers' compensation.
To help give its members some of the negotiating leverage with managed care plans that large national employers enjoy, the Savannah coalition turned to the EPA. Not the federal agency, but the Employers Purchasing Alliance, started in 1990 by the Employers Health Coalition Inc., a regional coalition in Tampa, Fla. Like its Savannah counterpart, the Tampa coalition (known until last November as the Florida Gulf Coast Health Coalition) is accustomed to working with smaller employers. Of its 152 members, 52 percent have fewer than 100 employees.
"The problem we faced, as did Savannah and many other coalitions around the country, was that the we had companies with employees here that didn't have their corporate headquarters in our market," says Frank M. Brocato, president and chief executive of EPA and of the Tampa coalition. This meant that pockets of branch-office employees in places like Tampa and Savannah were sometimes beyond the reach of national managed care contracts negotiated by their companies. This put them in the same position as employees of smaller companies that lacked the size to attract favorable contracts from managed care plans.
EPA operates as a cooperative, using the collective purchasing power of nine regional health coalitions and one non-coalition buying group, which in turn represent more than 700 employers with more than 700,000 employees and more than 2 million covered lives.
The alliance has 15 provider contracts, including HMOs and PPOs, outpatient lab services, drug testing, hospital quality and measurement systems, dental care, vision care, retail and mail order pharmacy and administrative services for managing multiple HMO contracts.
The alliance is part of "a three-tiered approach" to managing health benefits, Brocato says. "If an employee has a problem with a health plan that he can't resolve on his own, he goes to his employer. If the employer can't get it solved, he can turn to his local coalition. If the coalition can't get satisfaction, he can turn to the alliance."
In addition to seeking better managed care deals through the alliance, Freeman says, the Savannah coalition has worked at the local level, so far primarily to moderate rising health costs.
"We know we've brought down the cost of hospital care in our community," Freeman says. "C-section rates in Savannah were notoriously high, but they're coming down, in part because of our focus on that issue."
The health care landscape in Savannah changed dramatically on April 1, when a joint operating agreement between St. Joseph and Candler hospitals formally took effect after the deal passed muster with the Federal Trade Commission.
The agreement, though not a formal merger, effectively makes the city a two-hospital market. A new not-for-profit company, St. Joseph's/Candler Health System Inc., and a single board of trustees now controls both hospitals, which between them control more than half of the acute-care beds in the market. The rest are controlled by the remaining hospital in town, Memorial Medical Center, which is the only tertiary care facility in Savannah.
Perhaps in part because of managed care's slow inroads in the community, the coalition has been on good terms with Savannah physicians, although Freeman says that has not always been the case.
"The coalition's relationship with Savannah's physician community was testy in the early days of the coalition's existence," he says. "Today, I'd say the relationship is excellent. That doesn't mean that we've achieved all we hope to achieve with them. But I can pick up the phone and call the head of a primary care group or of a specialty group and get a prompt response. We've achieved an atmosphere of mutual respect and trust, which means the platform is there for the next stage of working together."
That next stage, Freeman says, includes finding the right tools to measure quality of care, preferably at the physician-specific level. "We're talking to vendors and others and figuring out whom we'd like to partner with. But the technology to do that isn't there yet, and we know it's a very difficult area.
Freeman freely admits that solving the technical problems of quality measurement is only half the battle. "If we had all the money in the world so that we could compile statistics from all the physician satisfaction surveys and quality and outcomes studies, we'd still face the most critical question," he says. "What would we do with the information?
"Say we had a physician in our network who was consistently high-cost and inefficient, but a large number of his patients were born and raised by this doctor and really liked him." Would he be asked to leave the network?
"That raises some difficult questions," says Freeman. "But if you're going to go to all the trouble of collecting all this information, you must be prepared to act on what you learn. That's the challenge."
---
Our most popular topics on Managedcaremag.com
---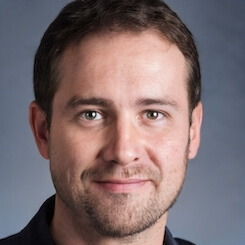 Paul Lendner ist ein praktizierender Experte im Bereich Gesundheit, Medizin und Fitness. Er schreibt bereits seit über 5 Jahren für das Managed Care Mag. Mit seinen Artikeln, die einen einzigartigen Expertenstatus nachweisen, liefert er unseren Lesern nicht nur Mehrwert, sondern auch Hilfestellung bei ihren Problemen.