A large Southern California medical group is telling its doctors to accept less money or find another source of patients. St. Joseph Medical Corp. of Orange, Calif., is demanding that its 590 doctors agree to changes in their contracts that would, in essence, lop about 10 percent off their pay. The group says it will terminate contracts with any physicians who refuse.
The company points the finger at managed care companies that have ratcheted down payments by about $1 million a year over the past three years. St. Joseph President Ron Moreland says the group can no longer eat the losses.
The group made an offer to the bulk of its physicians to join a panel of doctors who will treat only HMO members. The group will capitate business for physicians who remain on the HMO panel. A smaller group was told it would receive only limited fee-for-service business.
Doctors who don't like it may jump ship. A group of physicians formed California Horizon Primary Care Medical Group in hope of luring St. Joseph physicians. In addition, some orthopedists who contract with St. Joseph are deciding whether to open their group to other physicians, including others who practice at St. Joseph.
St. Joseph Medical Corp. says it is still making money, but profit margins have grown tight. In June, it laid off about 30 administrative employees.
HMO Profitability Drops for Second Year in a Row
St. Joseph Medical Corp. is not alone in feeling the managed care pinch: Many more groups may have to make do with lower payments.
HMOs suffered a 60-percent drop in profits during 1996, according to an analysis by Weiss Ratings Inc. Profits fell from $1.8 billion in 1995 to $700 million in 1996. It is the second straight year HMO profits took a hit.
Another sign of declining profitability: HMOs paid out 88.8 cents per dollar in medical expenses last year, up from 88.1 and 86 cents in 1995 and 1994 respectively.
Medical and administrative costs exceeded premium income, and many companies had to reach into capital resources.
So why not just raise premiums? Market forces compli-cated that, says Weiss. Increasing competition in the man- aged care industry prevented HMOs from hiking premiums, but Weiss believes the pressure to raise rates or cut medical services will soon grow to be too great to ignore.
Academy Offers Two Programs In Managed Care
The Academy of Healthcare Management, a new professional credentialing program, is offering a self-study managed care curriculum to physicians and others who want to bone up on the industry.
The academy says this is the only program designed to focus entirely on current issues and topics related to managed care. "We reviewed other credentialing programs for professionals and found [they] either don't have state-of-the-art managed care content, or include curriculum that may not be relevant to managed care," says Executive Director James Bradley.
Introductory and advanced levels of education are offered. The introductory course covers such subjects as types of managed care organizations and legislative, regulatory and ethical issues. Participants who pass an examination receive the credential "Professional, Academy for Healthcare Management" and may place "PAHM" after their names.
The advanced course, offering instruction in health plan governance, quality improvement and marketing among other areas, bestows "Fellow, Academy for Healthcare Management" ("FAHM") upon successful students.
The curriculum was created with advisory support from 25 managed care industry leaders.
The academy was formed by the American Association of Health Plans, the Blue Cross Blue Shield Association, and the Life Office Management Association. For information, call 800-667-3133.
Former PCS Chief: Concern Shifting To Patient Care
Robert C. Johnson, the former president and CEO of PCS Health Systems, sees the managed care revolution as it has played out so far as largely a move by corporate America to reduce costs by forcing lower payments to providers, not an attempt to improve the way care is delivered.
"Managed care organizations and prescription benefit managers are willing to focus on short-term solutions, rather than seek to alter patient behavior and influence compliance," says Johnson, now a managed care consultant.
"Fearing they would lose contracts, they concentrated on how cheaply they could buy care, rather than focus on outcomes, wellness and prevention. Quality of life is generally ignored."
Johnson says providers as well as the health plans "all have missed opportunities to restructure their practice systems to focus on how to better educate and manage the patient to seek desired results." Now, he says, they must pay more attention to compliance and prevention. Physicians are starting to do this, through formation of group practices and various types of physician service organizations, but pharmacists are behind, still emphasizing dispensing rather than tackling compliance and other patient management issues. He takes drug manufacturers to task for failing to negotiate satisfactory deals with PBMs, often agreeing to give rebates without guarantees of increased market share.
Control of health care, says Johnson, is shifting from health plans to physicians. Pharmacists, he suggests, are starting to catch on. New practice models that they might consider include:
compliance and drug management in ambulatory care centers;
partnerships or joint ventures with physician groups or physician-hospital organizations;
contracts with manufacturers to manage patients with chronic diseases, and
agreements with employers to provide wellness and prevention programs.
RWJ Initiative Addresses Pain Management
Because of the widespread suspicion that dying people often suffer unnecessarily from pain, the Robert Wood Johnson Foundation is funding a $1.6 million effort by the University of Wisconsin-Madison Medical School to improve pain control for dying people who are in hospitals.
The Wisconsin Pain Initiative will work with the Joint Commission on Accreditation of Healthcare Organizations to develop standards for pain control. Ultimately, hospitals will have to meet these standards to gain JCAHO accreditation.
"Many studies have shown that people are more afraid of the process of dying than of death itself," says Rosemary Gibson, senior program officer at the RWJ Foundation. "In many cases," she says, terminally ill persons "suffer needlessly."
–John A. Marcille, Mike Dalzell
---
---
Our most popular topics on Managedcaremag.com
---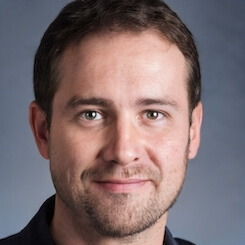 Paul Lendner ist ein praktizierender Experte im Bereich Gesundheit, Medizin und Fitness. Er schreibt bereits seit über 5 Jahren für das Managed Care Mag. Mit seinen Artikeln, die einen einzigartigen Expertenstatus nachweisen, liefert er unseren Lesern nicht nur Mehrwert, sondern auch Hilfestellung bei ihren Problemen.