By Bob Carlson
When it's very good, you feel that you're actually getting more value for your dollar. You may even find yourself smiling more and saying "hi" to people you don't know.
I'm talking about customer service. Granted, we probably think first of a retail setting when we hear that phrase. But for managed care plans and the physician offices they contract with, learning to treat patients as customers–and then obeying the well-worn exhortation to "Keep the customer satisfied"–is increasingly important for survival.
That is why I took a day recently to attend a workshop called "Successful Strategies for Patient Satisfaction," put on by the State Medical Society of Wisconsin at its headquarters in Madison.
"You're going to have to prove to us that you have satisfied patients before we will sign you on with our plan," said Karen Garrett, the society's director of education and meeting services. She was talking to physicians and their front-line staff in the voice of an HMO. She might equally have been addressing HMOs themselves in the voice of an accrediting organization such as the National Committee for Quality Assurance, which measures and reports patient satisfaction among its several quality indicators.
The role of staffers
"Front-line staff are critical to the success of patient satisfaction," said Garrett. "It's important that doctors recognize what's needed to get their staff up to speed so that they are providing the best service possible."
Two physicians and one nurse were among the 18 registrants welcomed by Garrett and co-presenter Brenda Saltz at 9 a.m. on a Thursday in a spacious conference room overlooking Lake Mendota. The dimensions of the patient satisfaction challenge for medical practices became apparent with Garrett's assertion that patient satisfaction is what each patient says it is.
She put the idea in terms of a formula: "Experience + Needs + Communication = Expectations." If a patient's perception of the actual care episode exceeds expectation, he or she is satisfied; if perception falls short of expectation, the result is a dissatisfied patient.
Most patients are unable to judge clinical quality, so they assess their care experience on the basis of other factors, what Garrett called "surrogate indicators" of quality. These can include such disparate questions as: How full is the waiting room? Does this seem like a friendly, smooth- running office? Can confidential patient information be overheard in the hallway or elevator, or because someone is talking on the telephone within earshot of the waiting area? How does this encounter compare with a visit with another provider, or with an earlier appointment here?
These perceptions can be influenced by a patient's needs, and needs, in turn, can vary by age, gender, time of day or day of week. A retired person, for example, may consider a half-hour wait acceptable, while a younger person taking time off work may not. An appointment on Wednesday morning may need faster attention than one on a Friday afternoon. An appointment at 4 p.m. may generate anxiety about getting to the day care center on time to pick up a child.
Ultimately, it's physicians and staff who are responsible for maintaining and improving patient satisfaction in a practice. But for many physicians and staffers, already scrambling to meet managed care's varied requirements, a patient satisfaction program looks like still more work.
Where's the time?
"Where's the extra staff going to come from to do this?" asked workshop participant Neal Rennick, a solo family physician in East Troy with a three-person support staff. "Where's the extra time going to come from?"
Garrett acknowledged that most physician practices are having to do more with less these days. "It's tough," she said in a conversation after the workshop, "but it's going to have to come from somewhere. If that satisfaction is not there, patients are going to go out the door and you're going to be looking at fewer dollars coming in. Physicians may need to change some priorities or hire an outside vendor to provide some services."
Central to patient satisfaction, Garrett explained, is the concept of patient as customer. Getting and keeping customers is something business has been refining for a long time, and the workshop adapted strategies from other businesses to fit the health care environment.
A customer, for example, is now often identified in most other businesses as either external, internal or intermediate. In a medical practice, that means the patient is the customer, but so are the patient's family members and friends, referral physicians, insurance companies, suppliers, practice employees and staff. Just one dissatisfied person in this universe of customers can have potentially negative consequences for the practice. Conversely, maintaining and continuously improving the satisfaction of all these customers contributes to the success of the practice.
But Rennick's office manager, Kathleen Gray, pointed out that patients' own unreasonable behavior causes some problems. Many patients make an appointment for one child and then expect the doctor to see a second child also during the same visit and for the same fee. Or they make an appointment for a sore throat and then expect to be treated for other, more complex conditions, too. "Things like that are what make doctors run behind schedule," she said.
Garrett suggested sitting down with such patients and explaining certain rules, such as the requirement that a separate appointment be made for the second child.
Patients and employers now expect the same high level of service from their health care providers that they've become used to in other business relationships, Garrett said. If they don't get it, they'll switch to another provider or plan. "Today's patients are very aware that you're selling a service and they're buying it."
The effect of customer satisfaction on his practice was important enough for William Scorby, M.D., M.P.H., to attend. He practices occupational health and preventive medicine at Gunderson Lutheran, a large multispecialty group and hospital in La Crosse with 20 satellite clinics. Scorby and Robert Ustby, a certified occupational health nurse, wanted to take in the workshop firsthand before sending their staff.
"Instead of going out of their way to say, 'Can I help you?' there's a tendency for some of our folks to wait for the patients to come to them, and that's not the way we want to do business," Scorby explained. "We also want to improve the quality of service our people deliver over the phone. Front-line folks really have a big influence on the perceptions of how our patients and employer customers are treated."
From about 10:30 on, the workshop was devoted to the "how" of delivering quality customer service, which Garrett defined as "high-quality health care delivered by a caring staff in an environment that is responsive to customer wants and needs." When it comes to dealing with individual customers, she said, the challenge is to determine the customer's wants and needs and do everything possible to meet and exceed them.
That can be a tall order, and even more so these days when consumers are already confused and suspicious about the changes in health care. (For specific tips, see "Principles for Dealing With Patients as Customers," on page 59.)
The power of communication
Brenda Saltz, project coordinator of the medical society's Division of Practice Management Training and Support, took over from Garrett an hour before lunch to focus on the role of communication in customer service. "Communication is the heart and soul of quality service in health care," said Saltz. "It's the 'ruler' patients use to gauge the overall quality of their encounter."
According to Saltz, 55 percent of what we learn from others comes from their body language, 35 percent from their tone of voice, and 7 percent from the words they say. To send the right message, nonverbal signals such as eye contact, facial expression, body posture, hand gestures, touching and interpersonal distance must be appropriate and consistent with the words being spoken.
One aspect of communication–listening– came in for special attention. According to the workshop, 75 percent of oral communication is forgotten, ignored or misunderstood.
Effective listening, Saltz explained, consists of hearing, attention and understanding. To understand, we must consider the context of the message and the verbal and nonverbal clues given by the sender. Good listeners also pay attention to their own physical stance, body movements, eye contact and encouraging words and gestures.
To improve listening, Saltz recommended identifying and eliminating "listening blocks," which come in four categories. Listeners with psychological blocks, for example, are easily distracted, stressed or prejudiced. Listeners with physical blocks may be suffering from impaired hearing, drowsiness or overwork. Environmental blocks include noise, an acoustically poor environment or uncomfortable temperatures. Personal expectations can also get in the way if the listener believes the speaker has low status or that the message is routine or bad news.
When patients are difficult
The ultimate test of communication skills may be in dealing with patient complaints and angry patients. In other businesses, it has long been gospel that customers who complain can be valuable assets in identifying and fixing problems before more customers are lost, and that the way a complaint is handled can leave a customer even more satisfied. According to the seminar workbook, 96 percent of unhappy customers do not complain; most of them simply take their business elsewhere. Each of these dissatisfied customers then shares the negative experience with about 10 other people. For health care providers who do it well, successful complaint handling can be a chance to leapfrog their competitors.
One technique adapted from neurolinguistic programming (NLP) involved "mirroring," or copying, another person's voice tone, speaking tempo, breathing rate, body movements and postures to foster relaxed communication. Once mirroring is established, "leading," or doing something differently, can help to change the other person's attitude or behavior.
I was one of the targets of an experiment that put these techniques to the test. Half of us were asked to leave the room, while the others were briefed on the basics of NLP. When my group was called back in, we were paired with those who had been instructed in our absence.
In the conversation that ensued, I remember thinking, "What an agreeable fellow Bill Scorby is." And no doubt he is–but my feeling surely also reflected the fact that NLP was working.
Did the workshop itself do its job? The attendees' verdict was generally positive. But perhaps only the future success of the practices represented will tell the full tale.
Bob Carlson writes exclusively about health care. He lives in Indianapolis.
East Troy, Wis., family physician Neal Rennick and La Crosse occupational health nurse Robert Ustby practice communication skills. (PHOTOGRAPH BY ANDY MANIS)
---
Principles for dealing with patients as customers
Here's a selection–not meant to be comprehensive–from the customer relations pointers offered in the recent workshop "Successful Strategies for Patient Satisfaction" presented by Karen Garrett and Brenda Saltz of the State Medical Society of Wisconsin in Madison.
Keep a professional appearance.
For many patients, there is a relationship among cleanliness, neatness and health.
Convey positive nonverbal messages.
Greater patient satisfaction occurs not only with more touch but with more nonverbal attention. This shows patients you want to establish a pleasant relationship or bond with them.
Touching is a ritual that establishes your personal relationship with your patients. Reach out and offer a handshake as you greet the patient. It shows you are a caring person.
Don't touch an angry person.
Use eye contact. Look at patients as you listen or speak.
Use an open body posture.
Use nonverbal encouragements such as nods and gestures.
Acknowledge the patient immediately.
Greet and comfort first, do paper work second. Don't let patients wait, even if you are busy. Show that you will assist them shortly and let them know you are aware of their presence.
Give your full attention to those patients who are present. If you must answer the phone, do not hesitate to put the patient on the phone on hold while you address the patient in your immediate presence.
If you are talking with another staff member, excuse yourself immediately and address the patient. All staff must recognize that the patient comes first.
End all personal conversations on the telephone immediately upon the approach of a patient.
Introduce yourself.
You, too, are a person with an identity to which the patient can relate. Give the patient your first name and describe in simple terms what you will doing.
Reinforce the spoken use of your name with a visible name tag, a name plate on your desk or business card.
Greet the patient by name.
Use the patient's name to personalize the service you provide.
Open conversations with patients with a friendly greeting. For example, "Good morning, Mr. Smith." (Smile.) "I am Brenda, your receptionist. I need some information for your record. It will not take long." (Smile.)
Use a natural conversational tone.
Speak with a calm, firm, caring and confident tone. Do not raise your voice in anger. Speak clearly and distinctly.
Pay attention to details.
Little things are important and send signals to patients about who you are.
Give the patient your full attention.
Staff members should not interrupt when you are with a patient except in emergencies.
Use appropriate language.
Use language the patient will understand. Don't talk about irrelevant subjects. Use the time to explain procedures and routine tasks.
Tell the patient what you can do.
Do not begin comments with statements about what you cannot do. Provide choices or alternatives that you and the patient have.
Inform, instruct and explain.
Provide as much information as the patient is interested in knowing, such as basic and elaborate instructions, explanations and directions.
People respond better when they are informed about what is going to happen to them. Uncertainty causes fear, worry, confusion.
Explain delays and changes truthfully.
Explain why you are performing certain tasks The informed patient is likely to be more cooperative.
Do something extra.
Take the initiative and go out of your way to provide the extra touch.
Build a partnership with the patient.
Partnership-building goes beyond informing and soothing the patient. It is involving the patient in a participatory relationship by enlisting patient input.
Show appreciation.
Show and tell patients how much you value them.
Be discreet.
Respect the patient's privacy.
Be competent and knowledgeable.
This includes performing tasks quickly and accurately.
Patients want to know that you are up to date and have the latest clinical information.
Acknowledge errors quickly.
Don't try to cover up mistakes with excuses. Admit your error and start solving the problem.
Report patient service problems you see or experience to the person who keeps track of these incidents in your organization.
Look for small opportunities.
Going out of your way for a patient requires that you maintain technical, administrative and procedural knowledge. You should know when and how far you can depart from established protocols, guidelines and procedures.
Make the last impression count.
Use a positive manner to wrap up the interaction.
Don't end the interaction on a hostile note.
Make follow-up contact.
Following a procedure or treatment, it makes good business and therapeutic sense to check on the patient's condition.
Document telephone calls.
Handle complaints effectively.
Take the patient seriously. Apologize for any inconvenience. Tell the patient that you will do everything possible to solve the problem.
Maintain your composure, no matter what the patient says to you.
Give the patient the opportunity to describe the full complaint without interruption. Avoid the temptation to retaliate against patients who are rude; focus your energy on determining the facts and on evaluating the action the patient wants you to take.
Help the patient save face if it becomes obvious that he or she is in the wrong.
---
Our most popular topics on Managedcaremag.com
---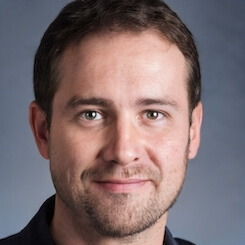 Paul Lendner ist ein praktizierender Experte im Bereich Gesundheit, Medizin und Fitness. Er schreibt bereits seit über 5 Jahren für das Managed Care Mag. Mit seinen Artikeln, die einen einzigartigen Expertenstatus nachweisen, liefert er unseren Lesern nicht nur Mehrwert, sondern auch Hilfestellung bei ihren Problemen.