Rep. Charles Norwood, the Georgia Republican, has introduced legislation that would amend the Employment Retirement Income Security Act in a way that would benefit employers but spell bad news for plans.
The Responsibility in Managed Care Act closes a loophole in ERISA, which has shielded health plans from medical malpractice lawsuits. We've seen that proposal before–it's contained in Norwood's bill that would regulate consumer protection in managed care, the Patient Access to Responsible Care Act. What's new? The ERISA amendment specifically exempts employers from liability and also prevents insurance companies from going after employers to recoup costs for malpractice litigation.
Employers had been hesitant to support PARCA without a safe harbor from malpractice suits. "We're going to hold insurance companies, not employers, responsible for medical decisions–such as withholding treatment–that often lead to the horror stories we see on television," said Norwood spokesman John Stone.
Expect Long And Loud Debate Over Protections
The chairman of the House subcommittee on employer-employee relations, Illinois Republican Rep. Harris Fawell, promises to hold hearings on consumer protections in managed care soon–and there's no shortage of bills in the hopper.
Tops on the agenda will be Norwood's PARCA; legislation expected to be introduced by the Republican leadership, based on the Health Care Bill of Rights and Freedoms that was announced in December by Texas Sen. Phil Gramm, chairman of the health care subcommittee, and the Clinton administration's yet-to-be seen consumer bill of rights. The Clinton bill–which will follow recommendations put forth by a presidential advisory commission–is expected to contain provisions and protections that the administration cannot implement through executive action.
Expect considerable managed care-bashing throughout the spring as supporters from the various camps hold hearings and "town meetings" to point out inadequacies in the system. Leaders on both sides of the aisle see managed care reform as a "hot button" issue that will resonate with voters in November. Barring a high-profile health care catastrophe, though, don't expect a floor vote on any of these measures until shortly before the 1998 elections. Most likely bet: passage of a watered-down version of PARCA, which has wide support–more than 90 House co-sponsors are already on board from both parties.
The HMO community remains divided. Any measure that improves quality in managed care plays into the hands of established plans, which view higher standards as a way of putting the financial squeeze on newer, leaner managed care organizations. Some older plans are forced to sacrifice quality to compete with younger organizations on price. That's why some HMOs are willing to accept the disclosure provisions in the Norwood bill, which mandates that plans inform customers "in plain English" what is and isn't covered under their plans.
Democrats Ready To Turn Their Guns On Medicare Fraud
Medicare, the quintessential Democratic entitlement program, is now under heavy attack for fraud, waste and abuse –from Democrats. Leading the search-and-destroy mission is Sen. Harry Reid of Nevada, chairman of the party's policy committee.
"We're going to make Medicare fraud a top priority on the Senate agenda this year," Reid said, citing an instance in which Medicare was billed $400 for physical therapy. The "therapy" amounted to teaching an elderly man how to use a walker.
Accusing Republicans of trying to "covertly" destroy the Great Society program, Reid said he wants to divert money saved by ferreting out fraud to other programs that benefit the elderly, a popular idea with older constituents.
Look for the Department of Health and Human Services to announce "National Senior Waste Patrol" demonstration programs that will train nurses and accountants to work with the elderly to identify and eliminate fraud. Thirteen states already have similar programs in place.
HCFA Considers PSO Medicare Solvency Rules
Provider-sponsored organizations contracting with Medicare would have to front at least 70 percent of expenditures for a beneficiary's health care if the Health Care Financing Administration goes ahead with its proposed solvency plans for PSOs. Under Medicare law, PSOs must provide a "substantial proportion" of health care services (measured in terms of percentage of expenditure, not number of procedures) through an organization's provider or an affiliated provider group.
HCFA officials have said that the agency considers the 70-percent threshold to be that "substantial proportion."
The panel is expected to tackle its thorniest issue this month: determining what assets should be included when measuring solvency. The dispute: Insurance industry reps prefer their own empirical model, fashioned by the National Association of Insurance Commissioners, while provider groups want physicians' "sweat equity" thrown into the equation. Just because a PSO is unable to pay doctors doesn't mean they won't treat patients, PSO backers argue.
HMOs Provide Less Home Care Than FFS Plans
When it comes to Medicare home health services, fee-for-service plans have HMOs beat, says a new General Accounting Office report.
Fee-for-service expenditures for home health, now $17.7 billion annually, have increased a whopping 600 percent in eight years. According to the report, titled "Medicare Home Health: Differences in Service Use by HMO and Fee-for-Service Providers," home health care continues indefinitely under fee-for-service medicine, while HMOs try to terminate coverage of services as soon as possible. HMOs are at risk for service costs that exceed the capitated payment, so they provide just enough services to restore patient health and prevent more expensive care, the report says.
HMOs often ignore the big picture and tend to focus only on symptoms, the document explains. "In fee-for-service [medicine]," the GAO reports, "the home health agency's goal has been to resolve every condition that a patient had. In contrast, HMOs tend to focus on the specific condition that initiated the home health episode."
Will There Be More Medicare House Calls?
Physicians are getting more money for Medicare house calls this year, the result of a new HCFA reimbursement plan.
After intense lobbying by the American Academy of Home Physicians, HCFA bought the group's point: Physicians who visit homebound patients–who are often medically unstable, chronically ill, or whose cases are otherwise complex–deserve more money. Physicians may now claim up to $140 per visit for established patients and up to $173 for new patients–up almost 100 percent from last year.
Not that it makes a lot of difference. The typical family physician makes only one home visit per week.
Take as Needed…
Kaiser Foundation Health Plan Inc., of Los Angeles, inked the only Medicare managed care contract in November, while four plans expanded service areas: Health First, Humana and Evercare (Massachusetts and Georgia). As of Dec. 1–just two months into the fiscal year–HCFA had reimbursed all prepaid Medicare managed care plans more than $7.4 billion…. The Office of Civil Rights is considering antidiscrimination rules for Medicaid managed care organizations. The fear is that plans, wittingly or unwittingly, may discriminate against minorities by refusing to provide necessary care. However, almost all states have anti-discrimination Medicaid provisions.
–Michael Levin-Epstein
---
Our most popular topics on Managedcaremag.com
---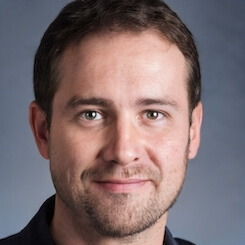 Paul Lendner ist ein praktizierender Experte im Bereich Gesundheit, Medizin und Fitness. Er schreibt bereits seit über 5 Jahren für das Managed Care Mag. Mit seinen Artikeln, die einen einzigartigen Expertenstatus nachweisen, liefert er unseren Lesern nicht nur Mehrwert, sondern auch Hilfestellung bei ihren Problemen.