Nobody is calling asthma an epidemic, but the disease is reaching epidemic proportions. Diagnosis is up 40 percent from the mid-1980s. More than 12 million Americans suffer from it, and treatment accounts for 1 percent ($6.1 billion) of America's sky-high health care costs. Add to the tab another $1,033 per asthmatic as a result of lost productivity at work, and you have a significant cost driver–not only at the health plan level, but across the country as a whole.
Costs mount as primary care physicians refer patients to allergists and pulmunologists who prescribe anti-inflammatories that are not taken regularly; patients report to ERs and are admitted to hospitals, and everyone confers with everyone else (or no one confers with anyone else.)
Recognizing that managing each component of care separately is not cost-effective over the long haul and results in neither good control nor patient comfort, a majority of HMOs have developed or are considering disease management programs for asthma. Some are being pushed by employers eager to reduce time lost from work (either as a result of the employee's own illness or the necessity of caring for an asthmatic child).
In addition, the National Committee for Quality Assurance requires managed care companies to have a year of outcomes data to be certified. "I'd have to say there is a correlation between the growth in disease management and the NCQA requirement," remarks Allen S. Kamer, product manager of Decision Resources Inc., headquartered in Waltham, Mass.
Decision Resources recently completed a study of disease management programs at 282 HMOs and found that HMOs developed more programs for asthma in 1997 than for any other condition, including AIDS and heart disease. Of the reporting organizations, 65.9 percent have developed asthma programs, although fewer have actually implemented them.
To embark on such a program, a managed care organization has four options:
Employ a program sponsored by a drug company, which typically offers educational and organizational services in exchange for the recommendation of its products;
Buy a program from a pharmaceutical company that does not promote its products;
Buy a program from a nonpharmaceutical vendor; or
Develop a program in-house.
The first and last of these seem to be the least popular options.
Relying on primary care
In 1993, Lovelace Healthcare Innovations, which is owned by the Lovelace Clinic Foundation in Albuquerque, N.M., joined Greenstone Healthcare Solutions, a subsidiary of Pharmacia and Upjohn, to create what is now one of the most established asthma management programs in the country. Although Lovelace created a small freestanding pediatric asthma clinic, the vast majority of cases are managed by primary care physicians. The steps of care themselves are not revolutionary (most come from National Institutes of Health guidelines). "These are evidence-based guidelines," says Harold Sunderman, M.D., chief executive officer of Lovelace Healthcare Innovations, "but you can't just put them in a manila envelope and send them to the doctors through interoffice mail and figure change will occur. It won't."
The main approach Lovelace took was to collect data and feed them back to physicians. If a patient is using twice as many bronchodilators as inhaled anti- inflammatories, the guidelines aren't being followed. "We have our own pharmacy. We can track this," he says. The company also sends doctors a list of high-risk patients, with notes on whether they have been to the ER and whether they have refilled their prescriptions. This way a doctor can tell if the patient is complying. If an intervention is needed, clinics are available. "Sometimes someone needs to talk with the patient or parent for hours and explain the medications and the importance of taking them," Sunderman says.
Lovelace determines hospital and ER admission rates, and although it does not have urgent care centers, it tries to track acute care visits to a doctor that require a nebulizer. It also surveys extensively to determine changes in patient quality of life as a result of the program.
The most stunning outcome thus far is a 60-percent drop in pediatric hospital admissions since the Pediatric Asthma Clinic was started. ER visits are down 82 percent, and acute visits, 60 percent. Parents' lost work days are down 82 percent and school days lost, 84 percent. Compared with these achievements, the negative side is a paltry $45 increase in total charges per patient.
A respected model
Mention asthma management and National Jewish Medical and Research Center comes up again and again. In addition to being used by the patients at the center, the National Jewish program is sold to other health care organizations.
The goal is to make patients symptom-free with full activity by establishing a partnership between the patient and physician. Each patient has an individual action plan that takes into account symptoms and respiratory parameters such as peak flow. All members of the medical team (physician, nurse, educator and case manager) are instructed to communicate consistently and openly with the patient and family. Educational efforts are broad-based, ranging from anatomy lessons to the importance of controllers. Patients learn about triggers and how to monitor their own flows and use their inhalers or nebulizers. They know which peak flow or FEV1 numbers should prompt a call or intervention. Regular telephone contact with patients is a keystone of the system.
National Jewish tracks financial information on patients in the program, such as hospital days and ER visits (obtained from health plans that contract with National Jewish), days missed from school and work (patients are interviewed), quality of life and patient satisfaction (measured by a consultant).
After six months in the program, hospital and ER admissions were down 65 to 70 percent for Medicaid patients and 50 to 60 percent for commercial patients. Both groups missed 70 percent less work than patients not in the program.
Allina Health Systems
Demonstrating improved outcomes can take time, and fast-moving health plan decision- makers sometimes want quicker feedback. Allina Health Systems, a collaboration of health plans, hospitals and physicians in Minnetonka, Minn., joined 35 other health care organizations in the asthma module of a disease management system devised by the Institute for Healthcare Improvement in Boston.
"The IHI model for dealing with change," says Dina Erickson, manager of performance measurement and improvement at Allina, "is rapid learning cycles with small populations. You learn what you can and move on. Moving on can mean expanding or killing a program. Instead of formalizing a study with years of follow-up, you take a two-month period and measure it."
By a small group, Erickson means 20 to 30 patients. "In a health plan with a million members, this was new for us."
The program was pediatric-based and concentrated on Medicaid patients. To find participants, Allina questioned parents of new enrollees on the phone. If a child in the family had been told in the past that he or she had asthma, the interviewer assessed the severity over the phone. Patients were also found by checking ER and hospital claims histories. The 33 patients in the program who were evaluated after three months averaged in the "mild severity" category. After case management, they were reassessed at "low severity." Parents were also evaluated for their ability to understand and administer treatment, and most showed improvement.
Bottom line: After the first analysis, Allina determined that the system worked well enough to enroll 400 more children and extend it to commercial patients.
Choosing a vendor
Al Lewis heads a group of 12 payer organizations in Weston, Mass., called the Disease Management Purchasing Consortium. "Disease management is a good strategic move," he says. "You can cut costs, increase quality and ensure member satisfaction all at the same time." According to Lewis, you also can't lose. "The better programs guarantee immediate cost savings," he says.
Many vendors, he points out, will share risk with you. In the end, it costs the health plan nothing. "Say you spent $1 million on asthma last year. The vendor will say, 'Give me $900,000 this year.' Then that company will put in a program that cuts patient costs to $500,000 or so and keep the rest. You've saved $100,000 and your members have had their costs cut by better control of their asthma." The catch, if you want to call it that? "You need a lot of lives to get these deals," Lewis says.
"The companies that come to us," he explains, "realize they can't build their own programs or they have tried and failed. A lot of HMOs are making inferior deals with second-rate vendors and they lack an understanding of the statistical fallacies in the contracts."
Lewis speaks highly of Stuart Disease Management Services, a subsidiary of Zeneca Inc. Stuart, in Wilmington, Del., estimates savings opportunities for health care clients based on clients' own data. Medical director Kenneth L. McDonough, M.D., says in one case, Stuart built in "performance guarantees that help us evaluate the strength of our program by placing us at financial risk for meeting pre-set criteria."
In its 12-month program, Stuart identifies patients and stratifies them according to needs. Interventions are directed toward higher-need patients, based on claims data and a survey that assesses diagnostic symptoms, severity, behavior and quality of life. Interventions for higher-need patients include mailings, phone calls, home health visits and one-on-one training. The company tracks all interventions and changes in utilization.
McDonough stresses that physicians must be in the treatment loop to make certain patients receive correct medication: "Anything we learn during phone calls or visits is relayed to doctors."
About a dozen managed care companies are using an asthma management program developed by Glaxo Wellcome in Research Triangle Park near Raleigh, N.C. "We designed it around behavior modification principles," says Mark Santry, director of the respiratory care management program. Patients receive nine hours of classroom training. They are given information on environmental factors that exacerbate asthma, use of medications, self-monitoring and relaxation skills, and they undergo assertiveness training for dealing with their doctors. Severe cases receive the case management approach, which includes home visits and regular phone contact.
A drug company? Isn't this a little transparent? "It's understandable that people would think we have an agenda," admits Santry. "None of our programs feature our products."
After six months, classroom participants reported that they were able to manage their conditions better. Before the classes, 57 percent reported feeling anxious about their disease. After training, 90.3 reported no asthma-related anxiety, and six months later, 75 percent were still at ease. Before the program was started, 68.3 reported difficulty doing their work; this figure was almost cut in half six months after the training.
Program weaknesses
National Jewish offers its Physician Champion Program to ease doctors into disease management. "When we first come in with these programs, they don't understand," says David Tinkelman, M.D., vice president of health initiatives at National Jewish. "Letters get thrown in the trash; meetings are not attended." Eventually, he adds, doctors see that fewer hospital days mean more money for them.
One weakness of disease management systems is their tendency to isolate one condition from comorbidities. "This is not as big a factor with asthma," Tinkelman says. "Asthma patients tend to be younger with fewer other problems."
In the Decision Resources study cited at the beginning of this article, 83.1 percent of the HMOs responding said they had improved outcomes using an asthma disease management program, but only 27.6 reported cutting costs. "Most HMOs can't measure outcomes well enough," says Decision Resources's Kamer. "The data come from a wide variety of sources–primary care physicians, specialists, ERs, hospitals, home caregivers, self-reporting from patients. Remember, too, most of these programs are in their early stages, and asthma has a long track record for most patients."
And some HMOs are finding that the most clinically successful programs are not necessarily saving the most money, Kamer says.
Some programs have found physician education and buy-in to be tricky. At Lovelace, the guidelines and templates for care are introduced gradually. A 45-minute training session is held to cover key points. Doctors talk to doctors, what Lovelace calls "peer-to-peer detailing." Physician compensation also reflects the additional effort, with doctors sharing in savings.
"I can see a day," says Sunderman, "when the doctors will come to me and say we want to be compensated according to quality of care, rather than the number of patients we see."
Whatever way an organization chooses to build a program, it should know there is no easy road to better health. "Too often, companies say, 'If I put it on paper, everything will be okay,'" says Craig Stern, Pharm.D., M.B.A., president of ProPharma, a health care and benefits consulting firm in Northridge, Calif. "This is hard work. It's not simple. You need to make sure these people don't get sicker."
---
Lovelace's asthma management payoff
Lovelace Healthcare Innovations tracked 86 patients for equal periods (averaging nine months) before and after their initial evaluation at its Pediatric Asthma Clinic in Albuquerque.
---
Our most popular topics on Managedcaremag.com
---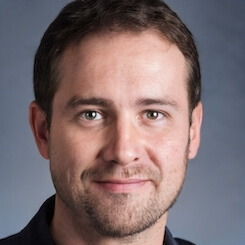 Paul Lendner ist ein praktizierender Experte im Bereich Gesundheit, Medizin und Fitness. Er schreibt bereits seit über 5 Jahren für das Managed Care Mag. Mit seinen Artikeln, die einen einzigartigen Expertenstatus nachweisen, liefert er unseren Lesern nicht nur Mehrwert, sondern auch Hilfestellung bei ihren Problemen.