Broadcast and printed stories are still mostly neutral, but those with a spin are now more negative than positive.
The media's honeymoon with managed care is kaput. In 1990, positive managed care stories appeared twice as often as those that were critical. But the trend started to turn in 1993, with critical coverage becoming more common than positive, although most stories remained neutral. By mid-1997, 28 percent of reports expressed a critical tone and just 4 percent a positive one, according to a new study of media coverage of managed care sponsored by the Kaiser Family Foundation, Menlo Park, Calif.
The majority of stories that appeared on news broadcasts (79 percent) and in special series in newspapers (55 percent) were negative, while business press and regular newspaper articles were mostly neutral.
While the tone has changed over the years, the number of stories reported about managed care has increased sevenfold, according to the study, which looked at media coverage of managed care from 1990 through June 1997.
The findings were presented at a National Press Club forum January 13. According to researchers, two thirds of all of the stories studied from all media types took neither a positive nor a negative tone. One-quarter mainly criticized managed care, and one out of 10 praised it.
Color chart: Most stories on managed care don't take sides, but the percentage with a positive tone continues to fall
Renewed debate
Coverage of managed care is expected to take on increasing importance as Capitol Hill and the rest of the country brace themselves for the most intense national debate on managed care since the Clinton administration proposed its ill-fated reform five years ago. "We're about to have a national debate about managed care. How the media covers this issue in the coming year will be pivotal in shaping the public's judgment over how best to protect consumers in the changing marketplace and the role of the federal government," said Drew Altman, president of the Kaiser Family Foundation and one of the authors of the study.
The public's perception of managed care comes in large measure from riveting personal experiences shown on network television and reported in local newspapers. Not surprisingly, newspapers and television are more likely than other media sources to rely on anecdotes to tell a story about managed care, the study said. More than nine out of 10 managed care stories on network television used an anecdote, nearly a third of which involved high drama, such as someone being denied care. Half of the stories that used anecdotes had a critical tone toward managed care, accourding to the study.
Stories emphasizing quality-of-care issues have been on the upswing, said Kaiser researchers Mollyann Brodie and Lee Ann Brady. In 1990, four-fifths of managed care stories had a primary or secondary focus on economic or business issues, while 31 percent dealt with medicine and patient care. By last year, however, coverage of economic and business issues had dropped to 57 percent of stories, while patient care issues were a focus in 44 percent.
Regulatory issues also have been gaining attention. In 1990, just 3 percent of managed care stories covered these issues. By mid-1997, that figure had jumped to 16 percent.
The study analyzed a sample of more than 2,100 stories that appeared in selected newspapers, business and financial news magazines, and on network television newscasts.
Looking for data
Several reporters said that the managed care beat was difficult to cover because of its complexity. "For a long time, I had to put in the obligatory paragraph in every story explaining what managed care was,' said Dena Bunis, Washington bureau chief of the Orange County [California] Register.
Susan Dentzer, a former reporter for U.S. News & World Report, lamented the lack of hard data in managed care: "It's sometimes very hard to tell whether managed care is working without solid, scientific evidence. It seems we're always five years away from good outcomes data."
Karen Ignagni, chief executive officer of the American Association of Health Plans, told the forum that the shift from indemnity insurance-based fee-for-service medicine to managed care was equivalent to the transformation from an agrarian to an industrial economy. "If you review the debate back then, [you find] some amazing similarities. We're still at the beginning of this revolution in health care, and the media coverage reflects that," she said.
Ignagni acknowledged, however, that proponents of managed care need to do a better job of sharpening their message to the media, particularly their positions on key issues such as ethics. "We need to provide better media access to CEOs and medical directors at HMOs," she added.
However, Ron Pollack, executive director of Families USA, told the forum that the "backlash" in the public perception of managed care results from consumers' own experiences with today's emerging health care system. "There's an increasing sense of disempowerment and distrust of managed care because of people's experiences with the system."
The unusually harmonious forum ended with protagonists Ignagni and Pollack agreeing that, although their two groups have found it difficult to cooperate on public policy, a bridge could be developed in the area of consumer information. "We can break this logjam by working together to come up with meaningful consumer assistance programs," Pollack said.
The Kaiser Family Foundation is a not-for-profit national health care philanthropic organization that has no ties to Kaiser Permanente or Kaiser Industries. Full results of the study are in the January-February issue of Health Affairs.
Michael Levin-Epstein is Managed Care's Washington correspondent.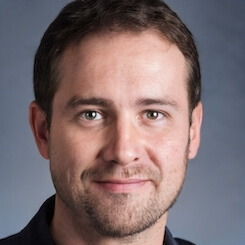 Paul Lendner ist ein praktizierender Experte im Bereich Gesundheit, Medizin und Fitness. Er schreibt bereits seit über 5 Jahren für das Managed Care Mag. Mit seinen Artikeln, die einen einzigartigen Expertenstatus nachweisen, liefert er unseren Lesern nicht nur Mehrwert, sondern auch Hilfestellung bei ihren Problemen.