Managed care reform–a.k.a. the patient bill of rights–is definitely a priority for Democrats, but is it at the top of their health care agenda?
Look for the Senate Labor and Human Resources Committee to give at least equal weight to legislation to protect the confidentiality of medical records. As mandated by the Health Insurance Portability and Accountability Act, if Congress fails to enact such a law by mid-1999, the Department of Health and Human Services must adopt privacy regulations without the benefit of legislative input.
That's not to say the Democrats aren't gearing up for a ferocious fight from the right over President Clinton's plan to require HMOs to tell consumers about how often their doctors have performed certain procedures, whether they have been sued for malpractice and how they are paid.
For some time now, Democrats have known that business would bring out its big guns to fight the Clinton proposal. The U.S. Chamber of Commerce is mobilizing its considerable resources, and the National Association of Manufacturers urged business leaders to wage war on the bill.
Meanwhile, Democrats are determined to show that they are united in their fight. How else do you explain the photo opportunity organized by the White House last month to endorse the administration's agenda? Among those in attendance: Vice President Al Gore, Senate Minority Leader Tom Daschle of South Dakota and House Minority Leader Richard Gephardt of Missouri.
Democrats don't want to cede this issue to the Republicans. Led by Texas Sen. Phil Gramm and Georgia's Charles Norwood in the House, the GOP has introduced its own managed care reform legislation. Gramm chairs the Senate Health Care Subcommittee.
Both Democrats and Republicans are jumping on this issue because of this emerging paradox: More Americans are enrolling in HMOs every day, while at the same time more Americans are expressing their displeasure–and sometimes disgust–at the operations of managed care organizations.
Waivers Out For Medicaid Managed Care
Once upon a time (and not so very long ago), state Medicaid directors had to apply to the Health Care Financing Administration for waivers before moving their beneficiaries into managed care. Now, instead of the waivers requirement, states will submit their managed care contracts to HCFA for review.
While this may seem to be only a cosmetic change, most Medicaid directors are reacting favorably. Contract review should be much easier than the cumbersome, time-consuming waiver process. HCFA still will enforce beneficiary protections, quality assurance standards and payment methods. It will expedite the process by reviewing draft or model managed care contracts and giving states an interim go-ahead to enroll beneficiaries and to conclude pacts with managed care organizations. Once a final contract is inked, a state can provide Medicaid managed care services.
New Home Health Caregivers Get OK From Medicare
The Department of Health and Human Services has lifted its moratorium on enrolling new home health agencies in the Medicare program.
President Clinton instituted the moratorium in September 1997 after government studies uncovered a pattern of fraud and abuse in the Medicare home health industry.
But in the last four months, the department has introduced a slew of antifraud measures, including a stiff requirement for surety bonds to protect consumers and a new payment system that creates incentives for agencies to provide more efficient care.
Watch for other antifraud proposals this year, including regulations requiring criminal background checks for home health aides and rules requiring home health agencies to re-enroll every three years, which will help Medicare check on quality and integrity and exclude problem providers.
Home health services are a $15 billion chunk of Medicare. About 10,000 home health care agencies were in the business, with more than 100 entering the field every month, when the moratorium was imposed.
MSAs Fall Short Of Expectations, Says GAO Report
If medical savings accounts were a stock, they'd be falling –if not plummeting. But if they were a stock, they just might be a good buy right now.
According to a General Accounting Office survey, more than three-quarters of MSA vendors say that sales of qualified plans were lower than expected. But most experts expect enrollment to pick up once purchasers learn the ins and outs of the program.
When insurers leaped onto the tax-favored pilot program a year ago, they had tough sledding trying to market the plans to consumers. Many brokers were reluctant to sell MSAs because of high deductibles and low commissions.
But there's ample evidence that MSAs, like many stocks, simply suffer from bloated expectations. According to the GAO, the number of MSAs doubled between April and June. Marketing efforts may increase consumer awareness now–and the timing couldn't be better. This year's federal tax forms include a line item for an MSA deduction. Expect an enrollment surge this quarter.
2 More Groups May Be Formed To Push 'Quality'
The Advisory Commission on Consumer Protection and Quality in the Health Care Industry is expected to recommend adding a few more letters to the health care alphabet soup. The new ingredients are a private agency to develop quality measures and a public entity to recommend quality goals.
It's unclear where creation of the private group would leave the reigning quality ombudsman, the National Committee for Quality Assurance, and its Health Plan Employer Data and Information Set. NCQA has spent loads of time and scads of money creating its HEDIS measurements for quality assessment.
The public organization would identify and promote research, serve as a public forum and develop a quality awards program.
FDA To Regulate Drug Company-Owned PBMs
The Food and Drug Administration issued a draft guideline last month that would hold drug manufacturers liable for the activities of pharmacy benefit managers they own. The FDA wants PBMs to adhere to the same truth-in-advertising rules pharmaceutical companies must observe. The idea is to prevent PBMs from making misleading product claims.
PBMs would have to submit promotional materials to the FDA for approval, as drug makers already do. "Pharmaceutical manufacturers should not be permitted to avoid regulation by changing the form through which their communications are accomplished," an FDA official said. The comment period ends April 6.
Take as Needed…
Two of the most powerful movers and shakers in managed care have left their jobs. Charles "Chip" Kahn, regarded as one of the most knowledgeable health care experts on Capitol Hill, resigned as majority staff director of the House Ways and Means Subcommittee on Health to become chief operating officer and president-elect of the Health Insurance Association of America–a previous employer. And Bruce Fried left HCFA last month to return to the private sector. Fried was director of the agency's Center for Health Plans and Providers…. Tricare, the managed care program providing health benefits to military retirees, is undergoing revision. The Department of Defense has proposed a rule that would extend balance billing limitations for providers and adjust the maximum allowable charge rate under the Civilian Health and Medical Program of the Uniformed Services so that it's no lower than the Medicare rate.
---
Our most popular topics on Managedcaremag.com
---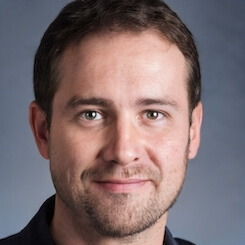 Paul Lendner ist ein praktizierender Experte im Bereich Gesundheit, Medizin und Fitness. Er schreibt bereits seit über 5 Jahren für das Managed Care Mag. Mit seinen Artikeln, die einen einzigartigen Expertenstatus nachweisen, liefert er unseren Lesern nicht nur Mehrwert, sondern auch Hilfestellung bei ihren Problemen.