An estimated 12 million Americans are infected each year by a sexually transmitted disease that, if left undiagnosed and untreated, can lead to infertility, mental and physical debilitation and death. Curing the most common of these diseases has become clinically easier, a message officials at the Centers for Disease Control and Prevention want to deliver to patients, physicians, other health care providers and policy makers.
The CDC's 1998 Guidelines for Treatment of Sexually Transmitted Diseases details procedures that can be used in a variety of medical settings, including private physicians' offices and family planning clinics. "These recommendations should be regarded as a source of clinical guidance and not as standards or inflexible rules," the report states.
The 116-page document brings new, evidence-based ammunition into the battle against such syndromes as genital herpes simplex virus, proctitis, bacterial vaginosis, chlamydia, gonorrhea, urethritis, syphilis, congenital syphilis and HIV infection. The most potent weapon against this epidemic is education leading to prevention or early diagnosis. Then comes treatment.
Clinical advances that have been made since the guidelines were last updated in 1993 include the introduction of highly effective single-dose oral therapies for almost all common curable sexually transmitted diseases. Someone suffering from chlamydia and gonorrhea can now receive the treatment he or she needs in one visit to the physician (below, left). Improved treatments for human papillomavirus infection and herpes (below, right) are also included in CDC's recommendations.
Vulnerable groups
The guidelines, which were released Jan. 29, focus on groups the CDC considers particularly vulnerable–pregnant women, adolescents and infants. Clinical advances that are addressed include:
A new urine test that makes it easier to diagnose and treat chlamydia. "Recent research advances have led to extremely accurate urine tests which make testing of both men and women more feasible and less uncomfortable than older tests," according to a CDC statement.
A recommendation to vaccinate all sexually active youngsters against hepatitis B. Thanks to the availability of this vaccine, "All sexually active youth can be protected from the devastating consequences of liver disease that result from these infections which can be sexually transmitted," CDC officials say.
New treatments for sexually transmitted diseases in pregnancy that may produce fewer side effects and reduce the number of infants born prematurely. For instance, CDC stresses screening and treatment of bacterial vaginosis among high-risk women–those who have given birth preterm in earlier pregnancies–so as to reduce the number of premature births traceable to the disease. The report says that screening and treatment for bacterial vaginosis should be conducted early in the second trimester.
These simpler treatments can help turn the tide in the battle against the deadliest sexually transmitted disease, says Judith N. Wasserheit, M.D., M.P.H., director of the CDC's STD prevention division. "Chlamydia and gonorrhea clearly increase a person's risk of both giving and getting HIV," says Wasserheit. "Treatment for these common STDs is now easier than ever before, and if initiated early enough, can protect a woman from severe reproductive consequences and reduce her chances of becoming infected with HIV."
The guidelines say physicians should offer pregnant women and their partners screening for sexually transmitted diseases as well as counseling about possible perinatal infection.
The CDC points out that adolescents have been hard hit. For instance, the rate of gonorrhea is highest among females age 15 to 19. There's more. "Clinic-based studies have demonstrated that the prevalence of chlamydial infections, and possibly of human papillomavirus (HPV) infections, also is highest among adolescents," the report states. "In addition, surveillance data indicate that 9 percent of adolescents who have acute HPV infection either (a) have had sexual contact with a chronically infected person or with multiple sex partners, or (b) gave their sexual preference as homosexual."
The updated guidelines grew from a three-day meeting in February 1997 at which CDC staff and invited experts reviewed literature relevant to four areas: microbiologic cure, alleviation of signs and symptoms, prevention of sequelae and prevention of transmission. The report briefly outlines the evidence that supports specific recommendations for treatment.
"More comprehensive, annotated discussions of evidence that supports our recommendations will appear in background papers that will be published in 1998," says Kimberly A. Workowski, M.D., chief of the Guidelines Unit, Division of STD Prevention. The guidelines have been updated every four years. That will change to every two years beginning with the next update in 2000.
Health plans participate
The panel of experts this time included representatives of managed care organizations. Workowski says those officials will be important to the CDC's tracking efforts.
"There are plans for a research evaluation to be distributed to providers to measure the effectiveness of these guidelines," Workowski says. "One of the major areas we're targeting is HMOs."
Of course, a physician's treatment can only go as far as the available information allows. Sexual history must be collected in the clinical interview and, to broach the subject, the physician must be able to develop rapport with the patient.
"Techniques … include using open-ended questions, using understandable language and reassuring the patient that treatment will be provided regardless of considerations such as ability to pay, citizenship or immigration status, language spoken or lifestyle," the CDC report advises.
Physicians should stress the confidentiality of any information presented. That is especially true when dealing with adolescents.
The guidelines, part of the Morbidity and Mortality Weekly Report Recommendations and Reports series, can be found on the Internet at http://www.cdc.gov/nchstp/dstd/dstdp.html.
Recommended and alternative treatment regimens for someone with chlamydia
Recommended regimens
Azithromycin
1 gram orally in a single dose
    OR
Doxycycline
100 milligrams orally twice a day for seven days
Alternative regimens
Erythromycin base
500 milligrams orally four times a day for seven days
    OR
Erythromycin ethylsuccinate
800 milligrams orally four times day for seven days
    OR
Ofloxacin
300 milligrams orally twice a day for seven days
Recommended regimens for treating the first clinical episode of genital herpes
Acyclovir
400 milligrams orally three times a day for seven to 10 days
    OR
Acyclovir
200 milligrams orally five times a day for seven to 10 days
    OR
Famciclovir
250 milligrams orally three times a day for seven to 10 days
    OR
Valacyclovir
1 gram orally twice a day for seven to 10 days
---
Our most popular topics on Managedcaremag.com
---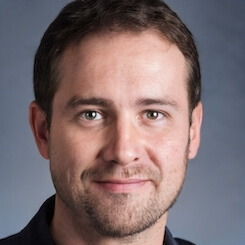 Paul Lendner ist ein praktizierender Experte im Bereich Gesundheit, Medizin und Fitness. Er schreibt bereits seit über 5 Jahren für das Managed Care Mag. Mit seinen Artikeln, die einen einzigartigen Expertenstatus nachweisen, liefert er unseren Lesern nicht nur Mehrwert, sondern auch Hilfestellung bei ihren Problemen.