Momentum is strong for passage of managed care reform legislation this session of Congress. Both parties support it, and the president has endorsed the concept. But that momentum has yet to gather behind a single proposal.
For a time, the bill that attracted the most attention and seemed to offer the greatest hope as the basis for compromise was the Patient Access to Responsible Care Act (PARCA), sponsored in the House by Republican Charles Norwood of Georgia, and in the Senate by New York Republican Alfonse D'Amato. Norwood's bill attracted 227 co-sponsors, but recently has been attacked by conservative groups as a tepid version of President Clinton's 1993 health care reform plan.
The bill's prospects flagged further in February when House Speaker Newt Gingrich called it "the version of how [medical professionals] would redesign the system if it was a pork barrel." Still, elements of Norwood's bill are likely to emerge in any compromise legislation.
With Norwood's bill under attack, other legislation is coming to the forefront. House Democrats have promised their own patient rights proposal, expected to build on elements in a bill introduced last year by Rep. John Dingell of Michigan, the Health Insurance Bill of Rights Act.
And last month in the Senate, Jim Jeffords, a Vermont Republican, and Joseph Lieberman, a Democrat from Connecticut, introduced the Health Care Quality, Education, Security, and Trust Act, or Health Care QUEST. In many ways, this bill resembles Norwood's proposal, but with a key difference: It would not subject managed care plans to malpractice liability.
Here's what these three pieces of legislation would do, and–in the words of their authors– the thinking behind them.
S.1712, Health Care Quality, Education, Security, and Trust Act, or Health Care QUEST Act of 1998
Chief Sponsors: Sen. Jim Jeffords, R-Vt., Sen. Joseph Lieberman, D-Conn.
Introduced: March 5, 1998
Key provisions:
Establishes the "prudent layperson" standard of access to emergency room care.
Assures prompt decisions regarding health care coverage determinations, first through the health plan's internal process in a timely manner, then through an independent external appeals process.
Ensures that health care professionals are able to recommend the best treatment options and to serve as their advocates.
Requires plans and insurance companies to disclose information that could influence a consumer's choice of plans. These include: measures of consumer satisfaction; information regarding the network's health care professionals and facilities; financial arrangements which might influence the care provided, and where and how one can access services.
Creates a Health Quality Council to serve as a resource for Congress and the president by providing scientific evidence and financial and socioeconomic impact of pending legislation about health care quality and consumer protections. The Council would also report on quality improvements in the health care market and set national goals for improving care.
On the record: Sen. Jeffords:
Many consumers worry that the quality of their health care is being sacrificed to cut costs. While the traditional fee-for-service health care system was guilty of overutilization and runaway costs, consumers felt that they would get the necessary services, treatment and information to recover from a serious illness or manage a chronic health problem. People are now worried that managed care only manages costs and, in effect, rations care. One consequence of this transformation is that Americans are losing confidence in the quality of care they receive.
The Employee Retirement Income Security Act of 1974 (ERISA) prevents states from enforcing health care quality standards that relate to the employer-sponsored health benefits that 148 million Americans receive.
[My bill will help] restore consumer confidence in the quality of our nation's health care system and provide a level playing field–so that managed care plans compete on the basis of quality as well as cost. Based on an analysis by the Lewin Group, the added costs for information disclosure and external appeals requirements are extremely low. The estimated monthly cost per person for comparative information and for external appeals with a three year phase-in is 88 cents. This doesn't take into account market efficiencies and increased competition that the Lewin Group indicates will be achieved with these requirements.
Many House members, and some in the Senate, believe we should regulate health care on a disease-by-disease or procedure-by-procedure basis. Another sizable camp believes that there is nothing wrong with the health care marketplace that can't be sorted out by its own operation.
I disagree. The challenge is to define regulatory solutions for those sectors under federal control that advance the consumer choice health care market while recognizing the voluntary nature of our private system. Regulatory solutions should not determine medical necessity, establish hospital lengths-of-stay or impede private sector initiatives.
Sen. Lieberman:
For millions of individuals, passage of this bill will bring–for the first time–rights for external appeals when their plan denies payment for medical treatments. The process will be available to any person who thinks they were wrongly denied coverage, and gives them the right of appeal to an impartial body outside the health plan with a decision guaranteed on a timely basis. A timely decision is crucial to a sick person or parent of a child with an illness and this bill sets out very specific timelines the health plan must meet.
The bill guarantees reimbursement for people who go to the emergency room thinking they are sick. I think we can rely on the wisdom of people to decide when they need to go to the hospital.
Patients should expect physicians to recommend the best treatment options and serve as their advocates. Protections from gag clauses were included in last year's Balanced Budget Act for Medicare beneficiaries. We are extending these protections to beneficiaries of private plans.
One distinctive feature of Health Care QUEST is its focus on empowering purchasers, providers and consumers with useful information about their health care. The Health Quality Council will continuously update and expand comparative measures of quality to drive competition. If the new grievance process provides a floor under quality, the new information requirements point consumers toward the best care available.
Low-quality health care's tragic result is sobering: 34.7 percent of children in HMOs not immunized in 1996; 1,600 unnecessary cardiac deaths occurred among 57 million HMO enrollees because a common treatment for heart attacks (beta-blockers) was not used appropriately; 1,200 breast cancers undetected resulting in 1,800 years of life that could have been saved.
Quality is often an issue of where you get your care, with wide variations at sites within easy driving distance of each other. Yet few patients know their choice of destination may be a life-and-death decision.
The Health Care QUEST Act attacks these deadly problems.
---
H.R.1415, Patient Access to Responsible Care Act of 1997
Chief Sponsor: Rep. Charles Norwood, R-Ga.
Introduced April 23, 1997
Key provisions:
Allows patients to go outside their HMO if they're willing to pay the difference between what their insurance company reimburses the HMO and what the outside provider charges.
Patients can sue for damages caused by HMOs' decisions.
Injured persons can go to the nearest emergency room without getting prior permission from their insurance company.
Patients can appeal the decisions of their health insurance plan with outside arbitration.
HMOs and insurance companies cannot contractually limit what doctors can tell patients.
HMOs can't give bonuses to doctors who deny certain treatments or keep test volume low.
On the Record: Rep. Norwood
The very essence of managed care is limits on consumer choice and artificial caps on payments. The quality of health care has suffered, evidenced by countless horror stories across the country.
One of the primary reasons I sold my dental practice in 1994 to run for Congress was to make sure the Clinton plan was dead for good. I was, and remain, totally opposed to socialized medicine on the grounds that it would strip American citizens of one of their most basic freedoms–the right to control their own care.
It now appears that many of those who claimed to be against "Clinton Care" were actually only against federal supervision of the plan, not the plan itself. When government bureaucrats make health care decisions, the sky is falling; but when corporate bureaucrats make the decisions, it's perfectly acceptable to this branch of the conservative movement.
According to the critics of reform, conservatives who fight for even the most basic patient protection measures are on the road to passing the Clinton health care plan step-by-step. What does PARCA contain that warrants those tirades? Nothing less than allowing patients to choose their doctors, hospitals and treatments, and requiring managed care plans to be responsible for the medical decisions they make in restricting, denying or delaying care.
PARCA takes power away from insurance companies and gives it back to patients and their doctors. The philosophy of the administration plan to socialize medicine is alive and well. It lives not in bipartisan efforts to reform managed care, but in the managed care industry itself.
Patients must have the final say in choosing their doctor and health plan, and managed care plans must be held legally responsible for injury and death caused by medical decisions that deny promised, medically necessary care. Health insurance is the only industry that enjoys a federally mandated shield against liability for its actions.
Thus far, the managed care lobby has focused only on what it perceives as "restrictions" if PARCA becomes law. It's time they also started looking at the ramifications if PARCA fails. In the long run, it would mean the end of the private health care market, because free market forces in health care would no longer exist.
Sen. D'Amato:
(D'Amato is chief sponsor of S.644, the Senate companion bill to H.R.1415.)
American families must be guaranteed basic health rights when dealing with HMOs and managed care providers. The bottom line in medicine must be the health of the patient, not the profits of any given company.
We are trying to increase patient access to plans and doctors. Patients, including those in underserved inner-city and rural areas, are ensured their choice of doctor within a plan. The bill will ensure that health plans have enough doctors to guarantee this choice. Patients will also have access to any type of specialist, within the plan, that is required by their medical conditions. In addition, patients [would have access to] emergency health care without the burden of seeking prior approval from a health plan.
Patients will also be given the option to choose a health plan that covers care options not offered in its own network. The managed care plan would reimburse the costs of these services based on rates consistent with those negotiated under the plan. Patients would be responsible for any remaining costs.
This bill includes a prohibition on gag rules. Patients are ensured that a health plan will not limit doctors from discussing a patient's health status, treatment options or any other medical communication. Health plans cannot offer any incentives, financial or otherwise, for doctors to deny or limit care.
This bill of rights forces HMOs to be responsible for their decisions. Currently, HMOs cannot be held liable for wrongful death or personal injury suffered by the medical decision-making policies of the plan. Even if an HMO policy directly contributes to death or injury, it is protected. ERISA was never intended as a shield for health plans providing negligent medical care.
Health plans will be required to disclose information about benefits, appeals procedures, plan performance measures, history of patient satisfaction, as well as the number and type of health care providers participating in the network. Patients will be able to make informed [judgments] about the quality of the care [offered by] managed care companies.
---
H.R.820, Health Insurance Bill of Rights Act of 1997
Sponsor: Rep John Dingell, D-Mich.
Introduced: Feb. 25, 1997
Key provisions:
Insurers that cover emergency services must provide such services without requiring preauthorizations or requiring care be given by participating providers.
Female enrollees who are required by a plan to designate a primary care physician can choose an obstetrician/gynecologist for this purpose.
Enrollees who require treatment by a specialist must be referred to a specialist. Allows, in certain circumstances, for a specialist to provide and coordinate an enrollee's primary and specialty care.
Enrollees undergoing a course of treatment can continue with a provider during a transitional period after a contract between the issuer and a provider is terminated.
Allows enrollees to receive specialty care from any available qualified participating provider, subject to limitation.
Plans must maintain a quality assurance and improvement program; collect uniform quality data; have a written process for the selection of participating professionals; maintain a drug utilization program; conduct utilization review; disclose specified information to enrollees and prospective enrollees; ensure compliance with confidentiality laws, and maintain a complaints and appeals system.
Agreements between plans and providers cannot restrict the provider from engaging in medical communications with a patient. Plans cannot shift to the provider any liability for their own actions or omissions. Imposes requirements on physician incentive plans.
On the Record: Rep. Dingell:
I do not believe managed care is inherently evil. Its focus on preventive care and coordinated care holds great promise. Managed care has helped contain health costs and spending. But the American public believes that the pendulum has swung too far toward containing costs, at the expense of the consumer.
Competition should be based on more than just price. That means a system in which patients receive appropriate, quality health care, in which they can understand decisions about their care and in which they can act on their own behalf.
The vast majority of plans are operated by honorable men and women. But that doesn't obviate the need for laws or regulations to corral and control the bad actors.
I'm also aware of the criticism that Congress should not make medical decisions. But the harsh fact is that when cost, not care, is the primary consideration, the wisdom of doctors and patients is too often supplanted by insurance companies. Congress is acting to restore some balance to the equation.
Our bill deals carefully with the thorny issue of drug substitution. We don't mandate prescription drug coverage, and we don't forbid formularies. We say that health plans ought to consult with their own doctors when developing formularies, and provide a way for doctors to substitute drugs when they believe it's medically necessary.
This bill lays out a number of components of a good quality assurance program–components that mirror what the best health plans already do. We would require plans to collect data and make information available in plain language, so patients can compare plans and make wise choices.
The minimum quality and information components in this bill are things we have been told patients want and need to know: plans' criteria for determining medical necessity, appropriateness, efficiency and access; their policies to ensure confidentiality of medical records; the scope of their utilization management activities, and the way they evaluate consumer satisfaction.
Our bill would require plans to provide simple information like addresses, telephone numbers, what benefits are included, the cost of premiums and any cost-sharing requirements. Patients also need to know about the credentials of providers, how to obtain authorization for services and how to get referrals to providers who are not plan participants.
Finally, the legislation provides an absolutely essential component of a consumer-friendly health plan–an appeals process that works: Timely notice of a plan's decision not to provide a certain benefit, or not to pay for it, and a workable process for the patient to appeal. This process must be fast when it needs to be fast–such as when the patient is seriously ill or near death. The plan must have a real, fair, dispute resolution process which takes account of the views of the patient and provider, as well as a third party.
A glimpse into partisan spin
As these remarks reveal, each political party is staking out the turf it will defend as the managed care reform debate unwinds. Republicans raise the specter of rising costs and people losing their coverage. Democrats tout their commitment to high quality care. Both sides claim to be friends of small business.
Tom Bliley, R-Va., Chairman, House Commerce Committee
Expanding and increasing the quality of health coverage remains one of my top priorities. Americans deserve the opportunity to seek quality and affordable care. We have made great strides in recent years by preserving and strengthening Medicare, establishing KidCare and taking other steps to improve the system for all Americans.
But more remains to be done. In our continuing efforts to improve health coverage, Congress and the president must be careful to avoid the unintended consequence of reducing access or causing people to lose their coverage because of higher costs.
A growing number of working men and women are going without health coverage because of the increasing cost of premiums. We must be mindful of this dangerous trend and take no actions that would deny families access to affordable health coverage.
Rep. Richard Gephardt, D-Mo., House Democratic Leader
The insurance companies and their allies in the Republican Party will falsely portray common sense managed care reform as hurting small businesses and their ability to provide health care to their employees. This is a distorted view of reform designed to pull the plug on much-needed efforts to reform managed care.
Managed care reform will be a boon to small-business owners and their employees. Small-business owners want their employees to receive a high quality of care from their managed care plans. And they want to reduce their role as intermediary in the relationship between employees and their providers.
By raising the quality of all managed care plans, business owners will spend less time picking the right plan and fewer hours dealing with their employees' difficulties with their coverage.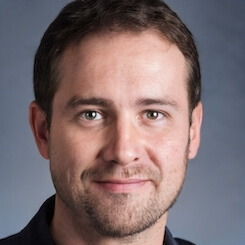 Paul Lendner ist ein praktizierender Experte im Bereich Gesundheit, Medizin und Fitness. Er schreibt bereits seit über 5 Jahren für das Managed Care Mag. Mit seinen Artikeln, die einen einzigartigen Expertenstatus nachweisen, liefert er unseren Lesern nicht nur Mehrwert, sondern auch Hilfestellung bei ihren Problemen.