Agroup of physicians calling itself the "Terbutaline Strategy Group" has petitioned the U.S. Food and Drug Administration to reverse itself, after the agency mailed a "Dear Colleague" letter warning practitioners about use of terbutaline sulfate for prevention of preterm labor. The doctors worry that the FDA action could remove one of their most effective–and cost-effective–strategies for managing tens of thousands of high-risk pregnancies outside of the hospital each year.
Subcutaneous terbutaline therapy for preterm labor–an off-label use of a drug approved for treatment of asthma–has spread in recent years, as studies have demonstrated safety; in 1993, the FDA asked terbutaline manufacturers to remove pregnancy contraindications from product labeling. But in its letter last November, the FDA questioned the methodology of some of those studies. The 1995 death of a woman receiving this therapy appears to have prompted the FDA's concern, though her death has not been linked to terbutaline use.
Fung Lam, M.D., a San Francisco perinatologist who pioneered the therapy and one of the physicians petitioning the FDA, says only a few drug therapies exist for at-home management of preterm labor–and all are off-label. "None is without complications. Is the FDA going to issue warnings for other medications, too?" he asks. "We want to continue to prescribe judiciously, the way we always have."
Lam, a district chairman of the American College of Obstetricians and Gynecologists, is also concerned health plans will be frightened away. "For the last five to ten years, we have been working diligently with payers on this," he says, and with neonatology stays costing up to $3,000 a day, "Over time, more of them have been covering it."
But Sidelines, which provides support to women with high-risk pregnancies, says patients have notified it of at least five HMOs that have either stopped or restricted coverage, and five more are considering doing so. Lam says the more hospitals that are capitated by HMOs for obstetrical care, the more likely plans are to drop coverage: "HMOs have no incentive to pay for outpatient services."
The FDA has not responded to the petition.
N.Y. Life's Sale To Aetna Triggers Physician Worries
Aetna's announcement that it would purchase the health care operations of New York Life Insurance Co. wasn't much of a surprise, but it sparked concern on Wall Street and in doctors' offices. The $1 billion merger transfers the care of 2.2 million people–1.5 million of whom are enrolled in New York Life's managed care unit, NYLCare–to Aetna. Aetna U.S. Healthcare thus becomes a stronger player in several markets, particularly Texas and the Baltimore-Washington area.
Several credit services placed Aetna's ratings under review, citing the company's difficulty digesting its 1996 acquisition of U.S. Healthcare. But analysts are optimistic that Aetna's plan to blend NYLCare into its operations more slowly than it did when it bought U.S. Healthcare will prevent a replay of the difficulties experienced with the earlier merger.
Physicians are concerned that the deal will be a raw one for them once Aetna U.S. Healthcare assumes management of NYLCare enrollees. While NYLCare has a good reputation with doctors in Texas, physicians there have been at war with Aetna U.S. Healthcare over what they consider low compensation and burdensome contract terms.
The move may set the stage for an all-out shootout between Texas physicians and Aetna U.S. Healthcare. Fed up with what they consider take-it-or-leave- it contracts, a number of physician groups in the state have walked away from the HMO when time has come to re-up. The situation got more play when Methodist Hospitals of Dallas terminated its relationship with Aetna U.S. Healthcare April 20 over delayed payments and what it called "annoying requests for documentation."
Acting on complaints from physicians in Texas and other states, the AMA sent Aetna U.S. Healthcare a letter protesting what it called contracts of adhesion and interference with medical decisions. In a point-by-point response, Aetna denied offering contracts of adhesion ("No one is forced to sign," the company said in a statement) and said that physicians are being held accountable for their own decisions.
Lack of Action On Appeals Law Puzzles Texans
Texas officials are not sure what to make of a lack of interest in a state law governing appeals of denial of care. The statute allows health plan enrollees to petition an independent state commission for review of denials after they have exhausted their insurers' internal appeals processes. Since the law giving Texans that right passed last summer, however, only 16 cases have been put before the state–far fewer than the 4,000 requests it expected during the first year.
Health plans have an answer. They say the fact that little has happened is testament to their efforts to improve appeals processes. Texas Medical Association executives, too, think many plans have changed their procedures, but to avoid the expense of external review. Still, the state's HMO industry is challenging the law in court.
The legislature passed the bill after a number of patients testified about having been denied medical care. Texas is one of only nine states to mandate external review. Because most managed care reform plans in Washington include provisions for external review, the industry is watching Texas carefully. To date, the commission has upheld insurer denials six times and overturned eight others. Two are pending.
Nurses and Kaiser Reach Agreement; HMO Boosts Rates
Kaiser Permanente of Northern California reached a contract settlement with its nurses that gives them a new watchdog role in quality of care. The deal gave nurses a 12-percent pay boost over four years, but more importantly, answered their claims of medical negligence by giving them a stronger voice in management.
The pact with the California Nurses Association allows the union to nominate 18 "quality care liaisons." These liaisons will visit Kaiser hospitals in Northern California, assess the quality of nursing services and report problems to a labor-management committee every six weeks.
Meanwhile, Kaiser has notified California employers that they will be hit with premium hikes of about 10 percent–an outgrowth of the $270 million bath the parent organization took in 1997.
The announcement created a standoff between the HMO and CalPERS, the California Public Employees Retirement System, which has already said that its employer members will experience an average premium increase of only 5 percent this year. CalPERS says Kaiser is demanding a 12-percent premium increase.
CalPERS has frozen Kaiser enrollments until the situation is resolved.
Headlines On Deadline…
MedPartners, the beleaguered physician practice management company, named Mac Crawford president and CEO. Crawford had been chairman and CEO of Magellan Health Services, one of the country's largest specialty managed care organizations. MedPartners also announced that it finished 1997 with a net loss of $821 million, compared with a net loss of $146 million in 1996. MedPartners is in the process of closing 84 clinics, affecting 238 physicians…. Speaking of the CEO shuffle, Stephen Wiggins departed Oxford Health Plans, the company he founded in 1984, with a $9 million severance package, according to company filings. Wiggins left Oxford in February, a result of the HMO's financial and operational problems. The New York attorney general's office is trying to prevent Wiggins from getting the entire package…. The doctors who owned Physician Healthcare Plan of New Jersey sold their 80,000-member HMO to Blue Cross Blue Shield of New Jersey. Today's market makes it nearly impossible to compete against the big players, said Joseph Billotti, M.D., the HMO's former chairman…. The National Committee for Quality Assurance put two new performance measures in the 1999 version of the Health Plan Employer Information and Data Set: cholesterol management after acute cardiovascular events and antidepressant management. In addition, performance on HEDIS measures will count toward a plan's accreditation score beginning July 1, 1999…. The Agency for Health Care Policy and Research is inviting submission of clinical practice guidelines for inclusion in its National Guidelines Clearinghouse, which goes online late this year. Guidelines must have been developed under the auspices of medical specialty associations or professional societies, government agencies, health plans or public or private organizations to be considered for inclusion…. The American College of Physicians has approved a merger with the American Society of Internal Medicine. The merger takes effect July 1, with the combined ACP-ASIM to be headquartered in Philadelphia, ACP's current home. The combined group will have 120,000 members.
–Michael D. Dalzell
---
Inflation could spark higher health care costs
The news that national health expenditures rose a modest 4.4 percent in 1996 is not likely to be repeated, according to a new estimate by Milliman & Robertson. Though M&R does not foresee an immediate return to the days of double-digit increases, its 1997—2000 health spending forecast predicts a moderate rise, due mostly to slightly higher inflation. M&R's formula, based on inflation (as well as out-of-pocket payment trends and real personal income levels) allows that a 1-percent increase in the consumer price index translates into a 0.67 percent boost in health expenditures. Less predictable, says M&R, are legislative efforts to regulate managed care's cost-control strategies–efforts that M&R says could force expenditures significantly higher.
SOURCE: NATIONAL HEALTH EXPENDITURE FORECASTS 1997—2000, MILLIMAN & ROBERTSON INC., SEATTLE, 1998
---
HMO profit margins still dropping, but not so quickly
On the whole, declines in HMO profitability have skidded to a near halt. Through the first nine months of 1997, the median HMO profit margin dropped slightly from 1996, but not anywhere near the dramatic losses posted in the previous two years, according to InterStudy Publications, which monitors HMO trends. In fact, half of all HMOs' bottom lines improved in 1997 from 1996. InterStudy credits the relatively low growth rate of medical expenses, health plans' efforts to tackle administrative costs and the profitability of Medicare risk arrangements for the turnaround.
---
Our most popular topics on Managedcaremag.com
---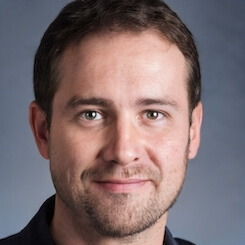 Paul Lendner ist ein praktizierender Experte im Bereich Gesundheit, Medizin und Fitness. Er schreibt bereits seit über 5 Jahren für das Managed Care Mag. Mit seinen Artikeln, die einen einzigartigen Expertenstatus nachweisen, liefert er unseren Lesern nicht nur Mehrwert, sondern auch Hilfestellung bei ihren Problemen.