Get your scorecard. There's another entry in the managed care legislative sweepstakes–the Health Care Quality, Education, Security and Trust Act or, inside the Beltway, QUEST. Introduced by Republican Sen. JimJeffords of Vermont, QUEST is scheduled for markup this month. The key element is QUEST's creation of a Health Quality Council that would issue comparative quality-of-care information about plans.
Unlike the Patient Access to Responsible Care Act, sponsored by Republican Rep. Charles Norwood of Georgia, QUEST won't subject HMOs to malpractice liability. Insiders say QUEST, cosponsored by Democratic Sen. Joseph Lieberman of Connecticut, has a better chance for passage than PARCA or bills put in play by the Democrats (the Kennedy-Dingell proposal) and the Republican leadership (by Texas Sen. Phil Gramm).
Republicans may fear that QUEST's establishment of a quality council would add bureaucracy, and that President Clinton may get by executive fiat what he couldn't achieve through legislation with his failed health care proposal.
Men Overboard! They're Jumping Good Ship PARCA
PARCA's chances of passage appear to be dimming, despite Norwood's claim that his bill would get at least 300 votes "tomorrow." But is Norwood whistling the tune played by the band on the Titanic? The bill's cost and the bureaucracy it would create have fostered defections in the House. In addition, a stumbling block has emerged in the Senate, where the number of cosponsors of a companion bill introduced by Republican Al D'Amato of New York has yet to reach double digits.
PARCA also took hits from the Congressional Budget Office and the Health Benefits Coalition. A CBO study estimates that consumer rights legislation, including PARCA, could increase employer health spending by 0.3 percent a year, costing the government $1.5 billion over five years–principally because of the tax deduction for employer-sponsored health insurance. The Health Benefits Coalition, an ad hoc group of 31 organizations representing more than 3 million companies, came up with estimates that Hill insiders say would be anathema to most Republicans: PARCA would impose 207 mandates on the health care system, require 60 new sets of federal regulations and cost almost $1 billion a year in medical liability suits.
Kennedy-Dingell Strips Employers' ERISA Immunity
The Kennedy-Dingell bill is fraught with controversy. Introduced March 31, the bill combines Michigan Rep. John Dingell's 1997 health quality bill with the president's consumer bill of rights.
For plans governed by the Employee Retirement Income Security Act, the bill removes their immunity from malpractice liability. This means that ERISA plans, which are exempt from state insurance laws, could be sued for wrongful injury or death. Some senators worry that business might instead choose not to provide certain kinds of coverage, fearing costly legal settlements.
Protest is already in from the Health Insurance Association of America, which sponsored an actuarial analysis concluding that the bill's price controls on certain types of premiums would result in 160,000 people losing coverage. Chances for passage, according to lobbyists: no better than 40 percent.
Few Surprises In Medicare Rules Issued for PSOs
The Health Care Financing Administration has defined provider-sponsored organizations for purposes of Medicare, clearing the way for PSOs to offer themselves as an option under Medicare+Choice beginning Jan. 1. The Federal Register published HCFA's interim final rule April 14.
HCFA defines a PSO as an entity operated by a health care provider or group of affiliated providers that shoulders at least 70 percent of a beneficiary's health care expenses. Providers must also share substantial financial risk, as defined by several criteria. If a plan meets the definition, it immediately gains an advantage over other managed care plans: A PSO needs to enroll only 1,500 members in urban markets or 500 in rural areas to participate in Medicare+Choice. Other types of managed Medicare plans must sign up 5,000 or 1,500 people respectively. The idea is to give PSOs a chance to compete right out of the blocks.
The Department of Health and Human Services must still decide on solvency standards for PSOs. At press time, those had not been set forth. HCFA says PSO Medicare definitions had to come before solvency standards could be issued.
Take as Needed…
Democratic Rep. Pete Stark of California will introduce legislation to remedy a defect in last year's Balanced Budget Act that could cost the government $1 billion this year. The miscue, discovered by HCFA, is overpayments to HMOs resulting primarily from inaccurate projections of Medicare inflation. HMOs are likely to balk…. In an unrelated matter, an existing law bearing Stark's name–known informally in Washington as Stark II–has aroused the ire of the Medical Group Management Association. Stark II expands the scope of Stark I, which outlawed physician referrals to clinical lab services in which the physician had a financial stake. In January, HCFA issued rules for implementation of Stark II, which prohibits referrals to myriad health services, including physical therapy, radiology and home-health services, if the referring doctor has a financial relationship with that entity. MGMA sent a letter to HCFA passionately arguing that Stark II distorts the intent of the original law and that it would affect virtually all physician referrals.
–Michael Levin-Epstein
---
Mixing and matching Medicare and Medicaid
Gaps in Medicare coverage can mean significant out-of-pocket expense for low-income elderly and disabled recipients. Many such Medicare recipients are eligible for Medicaid assistance for Part B premiums and services not covered by Medicare, such as prescription drug coverage. But a report by the Kaiser Commission on the Future of Medicaid suggests that bureaucracy and poor promotion keep few "dual eligibles" from claiming their full share of benefits. The commission says the emerging role for managed care in Medicare and Medicaid offers the promise of coordinated care for dual eligibles.
Medicaid benefits available to Medicare recipients:
Full Medicaid benefits are available to Medicare recipients who are entitled to Supplemental Security Income or have incurred large health expenses.
Qualified Medicare beneficiaries (QMBs) have incomes below 100 percent of poverty and limited assets. Medicaid pays Medicare's premiums and deductibles for this group, but only 63 percent of 367,000 QMBs received Medicaid benefits in 1996.
Specified low-income Medicare beneficiaries (SLMBs) have incomes 100–120 percent of poverty and limited assets. Medicaid pays Medicare Part B premiums for this group, but only 10 percent of 195,000 SLMBs received Medicaid benefits in 1996.
The Balanced Budget Act of 1997 provides states with block grants to help Medicare recipients pay Part B premiums. Beneficiaries with incomes between 120 and 135 percent of poverty are entitled to full payment of Part B premiums, while those whose incomes are between 135 and 175 percent are eligible for coverage for a portion of benefits.
SOURCE: MEDICAID'S FINANCIAL PROTECTIONS FOR MEDICARE'S POOR AND NEAR-POOR, HENRY J. KAISER FAMILY FOUNDATION, MENLO PARK, CALIF., 1997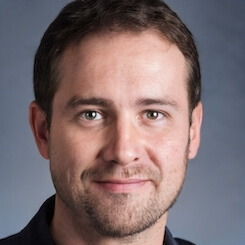 Paul Lendner ist ein praktizierender Experte im Bereich Gesundheit, Medizin und Fitness. Er schreibt bereits seit über 5 Jahren für das Managed Care Mag. Mit seinen Artikeln, die einen einzigartigen Expertenstatus nachweisen, liefert er unseren Lesern nicht nur Mehrwert, sondern auch Hilfestellung bei ihren Problemen.