Some HMOs have created a third way when confronted with the question of building or buying a disease management program.
Some combination of both" is often perceived as the first refuge of the wishy-washy, the answer given when bets are hedged. But when "some combination of both" is how many health care experts respond to the build-it-or-buy-it question regarding disease management programs, suddenly it gains stature.
Build a disease management program or buy from a vendor? In many instances, hybrid programs are the answer.
"It's really very complex," says Lorraine Donagher, product manager for disease management at ConnectiCare, an independent practice association-model HMO covering about 200,000 members. "A combination of building, buying and partnering–including partnering with physician groups, hospitals, pharmaceutical companies, home-health agencies and other medical associations–results in innovative programs. Elements of two of ConnectiCare's disease management programs, for asthma and congestive heart failure, have involved a vendor relationship."
Donagher cites the plethora of information in trade, medical and even consumer publications regarding the numerous academic centers, pharmaceutical manufacturers, information technology companies and independent disease management companies that claim proficiency in developing and implementing disease management programs. "However, I have not found one vendor that can provide a comprehensive, all- inclusive disease management program and that understands the particular nuances of the managed care industry."
In some instances, the weed growing throughout the managed care garden–insufficient information technology–forces health plans to take this third route. While they want to keep their hands firmly on the reins of any disease management program, they lack access to a database that will point them to at-risk members and help them collect outcomes information. In the past, some plans answered the build-it-or-buy-it question by not answering. But delay is becoming less of an option. With the ever-increasing emphasis on outcomes, plans must begin to show numbers to back up stated concerns about quality of care.
One of the problems with weighing the build-it-or-buy-it question is that people often mean different things when discussing disease management, says John Wallendjack, M.D., vice president of HealthAmerica, a for-profit HMO covering about 560,000 members in Pennsylvania, Ohio and West Virginia. "The term has been overused by a lot of people," says Wallendjack. "I'm very skeptical. I'm willing to look at a program if it fits into the utilization process that we've already developed. The plans that are using disease case management want to see demonstrated outcomes and, basically, you don't leave that to the vendor."
Especially when obtaining such information means interacting with patients. An InterStudy report says that one of the more noteworthy recent occurrences in disease management involves using patient satisfaction measures as an evaluative tool. "Patient satisfaction is the area that HMOs measured the second most frequently in 1997, yet it was the seventh most frequently reported evaluation tool in 1996," states InterStudy Competitive Edge (7.2): HMO Disease Management Initiatives.
Many levels
Paula Filler, vice president in charge of product development at the Sachs Group, a company that provides business advice to hospitals, group practices and managed care organizations, says what you need to buy from vendors will become evident as you construct a program. "Maybe you already have a pretty good program but there's just one component that you need, such as home health care. A disease management program can have many levels."
Many plan executives don't decide on a hybrid program until after they're well into the construction phase, says Harry L. Leider, M.D., vice president of health services and corporate medical director at HealthNet, with 450,000 members in Kansas and Missouri.
Plans often wind up turning to vendors for help in dealing with some unforeseen problem. "Most people underestimate how complex it is to build a disease management program," Leider says. "There are components that are not easy to obtain, like how to reach people who normally don't come in to doctors' offices. It can take a year to build a disease management program from scratch."
Thomas Morrow, M.D., vice president and medical director of One Health Plan of Georgia, a for-profit preferred provider organization and HMO covering about 280,000 lives, says there are three general types of disease management programs.
The first involves sending educational material to patients. "There's no audit to see if the patient actually needs it," Morrow says. The second type is more interactive and usually involves installation of a 24-hour hot line to nurse practitioners. The educational material sent out with this type includes surveys that help care providers pinpoint at-risk members. "This second type is very popular," Morrow says. "More involvement, such as regularly calling to encourage compliance with the physician's orders, might also be needed in specific cases. Coordinating the advanced education with the primary care or specialty care physician is a necessity to avoid alienating the physician."
The third type is a program in which a medical group or hospital plays an active role. "The best example of this is a staff-model HMO," says Morrow.
Buying pieces
PCS Health Systems, the giant pharmacy benefit manager owned by Eli Lilly and Co., supplies educational material used in One Health Plan's diabetes and asthma management efforts. Morrow uses the educational material as components of programs he's constructed.
"We bought the material from PCS, but we're doing the case management," says Morrow, adding that another component PCS supplies is an updated database. "PCS has drug sales data and one of the big things you need to do is identify the patients. Most HMOs don't have modern ways to mail things to members."
One Health Plan supplies nurses to make follow-up calls to ascertain how much at-risk patients know about their condition. The health plan also sponsors one-day educational seminars at hospitals for those patients.
Wallendjack of HealthAmerica says his plan hired Cardiac Solutions to provide a 24-hour hot line for members with congestive heart failure. Why did he buy that component? "It is the kind of partnership that allows us to maintain shared responsibilities, and make the best use of our existing resources," he says.
Plans should make sure they're guaranteed a certain level of satisfaction. For instance, Wallendjack says he recently canceled a deal with a vendor who offered a prenatal care program. "The vendor just never measured up," Wallendjack says. "Now, we're doing it internally." The sticking point was the lack of response to a questionnaire the vendor sent out to identify at-risk patients. The form asked, among other things, if the woman smoked, took drugs or had ever given birth preterm. The response rate was 20 percent, says Wallendjack.
Since taking over, HealthAmerica gets an 80-percent response on a similar survey. Data like that help when health plans seek accreditation from the National Committee for Quality Assurance. "Health plans want to demonstrate to the marketplace that they're doing something about quality," Wallendjack says. "The National Committee for Quality Assurance is saying, 'Show us what you've done in the last year to improve the quality of care for your membership,' and this is something plans can show NCQA."
Morrow chimes in that, based on his experience as an NCQA surveyor, just saying you have a disease management program isn't enough. He's seen many home-grown disease management programs that did not produce desired results. "It is incredibly difficult to develop, warehouse, mail and update educational material," says Morrow.
Whole or part?
Hold everything, says Peter Smith, CEO of Ralin Medical, the company that owns Cardiac Solutions. Smith strongly contends that HMOs typically do not buy only components of disease management programs–they buy the entire thing. He describes the HealthAmerica-Cardiac Solutions relationship as an anomaly. "Almost every one of our 30 clients uses the full range of our services," says Smith. "At the end of the day, we find very few customers wanting to buy just pieces of the program." Smith does acknowledge that many HMOs keep a firm grip on how the program operates. He likes the analogy of someone who hires a plumber and then hovers about while the job is being done.
But Jeffrey Kaplan, M.D., chief medical information officer for Heritage NY Medical Group, a management services organization in Garden City, N.Y., that covers about 30,000 patients, contends that hybrids predominate.
"Even with large carriers, disease management is not a niche business yet," Kaplan says. "They do not have specialized expertise and so, therefore, disease management programs are often outsourced. Health plan executives don't want to lose control and they don't want to buy something off the shelf. There's also the fear that there's going to be some pressure down the line from the pharmacy companies to sell some of their products"–pressure, Kaplan says, that must be mollified with ground rules or eliminated by using nothing more from pharmaceutical companies than educational materials.
Wallendjack echoes that concern. "Somehow, I have a hard time unlinking the fact that many disease management programs were created by pharmaceutical companies from the business of selling pharmaceutical products," he says.
The Disease Management Strategic Research Study & Resource Guide foresees a "major shift in the future toward reliance upon external vendors/providers to assist [emphasis added] in the development of disease management programs. We believe this shift will be caused by growing resource constraints."
Exactly, says Donagher of ConnectiCare. "The debate over the value or cost-effectiveness of disease management programs is almost nonexistent," she says. "The real question is the value of partnering, purchasing or developing the components of a disease management program."
When to build, when to buy
Creating a hybrid disease management program is often the final stage of a process that began with the question: Is it better to build or to buy? The answer, in many instances, has been to buy some components and construct others. Still, many other health plans have rejected this third way, focusing on the original two choices.
Harry L. Leider, M.D., vice president of health services and corporate medical director at HealthNet, has seen the pros and cons of both methods up close.
Several years ago, Leider worked for Harvard Community Health Plan (now Harvard Pilgrim Health Care) as that not-for-profit HMO built disease management programs. One of the big benefits of constructing a program from scratch is that you have a better chance of obtaining physician buy-in–a must for viable disease management.
"Building it–if it works, and that's a big if–allows you to capture all the economic savings," says Leider.
He got a chance to buy a program recently for HealthNet, which he joined in the spring of 1995. HealthNet purchased a high-risk maternity program from Matria Healthcare. The program was launched in January, so it's still too early to measure success. Next up, an asthma program slated to go on line this month.
"The big appeal of buying is you can deal with somebody who has a track record for success," says Leider. "Sometimes, you can get a brand name. Implementation can come pretty quickly–between ninety and one hundred days. Buying it also means that your partner can share some of the risk. You can construct a contract where the cost of the program can be paid from the savings realized."
Leider says the build-it-or-buy-it question needs to be answered on a case-by-case basis. But basically, bigger HMOs might want to consider building their own. He hasn't worked out a cutoff–how many covered lives separate build from buy territory. "When you're talking about tens of thousands of people, it may not be worth it to build."
Al Lewis, president of the Disease Management Purchasing Consortium, says staff-model HMOs and integrated delivery systems possess the resources to build programs. "You need to have top management buy-in and a budget," says Lewis. "What doesn't work is trying to build a disease management program with existing resources. That happens all the time."
When executives tell Lewis they're tempted to build instead of buy because their plans possess the "medical competency" to do so, Lewis responds that outsourcing work properly is also a competency.
"You could also develop the competency to 'absolutely, positively' deliver your own mail overnight but there's an expert out there who already has the competency to do that," Lewis says. "People say to me 'But we're so good at medical management.' You may be good at medical management for the 95 percent of the people who are well but you can no more take care of the other 5 percent than McDonald's can sell fine French cuisine."
For serious diseases, health plans should begin by assuming they are going to buy programs, says Lewis. "Programs that involve serious applications, that are a lot of help for a few people, that have very high claims–those are usually a buy, specifically because you can get deals that guarantee first-year savings."
If the disease affects a large number of members and you don't have to see savings immediately, that could be a build. Lewis says obesity and hypertension are diseases for which you might build programs. For cancer and congestive heart failure, you'd buy.
This is a flexible demarcation, he says. "Asthma is an exception because even though it affects a lot of members and claims cost are relatively low, several vendors guarantee first-year savings."
And Lewis likes to tell the story of one large for-profit HMO that includes a nephrologist among its medical directors. This official recently spearheaded a drive to create a DM program for end-stage renal disease. "It's probably the best end-stage renal disease program I've ever seen," says Lewis, who quickly cautions that the presence of the nephrologist is the reason it works.
"Boys and girls, don't try this at home."
---
Our most popular topics on Managedcaremag.com
---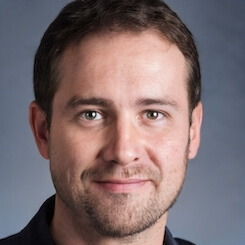 Paul Lendner ist ein praktizierender Experte im Bereich Gesundheit, Medizin und Fitness. Er schreibt bereits seit über 5 Jahren für das Managed Care Mag. Mit seinen Artikeln, die einen einzigartigen Expertenstatus nachweisen, liefert er unseren Lesern nicht nur Mehrwert, sondern auch Hilfestellung bei ihren Problemen.