PlanLink from Allianz Life Insurance Company of North America
Name of regional HMO network: PlanLink
Middleman for HMOs in network: UltraLink
Number of HMOs on board: 30
Number desired for effective coverage: 150+
Time needed to build network: 2 years
Size of target purchasers: 50 – 700 employees
HMOs that may participate: Open
Hypothetical Widge Jet Co., with nine offices in California and satellite facilities in Illinois, Pennsylvania and Georgia, wanted to buy a plan from Lifeguard, a 230,000-member managed care company based in nearby San Jose whose enrollees, for the most part, live in Northern California. No problem for the California employees; just affix your John Hancock. The problem was those approximately 20 employees scattered across the country. They were too small a piece of business to attract a big national company. They would have to accept an indemnity stopgap plan, fraught with paper work and burdensome coinsurance requirements. Yet, Widge Jet's entire account was there for the signing and Lifeguard really wanted to capture it.
Sierra Health Services of Las Vegas, with regional HMOs in Nevada and Texas, was in a similar position. "A typical customer for us might be an employer with 150 people in our market area and a dozen somewhere else," says Mark W. Holland, Sierra's director of market research and product development. "We were getting too many of these. Not being able to accept this business was putting us at a competitive disadvantage." Both wanted to offer national services. But how?
One day, Lifeguard executives were meeting with representatives of their reinsurance carrier, Minneapolis-based Allianz Life Insurance of North America, one of the country's top 50 insurers with annual revenue of more than a billion dollars. The Allianz officials mentioned that they had acquired a company called UltraLink, which had helped Xerox restructure its health insurance program in 1990. Xerox could have contracted with an existing national health care vendor to provide services for its employees across the country, but saw that as limiting employee choice at the local level. Instead, the company hired UltraLink to create a custom network of health plans to cover all its scattered employees.
"I heard that and I said, 'With a little work, we may have something here,'" says Tom Carter, Lifeguard's vice president of marketing and sales. A focus group and then a committee of HMOs were formed to solve the problem. After a year and a half of discussions, the result is PlanLink, an Allianz product.
Power for the regionals
The way PlanLink works, according to Gary Marx, senior marketing manager of Allianz, is to sign up as many regional HMOs as it can. (PlanLink wants to increase the current roster of 30 to 150 or more.) Each develops high- and low-option plans. Then, the HMO nearest the main body of employees becomes the "home HMO." All other employees are sent to UltraLink, the plan manager, and matched with participating HMOs by ZIP code. The home HMO then receives a profile of plans that match up with that employer's different pockets of employees. It goes to the employer and says, "Here is what we can offer your employees." The employer makes a selection, and UltraLink works with the employer to enroll the members in the different HMOs selected.
Throughout the process, UltraLink acts as intermediary. The premium is paid to UltraLink, which passes it on to the HMOs involved. Those HMOs, in turn, communicate with the employer through UltraLink. For this service, UltraLink tacks 7 percent onto the premium. The HMOs involved can change rates once a year, passing the information on to UltraLink.
If there simply is no participating HMO within range of an employee or group of employees ("Wyoming!" laughs Carter. "Can you believe there is almost no managed care in the state that hosted the Jackson Hole movement?"), PlanLink defaults to a preferred-provider organization. If no PPO exists, UltraLink structures an indemnity program for those employees with benefits similar to their coworkers in places where there are HMOs.
Allianz, naturally, will still reinsure HMOs in the plan. In fact, if one joins that is not reinsured by Allianz, it can expect a sales pitch, Carter says. "This began with companies reinsured by Allianz," he says, "but is not limited to them." Then he adds: "You need to keep your product offering tuned up nicely, though."
Are home HMOs going to get employer complaints aimed at other HMOs in that employer's network? "Oh, sure, someone may call me and say that Joe in Boston is not eligible," Carter says, "but I will pass that call right on to UltraLink."
"I am very excited about having a middleman," agrees Holland. "The keystone of this is the centralized administration. As an HMO, I could not bill for other, distant HMOs and pass the premium on to them. But UltraLink can do it. This totally supports our business objectives."
Obviously, his HMO could pick up enrollees who work for companies based elsewhere, as well. And the beauty of PlanLink is that the middleman, UltraLink, will manage those distant contingents of members, while the home HMO pockets the premium of the main body of employees that it might not otherwise be able to capture as customers.
"I can't compete on the East Coast," explains Carter. "Some counterpart HMO of mine cannot compete out here. But with PlanLink, we can, in effect, compete elsewhere and thereby enhance our plans in the local market."
From the employer's viewpoint, this concept simplifies life considerably. The product is designed for midsize employers with 50 to 700 workers and presumably a limited number of benefits people. No longer will these human resources staffs have to work with separate HMOs all over the country. Plus, rate negotiations are based on the collective size of the PlanLink membership in each network HMO, increasing employer clout in obtaining an advantageous price.
For further convenience, employer-specific enrollment forms are used, eliminating the need for employers to get and complete multiple HMO application forms. Uniform plan eligibility rules ensure that all employees get similar benefits, no matter where they are located
Downside?
"The complexity of state regulations makes this difficult," Marx allows. "We can't pick and choose plans. Any licensed plan that meets a couple of other criteria can take part."
And what about competition? Sounds like an idea waiting to happen. "I think the Blues are trying to do something like this," Marx says, "but the difference is that Allianz holds no equity position, so we would not be suspect in sharing one HMO's information with another."
So how is it working in practice? Too soon to tell. The plan rolled out June 1. "I have a number of employers queued up in the doorway," Holland says.
Marx considers PlanLink to be groundbreaking, the perfect example of the type of leap-ahead development that can be forged in a competitive marketplace.
The concept is appealing, although probably not to health plans with national reach.
---
Our most popular topics on Managedcaremag.com
---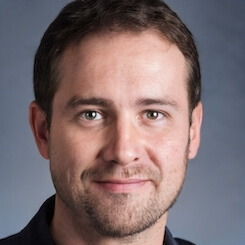 Paul Lendner ist ein praktizierender Experte im Bereich Gesundheit, Medizin und Fitness. Er schreibt bereits seit über 5 Jahren für das Managed Care Mag. Mit seinen Artikeln, die einen einzigartigen Expertenstatus nachweisen, liefert er unseren Lesern nicht nur Mehrwert, sondern auch Hilfestellung bei ihren Problemen.