High-quality care is only part of the secret to scoring well on HEDIS. Understanding how to 'do' HEDIS is equally important. The business of HEDIS help is thriving.
It wasn't long ago–just two or three years –that the National Committee for Quality Assurance's Health Plan Employer Data and Information Set had yet to achieve the level of sophistication and importance it enjoys now. To some health plans at the time, HEDIS was something to boast about when they needed a marketing boost. Look at us, they'd croon–NCQA thinks we're as good as we think we are.
Times change. Rapidly.
"It's been interesting to watch the industry come to recognize HEDIS as the de facto standard on how health plan quality is measured," says Robert Oakleaf, national HEDIS practice director for Coopers & Lybrand, the accounting and consulting giant. "Now health plans pursue initiatives based on HEDIS measures."
As HEDIS has grown in stature, the number of participating plans has grown, too. This month, more than 450 are reporting HEDIS data to NCQA, compared with 370 last year. By going under NCQA's microscope, these plans are committing themselves to an increasingly important step toward competing on quality. They are also opening themselves to a process that is expensive, resource-intensive and, in some ways, downright Byzantine.
At the same time, HEDIS help has blossomed from a cottage industry into a thriving business. Today, plans can turn to a growing army of consultants, auditors and software manufacturers who are ready, willing and able to help them corral and domesticate this beast. And these lion-tamers-for-hire are finding a receptive audience–because where HEDIS scores are concerned, the perception of a plan's quality of care is only as good as how well it can "do" HEDIS.
Deceptive appearances
At first blush, HEDIS looks simple enough. Twenty-two of its 56 measures are percentages, derived by dividing the number of people who received a service by all of those eligible for it. If, for instance, a health plan pulls a random sample of 400 women age 52 to 69 and finds that 300 received a screening mammogram in the last two years, the plan scores 75 percent on that measure. The rest of the measures are tallies of such things as ER visits or vaginal births.
But gather 100 health plan quality or accreditation managers in one room and, no doubt, 100 will tell you it's a lot more complicated than that. Particularly if you're a HEDIS neophyte.
"I think it's pretty traumatic the first time a plan goes through it," says Paul Mertel, director of HEDIS services for the Mechanicsburg, Pa.-based Healthcare Research and Analysis (HRA) division of QuadraMed, a health care information technology developer and consultant. "It's understanding how the system works, it's providers who may not be educated in HEDIS–and then it's showing them how their data may be flawed or what elements are not being captured."
Oakleaf, whose primary work with health plans is to lead audits of their data before they are submitted to NCQA, says when it comes to understanding HEDIS, plans are "all over the ballpark. Sometimes, they are knowledgeable about it, and other times, they are getting their feet wet and don't truly understand HEDIS."
For most plans, figuring out HEDIS's complicated reporting specifications is job enough. Yearly modifications make staying abreast of HEDIS a snowballing investment in human resources.
"I've seen plans do HEDIS reporting with one quality improvement person and a couple of programmers–to the other extreme of twenty people involved. Generally, the ones using twenty people do better than those with three," says Oakleaf. "To do HEDIS well, you have to know the structure of your arrangements with providers, the information systems the plan is using, and how data flow through the organization. And you have to be an expert in HEDIS specs. That is hard to do with a limited number of people."
Harvard Pilgrim Health Care is a textbook example of Oakleaf's the-more-the-better theory. The Massachusetts-based HMO, which generates all of its HEDIS reports in-house, consistently rings up high HEDIS scores. It's no coincidence that Harvard Pilgrim drafts much of its administration into the HEDIS process.
"Responsibility for various sections of HEDIS is split among different departments," says Kathryn Coltin, M.P.H., Harvard Pilgrim's director of clinical measurement systems and external affairs. "Use-of-services tables are produced in our actuarial department, quality measures are produced in the corporate medical director's office and the member satisfaction numbers come out of our market research area."
Principal contacts from each area form a HEDIS lead team, and under each team member, several people may spend up to four months on a group of specific measures. But as HEDIS grows, Coltin says, the in-house approach is becoming more of a burden.
"You can't staff-up for four months, so you end up having to pull knowledgeable staff members off other projects during this period to address the increasing demands. As HEDIS grows, we may not be able to absorb it indefinitely. Eventually, we may need to consider outsourcing all or part of HEDIS production."
Enter the entrepreneurs
Keeping up with HEDIS's constant refinements is like trying to keep up with the tax code, says Ted Ackroyd, Ph.D., president of QuadraMed's HRA division. "Our clients have realized just how much of their resources were devoted to producing a HEDIS report. In the early days of HEDIS, for the cost of one full-time equivalent, they could get out a HEDIS report. Now, it's much more than a matter of 'just getting something out' and reporting is significantly more complex."
HRA has produced about 60 HEDIS reports for clients since 1995. "Our primary focus has been doing portions of the report that are very technical and require the manipulation of large databases and an understanding of HEDIS specifications," says HRA's Mertel.
Oh, those specs. You can give yourself Excedrin headache #14 just trying to read them, let alone grasp their meaning. To wit:
"One big issue is continuous enrollment, where specs might call for a member to be continuously enrolled, with one break of up to 45 days allowed per year for the past two years," says Steve Wideman of Nichols TXEN, a Birmingham, Ala.-based health care data management company. "Most measures require that. But that takes interpretation, and even for people who know their data, it would take a long time to come up with NCQA's view of continuous enrollment.
"Just handing the data over to someone else doesn't cut it," he continues. "You've got to work with it during the reporting year, look for ways to improve your methods and procedures and let your data work for you."
The upshot is that developing reportable HEDIS data can be terribly time-consuming. Wideman is lead developer for Xtend/HEDIS, a computer program that retrieves member and claims data, sorts out the information that meets NCQA standards and then helps clients generate their own HEDIS reports in a fraction of the time they would take to do it by hand. The product is designed for Nichols's health care customers, whose data are stored in the company's central repository and can be retrieved later for various purposes, including generation of HEDIS reports.
"For some of our customers, it was taking a couple of man-weeks just to do a simple measure –and for some of the more difficult ones, they hadn't even figured out how to get the information," says Noel D. Gartman, Nichols's vice president for marketing. "This product gathers the information, and including time needed to learn the process, it takes maybe an hour per measure."
Learning HEDIS, not just doing it
Coopers & Lybrand's Oakleaf says there's a distinct HEDIS learning curve, and much of it has to do with integrity of data. "The first time through, a plan's HEDIS scores are more of a reflection of how well it understood the specs than of its quality of care–and how well it was able to translate those specs into a specific set of actions." Oakleaf recalls a client that asked his team to review its data for seven measures before submission to NCQA.
"At the end of the audit process we looked across the table and said, 'Guess what? You didn't get any of them right,'" he chuckles. "I'm glad to report that their subsequent audits have been considerably better. They have learned a tremendous amount from going through the audit process."
So should first-year scores be taken seriously? "Well, I'm more concerned about unaudited HEDIS data," says Oakleaf. "There are comparisons made between plans with audited and unaudited data. I have yet to find a health plan that does everything correctly in its first year."
NCQA does not require plans to submit data that have been blessed by third-party auditors, but it does think market pressures will nudge more plans in that direction. It also acknowledges that while there have been abuses in the past–for instance, it was not unusual for some plans to keep drawing a "random sample" until they found one that scored well–its new, tighter (if sometimes confounding) specifications on pulling samples have rendered most of that spurious activity history.
Oakleaf agrees. "When I think back to HEDIS 2.0 and compare it to HEDIS 3.0 1998, ninety percent of the grayness of the specs has been eliminated," he says.
If you're getting the idea that data can make or break your HEDIS scores–and maybe with it, your reputation among employers and consumers–you're right. "I think some plans are surprised at how low their scores are because they're not capturing the right information or do not have a system to do that," says HRA's Mertel.
"The industry as a whole doesn't capture some information NCQA wants," says Gartman of Nichols. "Yeah, with prenatal care," says Wideman, picking up the thought. "If a doctor is receiving a global fee for pregnancy, he's not sending in a claim every time a woman comes in for an exam. And if you don't have that information, you can't report it to NCQA."
The same goes for health services rendered outside the doctor's office. "Like childhood immunizations or flu shots. You can get those in the grocery store or the mall, or your company may provide them every year," Wideman says. "Those are not something that claims are filed for, so you don't have data to [measure] them." Nichols is building into its system the capability to record such encounters–information that can then be culled for HEDIS reports. As the saying goes, If it wasn't documented, it didn't happen.
High-tech HEDIS
Mertel and Ackroyd offer a distinction. They believe the complexity of HEDIS reporting is not rooted in lack of information, but in systems that are ill-equipped to store it.
"There is not a system out there that was designed to collect HEDIS information," says Ackroyd. "Not one. You've got to get HEDIS information out of systems that were designed to do many other things."
"A lot of clients' providers, for example, put down a diagnosis code, but they don't code to the fifth level," Mertel interjects. "HEDIS specs say you identify repeat C-sections by using the fifth digit of the diagnosis code. If you don't use that digit, we have to come up with a way to map it.
"For one client, we've come up with some unique algorithms to capture those data, put them in the right cubbyhole and reflect true rates," he continues. "But when we present our findings to that client, one will be, 'You need to improve your system to capture additional data.'"
Inadequately programmed systems have a mischievous cousin: incompatible information systems. Harvard Pilgrim has been through several mergers in recent years, and each one has raised issues about data systems.
"For a period of time, we have maintained multiple claims systems," says Harvard Pilgrim's Coltin. "That creates headaches when you're trying to produce measures that cut across plans. When a HEDIS measure says 'Look at people who have been continuously enrolled for two years,' we've got people who a year ago were enrolled in one of the legacy products and now for the last year have been in the [post-merger plan]. Do you call them 'continuously enrolled?' Our position has been, 'Yes, we own responsibility for them.'" The HMO spends considerable effort attempting to merge data that have been created by and stored on more than one system.
Ah, again the HEDIS helpers are ready and waiting. "Our programs are such that we can customize them to any client," says Mertel. "We don't require the client to reformat data. We can take them just as they are, regardless of whatever system a client purchased years ago."
As the managed care industry's acceptance of HEDIS grows, Oakleaf sees health plans learning to adapt to the burdens that come with it. "I see a trend in the industry that drives health plans to have more complete data. Another trend is that health plans are building data warehouses to capture the information required by HEDIS, rather than store data on a system that was designed to pay providers."
HEDIS is with us for awhile. As long as it stays, there will be plenty of hands eager to help health plans tame this many-sided animal.
5 HEDIS hurdles
Health plans that want to "do" HEDIS well should anticipate its common stumbling blocks–and take steps to overcome them. According to Robert Oakleaf, national HEDIS practice leader for Coopers & Lybrand, there are five key hurdles health plans face when preparing HEDIS data:
Incomplete data. "For some plans, it's a huge issue," says Oakleaf. "For others, it isn't so big but it could impact the reporting of a specific measure."
Reporting data correctly. "Do you write programs that extract information from your data repository–and get every one right?"
Limited resources. "If one quality-improvement person and a couple of programmers are working on HEDIS, their ability to produce accurate HEDIS reports is limited because there is a short amount of time to do it."
Inadequate information systems. "Many systems were set up to capture only the data required to make a payment to a provider, not necessarily the coding required to report HEDIS measures."
Lack of quality control over the process. Or, to put it another way, plan ahead. "HEDIS is often an ad hoc job, something they do once a year. They often borrow people from other areas, scramble to meet deadlines and don't usually build in a chance to step back, look at the data and say, 'Does this make sense?'"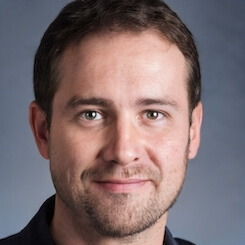 Paul Lendner ist ein praktizierender Experte im Bereich Gesundheit, Medizin und Fitness. Er schreibt bereits seit über 5 Jahren für das Managed Care Mag. Mit seinen Artikeln, die einen einzigartigen Expertenstatus nachweisen, liefert er unseren Lesern nicht nur Mehrwert, sondern auch Hilfestellung bei ihren Problemen.