With one Connecticut physician calling it "the biggest thing since the Beatles," Viagra, Pfizer's popular pill for impotence, has burst onto the scene like few others. Its popularity seems to have caught insurers off guard as they scramble to develop a yardstick for coverage.
According to IMS America, which tracks pharmaceutical trends, physicians were writing close to 300,000 Viagra prescriptions a week in mid-May.
The phenomenon has forced health plans to deal with such questions as, "How much sex is enough?" No clear consensus about how many pills to cover has emerged. The old standbys of covering 30- or 90-day supplies aren't easily calculated for drugs that are taken as desired.
Though dozens of plans announced they will pay for the drug, levels of coverage differ. Some cover six pills a month; some, eight. Wellpoint says it will pay for Viagra only with a physician's statement that a patient suffers from erectile dysfunction. Cigna says its coverage applies only to men with preexisting, documented diagnoses of impotence who have been treated by other means.
That could keep more than a few closet doors shut. Viagra has not only run away with the market for sexual disorder treatments–only 5 percent of such prescriptions are for any other product–but it has expanded it, too. The market has grown more than 500 percent since Viagra's early April debut.
Still, many insurers seem to be sitting on the sidelines while the other guy figures an appropriate coverage level. IMS estimates that 53 percent of Viagra prescriptions are paid by cash.
Three Groups Say They'll Coordinate Accreditations
Two of the nation's top accrediting bodies and the AMA are cooperating on a plan to coordinate performance measurements. The hope is that the effort will reduce overlap and the expense of data collection and reporting.
The AMA, National Committee for Quality Assurance and Joint Commission on Accreditation of Healthcare Organizations have established the Performance Measurement Coordinating Council. PMCC will identify measures commonly used to assess providers, facilities and health plans alike. Such measures are likely to include customer satisfaction and rates of immunizations, mammography screenings and utilization for certain procedures.
PMCC says universal measures and standardized performance criteria will save money and time for all involved.
Aetna Extends Olive Branch To Texas Doctors
In a rare admission, the president and chief executive officer of Aetna U.S. Healthcare says that when it came to contract negotiations, the insurer played too much hardball with physicians in Texas. The company's contracting tactics fueled a physician backlash that led several groups in the state to walk away from the HMO when their contracts expired.
"We could have handled it better," Aetna's Richard Huber told the Dallas Morning News. Huber added that the company would find ways to communicate better with its physicians.
The admission softens Aetna's earlier stance. After the AMA sent the insurer a letter accusing it of offering physicians take-it-or-leave-it contracts, the company issued a terse denial, saying that "No one is forced to sign."
Since then, Aetna averted a break with Methodist Hospitals of Dallas by raising physician payment rates, and avoided a revolt by Baylor University Medical Center physicians by reducing proposed fee cuts.
Sachs Names Health Plans To 'Honor Roll'
There are many ways to rank health plans. The Sachs Group, which thinks loyalty and satisfaction with member services tell a lot about a health plan, issued its third annual HMO Honor Roll, singling out plans for these attributes.
Sachs surveyed 97,000 consumers in 30 markets. Consumer loyalty, Sachs says, is important to a health plan's long- term viability. Sachs found that member services had the greatest influence on loyalty. Network access and medical management had less effect. The office-visit experience had no bearing on loyalty to an HMO.
For health plans, the findings are good news, because member services–claims handling, benefit explanation and so on –are areas HMOs can control. It also means members distinguish between loyalty to health plans and loyalty to physicians.
Those making the honor roll were tops in their markets in subscriber loyalty and satisfaction with member services.
Sachs Group's third annual HMO Honor Roll

Market
Plan name

Boston

Harvard Pilgrim Health Care

Cincinnati

ChoiceCare Health Plans

Denver

Kaiser Permanente-Colorado

Los Angeles

Kaiser Permanente-California

Miami

Blue Cross Blue Shield of Florida
Prudential HealthCare-South Florida

New York

Physicians Health Services

Portland

Kaiser Permanente-Northwest

Sacramento

Kaiser Permanente-California

San Diego

Kaiser Permanente-California

San Francisco

Kaiser Permanente-California

Tampa

Cigna HealthCare of Florida

Washington

Kaiser Permanente-Mid-Atlantic
Prudential HealthCare-Mid-Atlantic

SOURCE: SACHS GROUP, EVANSTON, ILL., 1998
Blue Days For Blues In Pennsylvania
Two Blue Cross plans in Pennsylvania are regrouping after separate legal actions.
In Philadelphia, Independence Blue Cross has been ordered to stop a contracting practice that competitors said gave it an unfair advantage, and that hospitals complained hurt their bottom lines. The state insurance department told Independence it could no longer write "prudent buyer" clauses into hospital contracts. The clauses mandate that if a hospital signs a contract with another payer for rates that are lower than those negotiated with Independence, the hospital must offer that lower rate to Independence as well.
The state's action grew out of a lawsuit by QualMed, a Foundation Health Systems subsidiary that for years has tried to loosen the hold that Independence Blue Cross and Aetna U.S. Healthcare have had on the Philadelphia market. Together, the two companies account for more than 80 percent of the area's health insurance enrollees.
Meanwhile, the Health and Human Services inspector general has fined Blue Cross of Northeastern Pennsylvania $250,000 for failing to provide Medicare benefits to 5,000 subscribers. The insurer admitted the error but characterized it as a misunderstanding.
The company signed up new enrollees based on promises of specific vision care, dental and pharmacy benefits, but waited for written approval from the Health Care Financing Administration to deliver the benefits. HCFA assumed the benefit plan was already in place. In addition to the fine, Blue Cross of Northeastern Pennsylvania has paid more than $200,000 to subscribers to compensate for unpaid claims.
Would You Believe A Premium Hike Of 30 Percent?
Barring a sudden economic downturn or a major international crisis, managed care reform legislation is likely to dominate Congress in the precious few weeks between summer recess and Election Day.
The American Association of Health Plans has joined the fray, warning of extreme economic consequences if four major aspects of reform legislation become law. AAHP released a Barents Group/KPMG Peat Marwick study that analyzed not specific bills, but provisions–some or all of which are part of each of the major reform proposals in Washington. The report suggests that if you think this year's relatively small premium increases were cause for concern, you haven't seen anything yet.
The study found premiums would rise between:
2.7 and 8.6 percent if health plans are exposed to greater malpractice liability
2.2 and 6.9 percent if utilization review is deemed to be a medical decision
4.1 and 6.1 percent if plans are prohibited from determining medical necessity
6.6 and 8.6 percent if plans are required to allow any willing provider–"willingness" means the provider agrees to go along with the rules of the health plan–to give care
When all of these factors are taken together into a worst-case scenario, the result could be a premium hike of more than 30 percent. Barents derived its estimates from Congressional Budget Office projections.
Headlines On Deadline…
Are investors bullish on managed care again? HMO stocks made a stunning comeback in the first quarter of the year. The holding companies of four of the nation's 10 largest for-profit HMOs have recently traded near two-year highs, bouncing back from 1997 sell-offs. Winners: United HealthCare, Sierra Health Services, Humana and United Wisconsin Services. Meanwhile, another one of the big 10, Oxford Health Plans, didn't gain many investors' confidence after reporting a first-quarter loss of $45 million…. More than a thousand pharmacies in New York and New Jersey are expected to take part in a class-action lawsuit against Aetna U.S. Healthcare over money they say they are owed under a capitation program the company ran until 1996. Aetna says it owes the pharmacists nothing and has asked a judge to dismiss the suit…. Blue Cross Blue Shield plans from more than 35 states have jointly sued the tobacco industry to recoup expenses of treating smoking-related illnesses. The Blues may seek up to $10 billion for each year they spent money covering such treatments…. Eighteen percent of Medicare recipients in 1996 were asked about their health status before enrolling in HMOs–a violation of Medicare rules–according to an inspector general's report released by the Department of Health and Human Services. This is way down from the 1993 level of 43 percent, but HHS says it is "still a concern."
–Michael D. Dalzell
---
Why people select health plans
For all we hear about what HMOs do and don't cover, a recent survey suggests that when given a choice, people select HMOs less often for what they might or might not cover than they do for more tangible concerns: pocketbook and personal physician. CareData Reports asked HMO members about major factors influencing their choices of HMOs and found that coverage ranked well behind cost and whether a member's physician was already in the plan.
SOURCE: NOVARTIS 1997 REPORT ON MEMBER SATISFACTION WITHIN MANAGED CARE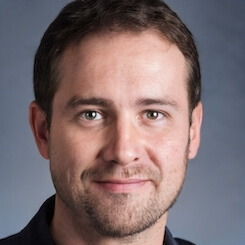 Paul Lendner ist ein praktizierender Experte im Bereich Gesundheit, Medizin und Fitness. Er schreibt bereits seit über 5 Jahren für das Managed Care Mag. Mit seinen Artikeln, die einen einzigartigen Expertenstatus nachweißen, liefert er unseren Lesern nicht nur Mehrwert, sondern auch Hilfestellung bei ihren Problemen.