The prognosis for "HealthMarts" is not all that good. The latest attempt by Republicans to come up with an alternative to President Clinton's Patient Bill of Rights (which is itself treading water) is meeting stiff opposition from consumer organizations — and it's still only in the drafting stage.
Think of HealthMarts as supermarkets for health plans. Employers would fund them and send their workers to them to shop for coverage rather than provide it directly, with employees choosing from a smorgasbord of plans and benefits. "It's kind of like a private version of the Federal Employees Health Benefits Program," says a staffer on the House Republican working group.
Some Republicans are gung-ho about HealthMarts because they think businesses will wind up saving money by pooling large groups of consumers and shifting costs to individuals and families who use more health services. But the consumer's lobby — which includes 57 consumer, provider, labor, senior citizen and disability groups — released a letter urging representatives to oppose the proposal because, they say, it's antiworker.
Speaker Newt Gingrich is the key player in efforts by the House working group, but some Republicans are confused about Gingrich's stance on health care reform. According to one policy wonk on Capitol Hill, "Newt really does not want to change the system all that much and the working group is way too out-front trying to protect patients." Look for legislation that will combine a watered-down HealthMarts plan and patient protections already put forth by Georgia Republican Charles Norwood in his fading Patient Access to Responsible Care Act.
HHS Report: HCFA Is Not Keeping Up On Managed Care
The Health Care Financing Administration isn't keeping up to date with changes in the Medicare managed care industry, says a new report from the Office of the Inspector General in the Department of Health and Human Services. The fallout, according to the report, is that HCFA cannot assess the extent to which plans limit access to, and use of, services.
HCFA has "no formal mechanisms to keep up with plan activities between reviews, nor is it sufficiently flexible to respond to the changes in the marketplace or even to the characteristics of specific plans and the differences among them," the OIG report said. HCFA now performs a standardized, formal on-site review of health plans every two years.
The report concludes that HCFA doesn't receive enough data from managed care plans in a constantly evolving market — especially when compared to fee-for-service operations. For example, OIG said, the agency receives beneficiary encounter and utilization data and provider profiles under fee-for-service medicine, but not under managed care.
OIG urged HCFA to "make better use of data as a key element for ongoing contact and oversight of plan activities." Furthermore, the report said, "the demands and challenges of the new Medicare+Choice program make steps such as these even more critical."
HHS To Provide Guidance About Emergency Care
The Office of the Inspector General will provide guidance to managed care organizations and hospitals about appropriate emergency treatment and screening. OIG is concerned about the extent to which managed care organizations fail to provide or authorize emergency treatment.
HHS is annoyed about reports that a growing number of hospitals are refusing to treat emergency patients arriving through — or just outside — their doors. In Chicago recently, a 15-year-old shooting victim was refused treatment even though he was yards from an emergency room. ER staffers were uncertain about hospital policies governing treatment of patients outside its doors. HCFA responded by reviewing the hospital's ER treatment policies and threatening to cancel its Medicare eligibility if policies providing for care on its grounds — inside or outside its walls — were not put in place, regardless of the procedures of patients' or the hospital's managed care plans.
Warning Prompts Physician Concern On PPM Payments
Practice management companies' physician compensation arrangements that are based on percentages of practice revenue or income may be illegal, according to the Office of the Inspector General.
In an advisory opinion, OIG said that such practices may amount to illegal kickbacks and may therefore result in criminal penalties, civil fines or possibly even exclusion from the Medicare program.
Department of Health and Human Services officials caution that the advisory opinion was just that — a ruling on one specific fact pattern involving practice management companies. But both the AMA and the burgeoning practice management industry are monitoring the situation closely.
The specific case involved a physician who paid a PPM operating costs and a percentage of net revenues and wanted marketing services in return. The OIG was concerned that the PPM could increase its own revenues through marketing specialist referrals.
The problem: Most PPMs and physicians already have some sort of marketing arrangement in place. It's unclear how HHS intends to draw the line. Officials are receiving many requests for clarification and considering how best to resolve it.
After Viagra Fuss, Women's Groups Say 'Help Us, Too'
Women's groups are lobbying Congress to require coverage of female prescription contraceptives now that more and more insurance companies say they are willing to pay for at least a few doses per month of the male impotence pill Viagra.
According to one group, it's unfair for insurers to help men have more and better sex, while not helping women avoid unwanted pregnancies. "Viagra, in all seriousness, means more sex. And more sex means more need for effective contraception," says Gloria Feldt, president of the Planned Parenthood Federation.
Republican Sen. Olympia Snowe of Maine introduced a bill last year to require health insurers that pay for prescription drugs to cover contraceptive drugs, devices and services, but the bill went nowhere. And despite heavy pressure from women's groups, chances for passage of similar legislation this year are dicey at best. Democrat Harry Reid of Nevada, a Senate sponsor, says lack of interest in the issue "shows me what happens when you have a male-dominated legislature. If this were a problem that affected men, this thing would have passed decades ago."
Take as Needed…
The Department of Health and Human Services has published regulations describing how health plans can become part of the Medicare+Choice program, giving managed care organizations the go-ahead to apply for Medicare+Choice certification. The regulations provide for an annual open enrollment period (see a related story on page 42), much like managed care plans provide to employers. The regulations extend President Clinton's Patient Bill of Rights to all Medicare enrollees and shorten the time frame for initial decisions on patient appeals from 60 to 14 days…. Managed Medicare enrollment is growing dramatically, says a Lewin Group study. Lewin's head count shows Medicare managed care enrollment more than doubled between December 1995 and December 1997…. More than 40 percent of physicians are either very or somewhat dissatisfied with Medicare HMOs they contract with, according to a new HHS report. Some physicians complained that Medicare HMOs restrict access to care, but overall, physicians felt that Medicare HMO enrollees receive good care…. Medical privacy legislation may be enacted after all. Legislators don't want to cede authority to HHS to promulgate regulations next August, the deadline for Congress to act. And the buzz is that health insurance associations wouldn't mind uniform national standards governing patient medical records.
---
Our most popular topics on Managedcaremag.com
---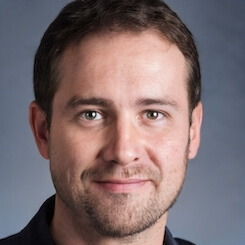 Paul Lendner ist ein praktizierender Experte im Bereich Gesundheit, Medizin und Fitness. Er schreibt bereits seit über 5 Jahren für das Managed Care Mag. Mit seinen Artikeln, die einen einzigartigen Expertenstatus nachweisen, liefert er unseren Lesern nicht nur Mehrwert, sondern auch Hilfestellung bei ihren Problemen.