A medical director's casual ruminations suggest that HMOs watch primary care doctors not out of malice, but with a true desire to help.
Managed care organizations measure physician performance against many criteria, most of which fall under the categories of customer service, medical outcomes and cost. Where do we get the data to take these measurements? From physicians. Information about access is one barometer. Pharmacy and clinical lab usage data also help create a profile.
At United HealthCare, we have a concept called shared intelligence. Every time a physician files a claim, he tells us how he treated a patient. He tells us what procedure and/or lab he used. He tells us how many visits it took. Thanks to advances in information technology, these data are gathered in ways that make it easier for us to process. The numbers point to one fact: Establishing a good relationship with patients is the key to successful managed care.
Access
HMOs want long-term relationships with patients. These days, employers switch plans every two or three years, and dissatisfied patients vote with their feet. So maintaining membership is an obvious goal. Providing access is a major element of this. One popular way to do so is with 24-hour nurse hot lines. That nurses are being pushed out of hospitals and into managed care is an advantage, because nurses possess a personal touch that they can offer while talking with patients. Nurse hot lines can make or break HMOs, so they are watched closely.
Playing the role of the phantom shopper is one of the things that my company likes to do. We'll call a provider's office, pretending to be a member, and talk to someone on the doctor's staff. We find out an awful lot this way. For instance, we do an access survey, where we say, "My kid is sick. Every time I move his neck, it is kind of rigid, and he's had a temperature of 103 degrees. Can I bring him in today?" You'd be surprised by the answers we get.
What are we looking for? We want to know: Do practitioners get back to patients within required time frames? We look at after-hours care. Sometimes we call and nobody answers the phone. Sometimes we get a recording that says, "If you are sick, go to the emergency room." That's not good managed care. The responses we like are the ones that refer patients to after-hours clinics or connect them to a doctor or nurse. It's necessary to dedicate the manpower to make these systems work.
We do follow-up calls. This is a very important source of data because people are ten times more likely to point out what's wrong than what's right. We track complaints. We get feedback from our customer service or sales representatives — the workers who hear from patients as well as employers.
Pharmacy
Looking at pharmacy data is an excellent way for HMOs to gauge how well physicians are doing.
These days, the "friendly pharmacist" isn't so friendly. He's filling prescriptions left and right while the company he works for is cutting personnel. He's trying to arbitrate formulary disputes on his computer and he's running into roadblock after roadblock.
There's a lot at stake here. The first thing that patients who have not been in managed care before like about pharmacy is the $5 or $10 copayment. But that happiness sours rapidly if the pharmacist can't process the prescription and he tells the customer it didn't go through because the HMO made a mistake.
And if physicians and HMOs don't have the pharmacist on their sides, they can end up losing customers because he is going to tell those customers that the HMOs' pharmacy benefits managers are incompetent.
Physicians can be hit with 15, 20, even 30 of those little pocket formularies. It is not possible to handle them all, but doctors are evaluated on how well they do just that. Do they write for generics? Do they use preferred medications? We know what a hassle it is to call the pharmacy benefits manager to get a drug with a proven therapeutic advantage into the formulary. This is an exciting time when we're seeing new classes of medications come along — protease inhibitors is one — that need to get into the formularies more rapidly.
Clinical lab usage
Laboratory data are also performance yardsticks. United HealthCare sites send their lab work to a single contractor for evaluation. This gives our site directors access to a common database. At United, we spend a great deal of money, for example, to take a problem — say cardiovascular disease — and see how much we spend on it. We can determine how much is spent on each procedure, such as mitral valve replacement. We can drill down from the $8 million we spend on cardiovascular disease to what is spent in each physician's office.
HMOs are willing to share data with practitioners. Physicians should know what their patient population looks like, so they know what to concentrate on. If the physician does a good job, the HMO does a good job — a win-win situation. With information about such things as who in your town is most expert in treatment of diabetes or cardiovascular disease, the HMO can help doctors achieve better outcomes. You can't manage what you can't measure.
Quality in the HMO is based on the development of tools, with the focus now on prevention. HMOs would like to have faith that all health care providers are doing the same things in preventive health care. They are looking to see if physicians are offering patient education. Call it disease management or demand management, it includes such things as sending self-care books to patients or talking to them over the phone. It's an educational effort geared to help patients take better care of themselves.
This is a real opportunity to use our data and see how our population is doing and answer such questions as, "Do we have a lot of diabetics?"
Twenty years ago, nobody looked at physicians' charts, nobody had any idea how patients were being handled. Physicians did it the way they were taught: "This is the way we do it, son." Nobody asked, "But is this the right way to do it?" Now we have the data. We take those data, we use different tools to massage them, and then we send those data back to the practitioners.
United HealthCare is using performance profiling based on the physician's individual compliance with national standards of practice involving use of certain medications, lab tests and treatment modalities in identifying and treating identified disease states. We want the practitioner to know how he's doing.
Yes, HMOs profile physicians. We know how much money they spend, we know how much we pay them. But the reason we do it is not so we can find physicians and throw them out of the system. The reason we do it is because if someone is treating a disease and someone else down the street is treating the same disease for 50 percent less and both get the same outcomes, then we need to get the two physicians together and talk a bit.
We should all be doing the same things if it means that we are doing the best things. That is part of the reason we developed the clinical practice guidelines. Cookbook medicine? My reply is three great chefs can follow the same cookbook and come up with three entirely different, and very delicious, creations.
---
Our most popular topics on Managedcaremag.com
---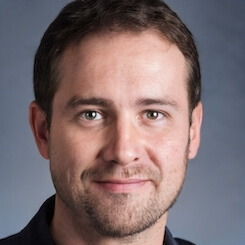 Paul Lendner ist ein praktizierender Experte im Bereich Gesundheit, Medizin und Fitness. Er schreibt bereits seit über 5 Jahren für das Managed Care Mag. Mit seinen Artikeln, die einen einzigartigen Expertenstatus nachweisen, liefert er unseren Lesern nicht nur Mehrwert, sondern auch Hilfestellung bei ihren Problemen.