Physicians of all ages and specialties are returning to universities across the country to learn how to maneuver in the world of managed care.
Rosemary Cunningham, M.D., M.B.A., wears more hats than the late Bella Abzug used to. She is president of C-M Medical Associates and medical director of Occupational Medical Associates in Harbor City, Calif. She is also medical director for the emergency department and former chief of staff of Bay Harbor Hospital. "I had participated in the formation of independent practice associations and had been involved in a major merger," she recalls. "But I was always conscious of the fact that as a physician, I had never had any formal training on the business side."
One day, she saw an advertisement in the Wall Street Journal for the Health Care Executive M.B.A. program at the Graduate School of Management at the University of California at Irvine (UCI). "It was perfect," Cunningham says. "It met only on weekends. I was still practicing and couldn't attend school during normal hours."
Every four weeks, for two years, she attended intensive weekend sessions beginning at 5 p.m. Thursday and continuing until noon Sunday. "They even had mealtimes programmed," she says. Between classes, students were assigned a lot of reading and group projects to be E-mailed to teachers. Students who lived or worked near the campus attended sessions conducted by teaching assistants. Out-of-state participants sent questions. Sessions were videotaped and distributed. Twenty hours of homework a week was not unusual.
According to Professor Paul J. Feldstein, Ph.D., all of the students are extremely well-motivated. That may be an understatement when one considers the two-year course's $59,000 price tag (which includes lodging, meals, and a portable computer loaded with necessary software). Cunningham paid the freight out of her own pocket. A husband-and-wife team also attended. "No, we didn't give them a group discount," Feldstein jokes.
At UCI, about two thirds of the participants are physicians and the remaining third work in other areas of health care. At first, the intention was to market the program only in the West, but it gained national attention and now draws from across the country. Competition for the approximately 60 slots is fierce. Everyone is interviewed and many end up on a waiting list, Feldstein says.
Aspirations
"Physicians come for a number of reasons," explains Ann C. Lightbody, M.Ed., assistant dean of admissions and marketing. "Some want more tools. In Southern California, in particular, where managed care has a greater hold than in most of the rest of the country, some doctors feel like contract workers. They have aspirations beyond solo practice. They want to work smarter, and by that I mean negotiate better. Some have signed contracts with managed care companies that have ended in bankruptcy."
Feldstein agrees: "The physicians are more aware of taking control. We teach them more than how to manage a practice. We teach them why things are the way they are."
Certainly, the lessons took for William E. Berger, M.D., M.B.A., vice president and chief medical officer of Health Research Network, a year-old start-up company that conducts studies in managed care organizations for pharmaceutical companies. "Pharmaceutical companies need to get more involved with managed care," he says. "Managed care got a foothold here in Southern California in the early 1990s, and the basic issues we faced were business issues — cost, negotiating, keeping track of expenditures. In the old days, we saw as many patients as we could and if we had money left at the end of the month, we were doing well. Those days are gone. For me to negotiate a contract was like sending an M.B.A. into the operating room to perform surgery."
The UCI degree gave him a competitive advantage, Berger says. "I went to the orientation the same night I saw the ad in the newspaper. It was all doctors. Everyone had tough schedules."
Time management is a central issue for physicians taking business courses. It's a crunch, but they manage either by picking a program with hours that coincide with their schedules or by making room in their appointment books. Like much else, they get out of it what they put into it.
For Berger, segments on entrepreneurship were particularly significant. "We learned to put together a business plan. We learned the difference between an idea and an opportunity. We learned how to project costs, market services and raise capital. We also learned about the need for information technology.
"When I was approached by the Health Research Network, the director also had an M.B.A. We spoke the same language," Berger adds. "I believe my M.B.A. secured that position for me."
UCI students take a core set of marketing, accounting, economics and organizational behavior courses that are 75 percent case-study oriented, according to Lightbody. About 30 to 50 percent of cases incorporate health care themes.
Preparing physicians
In 1997, the University of Texas at Dallas School of Management and the University of Texas Southwestern Medical School formed the Alliance for Medical Management Education. "This is my passion in life," exclaims John F. McCracken, Ph.D., executive director of the alliance. The alliance's goal is to prepare physicians to assume a more effective role in the management of medicine, so that power will shift to them from the plans. "In North Texas," he says, "the plans and hospitals consolidated, but the physicians remained fragmented."
The average age of the participants in the alliance's two-year program, which admits only physicians, is 48. Ninety-seven percent are board certified, and most have senior management responsibilities, McCracken adds. About a third hold an advanced degree in addition to M.D., and about a third of the 42 students in the first class hold university appointments. Alliance awards an M.S. in medical management.
The course is given in six week-long modules, with a module given about every two and a half months. Students work long days during course week, often till 10 p.m. or later. An additional advanced program consists of two 10-day modules and six hours of supervised practicum. The six core modules cost $3,000 each; the entire master's program costs $36,000. All include room and board. "The students throw themselves into it," he says. "Doctors are sponges for knowledge."
McCracken thinks it is in health plans' interest to pay to develop physician leaders. Although most of the scholarship money in his program is provided by pharmaceutical companies and awarded by the University of Texas, he encourages health plans to provide money, too.
Truman D. Plainer, M.D., medical director of the Southwestern Eye Center in Mesa, Ariz., just completed the first module, "Leadership and Organizational Behavior in Medicine." "The next one will be on accounting and finance," he says. "It's a real enhancement to your job. The professors are not necessarily medically oriented, so they are open to input from the class. Very stimulating."
Plainer also points out that the cases studied are not based on health care business, but on general business principles. "Some people complained about this," he comments, "but I thought it was an advantage. We didn't get all caught up in our biases."
McCracken agrees. "Say you brought up compensation and how it should be determined," he says. "If you raised that in the context of paying physicians, a whole set of biases would come to the fore. But if you brought it up in relation to a factory, the elements of how compensation should be determined could be discussed without bias. Then the model could be applied to medicine. Our objective is not to pass on a body of knowledge, but to develop key skills." Business school and medical school faculty share the platform at all times during the grueling week-long modules.
John H. Mattox, M.D., chairman of obstetrics and gynecology at Good Samaritan Regional Medical Center in Phoenix, likes the modular design of the alliance courses. "You don't necessarily have to take them all," he says, although he intends to and is striving for a certificate.
Of particular interest to him so far was the information on organizational behavior and how to create a certain culture within an office or organization. "It looked at the experience of a graphic design firm," he says. "You have to look at your mission, at your vision. What issues do you have to address? Inherently, pursuing these issues creates conflict. It's inevitable. But we learned how to recognize that conflict exists, and how to address it when it does get in the way."
'Granddaddy' of the programs
Started in 1991, the physician M.B.A. program at the University of South Florida in Tampa is dubbed "the granddaddy" by McCracken. It has graduated more than 200 physician-M.B.A.s so far.
"Several doctors had taken the executive M.B.A. program and found it incredibly helpful," Program Director Susan M. Stevens remembers. She consulted with those physician-M.B.A.s, who indicated that it had been difficult for them to take a program that met once a week or even every other week. So USF created a program that meets for two full weeks, with two to three months off before the next meeting. It takes 21 months to complete six two-week, full-day courses. The cost is $30,985 for Florida residents and $46,985 for out-of-state students.
"This is a true, accredited M.B.A.," Stevens says. Physicians take a core program of financial management, accounting, taxation, health policy analysis and other courses.
"Doctors have a choice of becoming market-knowledgeable or of continually bucking the system," she says. "We are seeing a metamorphosis."
The program emphasizes teamwork. As did other program directors, Stevens mentions that medicine has tended to be characterized by autonomy, although it is becoming less so. "Many of our projects are done in teams," she stresses. "We have multispecialty study groups. These doctors bond. It is an intense two weeks of instruction."
Something interesting is also taking place at the University of Hartford. A 21-month course costing $28,000 (including portable computers, meals and books), the Executive Master of Business Administration for Health Care Professionals at the university's Barney School of Business and Public Administration is open not only to physicians, but to dentists, nurses, physical and occupational therapists, lab managers, hospital administrators, pharmaceutical and insurance executives and consultants.
Classes meet alternate weekends from 1 p.m. Friday to 5 p.m. Saturday. In July and August, students pursue independent study. Some offerings: Quantitative decision-making, marketing management, social and ethical responsibility, operations management, legal issues in health care, health care economics and finance.
Corine Norgaard is dean of the Barney School. "We attract a combination of people," she says. "We have five physicians, three nurses, a dentist, a clinical psychologist, people from HMOs. Taking this course ultimately would help a physician to more intelligently argue the cost side on behalf of patients. Say a health plan said a person should leave the hospital in two days. A physician might be able to show why it would be cost-effective to keep the patient for four days."
Short of an M.B.A.
Studying business needn't be an all-or-nothing proposition. Through its for-profit subsidiary, AMA Solutions, the American Medical Association has consultants offer a range of one-day and half-day programs on managed care topics to local medical societies. "Direct Contracting," "Managed Care and Capitation," "Physician-owned Practice Management Companies" and "Starting to Practice Smart" are some titles.
Another popular option is AMA Solutions's four-day "Physician Entrepreneurship Program," which attracts 20 to 40 people and costs $2,495 for AMA members, $2,795 for nonmembers. Describing the program as "almost a mini-M.B.A.," AMA Solutions's product manager Craig Samuels notes that it tends to enroll two types of physicians: those who have invented a device and want to market it, and those undertaking a leadership position such as medical director of an independent practice association.
Speaking of local medical societies, Terri Couch, director of the Texas Medical Association's Physicians Services Organization, is busy responding to physician requests for managed care education. "They want to know how to develop provider networks and business plans; how to sell or close a practice or evaluate a contract," she says. The TMA provides a number of home-study courses and publications, including a self-paced course titled "Law of Managed Care."
Studying managed care needn't be all business, however. There are programs that stress clinical systems, such as the Managed Care College of the Henry Ford Health System in Detroit. "The Managed Care College is not a real college," John J. Wisniewski, M.D., is quick to point out. "It's an internal program that focuses on professional development for our employees — physicians, nurses, pharmacists. It is totally hands-on and is tailored to meet the needs of our own organization.
"Everything is presented within a local context," Wisniewski continues. "For example: how we manage congestive heart failure here at Ford. Each year, there is a core curriculum and a number of elective seminars and workshops. We look at things like outcomes, basic finance and accounting, customer service, quality improvement — that sort of thing. Those enrolled can come to one or all."
Ford professionals apply as interdisciplinary teams. In the ten months that follow, they select a population of patients they are already caring for and walk though a series of exercises. "We ask the participants to develop a list of best practices, based on national guidelines and what is truly excellent," Wisniewski says. "Then they look at their own charts and data and see what they find. They may say, 'We thought all diabetic patients should have yearly eye exams, yet only 60 percent of our patients do. We can do better.'"
Once a project is perfected, what is learned may be applied throughout the Ford system. "We ask them to focus on their own patients, on easy, small, doable solutions." Some other examples include a project to track urinary infections caused by in-dwelling catheters. "They found the medications were not being distributed at the optimum intervals and ordered that all patients have cranberry juice on their trays," Wisniewski says. "These are not big, grandiose programs."
When W.C. Williams III, M.D., founder of the American College of Managed Care Medicine in Richmond, Va., was involved with a Prudential group-model HMO, he thought physicians should be more proactive about their business dealings. Yet he found what he calls a "disparity of knowledge" of managed care among physicians, which led him to start the ACMCM two years ago.
ACMCM offers two levels of "Succeeding in Managed Care" around the country in two eight-hour sessions. Medical directors of managed care plans in each geographical area are tapped to teach the courses, which cost $395 for members of the National Association of Managed Care Physicians and $595 for nonmembers. An exam leading to a Certification in Managed Care Medicine costs $495. Two hundred physicians sat for the four-hour exam in May. Those who pass may add C.M.C.M. to their signatures.
Fruits of their labors
Besides that, what can a doctor expect to reap from these often rigorous and long programs? Berger got a job. UCI grad Cunningham says her experience has helped her sit on fewer, rather than more, committees. "I have learned to be very careful with my time," she says. She also started her occupational health program, which is expanding, and has been approached for consulting work as a result of the program. "Even though I graduated, I still have to create my own opportunities," she says.
He is just beginning the University of Texas course, but Plainer already sees it as "an enhancement. I will be learning to do things a little better," he says.
Mattox says the UT course will give him more skills to help him do what he does as a department chairman. "Networking is a huge issue," he says. "I am working with people already in managed care as well as with people like me in academic medicine. It's a diverse group."
"People come in with different expectations than they leave with," points out UCI's Feldstein. "Many leave wanting to become entrepreneurs. Toward that end, they make tremendous friendships and often meet with each other outside the program."
His colleague, Ann Lightbody, would agree. "Many people were angry when they came into the program," she says. "They wanted to fight back against managed care. They simply weren't the same people when they graduated. They understood the vocabulary of managed care, they had worked in groups, they could use a computer. At the end of two years, the anger was gone and they were seeing the possibilities."
Cunningham returns to the common denominator of learning the ins and outs of managed care. "It's very easy to work within the system," she says. "But everyone has to speak a common language."
---
Where to enroll
Here are some universities that offer postgraduate business programs for physicians. This list is not intended to be inclusive.
Kennesaw State University. M.B.A. Start class in Atlanta in August and attend two weekends a month (all day Saturday and half-day Sunday) for 18 months. $25,500. (770) 423-6087.
Tulane University, in conjunction with the American College of Physician Executives. Potentially a master's of medical management degree. Physicians take one course at a time, at their own pace, for up to seven years, from the ACPE at locations around the country in four-and-a-half-day, two-day or other blocks. Some courses are required; others are elective. At the end of the course work, a one-day capstone session is given at either Tulane University in New Orleans or Carnegie Mellon University in Pittsburgh. This graduate work can then be presented to either school for entry into the master's program, which involves three more one-week sessions, leading to the medical management degree. For the course work, the cost is approximately $13,000, with an additional $13,000 or so required to obtain the master's degree. (800) 562-8088.
University of California at Irvine. M.B.A. Thursday evening through Sunday, every four weeks for two years. $59,000. (949) 824-5374.
University of Hartford, M.B.A. Alternate weekends, Friday afternoon and Saturday, for two years. $28,000. (860) 768-4243.
University of Houston at Clearlake. M.B.A. Attend every other weekend for two years. $25,000 for Texas residents, $31,555 for nonresidents. (281) 283-3119.
University of Kentucky at Louisville. M.B.A. Courses meet 5:30 p.m. to 8:15 p.m. Two years. About $8,000 for residents of Kentucky, $24,000 for nonresidents. (502) 852-7439.
University of South Florida. M.B.A. Six two-week residential sessions over two years. $30,985 for Florida residents, $46,985 for nonresidents. (813) 974-2615.
University of Texas, Alliance for Medical Management Education. M.B.A. Six one-week modules, with advanced program of two one-day modules, plus six hours of supervised practicum. $3,000 a module, $18,000 total for the first half, about the same for the second. CME credit. (972) 883-6202.
University of Wisconsin at Madison. M.S. in administrative medicine. Four week-long and two two-week-long campus visits over two years. $33,000. (608) 263-4889.
---
Our most popular topics on Managedcaremag.com
---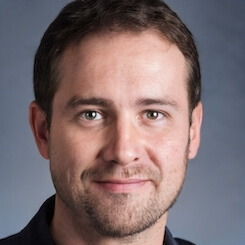 Paul Lendner ist ein praktizierender Experte im Bereich Gesundheit, Medizin und Fitness. Er schreibt bereits seit über 5 Jahren für das Managed Care Mag. Mit seinen Artikeln, die einen einzigartigen Expertenstatus nachweisen, liefert er unseren Lesern nicht nur Mehrwert, sondern auch Hilfestellung bei ihren Problemen.