Contracting with large corporate laboratories to save money may be a winning health plan tactic in the cost-efficiency battle, but could be a losing strategy for quality and, ultimately, membership retention. To use Hollywood's metaphor du jour: The bugs are traveling too far.
Using distant labs that do mass testing can have unwelcome consequences that plans must weigh against these labs' low rates.
"In Texas, as in all other states, laws require the names of people diagnosed with sexually transmitted diseases be reported to the health department," says Alice S. Weissfeld, Ph.D., chairwoman of the American Society for Microbiology's (ASM) professional affairs committee. "That law exists so that a person's partners can be notified. But to cut costs, some Texas health plans ship specimens to labs as far away as North Carolina, which are not subject to Lone Star jurisdiction."
Nationwide problem
The ping-ponging of lab specimens is actually a nationwide situation, according to Weissfeld. To confuse things even more, there are health conditions that may be reported in one state, but not in another, as Weissfeld points out.
"Consequently, public health officials in Houston have seen reports of sexually transmitted diseases plunge in recent years" because the distant labs were not reporting to Texas health authorities, she says. "I think most large HMOs in the nation are shipping patient specimens out of their home state."
Anything that has an effect on public health invites government action. In the late '80s, California inspectors descended unannounced upon one hapless lab that performed about 700,000 pap tests annually and was found to have an error rate of about 20 percent. It was promptly shuttered.
The lack of control HMOs have over labs they contract with has long been seen as a problem by Kaiser Permanente — one the plan has managed to bypass. That not-for-profit HMO has eleven medical centers in Southern California that are served by a regional lab system with about 30 vans that travel around the clock, delivering patient specimens and returning results.
When it comes to lab work, Kaiser thinks closer is better.
"Because we have owned, operated and carefully controlled our own lab system since the mid-1950s, those state inspectors found Kaiser's error rate to be one tenth of one percent in our cytology lab," says Ron Edwards, manager of chemistry services at the Kaiser Permanente Regional Lab in Southern California.
It is unfortunate that Kaiser's system has not been adopted by most HMOs, contends Jon Counts, Ph.D., director of Washington's Public Health Lab in Seattle. "In a drive for efficiency, large commercial labs have bought out small clinical labs or hospital labs. That means a lot of lab work might be sent across the country and some physicians will have to wait longer for results.
"A long turnaround time for conditions like TB can really adversely affect patient care as well as public health," Counts continues. "We have only anecdotal information so far about others being infected while TB tests were out. But I do know of some delayed diagnoses that may have had a negative impact on patients. Infected patients need to be diagnosed and treated quickly."
Adds Judy Daly, Ph.D., professor of pathology at the University of Utah and director of the microbiology lab at Primary Children's Medical Center in Salt Lake City: "The transport of patient samples and specimen integrity is indeed an issue today in clinical microbiology. The sooner we work with a specimen, the better chance we have of getting a good result if we must eventually do a culture."
In this case, integrity may have two meanings.
"Certain things should not take a plane," says Roberta Carey, Ph.D., director of the clinical microbiology lab at Loyola University Medical Center. "Sure, shipping cultures across state lines to mass-production labs can be cheaper. But losing time in transit is not always the best thing for some specimens. You can't ship a viral specimen across state lines, for instance. And TB specimens should be read within 24 hours of collection, according to mandates issued by the College of American Pathology."
But traveling microbes may not be the only effect managed care has had on labs.
When the ASM held its annual meeting last September, members voiced concerns about staffing cutbacks, increased workloads for those who survived downsizing and added cost-accounting demands on lab managers.
But the big question for patients and health plan managers: Is the health care industry missing diagnoses because of lab cutbacks?
"Clinical microbiologists at all levels are telling each other stories about things we think are adversely affecting patient care," says Weissfeld.
Closer look
Those stories led the ASM to hire the Fairfax, Va.-based Lewin Group to study exactly how managed care has affected clinical microbiology and its practitioners.
The Lewin researchers queried 351 lab directors and administrators in hospitals, HMOs, reference labs, academic medical centers and public health and independent labs. It's the first look ever at the effects of managed care on clinical microbiology, according to ASM officials.
"We think widespread staff reductions may compromise the traditionally high level of clinical microbiology testing," says Weissfeld. "Currently, we see too many penny-wise, pound-foolish decisions. Too often, health plan managers fixate on the cost of a ten-dollar test when that same test might help a patient leave the hospital three days earlier. I just can't emphasize enough that managed care administrators need to look at the overall picture."
Adds Counts: "In some places, the fewer the lab tests, the higher the plan's profit margin. But, at the same time, many of these ailments are essentially lab-diagnosed diseases."
Additionally, because of cost-containment pressures, the downsizing forced by managed care focuses on some of the most experienced — but highly paid — lab workers. "Even more distressing than widespread downsizing is having lesser-trained staff," says Weissfeld. "Many labs have gone from using all B.A.-degreed employees with professional certifications to A.A. holders who may not have a certification and, in some cases, high school grads. Most lab automation is actually semiautomation that requires a savvy microbiologist to properly interpret results. In too many cases, lab technologists just take the first answer a machine spits out; they do not know how to check other factors. It may be faster and cheaper, but I don't think it is as good."
Next on ASM's agenda: outcomes studies to back up the Lewin survey and, if they do, sway HMO medical directors. "We want to show health plan managers how doing excellent microbiology can save money as well as improve patient care in the long run," says Weissfeld.
But to be effective, a lobbying effort to improve labs will also have to sway employers and primary care physicians.
Not an easy task
Carey sits on the Laboratory Healthcare Partnerships coalition, which represents professional laboratory societies and health care industry members. The idea is to boost the importance, voice and image of clinical labs and to find out how lab practices and services actually help influence members' decisions about which HMOs to choose.
When the coalition formed a focus group of employers and asked about the importance of a health plan's lab, the employers responded that they thought the plan's physicians served as watchdogs over lab practices.
Thus, the next focus group was HMO physicians in Boston and Minneapolis. But those doctors mostly groused about important tests they could no longer order. In many situations, the health plan prevented the physician from spending pennies to safeguard against ailments that could later rack up hundreds of thousands of dollars in hospital treatment.
"Unfortunately, when employers are considering health plans, laboratory services are pretty far down on the list," says Carey. "The only consideration is dollars, dollars, dollars — and how much the lab consumes."
---
Our most popular topics on Managedcaremag.com
---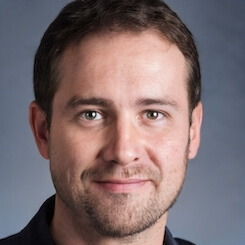 Paul Lendner ist ein praktizierender Experte im Bereich Gesundheit, Medizin und Fitness. Er schreibt bereits seit über 5 Jahren für das Managed Care Mag. Mit seinen Artikeln, die einen einzigartigen Expertenstatus nachweisen, liefert er unseren Lesern nicht nur Mehrwert, sondern auch Hilfestellung bei ihren Problemen.