Let's make it clear at the outset. This isn't another lecture about clinical practice guidelines. It's not another article pondering the ever-perplexing question, "Why do so many physicians — who are grounded in science — often rely on outdated ways of treating certain common illnesses, rather than follow protocols that have been developed by leading medical societies and demonstrated to be effective?"
Nor is this more bedtime reading about HEDIS — the National Committee for Quality Assurance's yardstick for measuring HMOs' quality of care — about which many practicing physicians will admit they are less familiar than, say, the workings of an electron tube.
Call it brilliant, or an intrusion on physicians' professional autonomy, or another sign of the millennium, but established guidelines and HEDIS will converge in a big way next year. Six new "HEDIS 2000" measures — most of which focus on care for patients with chronic illnesses — are rooted in protocols developed by some of the world's most highly respected medical organizations. Which means that very soon, some health plans may increase pressure on physicians to follow guidelines; more than ever, the plan's HEDIS scores will depend on it.
Chorus of experts
When NCQA released HEDIS 3.0 in 1996, the knock against it was that while HEDIS was a fine tool for judging an HMO's preventive services — prenatal care, mammography rates, and the like — it didn't say much about how the plan cared for members when they were sick. Sensitive to this, NCQA assembled panels of experts to help it develop and test new measures that would eventually plug this gap.
"The panels brought experts to our work," says Cary Sennett, M.D., Ph.D., who is NCQA's executive vice president. "They understood the clinical issues that we needed to understand to build good measures."
Those experts came from some of medicine's top-shelf institutions: The Centers for Disease Control, the National Heart, Lung, and Blood Institute, the American College of Cardiology, the U.S. Agency for Health Care Policy and Research, and others. Their input led to the creation of these performance measures that health plans will report to NCQA next year, and which have direct relevance to clinical practice:
Asthma. NCQA will look at the percentage of members with asthma whose doctors prescribe an anti-inflammatory medication — as recommended in 1997 by NHLBI's Second Expert Panel for the Diagnosis and Management of Asthma. It will also track ER visits for these patients. "A visit to the ER represents a missed opportunity to receive care in an ambulatory setting," says Sennett.
Chlamydia. Spurred by the urging of CDC, which estimates 3 million new cases annually, NCQA will demand routine screening of sexually active 15- to 25-year-old females. Screening is a simple, yet powerful, step; in a study published in the New England Journal of Medicine 18 months ago, researchers at Group Health Cooperative documented a 56-percent reduction in pelvic inflammatory disease in high-risk women who were screened and treated.
Cholesterol. Under HEDIS 1999, HMOs began striving for LDL cholesterol screenings in patients who had experienced cardiac events. In 2000, HEDIS pushes them a step further, asking whether LDL levels were under 130 mg/dl — a threshold established in 1993 by NHLBI's Second Expert Panel on Detection, Evaluation, and Treatment of High Blood Cholesterol.
Hypertension. This year, HEDIS directs HMOs to check each member's blood pressure. In 2000, it will ask if blood pressure was controlled to 140/90 — a level certified as acceptable by NHLBI, ACC, the American Heart Association, and the U.S. Preventive Services Task Force, an arm of AHCPR.
Diabetes. HEDIS will now assess comprehensive care for diabetics: whether eye exams were given, LDL cholesterol and hemoglobin-A1c levels were controlled, and urinalyses for kidney disease were performed. These measures were developed by the Diabetes Quality Improvement Project, spearheaded by the Health Care Financing Administration. The American Diabetes Association uses these measures to evaluate diabetologists.
Menopause. NCQA wants to see that all menopausal women receive counseling about the pros and cons of hormone replacement therapy in a way that is personalized to each patient's health history.
First-year benchmarks
NCQA won't offer an educated guess on how well health plans may score on the new measures in their first year, but if current practice is any indication, compliance may be abysmal. NHLBI says underdiagnosis and inappropriate therapy are major contributors to the 470,000 hospitalizations for asthma each year. According to CDC, more than half of chlamydia cases are asymptomatic and, as such, more than half go undetected.
The impact of compliance could be huge. For chlamydia alone — the cure rate is 97 percent — the return on investment is staggering. For every $1 spent on screening, $38 to $45 is saved in costs of treating women with pelvic inflammatory disease, infertility, and high-risk pregnancies.
Beyond dollars is the reduction in human suffering that comes with compliance. "You'd think HEDIS is kind of a wonkish exercise," says NCQA President Margaret E. O'Kane, "but when the hypertension measure was voted in, one of our committee members — a CDC physician — said, 'You know, this is going to have such a dramatic impact. I really feel like we're trying to help people who are sick.' And there was applause from the committee."
Internist Thomas Lee, M.D., medical director for Partners Community Health Care in Boston, agrees that the new measures are about good care. Noting that studies suggest that only a quarter of patients with hypertension are adequately treated, Lee says that when his colleagues read those statistics, their reaction was, "That can't be us. We're on top of our patients."
Improvement starts at home
So the group conducted an internal survey to see how its members measured up. How did they do? "All I will tell you is that we didn't do better than a quarter," Lee says. He is quick to add that his colleagues are accomplished physicians ("We're all faculty members at Harvard Medical School and so on"), but says that when it comes to following accepted medical guidelines, "There is unbelievable room for improvement."
Part of the solution, he says, lies in educating patients so they can take more responsibility for their own health — which also gets at a nagging problem in medicine, the noncompliant patient. "What these measures are going to do," says Lee, "is promote the development of systems that help the doctor and the patient pursue a goal together. I hope that two years from now, all of my patients will know that if their blood pressure isn't under 140 over 90, they should be bugging me about it. Just as they do now if they haven't had a mammogram."
Whether forcing health plans to measure these things will reduce variances in physician practice patterns remains to be seen, but with some HMOs beginning to make so-called report cards of physician care public, a betting man might be tempted to lay odds on it. Embarrassment is a powerful motivating force.
So is professional pride.
"In 10 years," Lee predicts, "we are going to look back at these measures and we will say that their introduction had as much public health significance as almost anything we have been involved with in our careers."
---
Our most popular topics on Managedcaremag.com
---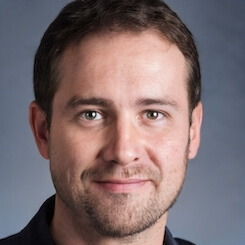 Paul Lendner ist ein praktizierender Experte im Bereich Gesundheit, Medizin und Fitness. Er schreibt bereits seit über 5 Jahren für das Managed Care Mag. Mit seinen Artikeln, die einen einzigartigen Expertenstatus nachweisen, liefert er unseren Lesern nicht nur Mehrwert, sondern auch Hilfestellung bei ihren Problemen.