Some pretty amazing stuff was on display in Dallas. Where were those most-sought-after potential buyers — physicians?
Barry Martin spent much of 1999 buried in his basement office in Halifax, Canada, feverishly working on the prototype for his home-monitoring telemedicine device. With a tiny camera and a speaker, Martin's new gadget transforms your home television set and telephone line into a two-way communications and diagnostics station. The hookup allows nurses to monitor blood pressure and evaluate blood samples at a teleclinic, all while talking to the jerky, slow-motion image of the patient on their computer screen.
"We've been working at rocket speed," says Martin, as he patiently handles the gleaming new computer. Only 90 days after finishing the prototype, Martin turned out on the floor of the 2000 Healthcare Information and Management Systems Society Conference.
He joined more than 600 companies that rushed into Dallas to display their goods before a teeming crowd of health care's technology elite. Companies were signing up for display space right up to the first day of the event, some with the ink barely dry on their product brochures.
"We've got a bunch of companies out there whose age is measured in months, not years," says Steve Lieber, the newly appointed executive director of HIMSS. Even the industry giants, like 3Com and IBM, weren't resting on their technological laurels, but showed off the very latest developments whipped up by R&D.
These companies flocked to HIMSS's annual conference in a frenzied race to grab a piece of health care's generous tech budget. They're running with a new round of offerings that often link telephones, computers, and the Internet with a promise of greater productivity and instantaneous results to health care professionals.
For the exhibitors, it was a chance to show off in front of a group of health care managers trolling for information systems that reflect a thrifty edge. According to the conference survey, cost cutting was near the top of the list of HIMSS attendees' biggest concerns.
Managed care companies are pushing for lower costs, even as hospitals and home health companies still complain mightily about the effects of cuts in Medicare reimbursements brought on by the Balanced Budget Act.
Converging trends
In an industry where "revolutionary" and "next generation" are well-worn cliches, the Internet has been seized as the new frontier for pioneering product development in health care. The companies whose wares were on display in Dallas clearly hope that they can capitalize on the converging trends of industrywide economizing and updating with mass consumer use of the Internet.
Companies were showing off new products like the Dictaphone, which allows doctors to dictate into a digital phone that automatically sends the message to a web-based transcriber and subsequently dispatches the medical report to all relevant parties. There was hospitalhub.com, broker of jobs for the health care industry. That service has been up and running for about 90 days.
You could also see the new Smart Card/Internet product, which allowed on-the-spot cholesterol testing with the consumer left in control of his web-based health file. Another company touted its soon-to-be-announced partnership with a managed care company that would offer online health records for all 400,000 members — for free.
Martin's company, for example, is banking on its ability to give its system to companies that may, as an example, monitor patients or participants in clinical studies at home.
Instead of paying upward of $100 for each face-to-face meeting with a nurse, says Martin, home health care companies can visit their patients via teleclinic in a few minutes by phone, and pay a $35 telelink to his company, Caduceus Health Care. That allows up to 24 televisits by each nurse per day, instead of the 4 to 6 home checkups that a nurse can do in person.
"With the change in medicine," says the exhibitor, "everything is done outside the hospital."
Most of the product reps on hand were quick to hit on the same themes of cost control and improved care.
"The web-based products that will be successful will increase operational efficiency, reduce the cost of care delivery, and improve customer satisfaction," says Jeremy Nobel, M.D., a lecturer at the Harvard School of Public Health and a consultant to some of the companies with products on display. "There are many ways these can be used individually and in conjunction with each other. The convergence of telephone, desktop computing, and the Internet seems to be the way it's going."
Doctor in the house?
Conspicuously absent from the hurly-burly in Dallas, though, were the physicians intended as the primary consumers for much of this new wave of tech products — a subject that was quick to elicit laughs during the presentation of keynote speaker and health care futurist Ian Morrison.
"Doctors are cheap and technophobic," Morrison told an appreciative audience of techies. "Doctors offices are stuck in the '70s — the 1770s," with "steam-driven technology" far behind the goods on display at the conference.
The bottom line for doctors: "They won't invest in technology unless they can bill for it."
Morrison had particular fun addressing the creation of a new brand of "all singing, all dancing" electronic medical records, which he described as a "permanently emerging technology."
"There are countless forms of new technology that need to get in the hands of the doctors," said Morrison. As yet, he added, no one has found a satisfactory answer to the key question: "Who's going to pay for it?"
Nevertheless, Morrison added, the Internet will eventually play a central role in the redesign of health care delivery in America. "You have to be successful. In my view, information technology as an infrastructure for the new health system is an absolute imperative."
Rude awakening
He warned, however, that E-health care companies that rely on advertising revenue are in for a rude awakening when revenue fails to catch up with expenses. Also, don't expect cyberdoctors to step in and replace a local physician able to hold the hands of a patient.
"For a long, long time," said Morrison, "we're going to have a lot of physical fulfillment" in health care.
Not everyone agreed with his conclusions.
"The concept that physicians are technophobes is a myth," says Nobel, who also gave an address at the conference. "I think physicians are like everyone else. They migrate to things that meet their needs."
Until recently, says Nobel, most tech products available were "awkward and poorly designed. The applications were not creating value for physicians and there was no incentive for their use."
Now, though, there's a new brand of tech product that does work, says Nobel. One company he likes links doctors and patients with physician-specific web sites or telemedicine products that allow for more careful home monitoring of chronically ill patients.
You haven't seen anything yet.
Says Nobel: "I think in the next few years, the next wave of use in health care will be connectivity strategies involving the web, strategies solving the problem of geography and time."
Ultimately, says HIMSS director Lieber, these new products marrying telephone, computer, and the Internet will force many of the new tech products on display in Dallas into the hands of primary care doctors, whether they're enthusiastic about it or not.
Says Lieber: "Whether you're kicking or screaming or willingly going along, the environment is going to change."
MANAGED CARE 
May
2000
. ©2000 MediMedia USA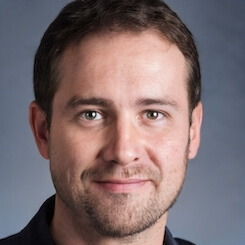 Paul Lendner ist ein praktizierender Experte im Bereich Gesundheit, Medizin und Fitness. Er schreibt bereits seit über 5 Jahren für das Managed Care Mag. Mit seinen Artikeln, die einen einzigartigen Expertenstatus nachweisen, liefert er unseren Lesern nicht nur Mehrwert, sondern auch Hilfestellung bei ihren Problemen.