Washington Watch
A lot of Medicare HMOs' marketing materials don't cut it, says a report by the Office of the Inspector General. It adds that the Health Care Financing Administration is partly to blame. While HCFA's Medicare Managed Care National Marketing Guide, which health plans use to prepare their own marketing materials, has improved some aspects of the marketing-material review process, it has not been very successful, the OIG says, in helping plans provide accurate, consumer-friendly marketing materials to Medicare beneficiaries.
The OIG's main concern: Inaccurate or confusing materials may hurt beneficiaries' ability to make informed health care choices.
According to an OIG report, "Medicare Managed Care: 1998 Marketing Materials," only 13 percent of HCFA-approved materials meet all the requirements of the guide.
What's wrong? Plenty. The marketing materials the OIG saw contained prohibited statements; missing, incomplete, or inaccurate information; and didn't meet requirements for print-size . Almost half were confusing or contained jargon. Pre-enrollment solicitations were easier to understand than member materials.
The OIG's review also found that the use-and-file system, which allows plans to release material prior to HCFA approval, and checklists for member materials "were not well understood or applied uniformly."
In addition, HMOs and HCFA field reviewers alike felt they could use more training on how to use the marketing guide, the OIG found.
The recommendation: HCFA should clarify which information is specifically prohibited or required in marketing materials. The OIG also urges HCFA to standardize member materials.
Capitol Hill reaction
Democratic Sen. John Breaux of Louisiana, ranking member of the Select Committee on Aging, says the government "needs to ensure that Medicare+Choice plans present clear, accurate information. Without standard formats, it's difficult to compare benefits across plans."
An aide to Iowa Republican Sen. Chuck Grassley, chairman of the Senate Special Committee on Aging, says that if HCFA implements the OIG recommendations, that should alleviate some congressional concerns.
However, the aide adds, there's a growing feeling among committee members that beneficiaries may be being misled. "That's the whole purpose behind these materials," he says. "These plans are taking taxpayer money, so they have to be accountable for how they spend it."
Marianne Miller, director of federal regulatory affairs and policy development for the Health Insurance Association of America, notes that the report points out that HCFA offices inconsistently interpret HCFA's guidelines when evaluating marketing materials. HCFA has attempted to resolve that problem "more or less with success — but not as much as everyone would like," she says.
Some officials at managed care plans think some of this is overblown — that the OIG may not have differentiated between serious and de minimis problems. "Not to trivialize it, but it may be like printing something in royal blue ink, instead of navy blue ink or black ink," says a lawyer for one HMO. "It's not clear to me how serious some of these things are."
Miller says the amendments to the Balanced Budget Act have added "a lot of changes — complicated changes." The dilemma for HMOs is that they "have to get across of lot of information to an audience that is not necessarily sophisticated."
HCFA admits the guide's not perfect. Administrator Nancy-Ann DeParle agrees with the OIG that "work needs to be done" to make sure the guide is well understood and applied uniformly. "We, too, were disturbed by the … findings that such a high percentage of marketing materials were not in compliance with all the relevant HCFA regulations," she says.
In fact, DeParle says, HCFA already is trying to implement many of the report's recommendations, including updating the guide, standardizing materials, and establishing a quality-control system.
HCFA has outlined a series of steps to improve the review process, including making what is and isn't allowed in marketing materials more easily understood by HCFA and health plan staffers. HCFA also is providing plans with model letters to beneficiaries, with simple language that it says is easy to read and understand.
To add consistency to the review of member materials that health plans submit, HCFA is improving the checklists reviewers use. DeParle says HCFA is using the OIG's review checklists in implementing that change.
Another part of HCFA's response is to require its reviewers who find a pattern of noncompliant marketing-material submissions to take action. In fact, some review officers already have met with some health plans on this score. DeParle says HCFA is prepared to penalize plans that frequently are out of compliance with requirements that are straightforward.
As for standardizing member materials, HCFA thinks the place to start is the summary of benefits. Medicare beneficiaries say that this is the most important document HMOs provide when they select a health plan. "HCFA is working on other materials to provide beneficiaries with information to make informed decisions," and will institute those requirements "after appropriate consultations with beneficiary groups and plans," DeParle wrote to the OIG.
Clarity is important
Miller believes the effort will be helpful, in the long run, to consumers and health plans alike. "There is complicated information to transmit, and you have to make it understandable to a wide audience."
But the $64,000 question is whether member materials will adequately and accurately explain Medicare beneficiaries' options. AARP says Medicare+Choice has given beneficiaries so many choices, clarity is paramount. "It's really important, if we're talking about choice, that consumers understand what they are choosing," an AARP spokeswoman says. "It's not that these people are not intelligent, but this is complicated."
A 1998 AARP survey in which Medicare HMO and traditional Medicare enrollees were interviewed found nearly one third "knew almost nothing" about HMOs — and more than half of those were enrolled in HMOs. Only about 1 in 10 beneficiaries had "adequate knowledge" of the difference between traditional Medicare and HMOs.
A common misunderstanding among HMO enrollees is that HMOs and the traditional program are basically the same; people with fee-for-service Medicare coverage knew more about the differences between the traditional program and HMOs than did HMO enrollees. That, AARP says, sums up its point about clarity.
HCFA says it has been moving to achieve that, and promises better coordination among HCFA offices to get there.
"I hope that's right," says one health industry analyst, who, in the next breath, notes with some cynicism that similar assurances have been made about other programs in the past. Meanwhile, HMOs are faced with production deadlines in getting materials printed and distributed — and uncertainty remains as to what may be acceptable.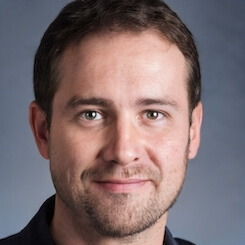 Paul Lendner ist ein praktizierender Experte im Bereich Gesundheit, Medizin und Fitness. Er schreibt bereits seit über 5 Jahren für das Managed Care Mag. Mit seinen Artikeln, die einen einzigartigen Expertenstatus nachweisen, liefert er unseren Lesern nicht nur Mehrwert, sondern auch Hilfestellung bei ihren Problemen.