The recent U.S. Supreme Court decision offers a nice breather, but executives should not let down their guard, as an Illinois ruling shows.
HMOs should not delude themselves about the U.S. Supreme Court's June 12 ruling that patients cannot sue a health plan just because it offers physicians financial incentives that are intended to limit the quality of health care services. The ruling offers managed care some breathing space. However, the screws of legal liability continue to be tightened, with much of the pressure applied by courts at the state level.
For instance, the Illinois Supreme Court on May 18 ruled that HMOs could be held liable on a theory of institutional negligence in Jones v. Chicago HMO Ltd. of Illinois. It is a decision that can be expected to spawn similar cases in other states. The decision comes eight months after the court ruled that an HMO may be held vicariously liable for malpractice by an independent contractor-physician under the theory of apparent and implied authority in another case, Petrovich v. Share Health Plan of Illinois Inc. Both Petrovich and Jones again alter the landscape of liability for HMOs by adding more theories under which members can sue managed care plans for negligence.
The court's ruling in Jones is the first case of its kind recognizing a claim for institutional negligence against an HMO for its administrative and managerial practices. One other case, in Pennsylvania, established HMO institutional liability, but only in the context of the HMO actually "providing health care services rather than merely providing money to pay for services." Jones is likely to spawn additional institutional negligence theories against managed care entities in state courts across the nation.
Most legal experts would agree that even though HMOs won the battle in the U.S. Supreme Court decision in Pegram v. Herdrich, HMOs are still losing the war.
Normally, the Employee Retirement Income Security Act (ERISA) preempts state medical malpractice claims against employer-sponsored HMOs. Pegram held that patients could not sue their employer's HMO for breach of fiduciary duty under ERISA. However, Jones did not involve an employee-sponsored HMO. Despite the ruling in Pegram, Jones shows that state courts are still willing to expand HMO liability for injuries sustained by members who are not part of employer-sponsored HMOs.
Sick baby
In Jones, the plaintiff, Sheila Jones, sued Chicago HMO Ltd. of Illinois and Robert A. Jordan, M.D., for medical malpractice. The suit says that on Jan. 18, 1991, Jones's three-month-old daughter, Shawndale, became very ill. Jones telephoned Jordan — as required by the plan — and described the symptoms: constipation, agitation, and possible fever.
Jordan's assistant told Jones to give the baby castor oil. Jones insisted on speaking to Jordan, but the assistant said that Jordan was not available but would return her call. Jordan called Jones late that evening and also told Jones to give Shawndale castor oil.
The next day, Jones took Shawndale to a hospital emergency room because the infant's condition had still not improved. Shawndale was diagnosed as having bacterial meningitis stemming from an ear infection. As a result, Shawndale, now 9 years old and living with her mother in south suburban Chicago Heights, is permanently disabled. She suffers regularly from seizures, is unable to feed herself, and weighs just 45 pounds.
Jones charged Chicago HMO with institutional negligence for assigning Jordan to be Shawndale's primary care physician even though he had too many patients as it was.
The issue on appeal was not whether Jordan committed malpractice, but rather whether the HMO could be liable for institutional negligence of its own accord. The court ruled that Jones's claim of institutional negligence for assigning too many patients to Jordan was valid.
Medical director's deposition
In Jones, the court considered the deposition of Mitchell J. Trubitt, M.D., Chicago HMO's medical director, who said that 3,500 patients was the maximum number of patients that should be assigned to any one primary care physician. Jordan's testimony revealed that he was the primary care doctor for 4,527 Chicago HMO members and for an additional 1,500 members of other area HMOs. This brought the total to more than 6,000 patients for whom Jordan received capitated payments from MCOs.
The court relied heavily on Darling v. Charleston Community Memorial Hospital, one of the first cases to recognize that hospitals could be held liable under a theory of institutional or corporate negligence. According to the Jones decision, because HMOs — like hospitals — arrange and provide health care services, they have corresponding corporate responsibilities.
Finding that HMOs consist of an "amalgam of many individuals who play various roles in order to provide comprehensive health care services to their members," the court extended Darling to hold that the doctrine of institutional negligence may also be applied to HMOs. The court concluded that the law imposes a duty upon HMOs to conform to the legal standard of reasonable conduct in light of apparent risk:
HMOs contract with primary care physicians in order to provide and arrange for medical care for their enrollees. It is thus reasonably foreseeable that assigning an excessive number of patients to a primary care physician could result in injury, as that care may not be provided. For the same reason, the likelihood of injury is great.
In determining that Chicago HMO had a duty to refrain from imposing excessive patient loads upon its physicians, the court also relied on public policy arguments.
For example, the court ruled that imposing this duty on HMOs is not overly burdensome because "public policy would not be well served by allowing HMOs to assign an excessive number of patients to a primary care physician and then 'wash their hands' of the matter. The central consequence of placing this burden on HMOs is HMO accountability for their own actions."
This evidence led the court to a critical inference that allowed Jones's institutional-negligence claim to survive:
We can easily infer from this record that Dr. Jordan's failure to see Shawndale resulted from an inability to serve an overloaded patient population. A lay juror can discern that a physician who has thousands more patients than he should will not have the time to service them all in an appropriate manner.
Reasonably careful
In determining the duty that an HMO owes to its members, the court went out of its way to define the appropriate standard of care for HMOs in institutional-negligence cases. The standard of care is the benchmark used to gauge the conduct of an HMO to determine whether it has breached its legal duty. The court developed a new standard of care for HMOs, looking to evidence that would equip a lay juror with the ability to determine what is required of a "reasonably careful HMO" under the circumstances.
Now that HMOs are subject to institutional negligence, it is important to be aware of institutional negligence as it has been applied to hospitals for over 35 years. Darling acknowledged an independent duty of hospitals to assume responsibility for care. The hospital must act as a "reasonably careful hospital" in providing its myriad services. Hospitals are subject to institutional liability partly because, as organizations, they offer complete medical services and the personnel to deliver them — including nurses, doctors, orderlies, and administrators. In establishing institutional negligence as a cause of action against the hospital, Darling applied principles of common-law negligence to hospitals in a manner that takes into account the true scope of their operations as modern hospitals today.
In Darling, the plaintiff had his leg placed in a cast, suffered gangrene, and had to have his leg amputated below the knee. The plaintiff claimed — and the court agreed — that the hospital was negligent for two reasons: it failed to properly review the work of an independent doctor, and its nurses failed to administer necessary tests. Darling held that the hospital by-laws, licensing regulations, and standards for hospital accreditation were sufficient evidence to establish the standard of care. Therefore, a lay jury was able to conclude from the evidence that the hospital had breached its duty to act as a reasonably careful hospital.
It is evident that Darling and its progeny are considered landmark decisions in the field of hospital liability because the cases placed at least some degree of responsibility upon the hospital for the maintenance of an acceptable standard of care. Through Jones, this hospital-type institutional liability has now been extended to HMOs.
So, what can HMOs learn from Jones?
Be aware of the increasing trend to hold HMOs accountable for medical malpractice under a variety of tort theories. After the Jones case, these tort theories will typically include:
Vicarious liability under the doctrine of respondeat superior (HMO-physician relationship) — holding the HMO liable for the authority that it gives to physicians;
Vicarious liability on the basis of apparent authority (HMO-physician relationship) — the HMO is bound not only by the authority that it actually gives to physicians, but also by the authority that it appears to give;
Vicarious liability on the basis of implied authority (HMO-physician relationship) — where the facts and circumstances show that the HMO exerted sufficient control over the physician so as to negate that physician's status as an independent contractor; and now,
Institutional negligence (HMO only) — stating that an HMO must act as would a reasonably careful HMO under the circumstances, imposing an administrative and managerial duty on HMOs to act reasonably.
Be wary
HMOs should also be wary of institutional-negligence claims for even routine administrative or managerial matters that affect quality of care for members. For example, it is important to note that Jones also considers, and strikes down, the theory of institutional negligence based upon Chicago HMO's individual appointment procedures.
These procedures required the plaintiff to call for an appointment before visiting the doctor's office or obtaining emergency care. But because the plaintiff did not develop the argument in the brief, and because there was no evidence in the record providing a standard of care required of an HMO in developing appointment procedures, the court did not rule on that issue.
HMOs should, however, take heed of what the court's opinion states between the lines. That is, that injury caused by an HMO's routine policies and procedures — such as its appointment procedures — could potentially be another basis upon which HMOs can be sued for institutional negligence.
For example, had the plaintiff in Jones presented evidence that the appointment procedures as stated by the HMO had a direct effect on quality of care or the plaintiff's injury, the court might have allowed an institutional-negligence claim to stand against the HMO.
Aggressive marketing
It is likely, however, that the court was influenced by the aggressive-marketing practices of Chicago HMO in reaching its decision. For example, the court points out that Chicago HMO was actively soliciting new members door-to-door around the same time that it had lacked the physicians willing to serve those members. The court almost infers here a bad-faith or corporate wrongdoing argument against Chicago HMO and, without clarification, lumps this evidence together with the institutional-negligence claim for sending too many patients to Jordan.
Whatever the court's reasoning, it is apparent in the Jones decision that the court did not look favorably upon the marketing practices of Chicago HMO. HMOs are, therefore, forewarned that such aggressive marketing practices, in the eyes of a court of law, may bolster a potential plaintiff's claim for institutional negligence.
HMOs should also be wary of provider contracts. In Jones, the plaintiffs attempted to refute the argument that Chicago HMO's physicians were overbooked by citing a contract between the HMO and the Illinois Department of Public Aid in which Chicago HMO would provide medical care and services for the department's Medicaid recipients.
The contract allocated one primary care physician for every 2,000 enrollees, well under the ratio of one to every 3,500 members cited by the plan's medical director.
Watch those contracts
However, it can be inferred from the decision that the court would probably entertain contractual provisions as standard-of-care evidence akin to the court's deference paid to by-laws and accreditation standards in hospital institutional negligence cases. HMOs, therefore, should be aware that even contracts could potentially establish institutional negligence of an HMO.
The more immediate and obvious message that HMOs can deduce from Jones is that HMOs must actively control and oversee the number of patients they assign to physicians.
Jones says plans need to ascertain the number of patients from each plan that a physician serves, to make sure they are not overbooked or overloaded. The court also suggests that HMOs regularly ask physicians how many patients they are serving to prevent excessive patient loads in the future.
The Illinois Supreme Court recognizes in Jones that "HMO accountability is needed to counterbalance the HMO goal of cost containment and the inherent drive of an HMO to achieve profits." Courts will probably continue to focus on HMO accountability as a counterbalance to protect enrollees from aggressive cost-containment measures.
A quandary
Jones is another reaction to the quandary of what to do when cost-containment systems present dangers of compromise to the quality of health care. This quandary has been present almost since the inception of managed care and it continues today. Over 13 years ago, E. Haavi Morreim, Ph.D., an assistant professor at the University of Tennessee's College of Medicine, best defined this continuing dilemma of managed care, which, at its heart, is fueled by the patient's concern for maintaining the traditional physician-patient relationship:
The current legal insistence upon an essentially uniform standard of basic medical care arises largely from the fiduciary nature of the physician-patient relationship. The enormous importance of the patient's interest in good health care, combined with his increased dependency during serious illness and his general inability to meet his medical needs, renders him highly vulnerable to the physician's superior knowledge, skill, and consequent power in the relationship. The patient must be able to repose confidence in his physician, believing that the latter will be not only professionally competent, but also devoted to his interests. Otherwise, it would be difficult for the patient to generate the trust and cooperation so essential to good health care. To permit physicians routinely to balance their patients' interests against others' economic welfare could devastate this fiduciary relationship. And yet as we have seen, the pressures upon the medical community to contain costs are inescapable.
Neville M. Bilimoria, J.D., practices in the Health Care Practice Group of the Chicago office of Duane, Morris & Heckscher, a full-service law firm with more than 400 lawyers in 19 offices in the U.S. and an office in London.
MANAGED CARE 
July
2000
. ©2000 MediMedia USA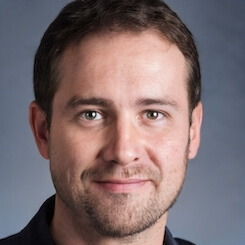 Paul Lendner ist ein praktizierender Experte im Bereich Gesundheit, Medizin und Fitness. Er schreibt bereits seit über 5 Jahren für das Managed Care Mag. Mit seinen Artikeln, die einen einzigartigen Expertenstatus nachweisen, liefert er unseren Lesern nicht nur Mehrwert, sondern auch Hilfestellung bei ihren Problemen.