Despite the strong economy, Medicaid enrollment may be slowly rising after a three-year decline. The challenges for serving this population are huge.
When you think of Medicaid and member enrollments, does the word "rising" come to mind? Probably not. Medicaid enrollment has been steadily declining for three years. However, a new study by the Kaiser Commission on Medicaid and the Uninsured suggests that enrollments may slowly be rising.
While the economy is thriving, relaxed eligibility requirements and federal initiatives are helping to boost the number of Medicaid enrollees.
Health Management Associates of Lansing Michigan conducted a study for the Kaiser Commission on Medicaid and the Uninsured. The study looked at Medicaid enrollment in 21 states, which comprised 73 percent of Medicaid enrollees in the United States in 1997. It should also be noted that 12 of the states in the study had the highest number of Medicaid enrollees in 1997.
The study indicates that overall Medicaid enrollment dropped from from 23.2 million in June 1997 to 22.6 million in June 1998. However, in 1999, the numbers actually rose slightly, to 22.9 million. Most notably, Arkansas, Massachusetts, and Oklahoma saw increases of more than 20 percent in two years. During the last year of the study, Indiana increased enrollments by 23 percent. However, for each state that indicated an increase in the study, twice as many showed decreases.
Large variety
The latest national trend may indicate that there is no national trend at all: The answer to the Medicaid enrollment incongruity lies at the state level, and those programs initiated to spur enrollment.
Oklahoma, for example, began to transform its Medicaid program in 1997. To battle high infant-mortality rates and improve its overall health, which lagged behind other states, the state eased Medicaid eligibility requirements for women and children. Women with incomes high enough to support themselves but too low to afford insurance were made eligible.
Wisconsin, which had among the lowest numbers in the Kaiser study, actually increased enrollments shortly after the study concluded. According to Sue Pelatzke, vice president for quality and management of care for the University of Wisconsin Medical Foundation, a group practice of the University of Wisconsin Medical School faculty, enrollment rose from 398,000 in 1998 to 474,000 by May 2000.
Another factor in higher enrollment: The federal Children's Health Insurance Program. Enacted in 1997, CHIP forces states to open enrollment to children through various methods. New York, for instance, created a stand-alone program called Child Health Plus, open to children under 19 who are ineligible for traditional Medicaid. Arkansas implemented a similar program, ARKids, for selected children under 18.
In the 21 states included in the Kaiser Commission's report, 28 percent of the enrollment increases from December 1998 to June 1999 was attributed to CHIP enrollees. As of this past January, children enrolled in CHIP topped 2 million.
Overcoming typical problems
Continuity of care and regular, preventive examinations are often difficult for Medicaid patients to maintain, as they often face difficult work schedules or transportation problems, says Alan G. Adler, M.D., M.S., medical director at Horizon Mercy, an HMO that serves about 70,000 Medicaid recipients in New Jersey.
"Members who are worried about housing, transportation, food, shelter — where those things are going to come from next — aren't necessarily focused on long-term health," says Adler, a member of Managed Care's Editorial Advisory Board. "They're much more focused on survival today. Many do move around. Many don't have transportation to get to the doctor. Many don't have phones."
According to a 1997 report by the Community Transportation Association of America, $1.2 billion was spent from the 1997 Medicaid budget to provide transportation services for the people who cannot drive, or afford a car. These 3.4 million Medicaid recipients rely on Medicaid-funded transportation methods such as medical transportation providers or taxis.
To ensure that Medicaid recipients are receiving preventive care, many states have also turned to outreach programs. "We have wanted to do something like this for years to better serve the community," says Bill Schwab, M.D., who practices at the Northeast Family Medical Center in Madison, Wis. "Medicaid managed care contracts have incentives for making health checks and well-child care, and so it becomes cost-effective for the system to hire outreach workers," Schwab contends. In Madison, outreach workers arrange for transportation, eligibility education, and often, language translation.
If enrollment continues to climb, doctors will be seeing more Medicaid patients — patients who often need more care than non-Medicaid patients.
More children will be making regular trips to physicians as well, thanks to the CHIP programs. Wisconsin's Medicaid expansion program, Badger Care, produced some unexpected results: "When you look at the state projections for enrollments," says Pelatzke, "there was to be a mix of children and adults. We have seen a much higher adult enrollment than expected." Enrollment of children is 23 percent lower than projected; enrollment of adults is 17 percent higher than projected."
Managing Medicaid is hard
Medicaid plans have long been characterized as unsuccessful and difficult to manage: As many as five plans withdraw from the market for each plan that joins, according to a study of mid-Atlantic states covering 1997 to 1999, conducted by the Center for Health Care Strategies. For health plans, removing barriers to preventive care is all-important: "States require minimum performance in providing immunization and regular examinations," explains Lawrence Fleming, M.D., medical director for Unity and University of Wisconsin Health Network. "If those requirements are not met, then we face financial penalties."
Establishing a connection between a patient and a primary care physician is another hurdle before plans and physicians. "When this connection is not made, Medicaid members tend to use an emergency room as primary care, instead of calling their physician," says Pelatzke.
According to "Primary Care in the Urban ER," published by the American Medical Student Association in 1993, the annual excess cost of treating nonurgent cases in the ER instead of in an outpatient clinic was more than $1.3 billion. "In the United States," AMSA wrote, average charges for non-emergency care in the ER ranged from 1 to 5 times the average charge of a Medicaid visit in the community."
What would be the potential savings if Medicaid patients were to seek care in a physician's office instead of the ER? A four-state sample study by the AMSA showed that hospitals could save millions if nonurgent ER visits were reduced 40 percent in the Medicaid population.
What about physician income — specifically, capitation rates — as Medicaid enrollment rises? Many states review Medicaid rates each year. Interestingly, according to "Medicaid Managed Care Payment Methods and Capitation," a study by the Urban Institute, capitation paid to health plans varies from $82 to $182 PMPM, averaging $125.
"If you take the whole blended Medicaid program" in Wisconsin, says Pelatzke, "the capitation that we receive for the care of these members is 35 percent less than the premiums that we receive for the rest of the HMO and point-of-service members for the same period." While a portion of the difference can be attributed to the richness of employer benefit plans in Pelatzke's service area, there is an overall nationwide trend toward lower capitation rates in Medicaid.
Put simply, unprofitability and low capitation rates are causing many plans and providers to pull out of Medicaid managed care. "Certainly the capitation rate has to make it profitable for them to stay," says Pelatzke, "or at least, it has to be a break-even venture." Schwab observes, "We have not seen a great deal of loss of provider involvement, but I think there's a risk that that's going to happen if reimbursement isn't at least maintained at a reasonable level."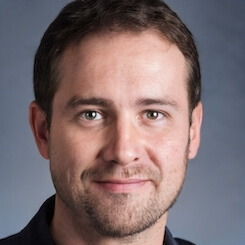 Paul Lendner ist ein praktizierender Experte im Bereich Gesundheit, Medizin und Fitness. Er schreibt bereits seit über 5 Jahren für das Managed Care Mag. Mit seinen Artikeln, die einen einzigartigen Expertenstatus nachweisen, liefert er unseren Lesern nicht nur Mehrwert, sondern auch Hilfestellung bei ihren Problemen.