CARE FOR POPULATIONS
Although four fifths of the nation's children are fully immunized, tens of thousands of adults die each year from diseases preventable by vaccination.
According to the Institute of Medicine, 11,000 children are born daily in the U.S., and every one must be vaccinated against such diseases as measles, mumps, rubella, polio, and chicken pox — most requiring more than one dose. The coverage rate for childhood immunization is higher than 80 percent yearly, although the goal has been 90 percent for some time. Still, approximately 300 children die each year from these diseases for lack of vaccination.
Yet the IOM report, "Calling the Shots: Immunization Finance Policies and Practices," also reveals a more startling fact: Each year, 50,000 to 70,000 adults are killed by diseases that could be prevented or mitigated by vaccines, with influenza and pneumococcal pneumonia accounting for the overwhelming majority of deaths. And these vaccines cost next to nothing, compared with the cost of vaccines for children.
What's more, the nation's immunization system in general is in need of an overhaul, and the likelihood of major disease outbreaks is beginning to rise. We're OK right now, says the IOM, but because of reduced federal funding to state immunization programs, as well as the growing complexity of the national health care system and the appearance of new vaccines at an unprecedented rate, sooner or later the government will need to increase spending to reorganize and buttress the infrastructure.
Sooner, not later
One example of the kinds of problems the increasingly burdened immunization system will have to deal with was outlined in the Centers for Disease Control's Morbidity & Mortality Weekly Report on July 14. Production problems with this season's batch of influenza vaccine are delaying distribution for a month at the very least. "We're going to have an insufficient supply of influenza vaccine at the same time the Advisory Committee on Immunization Practices (ACIP) has lowered the recommended age for universal immunization from age 65 and over to age 50 and over, which will increase demand," says Gregory A. Poland, M.D., chief of the Mayo Vaccine Research Group at the Mayo Clinic in Rochester, Minn. "This fall, there will be confusion throughout the health care industry. It's going to be a mess."
According to Poland and James Singleton, acting chief of the CDC's Adult Vaccine and Preventable Diseases branch, two companies that produce vaccine have had problems related to manufacturing practices and are working with the FDA to correct them.
Additionally, the A(H3N2) influenza strain for this season's vaccine is taking longer than expected to cultivate. As a result, ACIP recommends delaying flu vaccination campaigns, giving high-risk patients priority, and developing contingency plans for a shortage. The primary adult target population is the elderly and others who are most susceptible to these types of infections.
Even though things may get a bit dicey, the system is holding up. The IOM report defines six goals for the immunization system: Combat infectious disease through vaccination, guarantee that enough vaccine is purchased, make sure vaccine is properly distributed, track coverage rates, maintain and increase coverage rates, and manage the money required for these endeavors.
"Practicing physicians and managed care are responsible for delivery of the vaccine," says Bernard Guyer, M.D., M.P.H., chairman of the IOM's Committee on Immunization Finance Policies and Practices. "Most of the immunization efforts in this country were thought out in terms of childhood vaccination. Even though we don't quite achieve the national objective of 90 percent immunization coverage, we do achieve over 80 percent coverage, so the system works pretty well for children."
For adults, it's a different story. "For the most part we are only beginning to promote routine adult immunization as part of primary health care for adults," continues Guyer, who is also professor and chair of the department of population and family health sciences at Johns Hopkins School of Hygiene and Public Health in Baltimore. "Similarly, the people who take care of the elderly are not yet used to thinking about immunization. Now we have vaccines against prominent causes of adult death, primarily influenza, and pneumococcal pneumonia."
Lack of attention
Even for those covered by Medicare, which will pay for the vaccines, the coverage level is very low. Guyer attributes this to the lack of attention given by the health care system to following and maintaining immunization status of the elderly.
According to Greg Pawlson, M.D., M.P.H., executive vice president of the National Committee for Quality Assurance (which administers HEDIS), data collection, examination, and reporting for childhood immunization is more solid.
"We've accomplished a lot in childhood immunizations, as that was one of the earliest HEDIS measures," says Pawlson. "The data have shown that at least in some areas of childhood immunizations — especially with newer vaccines — there's been substantial improvement in immunization rates among managed care organizations after we introduced measures."
For adult immunization, however, information is almost nonexistent. NCQA measures only adult immunizations for influenza and pneumococcal pneumonia — by far the two most important adult vaccines.
"Both measures are relatively new," says Pawlson. "And because many adults get their flu shots from odd places such as the local drug store or the senior center, it's hard to track complete information about vaccination coverage."
Pawlson remarks that in the case of pneumococcal vaccine (where immunization within the past 15 years is considered reasonable and viable), it's not practical to examine 15 years of records to see if someone has or hasn't been vaccinated. "Ninety-nine chances out of 100, they've changed providers at least once within that period," which makes it all the more difficult to gauge accurate adult immunization rates. He adds that the HEDIS flu shot measure began just this year, so there really aren't any old data to use for a benchmark.
Another challenge the health care system must face is public perception, according to Poland. "We are in an era where there is an antivaccine bias in our culture, with concerns about side effects and vaccine efficacy," he says.
Poland adds that there's no obvious compelling reason in most lay people's minds to get immunized. After all, these people have grown up in an era where people have no first-hand memory of — and generally don't worry about — diseases such as polio, measles, mumps, and rubella.
If a drop in immunization coverage occurs, Poland worries, the health care industry may begin to see epidemics again.
"Despite the high-tech world we live in," he says, "our culture is scientifically illiterate. Adults have only the barest understanding of infectious diseases and influenza." Poland points out that people call almost any kind of gastrointestinal or respiratory illness that occurs during the winter "the flu," yet there are thousands of infectious agents causing respiratory and gastrointestinal illnesses.
"Influenza doesn't cause GI illness," says Poland. "It is a very distinct clinical syndrome, and the vaccine is quite effective against the organism that causes influenza."
What vaccines are for
Also, adds Poland, the common understanding is that you get a flu shot to prevent flu, which is not true. "You get vaccinated to prevent death, hospitalization, pneumonia, or other complications of influenza. If you take the case of young, healthy people, and you have a good match between the vaccine virus and the circulating virus, 70 to 90 percent of the time you won't see any symptoms," he notes. "If you have a good match with the vaccine but you're 80 years old and frail, 70 percent of the time you will show symptoms; but you won't die, you won't need hospitalization, you won't get pneumonia. That's what the vaccine is for."
Poland cautions that although faulty public knowledge may be partly to blame, it is by no means the most important or the most easily remedied problem. "The education effort is an unrelenting and massive endeavor, and still people have next to no understanding of this," Poland explains.
The main reason behind the lower coverage rates and seemingly high incidence of adult death due to vaccine-preventable diseases is that the attention has long been focused on childhood immunization, according to Poland. "Our public health system has not put nearly the number of people, the number of dollars, or the number of programs together for adult immunization as they have for childhood immunization," he says.
Guyer agrees, saying that the problem has little to do with people's attitudes toward, or knowledge about, immunization.
"It has to do with how doctors take care of their patients, and how systems take care of populations," he says. Primary care physicians, contends Guyer, must maintain familiarity with ACIP schedules and recommendations.
"Medicare pays for the vaccines, and many insurance companies cover them as well, because most have been shown to be cost-effective. There ought to be some way that internists can easily look up what immunizations are required for a certain patient and when they will be needed," Guyer says.
Pediatricians can improve the data systems in their practices to help them know what vaccinations a child needs on any particular visit. "Some organizations have this sort of thing in place, and some don't," he notes.
But for adults, he continues, use of technology in this fashion is largely missing.
We asked two Medicare HMOs to describe their present and future policies on vaccination. Both Choice Care/Humana in Cincinnati and Health Alliance Plan of Detroit cover all FDA-approved vaccines for adults and children, and both HMOs update their policies and procedures as federal recommendations for vaccination change.
Additionally, the two HMOs rely heavily on claims data to track information about members — especially those in high-risk groups — and regularly send reminders to both members and their primary care providers about vaccination.
"Although HMOs have an advantage in being able to identify all the care delivered to members by claims tracking," says Bruce Niebylski, M.D., Health Alliance's senior associate medical director, "the difficulty comes with something like a tetanus shot, which is recommended every 10 years. Such tracking requires a large database to capture that kind of data. And with more than 500,000 members, chart auditing is cumbersome."
Randolph Stinger, M.D., associate medical director of Choice Care/Humana, says he's very aware that there are a lot of members who may not have been fully vaccinated. "We have programs in place to address that," says Stinger. "We also publish preventive care and vaccination guidelines every year for our primary care physicians. They are available on the Internet for physicians and members."
Money, money
Although the IOM report details several initiatives to improve the both the infrastructure and vaccination coverage rates, all the ideas boil down to one thing: money. The report recommends changes to the financial structure of the nationwide health care system, as well as federal and state funding increases to the tune of more than $1.5 billion over the next five years.
"The current package of immunization for kids is getting more expensive — it's up in the $200 to $300 range," says Guyer. "They're inventing new vaccines all the time at very high expense; the new pneumococcal vaccine [for children] is something like $40 to $50 a dose. But the cost of the disease is much higher, and for almost all these vaccines, they've pretty much been shown to be very cost-effective, even if they're expensive."
In contrast, pneumococcal vaccine for adults runs about $2, and flu vaccine runs from $1 to $4, according to a source at Independent Health in Buffalo.
New target
According to Singleton at the CDC in Atlanta, the nation has clear adult immunization objectives for the year 2000 and 2010. The 2000 target coverage rate for influenza and pneumococcal vaccine in the elderly population is 60 percent; in 1997, the figure was 63 percent for influenza, but only 42 percent for pneumococcal vaccine. For 2010, the bar has been raised to 90 percent.
"We're shooting for 90 percent because childhood vaccines have approached those levels, and we're trying to get the adult levels up there with them," says Singleton. "We're on our way there, but much more needs to be done."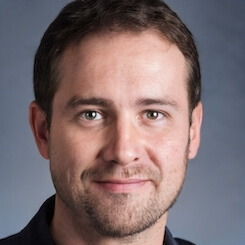 Paul Lendner ist ein praktizierender Experte im Bereich Gesundheit, Medizin und Fitness. Er schreibt bereits seit über 5 Jahren für das Managed Care Mag. Mit seinen Artikeln, die einen einzigartigen Expertenstatus nachweisen, liefert er unseren Lesern nicht nur Mehrwert, sondern auch Hilfestellung bei ihren Problemen.