Washington Watch
Q: What are the chances that Congress will soon enact legislation that will allow the public to tap into the National Practitioner Data Bank electronically to obtain information about its providers' professional history and conduct?
A: Somewhere between slim and none.
Nevertheless, Republican Rep. Tom Bliley of Virginia gave the issue a shove as Congress moved toward the end of its session. At a committee hearing Sept. 20, Bliley defended his legislation that would direct the secretary of health and human services to promulgate regulations by Jan. 21, 2001 to make the data bank, which details malpractice suits and disciplinary actions against physicians, accessible via the Internet. The bill specifies the types of information that can be retrieved publicly and says that listings must include any statements submitted by the physicians involved, so malpractice settlement information is presented in context.
At the hearing, Bliley cited previous testimony from a patient whose Ob/Gyn carved his initials on her abdomen.
That doctor continued to practice medicine for another five months before his license was revoked, Bliley noted. "Do you not think patients had a right to know? If it was your wife or husband or daughter, would you not want to know?" Bliley asked the panel.
Making information available from the data bank is more important than ever, Bliley contends, because patients frequently change health plans — and, therefore, physicians — and are often forced to choose doctors without knowledge of them. "Now, a consumer is forced to choose a physician from a list of providers or the Yellow Pages — doctors they might know next to nothing about," Bliley says.
On the other hand, the government already collects a large amount of useful information about physicians and, Bliley contends, consumers have a right to see it — as Congress requires in many other instances involving health and safety risks. "Consumers," he declares, "have as much a right to know about their physicians' professional backgrounds as they do about the ingredients in a snack food."
Red herring?
Charles Inlander, head of the People's Medical Society, an Allentown, Pa.-based advocacy organization focused on educating health care consumers, asserts that opening the data bank "not only empowers consumers with information that rightfully should be theirs, but improves the quality of care overall."
Inlander discounts arguments that opening the data bank would lead to medical practitioners abandoning patients or taking only low-risk cases due to concern about being subjected to "improper public judgment" regarding their competence. Those arguments were made by medical associations that opposed creating the data bank. In several states, such as Massachusetts, where similar information is available, "none of those dire forecasts have come true," Inlander says. Bliley's bill, he adds, is a "mirror image" of the Massachusetts measure.
With regard to malpractice suits, most cases are settled "in secret," he maintains. Noting that practitioners are licensed by the states, with the intent of licensure being to protect the public, Inlander asks rhetorically why people should be excluded from knowing how well — or poorly — those practitioners are doing in meeting the responsibilities associated with their licensure.
Originally, data bank information was to be open, but sponsors "capitulated to the AMA," in Inlander's words, and exempted the data from the Freedom of Information Act — to the surprise and dismay of consumer groups that supported the data bank's creation. That resulted, he says, in the measure becoming "one of the most anticonsumer pieces of legislation passed."
Richard F. Corlin, M.D., president-elect of the American Medical Association, recognizes the need to protect patients, saying that the AMA is committed to improving safety and protecting people from harm by incompetent or unethical practitioners.
But Corlin, a gastroenterologist from Santa Monica, Calif., is wary of opening the data bank publicly. The AMA questions whether releasing "raw, unsynthesized data from federal repositories would improve quality of care." It would be better, Corlin contends, to perfect safeguards in place, including state systems and a project nearing completion by the Federation of State Medical Boards that would provide information about physicians via the Internet.
Congress didn't create the data bank to disseminate information to the public, he argues, but as a "flagging mechanism" to improve quality of care by encouraging state licensing boards, hospitals, and professional societies to identify and discipline physicians who lacked competency. The AMA agrees with the premises stated by many who champion opening the data bank — that physicians with questionable histories should be prevented from moving from state to state to avoid accountability, and that this occurs in part because of a lack of disclosure of adverse peer-reviewed actions" against them — but the AMA doesn't believe that opening the data bank would achieve that end, Corlin says.
Complex issue
Some Capitol Hill observers have speculated that Bliley might have pressed the issue after his disenchantment with the AMA's position on other legislation, namely its support for the Patients Bill of Rights. Bliley disagrees: "This is about protecting patients, not targeting doctors," adding that "the vast majority of practicing physicians are good physicians."
If the data bank is not useful as a quality-of-care indicator, then why, he asks, is it used by hospitals and state licensing boards for hiring decisions and competency evaluations? "I reject the claim that consumers cannot be trusted to understand this information," Bliley says.
Many of his colleagues think this is more complicated than Bliley realizes. Key legislators in both parties express concern that the public won't understand that some specialties are naturally higher risk, and that a fair number of lawsuits against physicians prove frivolous.
John Stone, press secretary to Republican Rep. Charles Norwood, the Georgia dentist, argues that the problem with opening the data bank is that it would subject "good doctors to what amounts to extortion by trial attorneys" who could threaten to file bogus lawsuits simply to obtain an out-of-court settlement. "It would be 'Pay me $5,000 and I'll go away,'" he says — with the alternative being a lawsuit on the doctor's record.
A Norwood amendment, approved in committee, would provide information by having the peer-review organizations for Medicare and Medicaid examine and report on medical errors. That, Stone says, appears to be "something everybody can live with," although hospitals have indicated opposition.
At press time, the Norwood amendment had a chance to be attached to existing health care legislation on the floor, but the data bank issue — after having received little public enthusiasm by committee members at the Sept. 20 hearing — was expected to die. Stone put it more bluntly, calling Bliley's bill "dead in the water."
What about next year? Bliley, who is leaving Congress in January, won't be around to try again. Inlander thinks someone else will pick up the issue. "At the committee hearing, most of the members were in the AMA's corner," he says. "Afterwards, some of them came to us, of their own volition, and said now they agree with us. I think we have a chance."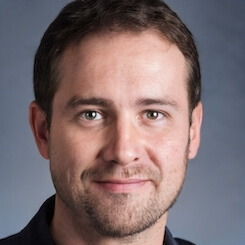 Paul Lendner ist ein praktizierender Experte im Bereich Gesundheit, Medizin und Fitness. Er schreibt bereits seit über 5 Jahren für das Managed Care Mag. Mit seinen Artikeln, die einen einzigartigen Expertenstatus nachweisen, liefert er unseren Lesern nicht nur Mehrwert, sondern auch Hilfestellung bei ihren Problemen.