MARKET TRENDS
Why did several major HMOs drop out of Medicare+Choice (M+C) last year? The health plans say it was because of "inadequate government reimbursement," while the government blames a number of other factors, including too-generous benefits. A recent study by our company, Peterson Consulting, however, suggests that the withdrawals were business decisions based on local market share. The idea is that strong local market share gives a plan negotiating clout, which in turn leads to profitability.
While some plans dropped out altogether, other big players, such as Aetna U.S. Healthcare, withdrew from selected service areas and froze enrollment in others. Some plans have raised premiums or trimmed the extra services, particularly prescription drug benefits.
On the other hand, most Medicare HMOs stayed, a few expanded service areas, and several new HMOs joined. This raises several questions about why some plans are leaving and others staying:
Do withdrawals reflect inadequate Medicare HMO payments, or simply business decisions based on profitability in a competitive market?
Are the extra benefits that HMOs offer, especially prescription drugs, too expensive?
What are the differences between the dropout HMOs and those that are staying?
What can HMOs do to survive and prosper under Medicare?
Karen Ignagni, president of the American Association of Health Plans, calls M+C "overregulated and underfunded." Many health care experts, including Kevin O'Brien of Peterson Consulting, agree that rates are too low. "Almost everybody is in trouble, but larger plans may be able to hang on longer," says O'Brien. "Even if the M+C line isn't making money, it can absorb some overhead."
Government's view
On the contrary, a September 2000 report by the Office of the Inspector General (OIG) contends that the rates are "more than adequate" when they take certain factors into account: risk selection, erroneous payments, and overstated base rates. The risk-selection argument is that Medicare HMO enrollees are younger and healthier than other Medicare beneficiaries, so they cost HMOs less to cover.
The General Accounting Office went even further in an August 2000 report. The GAO said Medicare paid plans 21 percent more than the estimated fee-for-service costs for M+C enrollees. That is, like the OIG, the GAO said that Medicare overpaid HMOs for the basic required benefits. The GAO explained the "seeming paradox between our findings and the industry's position" as follows: Medicare paid too much for the basic package of Medicare-covered services, but the industry is adding expensive benefits to attract M+C enrollees. That is, in competitive markets, HMOs have to add benefits that would not otherwise be covered by Medicare, such as prescription drugs. In the GAO's view, the "extra" benefits added by HMOs are responsible for their losses, not Medicare's reimbursement formula.
The Health Care Financing Administration, which runs Medicare, agrees: "M+C payments are adequate to fund the Medicare package of covered services. This is reflected in the fact that, for 2000, MCOs are spending on average 22 percent of their Medicare premiums on benefits that are not available in the fee-for-service program."
Alissa Fox, director of policy for the Blue Cross/ Blue Shield Association, says the government used to pay a set amount — 95 percent of the fee-for-service costs — and encouraged plans to add generous benefits to recruit Medicare recipients to manage care. "Then it changed its philosophy, and wanted to pay the plans only the cost of the basic benefits package. So it cut the rates and said plans were making too much. But if the plans are making too much, why are they dropping out?"
Why indeed?
M+C plans that have left unanimously blame "inadequate government reimbursement." The plans "may decide to withdraw from service areas where they fail to realize a profit, have diminishing profits, or are unable to attract a sufficient number of beneficiaries," according to the OIG.
Healthguard, an HMO in Lancaster, Pa., also blames medical care costs and burdensome government regulations. Maribeth Capeloto of Group Health Cooperative testified last year that inefficient HCFA regulations "contributed to the withdrawal of nearly 100 health plans." Fox says that "differences in funding by geography and burdensome regulations" make the problem worse.
The GAO, on the other hand, reported that low reimbursement was only one factor among many. The GAO pointed out that plans were actually more likely to withdraw from certain areas where payments were higher than average, than from the lowest-payment areas.
It reported that plans' decisions to withdraw from specific counties were associated with several factors: short length of time operating in the county, low enrollment, and weak competitive position. "The bigger the difference in market share, the more likely the smaller plan was to withdraw from the county." Other withdrawals may have been related to plans' inability to recruit providers and enrollees in certain areas. Fox points to "differences in funding by geography."
The smaller plans are more likely to drop out of the Medicare program. About 30 percent (38 out of 129) of the plans with fewer than 10,000 enrollees withdrew in 2000. At the same time, plans with more than 20,000 enrollees experienced only a 7.5-percent (6 out of 80) rate of withdrawal. In fact, of the 33 plans with more than 50,000 enrollees in a state, only one is withdrawing from the Medicare program this year — NYLCare, a subsidiary of Aetna U.S. Healthcare, as part of Aetna's nationwide cutbacks.
Generally, plans with larger numbers of enrollees are sticking with the Medicare program, while smaller plans are leaving. Peterson Consulting has found that the size of an HMO is one factor in determining whether an HMO survives in M+C.
Why have some plans stayed?
The plans that have stayed in the game are generally committed to Medicare managed care as a major product line. The "stayers" typically have between 10,000 and 50,000 Medicare managed care enrollees, while there are some with over 200,000 enrollees. Some see their enrollment increasing even more, as their competitors withdraw from M+C. In Maryland, for example, both CareFirst (the Blues plan) and Cigna are dropping out. The only remaining Maryland plan, Kaiser Foundation Health Plan of the Mid-Atlantic States, is so concerned about a flood of new enrollees that it intends to freeze enrollment. Elsewhere, Well Care HMO in Florida and HomeTown Health Plan in Ohio are expanding where others are dropping out.
Plans that manage the fundamentals well do better in Medicare, as in other lines of business. Health care lawyer Leslie Norwalk, of Epstein, Becker, & Green, says that stronger plans manage their risks better — negotiating risk-sharing agreements with providers, using reinsurance wisely, and putting caps on their pharmaceutical costs where markets allow.
Some of the "stayers," including Kaiser Foundation and some of the Blues plans, have a history of serving the public in a not-for-profit role. On the other hand, many of the "stayers" are for-profit publicly owned companies, such as Blue Cross Blue Shield of Georgia. They must see an opportunity to profit from M+C, or else their continued participation would be a disservice to their shareholders.
The University of Pittsburgh Medical Center is planning to offer an M+C plan for the first time, as part of its overall commercial marketing strategy. "Several employers have said they want to be able to offer a Medicare HMO to their retirees," says Mark Kriscunas, UPMC Health Plan's vice president for government programs. A new entrant in Florida is VitaCare Solutions, headed by J.J. Fadem, M.D., who previously managed a large physician network. Fadem says the keys to success are good contractual relationships, good information, and good customer service.
Peterson Consulting, then, has determined that local market share, not national market share, is an important factor. Cigna had more than 100,000 M+C enrollees scattered across the U.S., but it was the market leader only in Virginia (where it was the only M+C plan) and Delaware (where it had only 3,500 enrollees). Aetna also had large national enrollment, including its Prudential and NYLCare lines, but its M+C products were the market leaders only in three states (New Jersey, Texas, and Maine). Aetna is still participating in New Jersey, where it had almost 90,000 enrollees in September, but dropping out in Texas (about 115,000 enrollees) and Maine (about 1,700 enrollees).
The local market leaders became dropouts in only six states: Maryland, Virginia, Indiana, Arkansas, Maine, and Texas. In fact, most of the dropouts rank third, fourth, or even lower in their local markets. In Florida, 8 of the 30 competing M+C plans are dropping out. These eight dropouts rank between 18th and 30th in market share, and their combined enrollment is less than 6 percent of the Florida M+C market.
Norwalk agrees: Market share is key. "I don't care what your name is or how much cachet you have. Local market share gives you negotiating clout. What do you want — cash or cachet?"
For a free copy of the report Health Plans' Local Market Share and Staying Power, call 202-973-4518 or e-mail dricks@pcit.com
---
Our most popular topics on Managedcaremag.com
---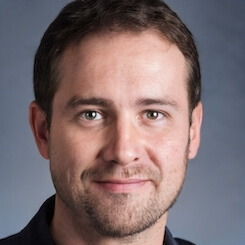 Paul Lendner ist ein praktizierender Experte im Bereich Gesundheit, Medizin und Fitness. Er schreibt bereits seit über 5 Jahren für das Managed Care Mag. Mit seinen Artikeln, die einen einzigartigen Expertenstatus nachweisen, liefert er unseren Lesern nicht nur Mehrwert, sondern auch Hilfestellung bei ihren Problemen.