MANAGED CARE 

February

 

2001

. ©MediMedia USA
Joyce R. Ochs
Business-to-business commerce via the Internet, known as B2B in Internet lingo, has not received the media attention that has made business-to-consumer (B2C) companies such as Amazon.com as familiar as IBM. Yet the dollar volume of B2B transactions on the Internet is expected to be 10 times B2C transactions within a few years. U.S. Bancorp Piper Jaffray Equity Research estimates that while B2C transactions will grow to $100 billion by 2003, B2B electronic commerce (e-commerce) will grow to more than $1 trillion.
Expenditures by U.S. hospitals and health care facilities for medical products, supplies and services were projected to be $200 billion in 1999. This includes $85 billion for medical and surgical supplies, $13 billion for pharmaceuticals, and $102 billion for office, food, and cleaning supplies and services. An industry study in 1996 showed that $23 billion (27 percent) of the $83 billion spent on disposable medical supplies was for process and procurement costs, and that $11 billion — or almost half — of that $23 billion could be eliminated easily through more efficient purchasing procedures.
Current methods
These numbers have caught the attention of the capital markets. The challenge is that the health care marketplace is incredibly complex and difficult to manage. Hospital and other facilities require a vast array of pharmaceuticals, medical and surgical supplies, and other supplies for maintenance, repair, and operations (MRO). The range of needs is broad, and the information channels are not always efficient, either internally or externally.
Most organizations have centralized the purchasing function as a means of control and to make buying practices more efficient. This means that purchasing managers deal with so many kinds of printed catalogs that it is hard to compare offerings by different vendors or distributors.
The need for fast delivery and the complexity of supplies have made intermediaries important players in health care purchasing. For instance, distributors have locations across the country for rapid delivery of the products they stock. Hospitals and other facilities can deal directly with distributors or join group purchasing organizations (GPOs) that contract with distributors for discounted prices based on volume buying.
In general, using a GPO or dealing with a distributor means limits and restrictions on choices or brands. This is complicated by the fact that the makers of pharmaceuticals and medical supplies market directly to physicians and nurses, not to purchasing managers. One result is that an estimated 50 percent of supplies are purchased ad hoc, or off-contract, which translates into higher costs.
Purchasing functions already have become somewhat automated in an attempt to control costs and manage the complexity. Electronic data interchange (EDI) has become the means by which most supplies are ordered. This is, generally speaking, the use of specific, standardized codes and formats to exchange order, purchase, and related payment information between trading partners. EDI functions are usually located in the purchasing office.
To the Internet
Despite the recent downward spiral of dot-com companies, B2B e-commerce is steadily migrating to the Internet. Industry networks are growing, and the health care field already has several supplier sites.
Instead of the traditional distributor, the Internet offers so-called virtual exchanges, or markets, of buyers and sellers. Groups of suppliers offer a variety of pharmaceuticals, supplies, and other products. Buyers can be individual organizations, hospital chains, groups such as GPOs, or smaller special-interest buying groups. Virtual exchanges are either partners with traditional distributors or are offshoots of existing distributors because the need for rapid delivery remains.
Benefits
Internet exchanges have great potential benefit for buyers. In the first place, on-line catalogs are much easier to use in some ways and can streamline the whole purchasing process. A second potential benefit is that people in different departments (of a hospital, for instance) can use an on-line catalog. This is one way to avoid expensive ad hoc purchases. In addition to providing comparative pricing, on-line catalogs provide flexibility and more choice to the buyers. Through the Internet, it is relatively easy to form small buying groups for specific types of supplies. Thus, buyers will be able to benefit from contractual buying, as they do now, with the added benefit of being able to link up for specific kinds of purchases at reduced costs, which they cannot do now.
While the catalog format is the way most health care purchases will be made on-line by institutions, there are some limited uses for an auction format within the health care field. The consumer side has shown how powerful the auction process can be on the Internet and auctions are beginning to show up on B2B sites. There are already auction sites for inventory, equipment and financial leases, and long-term debt. It is not a stretch to imagine sites for buying and selling used medical equipment.
Hurdles
Bringing Internet-based procurement to the health care industry will not be easy. Some of the hurdles are easy to identify; some will take time and money to overcome; and some are hard to pin down. Perhaps the first hurdle is mind-set. The right people in the industry have to understand that B2B is where health care purchasing is headed. The existing method, EDI, works well but is not the final answer to purchasing efficiency. It is too rigid, does not have on-line catalog capabilities, and does not permit multiple users in an organization.
Another question has to do with the nature of interaction on the Internet. In general, the Internet has brought the parties in a transaction together, eliminating the need for a middleman. A good example is buying airline tickets. Ten years ago, one called a travel agent. Today, one goes on the Web and orders e-tickets directly from the airline. Even as virtual health care exchanges are popping up on the Web, Glaxo SmithKline has its own Web site for trading partners. Is it an anomaly, or is Glaxo SmithKline ahead of the curve?
Perhaps the biggest hurdle is the need for hospitals and other health care institutions to install upgraded information systems and procurement software to take advantage of the benefits offered by Internet-based procurement. The efficiencies and economies outlined here will not be possible if an institution does not have an integrated information system in-house.
Finally, two studies predict that 2001 will be the year that makes or breaks the virtual health care exchanges. There are now more than a dozen of them on the Internet. No one knows who the survivors will be. How the exchanges adapt to the marketplace and how they work with distributors will be vital to their continuing existence. We will look at some of them and how they operate in our next column.
---
Our most popular topics on Managedcaremag.com
---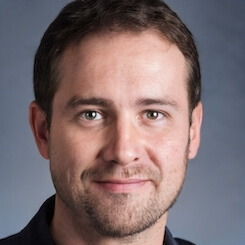 Paul Lendner ist ein praktizierender Experte im Bereich Gesundheit, Medizin und Fitness. Er schreibt bereits seit über 5 Jahren für das Managed Care Mag. Mit seinen Artikeln, die einen einzigartigen Expertenstatus nachweisen, liefert er unseren Lesern nicht nur Mehrwert, sondern auch Hilfestellung bei ihren Problemen.