The Internet has turbo-empowered one of humanity's noblest activities: Browsing. Webster (great name for a dot.com company) says "to browse" is "to eat or nibble off, as the tender branches of trees, shrubs, etc." Browsing the web produces more information with less effort than any other source, at any time in history. It can also be a black hole for people's attention. Sometimes the information found isn't savory.
For these reasons, some physicians and hospitals are hesitant to provide Internet access for their staffs. Even organizations eager to "get everybody connected" must consider how to appraise what everyone is connected to. They ask, "What keeps the Internet from wasting time, and bringing unwanted content into the workplace?"
First, what is the productivity of people with electronic windows to the world? With no deference intended to Bill Gates, the debate about windows in offices has been around since the invention of walls. Ben Hur comes to mind, rowing in the basement of his galley. Would a porthole improve his morale and speed? Or would distraction spoil his concentration, like a cell phone in traffic?
In any business, it serves everyone's interest to keep pretty well on task. Oh, an occasional break to the water fountain (the latté fountain in upscale offices) boosts morale. However, a balance needs to be struck. Doctors normally ask their staffs to forego knitting, comic books, and table tennis during work time, on the principle of duty. Similar norms need to be set for Internet use.
Another concern is that the Internet tempts staff to divert office resources. Physicians have had to deal with this for generations, since telephones came along.
Most offices have policies about "personal use" of telephones, faxes, copiers, chain saws, helicopters, and other objects around the place. "Personal" vs. "business" use of the Internet has to be settled in the same way.
In general, the Internet connection itself doesn't have a large potential for uncontrollable abuse, (although occasionally, we hear of an employee running a numbers game, using the office T-1 line and server).
Beyond the concern about wasting time, there is concern about content. Effortless access to information resurrects chronic ethical difficulties about censorship (now called "content filtering"). A familiar problem for libraries, content control now becomes a concern for Internet-connected medical practices, like other businesses.
Hot medium
Content on the Internet can be fabulously more distracting than TV, not just because it lacks the checks and balances of TV programming. Internet browsing is private, and it is interactive. This makes it a "hot" medium in Marshall McLuhan's terms, contrasted with television which is passive and "cool."
These three factors, lack of censorship, privacy, and interactivity, upset the delicate social equilibrium about freedom of speech applicable to printed material, and pose unique problems for workplaces, schools, libraries, and homes. Medical offices and hospitals share many of these issues.
Some warn that "content filtering" software violates a civil right to free access to information. I think this can easily be refuted with regard to public places. Patients should expect health care environments to meet a high standard of decorum and propriety as part of the healing atmosphere.
Despite its imperfections, current filtering software is good enough to reduce the probability of bumping up against nasty Internet material to something comparable to that of bumping up against nasty graffiti or nasty speech on the soccer field.
This is not to say that there aren't places in our culture for antisocial or unconventional speech, art, or activity. "Filtering" does not mean "removing from the earth." It just means, "providing selective access."
First Amendment concerns
Americans who have grown up in a First Amendment culture can be a little slow to list the hazards of open access to information. However, some pesky categories come to mind, which some say cause injury on contact.
These include pornography, violent and destructive messages (bomb-building and hate), gambling, prostitution, auctions, shopping, and other snares that can lure us into jeopardy. Each of these is problematic for different reasons, but let's skip the details and lump them under the rubric: "material that could distress vulnerable populations."
What attitude should physicians take toward such material? I would assert that there isn't anything inherent in "distressing material" that hurts people, and even distressing things have a place in human literature. Rather it's the interaction between the material and the audience we should concentrate on. Some audiences may deserve special respect.
It is easiest to believe that the sensibilities of children are vulnerable when exposed to yucky ideas and images. It's difficult to say scientifically what harm this entails, how long it lasts, what its remedies might be, or even how to diagnose it. Furthermore, some adults are at least as susceptible to noxious input as children, and are harder to treat when suffering from "post sensibility distress disorder."
The Internet is an incubator for true paranoid delusions and freaky obsessions. As a society, we're never going to pump all this sewage back into Pandora's hard drive. We're going to have to learn to live amidst it.
Like the New York subway, some people will protect themselves by conscientious avoidance; the rest will become inured. Most Americans probably deal with trash on their computers the way they deal with it in national parks — by simply ignoring it.
Doctors should recognize that the possibility of informational harm is real, but modest. It's like the chance of being mugged in the park. Among the spectrum of victims, some shrug it off, some become wary, and some carry lasting scars. We each have to make a personal judgment about whether the risk is worth going outdoors.
I'm not minimizing the injuries suffered when they occur. However, we should keep a balanced attitude toward the costs of a free society. In the American analysis, the dangers of extremely accessible information are a lesser evil than totalitarian control of information.
---
Our most popular topics on Managedcaremag.com
---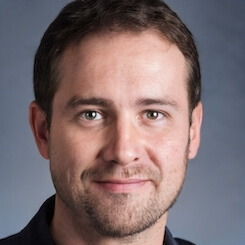 Paul Lendner ist ein praktizierender Experte im Bereich Gesundheit, Medizin und Fitness. Er schreibt bereits seit über 5 Jahren für das Managed Care Mag. Mit seinen Artikeln, die einen einzigartigen Expertenstatus nachweisen, liefert er unseren Lesern nicht nur Mehrwert, sondern auch Hilfestellung bei ihren Problemen.