PALLIATIVE CARE
Physicians don't like to discuss end-of-life care. Neither do health plans, fearing it makes them look cold. A few plans are finding innovative ways to do it.
Trained as a geriatrician, Minneapolis M.D. Edward Ratner had years of firsthand experience dealing with dying patients. But when his own daughter was diagnosed with a terminal illness, he personally experienced what his patients' families had dealt with all that time.
"I could figure out how to get my family what it needed," says Ratner. "But it was hard." And Ratner didn't let the matter die along with his daughter.
In 1997, Ratner started a pilot program sponsored by the Allina Foundation. The collaboration was backed by three large health insurers in the state.
The program identified seriously ill people who were thought to be a year or two from dying. With funding from managed care groups, it would send in a nurse or social worker for a "structured dialogue" on the patient's condition, allowing some planning on crucial issues — such as determining where the patient wanted to die.
"As a result," says Ratner, "70 percent of the people were allowed to die at home, versus 20 percent generally across the state."
For the patients, says Ratner, the program afforded them the chance to make a rational decision on how to live their final days. For managed care groups, it helped avoid the colossal expense of treating a terminal patient in a hospital while providing more sensitive care in the process.
"This is a very unusual situation, where the preferences of patients and managed care line up perfectly," says Ratner. So far, one insurer — a division of Allina Health System — has promised to institutionalize the program. Two others are studying it.
End-of-life care is one issue that most managed care companies have, until recently, shunted aside. Afraid of being criticized for appearing grossly callous, miserly, or for intervening in the relationship between physician and patient, health plans have felt this is one issue they won't, or can't, broach.
But from New York to Minnesota to California, palliative care experts have been steadily coaxing insurers to get involved in studying how best to care for the dying. Two years ago, a national task force on managed care and terminal illness helped push the issue, calling for a broad change in the way MCOs handle terminal care. And as the test programs begin to roll out a string of impressive results, there are signs — often viewed skeptically by some leaders in hospice care — that the managed care industry is considering a new approach.
Elephant in the room
Until now, says Daniel Tobin, M.D., who has worked in palliative care for the Veterans Administration, insurers have been "phobic about discussing this."
Many experts in palliative care point to the same underlying concern: Managed care companies may not want to be perceived as denying heroic care for the dying and dumping them into some low-cost palliative care program.
"When you get to end of life," says Ratner, "it could be seen as saying, 'We don't want to pay for any more care. We'd rather you die.'" Alternately, MCOs that do get involved don't want to look as if they're better at end-of-life care than their competitors — something that could prove a costly distinction.
"There's a potential for adverse selection," says Ratner. "No organization is eager to be identified with end-of-life care. It doesn't attract healthy patients and it might attract dying patients, whom nobody wants."
"There was some organizational anxiety about doing too much of this," agrees Richard Della Penna, M.D., director of Kaiser Permanente's Aging Network, "for fear of appearing to pose the question: 'Is this going to be managed care's way of dying sooner?'"
MCO executives, though, are in good company when it comes to avoiding the realities of terminal illness. It's the last subject many physicians want to bring up.
In a recent survey by Elizabeth Lamont, M.D., of the University of Chicago, physicians' professional prognosis on life expectancy for the terminally ill lined up with what they told their patients in only 37 percent of cases. A larger share of physicians — 40 percent — purposefully put a positive spin on diagnoses, and many flat out refused to tell patients they were likely to die.
"Nobody," says Della Penna, "likes to talk about the elephant in the room. There's sort of a conspiracy of silence. Doctors don't like to give bad news, and patients don't like to hear bad news."
Instead, physicians often end up talking about 11th-hour treatment options. According to a report by Ezekiel Emanuel, M.D., the chairman of the department of clinical bioethics at the National Institutes of Health, almost a third of patients receiving chemotherapy treatments underwent the physically punishing and expensive therapy in the last six months of their lives — suggesting that in many cases, doctors were continuing to pursue medical options rather than begin to prepare their patients for death.
This unwillingness to deal head-on with end-of-life issues has serious consequences for patients, says Cheryl Howe, senior vice president of health services management at HealthNow New York, which includes Blue Cross and Blue Shield of Western New York and Blue Shield of Northeastern New York.
Patients often end up with a very late referral to hospice, sometimes with only weeks left to live. As a result, they often don't have the time they want to prepare themselves or their families.
Managed care executives such as Howe are exploring, aggressively, how they can change a medical system that stubbornly clings to an institutionalized form of denial.
Don't call it hospice
"Managed care has been criticized for many things, but there are many features of managed care that lend themselves nicely to end-of-life care," said Mildred Solomon, Ed.D., the principal investigator for the 1999 report "Meeting the Challenge: Twelve Recommendations for Improving End-of-Life Care in Managed Care."
"Managed care [has] a new and important opportunity to improve end-of-life care in the United States, because it has special tools and strategies that can be brought to bear on the problem," noted the report, which was funded by the Robert Wood Johnson Foundation. Those tools include the ability to institute systems of accountability, conduct population-based health studies, disseminate clinical guidelines, and educate clinicians and patients.
Two years later, a host of managed care test programs, scattered around the country, are bearing out that assessment.
Howe set up Support Blue in Western New York in 1998 for any patient with a "life-limiting" illness. Support Blue gives patients education, medical, social, and spiritual support to deal with their conditions. Volunteers give caregivers a break, so they can come back to the demanding task refreshed. In short, it uses hospice expertise to improve quality of life for very sick people who may or may not be approaching death.
"Physicians understand that Support Blue uses a hospice philosophy — providing adjunct therapy to patients and their families," says Howe. "As a result, referrals to hospice have increased."
Each of the palliative care models offers some lessons for managed care. Ratner, for example, supports the creation of a separate, third-party program that can be funded by managed care. HMOs get the benefit of a more efficient method of care, and they don't have to be concerned about being labeled insensitive for promoting palliative care directly to their members.
"If competing organizations wanted to collaborate," says Ratner, "this would be a good thing to look at."
In the East Bay area, near San Francisco, Brad Stuart, M.D., medical director for the Sutter Visiting Nurse Association and Hospice, part of the massive Sutter Health System, is at the end of a three-year program to identify and coordinate care for people who are probably terminally ill.
Until now, says Stuart, the health care system has known only hospitalization and hospice, with "a Grand Canyon in between." He wants to bridge that with a program for 14,000 people in Medicare HMOs covered by two capitated medical groups. Patients facing a life-threatening chronic condition are assigned a palliative care nurse and a social worker. On their list of priorities:
Coordinating care.
Educating the patient and family.
Advance-care planning, with a new round of planning following each serious medical event in the last years of a patient's life.
Providing good end-of-life care, "preferably at home."
The key to good palliative care is instructing nurses on how to manage each case.
Diane Meier, M.D., of Mount Sinai School of Medicine in New York, set up a program with Franklin Health, training a cadre of case management nurses to provide palliative care. It showed them ways to make sure patients were given the best care possible, including the most effective way to advocate for hospitalization and special care when needed. Sometimes, that might involve getting the managed care group to pay for transportation to and from the hospital for radiation treatment.
"What we were looking at was, 'Can a simple and less costly intervention provide better care?'" says Meier, who recently wrapped up the study and is beginning to analyze results for a final report due later this year. What they found, she says, "was a way for managed care to attend to the needs of its sickest patients."
With the right kind of training, says Meier, the nurses were able to avoid being perceived as agents for insurance companies more interested in denying care than giving it. "Very quickly," says Meier, "they were seen as there to help, not control costs."
But they also did help to control costs by preventing unnecessary hospitalizations and rushed trips to the emergency room.
To make the Support Blue program successful and see it adopted around the country, Howe believes she needs to underscore some of the hard savings associated with effective palliative care.
"MCOs would get more involved if they could see it going to the bottom line," she says.
This fall she's delivering an address to the National Hospice and Palliative Care Organization on Support Blue, and the Robert Wood Johnson Foundation is gathering more information in a move that could lead it to provide grant money for others who would replicate the program.
"Being the only program of its kind is really a selfish distinction," says Howe. "To really be a benefit, this program needs to take off."
Acute vs. chronic care
Della Penna knows exactly what Howe means. About two years ago, he started reviewing Support Blue and other palliative care models being tested within managed care settings. Some of those efforts include palliative care programs set up in different regions of the country for Kaiser Permanente. "There's not a lot of data on how best to do it," says Della Penna, a geriatrician with a long history in end-of-life care.
But, he adds, that's beginning to change. HMOs have an "enormous opportunity" when it comes to palliative care, and he's optimistic that Kaiser can create a program that can be used on a more widespread basis.
Not everyone is persuaded, though, that these pilot programs will be enough to cause MCOs to alter their management styles.
"The health care system is designed around hospitalization and acute care," says Stephen Connor, Ph.D., vice president of the National Hospice and Palliative Care Organization. Traditionally, there have been many problems trying to get insurers to pay for chronic care — and that includes hospice for people who don't qualify for Medicare.
Some have caps on hospice payments that may only cover a few days' involvement. Getting authorization to join a hospice program can be difficult. And while he notes that several privately funded programs have helped prove that a good palliative care program can reduce costs and improve care, "I don't see a lot of movement in that direction."
Ultimately, though, managed care companies may have little choice. Della Penna points out that "the demographics are going to force some of these issues."
Like all health care strategists, Della Penna is all too aware of the tidal wave of geriatric issues the U.S. faces as the population ages over the next 10 to 20 years. If health plans don't wake up now, say some experts, then they'll get a wake-up call from their members. And Stuart sees models in palliative care as one of the few answers to a new era of rapidly rising health care costs.
"This is going to be supported," declares Stuart. "This kind of intervention is the only one I've seen in 22 years that gives you the Holy Grail of increasing the quality of care and either lower costs or a neutrality of costs. We have tremendous room for innovation. And this is right in line with trends of the past 20 years of moving patients out of hospitals and into homes."
---
Our most popular topics on Managedcaremag.com
---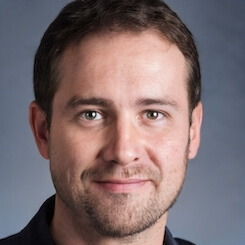 Paul Lendner ist ein praktizierender Experte im Bereich Gesundheit, Medizin und Fitness. Er schreibt bereits seit über 5 Jahren für das Managed Care Mag. Mit seinen Artikeln, die einen einzigartigen Expertenstatus nachweisen, liefert er unseren Lesern nicht nur Mehrwert, sondern auch Hilfestellung bei ihren Problemen.