LEGAL FR0NT
The Senate version would leave previous state and federal rulings against HMOs intact. Medical directors ignoring external-review boards can be sued.
The recent passage in the Senate of the Patients' Bill of Rights means patients are closer than ever before to being able to sue health plans and their employees. This bill amends the Public Health Service Act and the Employee Retirement Income Security Act of 1974 (ERISA) to provide patient protections to all privately insured managed care enrollees. The bill's counterpart (with slight modifications) in the House of Representatives, the Ganske-Dingell-Norwood bill, was at press time being debated, along with a competing bill sponsored by Kentucky Republican Ernie Fletcher, MD. President Bush threatened to veto the Senate bill and Ganske-Dingell-Norwood as they are written.
All of this gives rise to a vigorous debate about patients' rights.
The Patients' Bill of Rights establishes numerous rights of patient access specialists, pharmaceuticals, and emergency care. It also gives patients the right to appeal, to an external review panel, medical decisions made by their health plans. Importantly, the bill imposes liability on plans and their employees that fail to follow the decision of an external review panel.
Individual liability
What does the Patients' Bill of Rights say about personal liability for health plan employees? The bill is clear that any individual who is in the position of making medical or benefits decisions on behalf of a health plan — for example, a medical director or pharmacy director — may be held liable for those decisions under specific circumstances.
If the health plan fails to follow the determination of an external-review panel, the person who has the authority to authorize the benefit but refuses to do so may be liable for a civil penalty of up to $1,000 per day, from the date on which the external-review panel sent its determination to the health plan.
Moreover, in cases where there is a pattern of repeated refusal to follow the determinations of an external-review board, individuals with authority to authorize benefits may be held liable for 25 percent of the aggregate value of the benefits that were withheld or $500,000, whichever is less.
Court rulings left unchanged
From the perspective of plan decision makers, what is critical may be precisely what remains unsaid. The bill states that nothing in it "shall be construed as altering or eliminating any cause of action or legal rights or remedies of … enrollees under state or federal law (including … [ERISA]), including the right to file judicial actions to enforce rights." This means that any previous decisions by state and federal courts are left unchanged, should the Patients' Bill of Rights become law.
Why is this so important? It is clear that the law regarding medical directors' and pharmacy directors' liability for decisions on behalf of a managed care organization is in flux. For example, last year, the Supreme Court tackled the issue of managed care organization liability in the landmark case Pegram v. Herdrich.
In Pegram, the Supreme Court addressed the narrow issue of whether fiduciary duty claims premised on the existence of physicians' financial incentive arrangements were properly brought under ERISA — and held that they were not.
Following the Pegram decision, a number of plaintiffs have brought suit in federal and state courts, attempting to test the limits of Pegram's protections and establish new ways to reach into the pockets of managed care organizations, their employees, or contractors.
For example, a recent federal case, Pryzbowski v. U.S. Healthcare, used Pegram as a precedent — holding that an MCO's administrative decisions to delay a treatment to the plaintiff were pre-empted by ERISA and subsequently dismissed.
As these cases continue to wend their way through the courts, the full implications of Pegram remain unclear. What is clear, however, is that courts and state legislatures are struggling to decide whether — and to what extent — to hold managed care organizations and their employees accountable for the decisions they make.
The result is a significant variation from state to state as to whether medical directors and others in a position to make eligibility and treatment decisions can be held liable for those decisions. While some states may have protections in place for MCOs or their employees, this is not uniformly true. In fact, state law may, in certain cases, impose far greater liability on employees than would be incurred under ERISA, which limits damages.
In short, the fact that the proposed Patients' Bill of Rights does not alter existing decisions against MCOs or their agents may have far greater implications for individual liability than the penalty clauses associated with external-review decisions.
The bill misses the opportunity to resolve, on a uniform basis, the issue of whether medical directors and others can be held liable for eligibility and treatment decisions.
Of course, because the bill has not been signed, changes are certain to occur as the legislative process proceeds. Yet, given the Pegram decision and those that are sure to follow, there is likely to be future litigation over the decisions made by health plans, regardless of what happens in Washington.
---
Our most popular topics on Managedcaremag.com
---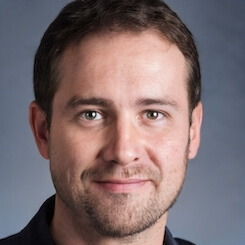 Paul Lendner ist ein praktizierender Experte im Bereich Gesundheit, Medizin und Fitness. Er schreibt bereits seit über 5 Jahren für das Managed Care Mag. Mit seinen Artikeln, die einen einzigartigen Expertenstatus nachweisen, liefert er unseren Lesern nicht nur Mehrwert, sondern auch Hilfestellung bei ihren Problemen.