Washington Watch
Managed care and other health care organizations still are trying to figure out the probable effect of a U.S. Supreme Court decision that lays new ground rules for determining whether physicians and nurses who are employed at health care facilities are entitled to organize. In National Labor Relations Board v. Kentucky River Community Care Inc., et al, the court rejected the NLRB's interpretation of "independent judgment" in a union attempt to organize nurses at a residential care facility.
Kentucky River argued that its RNs were supervisors, and refused to bargain with the union. The NLRB ruled for the union, but the Sixth Circuit Court of Appeals rejected the NLRB's interpretation that nurses were not supervisors. The Supreme Court upheld the circuit court.
In a series of decisions since 1994, the NLRB has held that health care professionals who exercise "ordinary professional or technical judgment in directing less-skilled employees to deliver services" are not exercising the kind of "independent judgment" required to qualify as "supervisors" — decisions that have aided efforts to organize health care professionals.
Broadly speaking, the ruling applies to the private sector, says Susan Adelman, MD, president of Physicians for Responsible Negotiation, the AMA's organizing arm. "Organizing in public institutions is not affected," she explains, because public institutions are governed by state labor laws. Private entities are bound to federal law and the NLRB. PRN has been organizing recently in the private sector, and Adelman admits that the Supreme Court ruling is "bad news" that could curtail collective bargaining rights of physicians employed in the private sector.
Barry Guryan, a specialist in employment law in the Boston law office of Epstein, Becker, & Green, notes, however, that the NLRB recently has made "a lot of decisions, very close decisions, extending protection of the [National Labor Relations] Act, especially in the health care area" — including extending the right to organize to interns and residents in Boston. "They had been considered students, but now they're considered students and employees."
A recent AMA study classified 38 percent of medical doctors nationwide as employees — most of them working for group practices, hospitals, medical schools, or government agencies.
Fast out of the chute
Until the high court ruling, PRN was on something of a roll. The AMA created PRN at its annual meeting in 1999. PRN filed its first petition with the NLRB to represent a group of doctors in December of that year. And, in its first full year, PRN began organizing or negotiating contracts for three physician groups: It negotiated a contract for 38 physicians employed by Wellness Plan, a Medicaid HMO in Michigan; launched efforts to represent 19 New Jersey physicians employed by Concentra Health Services; and secured an election to represent 168 residents and fellows at Lutheran General Hospital in Park Ridge, Ill.
PRN recently affiliated with a group representing emergency physicians in Austin, Texas — a "right to work" state that traditionally has been inhospitable to unions. Under Texas law, doctors can't work as employees for a corporate entity, though the law does allow them to work for an organization run by other doctors. That's just the case with PRN's new affiliate — Austin Emergency Medicine Physicians for Responsible Negotiation, a group of 20 emergency physicians that was PRN's first attempt to charter an independently established labor organization. PRN Executive Director Robert Bernat, MD, JD, says the group "will pave the way for other emergency medicine physicians in a specialty that needs the assistance of PRN."
The Austin group is employed by Third Coast Emergency Physicians, which provides staff to emergency rooms at two hospitals. PRN's main concerns have to do with the degree of practicing physician involvement in decisions concerning patient care and overall medical policies in the ER. "The physicians want a real voice on matters where approaches to constraining health care costs conflict with what is best for patients needing emergency care," says Dennis Watts, MD, an employee of Third Coast and a representative of the PRN local.
"We feel management is ignoring our input on important issues," he says, singling out staffing, patient flow, equipment needs, exam space, and physician work space. "There is an absence of input on what patients are charged. There has been a lack of accountability regarding receipts for services billed in our names."
Where from here?
The NLRB's interpretations may change as a result of the Supreme Court ruling, but the decision isn't likely to settle how to define a supervisor or to lessen unionization efforts. "The big picture is that the board has been pushing for more people to organize, and the courts have sometimes stopped the board," says the lawyer Guryan. Unions "are pushing for new people to organize, and health care is a fertile field."
Guryan notes that four of the justices joined in a dissent to parts of the court's ruling, indicating that the issue may not be firmly resolved. In addition, PRN says the ruling underscores the importance of continuing its legal challenges and increasing its presence with collective bargaining units in the public sector. PRN has launched a project to educate physicians on "how to become PRN's eyes and ears in local communities, and help to identify groups of physicians who could benefit from PRN's collective bargaining expertise," Adelman reports.
Watts, of Third Coast, notes that doctors are conservative and thus slow to organize. He credits PRN's policy against strikes that would endanger patient health as a factor in helping coalesce support for his group's affiliation with it.
How reaction to the Supreme Court ruling develops may eventually depend on whose ox is being gored. The American Association of Health Plans isn't looking at this particular case with any special interest, says spokesman Mohit Ghose: "The right of collective bargaining for health care workers already is established as a permissible type of unionization. Our main issue is that independent physicians should not be permitted to collude, unionize, or price-fix."
Ed Sills, communications director for the Texas AFL-CIO, thinks that health care workers increasingly are better targets for organizing — and that their frustration with health plans appears to be a factor. "I think you will see more of this in Texas and nationwide," Sills predicts — the court's ruling notwithstanding. Analysts say unions have gained a measure of acceptance among physicians in the past decade, as individual doctors have watched their incomes, influence, and authority wither under managed care and with the growth of large physician groups. "Unions are a relatively new tool to give doctors additional leverage," Sills says.
Unions are seen by some physicians as a way to regain some control and boost income, despite some concerns that unions ultimately may hurt consumers by preventing insurers and health plans from controlling costs. PRN and health care organizations agree that the decision is likely to spill over from the judicial forum into the legislative arena — and that, ultimately, Congress will be asked to clarify the definition of who in health care is a "supervisor."
One labor union spokesman and legal analyst thinks it will take time to assess the effect of the Supreme Court ruling on organizing efforts. "You have to look at the facts and the law in each individual situation," he says. "This isn't something that means doom or victory for anybody. It's just one more stop along the road."
---
Our most popular topics on Managedcaremag.com
---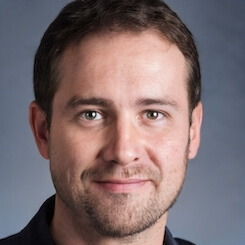 Paul Lendner ist ein praktizierender Experte im Bereich Gesundheit, Medizin und Fitness. Er schreibt bereits seit über 5 Jahren für das Managed Care Mag. Mit seinen Artikeln, die einen einzigartigen Expertenstatus nachweisen, liefert er unseren Lesern nicht nur Mehrwert, sondern auch Hilfestellung bei ihren Problemen.