The diagnostic procedure has medical promise, but a lack of utilization guidelines raises questions about resource use and keeps payers away.
The diagnostic procedure has medical promise, but a lack of utilization guidelines raises questions about resource use and keeps payers away.
HealthScreen America has carved out a niche. With 150-plus diagnostic centers nationwide, the company offers diagnostic procedures to baby boomers who want to take a more active role in their own health care — from testing for genetic disorders to thyroid and lupus screenings to CT scans.
However, in an interesting twist, the company stands firmly against lobbying the managed care industry to pick up the tab for a controversial procedure that is rapidly gaining popularity and is marketed directly to boomers: full-body computerized tomography, commonly called full-body scan.
Eduardo Balbona, MD, HealthScreen America's chief medical officer, calls full-body scans "the cosmetic surgery of preventive health." HSA does not offer full-body scans and Balbona does not think the procedure should be marketed directly to the public, as is done in many cities. He feels a full-body scan should be done only after a referral from a physician.
Even though HealthScreen America could make a lot of money by appealing directly to the public, his stand parallels that of just about all of the managed care industry.
Mohit Ghose, spokesman for the American Association of Health Plans, calls the procedure "new and trendy," and feels the best medical evidence available doesn't support asking health plans to pay for it.
Pamela Gadinsky, spokesperson for Humana Health Insurance Co. of Florida — where several facilities offer the screening — says that if a law were passed to force managed care to cover it, it would "bankrupt the system."
Numbers back her up. The devices alone cost upward of $1 million. Robert Kagan, MD, whose LifeScan centers in Fort Lauderdale, Fla., offer the service, says he needs to see a minimum of five patients each day to recoup his investment.
He charges around $800 per scan, but in other markets with higher overhead, the procedures are billed at as much as $1,300.
Raw potential
Medical professionals are excited about the raw potential of the technology — a noninvasive way to detect cancer, cardiovascular disease, back and prostate problems, and much more, long before the first symptoms appear. Patients undergoing the 10-minute procedure are scanned from the neck to the pelvis. There's no waiting for test results, which are available immediately after.
Some physicians who have bought the devices, including Kagan, say they are selling peace of mind. Another Florida physician, Arnold Needleman, MD, operates a center in trendy Boca Raton, a city where baby boomers and wealthy retirees have plenty of money to spend.
He says it is not the radiation level that concerns health plans, but simply that "the establishment doesn't embrace change."
He likens full-body scans to MRIs, which, he observes, "also were not accepted at first."
However, many in the field decry what they view as selling fear — a tactic that raises questions of wise resource use. Echoing what has often been said about the postwar generation wanting what it wants from the health care system, Kagan notes that "boomers don't want to wait until they develop symptoms." He acknowledges that 95 percent of his patients have no symptoms before undergoing the scan.
Thomas B. Shope, MD, of the FDA's Center for Devices and Radiological Health, frames it this way: "Some of these people are in the business to scan anybody who comes through the door. If you've got the money in your wallet, you're going to get scanned."
In a typical case, someone goes in for a full-body scan and some abnormality, however insignificant, is picked up. Instead of going home with peace of mind, the patient is now either worried or downright scared.
Another, more detailed procedure ensues, followed by confirmation that could result in invasive procedures or surgery — or a different outcome that reveals nothing wrong at all. In either case, insurers are forced to pay for most follow-up care.
Oregon-based Feedback Research Services, a company that studies health care trends and then issues reports on its findings, concluded that third-party payers are out of the loop as a sort of check and balance — where health plan committees ostensibly would review the evidence before deciding whether to cover a procedure: "The hype has created a difficult environment in which to pursue scientific assessments of the value of this technology."
Feedback Research did note, though, that the scan could be useful for symptomatic patients. Last year, an American College of Cardiology/American Heart Association report acknowledged the potential advantages for selected groups of patients, but stopped short of recommending its use for the general public.
ACC published another study of 1,764 patients last February, supporting use of the technology as a "filter" for coronary artery scanning in symptomatic patients. In addition, another study released in March at the AHA's annual conference deemed full-body scans useful in identifying patients who appear healthy (e.g., those who are physically active, have low HDL cholesterol, are nondiabetic and nonsmokers) but because of genetic or other reasons are at risk for coronary artery disease that hadn't been detected by other means.
FDA warning
Resource use isn't the only issue at stake. Allowing a person to walk in off the street and be subjected to a procedure with a high dose of radiation — and then get results that may not necessarily be accurate — may not be good medicine.
The procedure has been promoted so widely in the mass media that the U.S. Food and Drug Administration issued a warning this spring about those high radiation levels.
That came on the heels of a policy statement from the American College of Radiology that it does "not believe there is sufficient scientific evidence to justify recommending [the procedure] for patients with no symptoms of a family history suggesting a disease."
John Cardella, MD, chief of radiology at the State University of New York-Upstate Medical University in Syracuse, served on an FDA advisory panel examining the scan. "For an average Joe to walk in off the street and be screened from head to toe is probably a bad idea, especially if he isn't in any risk group," he says.
The scans emit far more radiation than conventional X-rays — a CT scan of the chest alone delivers 100 times the radiation of a conventional chest X-ray. The FDA notes that full-body scans expose all organs, magnifying the risk of overexposure. There is no known threshold of safety for a single radiation exposure, but cumulative exposure over a lifetime raises the risk of developing cancer.
Another concern is that a negative report does not rule out the possibility that a person will suffer a heart attack or other illness within a year or two of being tested. Those wanting to err on the side of caution hope that a study being conducted by the National Institutes of Health will provide more definitive answers when completed in 2005.
For example, while a full-body scan can pick up calcium deposits in the blood system long before symptoms of circulatory problems present themselves, there are questions about how much calcium actually presents a risk for heart disease.
Many health plans have looked at the literature and come to similar conclusions. Woodrow Myers, MD, chief medical officer for Blue Cross of California, investigated the procedure and concluded that it results in too many false positives and is not medically necessary.
Joseph Luchok, spokesman for the Health Insurance Association of America, says pressure is building to move the procedure from one that patients pay for to one that should be at least partially covered by insurers. "The question," he says, "is what is best for the entire system."
The FDA says that the procedure has taken off so quickly that it has no idea how many centers there are — making regulation more difficult.
The technology entered public awareness in 1999 and 2000. In an effort to change what he calls the "reactive" nature of medical care, Harvey Eisenberg, MD, of HealthView in Newport Beach, Calif., advanced the concept of applying sophisticated software to create images of the heart and lungs.
Following publication of a 1998 journal article that detailed the potential benefits of the technology's ability to detect coronary artery stenosis and occlusions, the number of installed systems increased significantly in 2000. Centers began to open in many states.
Less radiation, less utility
There is a possibility that the initial FDA warning will soon be followed by guidelines that require manufacturers to design devices that emit less radiation.
Cardella says that if that happens, the image quality would be reduced, thus eliminating the technology's main selling point: a high-quality, high-resolution image.
In truth, the government can do little to regulate actual use once a device is in the marketplace. This is not uncommon for some medications; human growth hormones, for instance, are now used under the rubric of anti-aging. The hormones require regular injections, and people spend thousands of dollars a month out of pocket — despite FDA warnings that the procedure is useless and potentially dangerous.
In the end, regulating use of full-body scans may fall to payers. For now, the industry is united.
Paul Carson is a free lance in Florida who has written extensively about the business of medicine.
More like this
AHRQ's Free Research Can Help Plans Anticipate Coverage Issues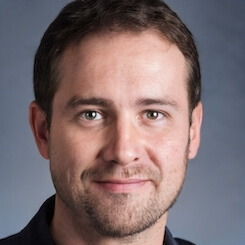 Paul Lendner ist ein praktizierender Experte im Bereich Gesundheit, Medizin und Fitness. Er schreibt bereits seit über 5 Jahren für das Managed Care Mag. Mit seinen Artikeln, die einen einzigartigen Expertenstatus nachweisen, liefert er unseren Lesern nicht nur Mehrwert, sondern auch Hilfestellung bei ihren Problemen.