Other states were looking to Florida to lead the way in Medicaid disease management, but now they may want to keep their distance.
Three years ago, state lawmakers in Florida fought growing Medicaid costs by backing disease management programs that promise savings and slashing their budgets in anticipation of a payback.
This year, they have upped the ante by $214 million, looking to a controversial new supplemental rebate law that forces drug makers to put up either extra cash or a "value-added" program to get their medications on the state's prized formulary. In the contentious environment of the state capitol in Tallahassee, the row over Medicaid is making some unusual — and distinctly uneasy — bedfellows in the debate about the future of disease management in Medicaid.
As lawmakers were debating the Medicaid law, Pfizer lobbied hard to get a provision that allows the drug giant to provide an innovative DM program and escape paying rebates while getting all of its drugs on the state list. Pact or no pact, though, the new law was quickly targeted in a federal lawsuit brought by Pharmaceutical Research and Manufacturers of America.
Meanwhile, some longstanding DM companies are warily eyeing the pharmaceutical giant's jump into Medicaid DM, afraid its success could generate new competition and a failure would tarnish an industry still working hard to gain acceptance.
Adding to the stress, the state's Agency for Health Care Administration (AHCA) has come under attack from legislative auditors accusing it of taking an ineffective and slow-motion approach to DM that has failed to generate promised savings.
Through all the turmoil runs one clear theme: The Florida legislature and Gov. Jeb Bush are absolutely determined to find creative ways to cut the state's multibillion-dollar Medicaid bill, and DM companies and drug makers alike are scrambling for their piece of a very large pie.
Meanwhile, other states are paying rapt attention to see what they can learn from the Sunshine State's problems, preparing to mimic whatever can help lower costs in their areas.
"There is heightened interest, especially in light of the recent Pfizer project," says Maresa Corder of her colleagues in other states. Corder is a consultant with the state AHCA who runs much of the day-to-day business of Florida's DM program.
The stakes are huge. With drug prices rising at a budget-busting, double-digit pace, states are finding their annual Medicaid bill soaring as a weak economy blunts tax revenue.
Control of drug prices is fiercely contested, and the drug industry has been quick to attack a host of new laws springing up from coast to coast that are aimed at forcing down prices and in at least one case — in Maine — threatening to place caps on costs.
Still, that hasn't stopped Pfizer from breaking ranks and coming up with its own creative solution to state control.
In the deal, Pfizer Health Solutions will hire 60 nurses to deliver a one-on-one DM program to about 50,000 Floridians suffering from four chronic illnesses: congestive heart failure, hypertension, diabetes, and asthma.
Pfizer is also providing a health-literacy program and contributing drugs to the program, and backing it all up with a guarantee of $33 million in savings. The program is being added to a pioneering set of DM contracts that the state signed with a variety of providers more than a year ago.
In return for the guarantee, Pfizer gets all 23 of its drugs on the new formulary. The quid pro quo guarantees that when a doctor wants to prescribe one of Pfizer's drugs — including some blockbusters like Lipitor and Zoloft — the Medicaid patients will get it. Drugs not on the formulary can only be prescribed if doctors get permission.
In early August, the Pharmaceutical Research and Manufacturers of America filed a federal lawsuit in Florida asking to trash the whole supplemental rebate statute.
"They violated federal law in the creation of their formulary," declares PhRMA's assistant general counsel, Jan Faiks. The formulary is being drawn up based solely on which manufacturers paid the rebate, says Faiks, not the quality or safety of the drug under consideration. Also, the only way a state can exclude a drug that's already on the federal formulary is by determining that it lacks a "significant, clinically meaningful therapeutic advantage."
Heading to court
As Managed Care was headed to press, Faiks was headed to court to ask a judge to issue a temporary injunction to freeze the state law and put the old formulary back in play.
Ironically, PhRMA's chairman this year is Hank McKinnell, the CEO of Pfizer and a chief architect of the deal with Florida. Nevertheless, Pfizer executives make clear their opposition to supplemental rebates.
"Pfizer is not in favor of supplemental rebates," says PHS Vice President Nancy Steele. With this collaboration, she contends, Pfizer provides access to its drugs while helping the state control Medicaid expenses.
Steele insists that even though Pfizer is being compensated for its DM efforts by having its drugs on the formulary, the company will go ahead with the plan as a test Medicaid project even if PhRMA successfully scuttles the new rebate/in-kind law.
Asked what she thought of the private negotiations, Faiks says the company cannot offer an opinion, as it could violate federal antitrust rules for a trade association to take a position on what an individual company chooses to do.
As for disease management programs, says Faiks, "We think they're smart." But, she adds, "That is a whole different deal."
Cheering her on in the suit to squash the rebate law and Pfizer's DM deal are executives at other DM companies already doing business with Florida.
"It's unconventional in anybody's book," says Christobel Selecky, the CEO of LifeMasters Supported SelfCare, which has a contract for CHF patients in northern Florida. "Pfizer has really never done this particular program before. I'm concerned that Florida has gone with an unproven program with such a large population."
It's a no-win situation for smaller DM outfits, says Warren Todd, executive director of the Disease Management Association of America. If Pfizer succeeds, mainstream DM companies face a deep-pockets rival. If it fails, all DM programs are likely to see their reputations tarnished by the results.
"They're all worried," says Todd.
Pfizer, for one, dismisses the fears. "I think we should all focus on delivering the best possible results and not worry about a brother or sister program," responds Steele.
Sharpe says no one will be able to judge just how effective Pfizer can be at cutting costs for about 15 months. Nevertheless, it's clear he wants to offer some hard results as soon as possible. Florida's aggressive DM Medicaid program already got one black eye from the state's Office of Program Policy Analysis and Government Accountability, which audits programs for the state legislature.
Thumbs down
In May, that office delivered a failing grade on every important factor that inspired the DM initiative back in 1997. By dividing the Medicaid population into a variety of programs targeting individual acute ailments, the auditors said, the program was made inefficient and inconsistent, unable to deal with comorbidities.
The initiative failed to improve public health, and did little to prove it could cut costs. AHCA was also held up as slow to develop the program, putting in place only five of the nine programs called for by the legislature in 1997 and 1998.
Just in anticipation of DM's ability to cut costs, the legislature went ahead several years ago and sliced Medicaid's budget by $66 million. That, says Sharpe, was a mistake.
"We in no way have achieved that level of savings," he says. "Some disease management organizations, we believe, are saving us funds, though not in the range of the budget reductions."
While the legislature was counting savings before the programs were even put in place, says Sharpe, it failed to recognize that there were administrative costs that had to be paid to the DM companies to get the programs up and running. If he had to do it over again, says Sharpe, he would prefer an invest-now, save-later approach.
Blame on both sides
Some of the DM companies would have liked to have seen AHCA move more quickly, too.
"AHCA took a long time" contracting, says Selecky. Because they were doing due diligence and trying to contract at the same time, negotiations stretched on for far longer than anyone thought. "It took LifeMasters almost a year from the time we were selected to getting a contract signed," she adds.
Earlier this year, another DM company, Coordinated Care Solutions, was handed a bill from AHCA for $7.5 million after state officials concluded that the contractor failed to deliver $15 million in guaranteed savings and was required to return its administrative fee.
The company fired back that by its analysis, it had exceeded its goal for diabetes patients and that the state was measuring its performance against an artificially low baseline. Both sides recently agreed to turn the dispute over to an independent mediator.
Chalk it up to growing pains for a fledgling program.
---
Our most popular topics on Managedcaremag.com
---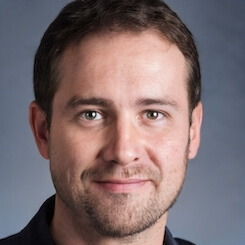 Paul Lendner ist ein praktizierender Experte im Bereich Gesundheit, Medizin und Fitness. Er schreibt bereits seit über 5 Jahren für das Managed Care Mag. Mit seinen Artikeln, die einen einzigartigen Expertenstatus nachweisen, liefert er unseren Lesern nicht nur Mehrwert, sondern auch Hilfestellung bei ihren Problemen.