PROFESSIONAL DEVELOPMENT
New programs hold promise for rehabilitating sound physicians who have, for any number of reasons, lost some of the skills they started with.
Last year, approximately 3,300 of the nation's 676,000 practicing physicians had their licenses revoked or limited in some way by state or territorial medical boards. Some physicians had substance abuse problems; others did not provide acceptable care to patients because of knowledge deficits or medical errors. Still others were competent physicians who, after time away from active practice, simply needed to bring their medical knowledge up to date. But to apply the blanket label "problem physician" to anyone, says Martha Illige, MD, medical director for the Colorado Personalized Education Program (CPEP), is counter-productive.
"It's not the most useful way to approach the situation," says Illige, "and it prevents physicians from getting the assistance they really need."
Since 1990, CPEP has been working to evaluate and educate physicians, looking to provide the assistance physicians need. The majority of physicians who enter the program do so through a peer review or disciplinary process by a medical board or a hospital. Last year, the program took on greater stature when the National Board of Medical Examiners and the Federation of State Medical Boards began sponsoring the Institute for Physician Evaluation (IPE) to examine physicians' continued competency to practice. CPEP provides all the assessment services for the institute.
The program evaluates the physician's medical knowledge, clinical reasoning, patient-care documentation, and physician-patient communication skills. An in-depth, personalized educational program addresses any deficiencies found during the assessment.
"We believe that on a national level, there's a need to conduct as many as 500 to 1,000 assessments a year," says Peter Scoles, MD, vice president for assessment programs at the National Board of Medical Examiners. "We hope that the relationship with CPEP, and the IPE of Colorado, is the first of what will eventually be a national network of perhaps 5 or 10 centers like this."
Sizing up the problem
Since 1990, more than 375 physicians from 36 states have participated in CPEP. Elizabeth Korinek, MPH, the program's executive director, says many more physicians could benefit from the program.
Between 1 percent and 3 percent of all practicing physicians are disciplined each year for issues related to quality of care. "That's a lot more than 300," says Korinek. "If you add in the physicians who are involved with either HMO or hospital peer review — concerns that might never rise to the level of a medical board — there are many more physicians who would use this program if they knew it was available."
Western Colorado IPA's quality assurance committee recommended two physicians for CPEP assessment. One successfully completed the re-education portion of the program; the other rejected the assessment findings, left the Montrose, Colo.-based IPA, and began his own practice. According to Jeffrey Krebbs, DO, president of the IPA, the matter is now in the hands of the state board of medical examiners.
Scoles believes that programs like IPE have significant implications for health care organizations: "HMOs have the need to assess the quality of physicians who work for them, and to assess their ability to maintain competent care. Programs like this offer the ability to do so."
Krebbs echoes those thoughts, with a caveat. "If the doctor is not of a humble mind-set, it's going to be very difficult for him to adapt to scrutiny, instruction, and properly accept constructive criticism."
Illige says that the information gap is a huge barrier to increased use of a formal assessment and structured re-education program. In other words, the concept of periodic reassessment of clinical abilities has not penetrated the medical community.
"In many ways, that is the definition of a profession," says Illige. "You have a special set of knowledge and skills that you received extended training for, and then periodically you have to update those skills. That needs to exist in medicine."
Illige believes that a barrier is the perceived time and expense of formal assessment and re-education. She points to the thousands of dollars spent on CME vacations and cruises, but says evidence exists that they don't lead to improvement in practice. "The most important thing is that we inform people how structured assessment and education can be used in a proactive way."
Efforts are under way on several levels. Scoles says that Federation of State Medical Boards representatives are visiting individual boards to inform them about the IPE program. They're also taking state medical board members to CPEP so they can see first-hand how the program works. On another level, the National Board of Medical Examiners is developing and distributing materials to hospitals and other health care organizations that might need a resource for physician evaluation.
Four key areas
The individualized assessment provided by IPE examines four key areas: medical knowledge, clinical reasoning, communication skills, and patient-care documentation. It's an in-depth, two- to three-day procedure that's personalized to take into account what each physician does in his or her practice. For example, physicians participate in at least two interviews with physician assessors practicing in the same field. To assess physician/patient communication skills and clinical knowledge, assessors videotape the participants interviewing three actors posing as patients. The physician reviews the tapes with an IPE psychologist or communications specialist.
"The videotaped sessions were very enlightening and helpful," a dermatologist who spoke under the condition of anonymity reports. "They pushed me toward reviewing things. When it's required, it's more likely you will respond in a manner that's quick rather than putting it off."
That, says Illige, is the reason the assessment and education components are structured as a two-part process. "We know about human behavior in both arenas, medical and educational. And what inclines people toward success are clear goals and objectives and some kind of monitoring. Just telling someone to do something isn't as useful as structuring and reviewing over time."
The CPEP medical education director works with the physician to develop the education component. Most education plans are completed while the physician continues to maintain his or her normal practice activities. The education component can include attending medical conferences, reading journals and texts, and periodically submitting cases to a mentor for review.
"The education is more of a partnership," says Korinek. "You can't force someone to learn. You have to have a relationship that allows for collaboration where you're working toward the same goals. A person may not agree with everything in his program, but it's important to have his buy-in."
That approach is working. A 1997 survey conducted by CPEP indicated that 80 percent of the physicians who had been through the program had gone on to practice with no further incidents. But Korinek knows there are still improvements that need to be made.
"In the past, the focus always has been on getting the doctor evaluated," Korinek says. "Often times the agency that referred the physician to us for evaluation would let the physician fix the problem without structure and oversight. But I think that's only using half the benefit of the program. Not only do you need to go to a course, but to work with someone who can help implement the change."
Says the dermatologist, "I honestly think that having gone through the assessment, and now the education part of the program, I can be a better doctor now than the last half of the 19 years I was in practice."
Implications for the future
Scoles, from the National Board of Medical Examiners, understands that it would be easy to pigeonhole programs like IPE, but hopes they are not pigeonholed. It's not just about helping physicians with spots on their record, but also about helping physicians who, because they perhaps have not seen patients for a while, may be out of touch.
He adds that physician evaluation programs might have a value to a malpractice insurance provider who's faced with an individual who has been competent for years but suddenly has three or four actions filed against him. "The insurance company has to make a decision about whether to include that physician in next year's network," Scoles points out, noting that physician evaluation programs might be a very good method for assisting in that decision-making process.
The IPE program is not inexpensive, and physicians usually foot the bill for it. The assessment fee is $7,500. The fee for developing a custom education plan is $900; the plan-monitoring fee, $350 per month; and the post-education plan evaluation fee, $2,300. CPEP's Illige says it is money well spent.
"When you compare the cost of formal assessment and education to the cost of such adversarial practices as fighting to defend or suspend hospital privileges, the adversarial costs are way more expensive than anything involved in the assessment and education process," Illige points out.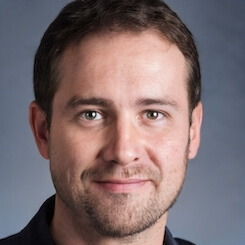 Paul Lendner ist ein praktizierender Experte im Bereich Gesundheit, Medizin und Fitness. Er schreibt bereits seit über 5 Jahren für das Managed Care Mag. Mit seinen Artikeln, die einen einzigartigen Expertenstatus nachweisen, liefert er unseren Lesern nicht nur Mehrwert, sondern auch Hilfestellung bei ihren Problemen.