Managed care is a business. Each party to a potential managed care agreement has a number of business and economic considerations. Both parties want a profitable relationship, and while profitability is important, providers and managed care organizations seem to have more success when they identify a joint mission for the relationship and take a team approach to contracting.
In the competitive world of managed care, it is easy to focus on market share and rates to the detriment of the delivery of economical, high quality medical care to subscribers.
Whether you are a physician, a hospital administrator, or a representative of a managed care organization (MCO), the patient or plan subscriber is your main customer. Make sure that all contract negotiations begin with this in mind.
In addition to evaluating an MCO's credit rating, providers should evaluate a potential partner's financial strength through review of its financial statements, marketing efforts, strategic plans, and cost projections. It is also a good idea to look at the MCO's preauthorization and claims-audit processes, member enrollment and exit statistics, physician-turnover levels, and patient-satisfaction surveys.
This information could help flag unusually high patient-premium increases, high hospital-utilization rates, excessive lengths of stay, and untimeliness of provider reimbursement — a combination that might signal that an MCO is headed for distress.
MCOs should look for providers who differentiate themselves from competitors. Favorable providers include those that possess good patient-satisfaction histories, advantageous geographical locations, and a willingness to share economic risks.
It is fairly common for MCOs to impose penalties on providers for not performing as required under a managed care contract. For instance, the contract might state that the provider will not be reimbursed if the MCO is not notified within 24 hours of a patient's discharge from a hospital. MCOs should expect to be held to similar standards.
The contract might include language that provides that if payment is not received from the MCO within a given time frame, discounting of provider rates will be denied. For each requirement that an MCO imposes, the provider should consider requesting assumption of a corresponding responsibility from the MCO.
Prompt reimbursement
Physicians and hospitals are expected to deliver care at the moment the patient presents. Certainly, one would agree that providers expect and need prompt reimbursement, so that they are, in fact, able to provide immediate services.
Denials present a particularly ripe area for implementation of mutual covenants addressing responsibilities. Denials of coverage by MCOs are unavoidable and part of a provider's cost of doing business.
In today's market, however, providers need prospective notices of denial. The practice of making denial determinations on a current basis that are then applied retroactively presents problems for providers, as well as patients. Providers should attempt to negotiate language into the managed care contract that requires the MCO to give prompt notice of denials and should include a requirement that denials be applied prospectively.
This will enable providers to extend appropriate notice to patients and other health care providers involved in the patient's care, which will result in greater efficiencies for both providers and MCOs, as well as less frustration for the patient, the real customer.
Manage administrative overhead
A chief issue that providers and MCOs face is managing administrative overhead. Every MCO has its own set of administrative rules or procedures. Providers, who may be subject to the rules of several MCOs, must determine an appropriate method of streamlining and handling the administrative processes.
When an MCO implements new rules, providers have to spend more time (which converts to increased staff costs and professional fees) to ensure that they are complying with the rules. Obviously, this results in greater provider costs.
Across the board, managed care premiums are growing much faster than the cost of living. Many MCOs are attributing the increases to factors like higher hospital and drug costs, but providers insist that some of the costs could be reduced if certain MCOs, which have not already done so, would update their infrastructure. Passing a $50 claim back and forth for adjudication through layers of administration, for instance, is likely to cost the plan and the provider a lot more than $50.
These types of administrative costs translate into real dollars and contribute to higher premiums for subscribers. The managed care contract should contain provisions that set forth a procedure for expediting claims adjudication, including language that minimizes the cost of revolving small claims.
In addition to streamlining claims adjudication, providers and MCOs should review the reimbursement-approval process. Consider the case of a patient who presents to his primary care physician, but needs to be referred to a specialist.
MCOs often put the primary care physician in the position of approving diagnostic evaluations or tests that the specialist wants to order. This additional layer of administration produces increased costs and may frustrate the physicians and patients involved.
While it is certainly understandable for an MCO to look at the primary care physician as a quarterback, of sorts, to call the plays required for a patient's care, MCOs should understand that once a quarterback hands the ball off to a running back, whether a good play is made or not is then in the hands of the running back, who, in this example, is the specialist.
Again, focus on a team approach. In negotiating contracts, providers and MCOs should consider adding language to address specific administrative delays and procedures that reduce them.
In the long run, this should contribute to lower administrative overhead costs, more efficiency, lower premium fluctuations, faster service, greater patient satisfaction, and a winning team.
---
Our most popular topics on Managedcaremag.com
---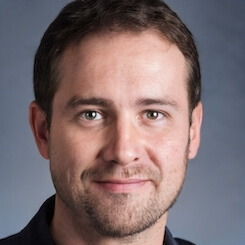 Paul Lendner ist ein praktizierender Experte im Bereich Gesundheit, Medizin und Fitness. Er schreibt bereits seit über 5 Jahren für das Managed Care Mag. Mit seinen Artikeln, die einen einzigartigen Expertenstatus nachweisen, liefert er unseren Lesern nicht nur Mehrwert, sondern auch Hilfestellung bei ihren Problemen.