COST CONTAINMENT
Drug-benefit design poses a strong challenge to health plans: how to provide stewardship of financial risk and appropriate access, while balancing resources in a competitive environment.
Confronting this challenge has yielded strong positive results for Blue Cross of Oklahoma, with pharmacy cost trends lower than our regional average on a per-member, per-month basis and improvements in the loss ratio.
Moreover, group and member satisfaction have risen steadily due to minimal premium increases for the drug benefit.
High member satisfaction is a by-product of successful application of well-designed prescription drug benefits. It is important to understand benefit dynamics and the complex countervailing forces when developing prescription-drug benefit designs. Further, it is essential to integrate member choices into drug benefit designs to foster a greater acceptance of payment diversity by both prescriber and patient.
Sociological factors and perceptions among members and prescribers have promoted a concept of insurance as entitlement — particularly with respect to the drug benefit — and unfortunately, managed care has successfully limited knowledge of medication costs in both groups. Competitive market forces also have shifted how pharmaceuticals are viewed, giving rise to unwise actions in setting benefit determinants. To retain financial stability, insurance must stick to its original risk doctrines. The concept of an insurance benefit that provides for an "unknown and catastrophic" event often doesn't fit the drug benefit designs that plans offer. The basic rule of insurance is to spread the defined risks of a few over the many — a concept that has been diluted and perhaps violated.
The law of large numbers is supported by dilution of utilization; when the plan offers or is required by the state to provide medications for existing known risk, this then becomes something other than insurance.
While the efforts of the pharmaceutical industry have brought marked health improvements, many unmet promises mean that demonstrating valid positive outcomes remains elusive. Life span increases are due to rather low-tech interventions. Improvements in sanitation and immunization have offered the largest return on investment to date, but pharmaceuticals continue to hold promise.
The difficulty in assigning figures for the return on investment in pharmacy stems from the rapidly changing measurement environment as well as the need for time to prove outcomes reliability. Every managed care organization has some member turnover, compounding the challenge of outcomes measurement. Nevertheless, treatment of hypertension, cardiovascular disease, and asthma has shown that when the patient is actively involved in self-care, outcomes are more favorable and more rapid.
Costs for both pharmacy and medical care continue to soar, with no evidence of slowing down. Brand-name medication could be approaching a ceiling with respect to member affordability, and generics are positioned for significant cost increases due to exclusivity options as well as rising manufacturing costs and greater demand.
Premium ratings are best projected with historical local data, using local demographics as well as appropriate estimates of risk. According to the U.S. Agency for Healthcare Research and Quality, 1998 inpatient per-person expense was $5,330 (generated by 7 percent of the population). At $107 per person for prescription drugs, 65 percent of the population used this benefit.
This highlights an important point in projecting trends — the timeliness of data for utilization as well as cost association in benefit development and management. Age- and gender-driven demographics offer significant insights into utilization patterns. The figures cited represent averages in a large population of mixed risk; when segregated into demographic pools, the higher utilizing members are older and generally female.
With this kind of information, actuarial departments use risk adjustments, historical tables, advanced math, and trends to prepare rates. In many cases, this is unsatisfactory, as new drugs and medical products are being released, new diagnostics become available, and direct-to-consumer advertising promotes utilization. Often the rating activity is behind the trend. Plans raise premiums only after appropriate government and state agencies have approved the rates, and members have received contract terms.
Lifestyle drugs with little significant benefit add to this trend. Many members expect such drugs to be covered under their drug benefits. Trying to define a lifestyle drug and distinguishing it from a drug with a significant medical benefit or one that is medically necessary further complicates this issue.
We decided to place more payment responsibility on members using drug cards when the preponderance of data indicated that members were making many of the cost-associated choices. In early 1999, to address concerns associated with the drug-card benefit, Blue Cross of Oklahoma identified three drivers: ingredient cost, utilization, and collaborative — and their components.
Ingredient cost drivers
Multisource generic drugs. Generic medications are available from several manufacturers and may carry a maximum allowable cost (MAC). The plan must fully understand the scope of the discounts to maximize this opportunity. There are several MAC types that are applied to MCOs: CMS, private, and modified. All vary greatly in concept, design, and discounts.
Single-source generic drugs. We will see this driver arise with the release of generic Prozac, Claritin, or Prilosec and the FDA's exclusive-marketing offer to a generic company for manufacturing the product for the first six months. This category usually does not provide cost savings greater than 11 percent below average wholesale price (AWP).
Single-source, brand-name drugs. Generally, these are the major cost components in formularies. They are new, highly promoted, and aggressively advertised. This class tends to constitute 50 to 70 percent of utilization, but 80 to 95 percent of ingredient cost.
Pharmacy benefit managers. The likely outcome of rebate maximization is the increase of ingredient cost to the plan with an overall increase in pharmaceutical cost to the plan. The PBM desires to have a well accepted retail pharmacy network, an incentive for the PBM to become generous with service fees and discounts to maintain a large network of pharmacy providers.
Utilization drivers
Cost-share amount. This value should be calculated using regional demographics, as well as the earning power, intensity index, and inflation factors for the region.
Needs of the employer group. Premiums are linked to benefits in the minds of the members. Employer groups generally design the benefit offerings to fit the financial model of the business rather than the best model for the member. What does the group desire? Is it to promote employee retention or recruitment, or is it an offering for retirement? An open choice of providers is high on the list, as well as an open, nonrestrictive choice of medications.
Regulatory issues. Certainly regulations affect the degree of utilization. Legislative agendas for drug benefits rarely align with appropriate outcomes. While the intent is well meaning, the results are usually unpredictable and unsatisfactory. Medicaid programs are a prime example, with drug design that often has no copayment or other offering for patient accountability.
Collaborative drivers
Direct-to-consumer advertising. The strength of marketing techniques as well as returns on investment have exceeded all expectations for returns to the pharmaceutical manufacturers. Each year we see more and more promotions for a diverse selection of products.
Mass marketing and market share development techniques. Commercial sponsorship of sporting events, celebrity endorsements associated with treatable disease states, and physician promotion activities further fuel marketing engines.
Rebates, incentives, or access fees. The use of financial incentives has always worked well in reduction of marketing barriers. The use of rebates or paid fees for market share, formulary listing, formulary access, P&T review, or disease management stimulates the opportunity for use of the target agent. When an incentive such as a rebate is paid, it typically reflects a higher ingredient cost. Often the burden of rebates is misaligned, with one department receiving the advantage and another carrying the burden. Attempts to manage increasing drug costs with rebates usually fall short of expectations. In evaluating the rebate savings, it is important to use the net-net cost. This may be a challenge if using a PBM that is not contracted for full disclosure.
Three-tier drug benefit design
Making the transition from one- and two-tier drug benefit systems to a three-tier system demands full participation of all departments — including marketing, finance, and actuarial — at the health plan.
We developed a design that uses a fixed copayment for the first two tiers and a percentage copayment for the third tier. Tier 1 includes all generic drugs, which are given a $10 copayment. Tier 2 includes all preferred, branded drugs, which are given a $20 copayment. Tier 3 drugs are all other brand-name drugs, with a coinsurance of 30 percent or a minimum of $20 copayment, whichever is greater.
Despite the simplicity of the design, complexity arises from the coinsurance percentage, which is driven by discounted AWP cost. Drug cost is always reduced by the pharmacy provider discount prior to determining any copayment or coinsurance. The local pharmacy contract stipulates the discounts and terms of participation.
Here is our algorithm.
Member cost responsibility is determined by:
If the drug cost is less than the copayment for the brand or generic drug, the member pays 100 percent of the discounted amount, and the plan pays nothing.
If the drug is a generic and has a MAC (maximum allowable cost), the member pays the appropriate copayment based on the MAC. If there is no MAC, the usual and customary or discounted AWP, whichever is less, is used for pricing the claim.
For Tier 2, or preferred brand drugs, the member pays the actual drug cost, if less than the copayment, or a copayment of $20.
Tier 3, comprising other branded drugs, offers the same algorithm as Tier 2 but with a maximum coinsurance of 30 percent. Tier 3 begins when the discounted cost of the drug is above $66.66 (30 percent x 66.66 = $19.99), which is the breakpoint for moving from the $20 copayment to 30 percent coinsurance. The advantage of this floating-top design is that it offers a maximum member cost share of 30 percent with any drug. This member share ratcheting is simplistic and appropriate for high-cost medications.
This process maximizes member savings from network discounts and provides open access to all medications — with financial accountability for choices. Blue Cross of Oklahoma has seen good member acceptance of this program, with this design providing significant and favorable reductions in plan costs.
Here are examples of the pricing process for the three-tier drug benefit for the member with the $10-$20-$20/30 percent drug-card benefit.
Tier-1 pricing process. Drug "A" is a generic with a MAC of $18 for a 30-day supply. The drug is member-priced at $18. Therefore, the member would pay a $10 copayment, and the plan would pay the remaining $8. Drug "B" is a generic but does not have a MAC. AWP for a 30-day supply is $48. The pharmacy-provider contract discount of 12 percent is applied to reduce the AWP to $42.24. The member has a copayment of $10, and the plan pays $32.24.
Tier-2 pricing process. Drug "C" is a preferred brand-name drug on the formulary, and a 30-day supply has an AWP of $60. The AWP is reduced 12 percent by the pharmacy-provider discount to $52.80. The member has a copayment of $20, and the plan pays $32.80.
Tier-3 drug pricing process. Drug "D" is another brand-name drug. A 30-day supply has an AWP of $45. With the provider discount applied, the AWP is $39.60. Given that this is less than the $66.66 breakpoint amount, a $20 copayment is charged to the member and the plan pays $19.60.
Drug "E" is a nonpreferred brand-name drug. A 30-day supply has an AWP of $121. Provider discounts reduce the AWP to $106.48. Because this is higher than the breakpoint amount of $66.66, the adjusted AWP is multiplied by 30 percent to determine the member's copayment. In this case, the copayment is $31.94 and the plan would pay the remaining $74.54.
Tier development
Patents for many top-selling, brand-name drugs will expire within the next few months. During the first six months that a generic alternative is available, the originating generic-drug manufacturer has the exclusive right to market and sell the product. This market exclusivity allows the generic manufacturer to recoup some research and development costs. Because of this, the cost differential between a brand-name drug and its generic alternative will be only about 9 to 10 percent during this period of market exclusivity. Afterward, competitive pressure from other generic manufacturers will drive costs down.
Under the three-tier system, generic drugs fall under Tier 1 and have a $10 copayment, despite the small difference in cost between brand and generic drugs. This puts the burden of the cost of these drugs on the plan. The purpose of the generic coinsurance is to achieve a more equitable sharing of the cost of new generic drugs between the member and the plan.
As discussed, the usual copayment for generic drugs is $10. The generic coinsurance option would begin when the discounted cost of a generic drug is above $33.33 (30 percent x 33.33 = $10.00). The $33.33 is the cutoff for moving from the $10 copayment to 30 percent coinsurance. Just as before, these techniques have the advantage that member and plan share the drug cost.
Formulary listing
The formulary is printed with the caveat that all generic drugs reside in Tier 1 but, due to space requirements, not all are displayed. Tier 2 preferred drugs are completely listed. Other brands that are not generic and not preferred reside in Tier 3, but not all are listed, due to space considerations. Display of Tier 3 medications may also encourage provider steerage when choosing medications. We have found that displaying a nonpreferred drug in Tier 3 results in 28 to 34 percent higher utilization. This also sets the stage for bargaining with the manufacturer to optimize plan savings overall.
Our results show that financial accountability for drug choice and purchase has a significant positive influence. Historically, a copayment differential of $10 or $15 was adequate to change behavior. Today the figure is close to $18 and is rising with the cost of medications.
As medication costs increase, we often see that the rebate amount is exceeded by the cost-share amount that the plan saves. To some extent, this nullifies the rebate pressures applied in bundles in rebate contracting.
This benefit design, with a coinsurance segment on the third-tier drug, offers plan/member cost allocation that floats with the cost of the medications (Tier 3), up to 30 percent of the allowed cost as the member's responsibility. A health plan's marketing department can easily see that when the member pays 30 percent and the plan pays 70 percent, it is a great offering.
Administrative savings
Lower pharmacy-administration costs are seen also with this design. Formulary maintenance of the tiers is required only for the preferred tier (Tier 2), which is possible because we use a database flag indicating that a drug is generic. If the drug is not a generic or preferred brand (Tier 2) then it resides automatically in Tier 3 — simple but effective. Pharmacy must only maintain a concise list of preferred medications using the Group Product Identifier (GPI) grouper.
This design may be modified by adding a front-end deductible. A $100 front-end deductible will generally provide an additional 8 to 12 percent increase in member cost share for the prescription benefit, while providing the incentive to the member to be cost sensitive, as the first dollar cost is the member's.
The three-tier system with coinsurance for the top tier returns a saving of 12 to 18 percent from the drug premium; when a front-end deductible is added, this increases to 20 to 24 percent.
There are competitive issues to consider, namely, what are the competition's offerings in your market? When we developed this system, we were the only plan to offer a three-tier drug benefit in Oklahoma. Since then, all the major health insurers have begun to offer three tiers, but only a few use coinsurance.
We found that the marketing department must play an extensive part in this endeavor and must have repeated meetings with pharmacy to learn the concepts and ask questions. Pharmacy staff members have accompanied marketing to several large accounts to assist in explaining the benefit.
Each plan considering such a tiered system must evaluate the potential for adverse selection. If it appears that your plan is paying for more than a fair share of high-cost medications and your current benefit is two- or three-tier fixed copayment, you should do an analysis to determine plan share vs. member share.
We expected member anxiety, but there was little objection. Commonly, the complaint of higher cost to the members was raised, but we also saw an increase in requests for printed formularies for members to take to physician visits. This allowed physicians to have a listing of drug choices while the member helped in the cost choice.
Physicians appreciated our design, because it did not result in pharmacy callbacks for drug conversion, as was common with other plans in Oklahoma. They liked the open choice, as it reduced the conflict between the physician and patient when the patient was requesting certain medications. Communication is key to the success of this program with members and providers.
Enthusiastic response
Employer groups have adopted this drug benefit design with enthusiasm and have been pleased with the resulting slowing of the increase in costs. These purchasers often must decide whether to reduce benefits to maintain appropriate business results. Using this design, they are seeing that the member is more accountable when there is a process offering open choice without the unpopular precertification (prior-authorization) process. Member comments are generally favorable and in agreement that an appropriate cost share is reasonable for the member to help maintain the quality of the benefit.
This design is not perfect, as a few patients will become outliers with significant costs for their medications. In these cases, the financial choices must be evaluated individually by each member or family, and appropriate decisions made.
Demographic influences will cause the numbers to vary significantly. Blue Cross of Oklahoma has approximately 600,000 members, consisting of commercial groups; there are no Medicaid or Medicare risk members represented in the results. The level chosen for member responsibility, 30 percent, is appropriate to other benefit designs at Blue Cross of Oklahoma and in its market.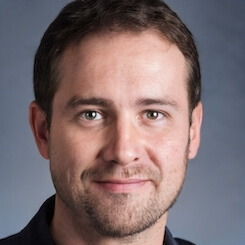 Paul Lendner ist ein praktizierender Experte im Bereich Gesundheit, Medizin und Fitness. Er schreibt bereits seit über 5 Jahren für das Managed Care Mag. Mit seinen Artikeln, die einen einzigartigen Expertenstatus nachweisen, liefert er unseren Lesern nicht nur Mehrwert, sondern auch Hilfestellung bei ihren Problemen.