Managed care companies have long endured complaints about preauthorization, utilization review, and provider-panel credentialing. Provider complaints have resulted in individual and class-action suits typically seeking large monetary awards and changes in managed care business operations. Even when MCOs prevail, they spend vast amounts of time and money defending themselves.
The U.S. Court of Appeals for the Third Circuit has validated a different approach for contesting managed care rules and procedures — and may offer both MCOs and providers a new avenue for dispute resolution that is preferable to the risks of traditional individual and class-action litigation.
The decision, Pennsylvania Psychiatric Society v. Green Spring Health Services Inc., et al., holds that a professional society of physicians has standing to challenge managed care policies, practices, and procedures on behalf of its membership. It also holds that the society may assert certain claims on behalf of its members' patients, without involving the patients themselves. This decision could have far-reaching significance in the struggle to find the appropriate balance between management and care.
The case was brought by the Pennsylvania Psychiatric Society on behalf of its members to redress several perceived abuses. The principal defendants were Green Spring Health Services and its parent, Magellan Health Services, two managed behavioral health organizations.
Other defendants include managed care plans in Pennsylvania that carve out behavioral health to Green Spring and Magellan and use them to establish a provider network. Generally, psychiatrists join the network by submitting an application, gaining credentials from Green Spring/Magellan, and signing a participating-provider agreement.
Specific grievances
In the lawsuit, the society claims that Green Spring and Magellan breached provider agreements by refusing to authorize and pay for medically necessary mental health treatment. It also asserted that the defendants prevented some PPS members from joining its network, a problem exacerbated by the large market share held by Green Spring and Magellan in Pennsylvania. Unlike most lawsuits against MCOs — and critical to its potential success as a model for future dispute resolution — the society's lawsuit only sought changes in the plans' policies and practices. No monetary damages were pursued.
The society contended that to suppress utilization, the defendants imposed procedural roadblocks to health care. Specific complaints raised:
Psychiatrists waited one or two years to be admitted to the network. Green Spring and Magellan repeatedly claimed that applications were lost.
Green Spring allegedly refused to credential a pediatric psychiatrist in a particular geographic area, meaning that subscribers in the area would travel for more than an hour for this service.
Treatment of difficult chronic illnesses required daily reauthorization, thus constituting harassment and a de facto denial of coverage.
The society asserted these claims under the doctrine of "associational standing," which allows it to file a lawsuit if the association's members would have standing to bring the lawsuit themselves, if the interests that the association seeks to protect are germane to its purpose, and if participation of individual members in the lawsuit is not required.
The theory for asserting patients' claims is the doctrine of "third-party standing," which imposes three additional requirements: The plaintiff must suffer an injury; the plaintiff and third-party must have a "close relationship;" and the third party must be prevented from pursuing its own claim.
Initially, the case was dismissed by a federal judge. In reversing the District Court, the Court of Appeals emphasized that the society's claims seek only prospective injunctive relief and cautioned that its analysis might have differed had the society sought monetary damages.
The appellate court held that because the society asserted that broad-based policies, practices, and procedures affected all of its members, it should be allowed to proceed — at least to attempt to demonstrate that such internal requirements existed at the managed care plans. If the society could proceed factually on this basis, the court would not require the individual participation of its members.
The Court of Appeals permitted claims that had been asserted on behalf of patients to proceed as well, holding that psychiatrists and patients had a sufficiently close relationship that the doctors would advance their patients' concerns.
Some procedural obstacles remain, including a contention by the defendants that the claims should be subject to binding arbitration. However, it appears that the society will, at some point, be able to examine and dispute managed care organizations' internal policies and practices without having physicians become plaintiffs in the lawsuit. The society's psychiatrists, for example, were reluctant to become plaintiffs for fear of retaliation.
A better way?
As a matter of policy, associational lawsuits should be a dispute-resolution form preferred by managed care companies as well. Given the historical strength of litigation as a mechanism to redress perceived wrongs, it is unrealistic to think that claims against MCOs by some combination of patients and providers will simply disappear. In the litigation context, associational lawsuits offer the most productive and efficient mechanism to resolve differences about managed care practices.
The associations challenge such practices on a prospective basis, seeking only to change certain rules affecting health care delivery. By contrast, lawsuits by individual providers, particularly if pursued through the class-action format, are likely to seek monetary damages in addition to injunctive relief.
Lawsuits by patients would be even further removed from an examination of policy and practice, taking the form more associated with personal-injury litigation, in which an injured patient complains that the MCO's denial or limitation of treatment caused a particular injury.
Such suits often involve contingent-fee representation and attempts to gain substantial jury verdicts by accentuating the gravity of the patient's injury. Such litigation has its place, but it is an inefficient mechanism for examining and setting the balance between competing interests in the managed care system. The Third Circuit's decision could result in overall improvements to a system attempting to resolve competing public-policy goals.
---
Our most popular topics on Managedcaremag.com
---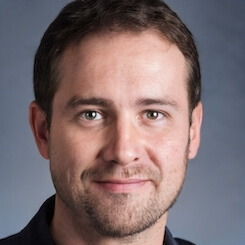 Paul Lendner ist ein praktizierender Experte im Bereich Gesundheit, Medizin und Fitness. Er schreibt bereits seit über 5 Jahren für das Managed Care Mag. Mit seinen Artikeln, die einen einzigartigen Expertenstatus nachweisen, liefert er unseren Lesern nicht nur Mehrwert, sondern auch Hilfestellung bei ihren Problemen.