A core health care improvement principle, adapted from systems theory, is that our health care system is perfectly designed to deliver the results we get. The corollary is that improving results requires changing the system.
But system change isn't everyone's cup of tea. Implementing team care in an office practice, patient-safety initiatives in integrated delivery systems, or payment reform in the national health care macrosystem, takes skills that few health care leaders have learned.
In fact, there are reasons why health care may be especially resistant to change.
Physician autonomy
"It's hard to change a culture that involves doctors without doctors being centrally involved, but the professional culture of physicians can be a significant block to change," observes Jack Silversin, DMD, DrPH, president of Amicus Inc., a Cambridge, Mass. consulting company that works with physician organizations.
"Take the culture of physician autonomy," explains Silversin's partner, Mary Jane Kornacki. "We've always wanted the best and brightest to go into medicine, and now we expect these very intelligent people to accept guidelines that they perceive as taking away their clinical decision-making authority. It rubs them the wrong way."
When autonomy is so highly valued, decision making can become problematic. Traditionally, physicians are reluctant to act collectively unless they achieve consensus. In this way, autonomy can slow the change process.
"Deep down, most doctors are ambivalent about leadership," Silversin notes. "For the most part, maintaining collegial relationships is more important to them than organizational goals. Being a follower is inconsistent with most physicians' self-identity, so it is a stretch for them to feel accountable to a leader. What they want from their physician leaders is advocacy for their interests and protection from having to change."
Despite physicians' professional culture (and corporate culture, which becomes a factor in larger organizations), physician leaders and nonphysician leaders in health care organizations of all sizes are proving that significant, lasting, and ongoing change for the better is possible.
Silversin and Kornacki describe what works for their clients in Leading Physicians Through Change: How to Achieve and Sustain Results.
In the Amicus model, leadership, shared vision, compact, and culture are the foundations for lasting organizational change. To implement specific initiatives, leaders have five "change levers" at their disposal: align a change team, involve physicians to enhance change design and implementation, develop urgency for change, address resistance, and build consistency.
"Things weren't changing as quickly as we wanted them to," recalls William Rupp, MD, vice chair for planning of the Mayo Health System and former president and chief executive officer of the Luther-Midelfort-Mayo Health System, an integrated delivery system based in Eau Claire, Wis. "Then we heard Jack talk, and we began a compact discussion that lasted for a year and a half."
You're going to object that no discussion that takes 18 months could be called "compact," but the "compact" Rupp refers to is the informal understanding between physicians and their medical group, hospital, or strategic partner that defines what each party expects to give and get. The new compact at Luther-Midelfort commits physicians and everyone else in the organization to continuous personal change and improvement.
The compact discussion, in turn, led to a dialogue about the Luther-Midelfort corporate culture with Marc Bard, MD, who is CEO of the Bard Group, a health care consulting and management company in Newton, Mass.
"We never try to change the culture by going directly at the culture," says Bard, who includes a slide titled "Culture Eats Strategy for Lunch" in his presentation. "We embed it in performance improvement initiatives so people can see that living a new culture enabled them to achieve an outcome they hadn't been able to achieve while operating in the previous culture."
Strategies and simple rules
In practical terms, that requires the leadership to create specific performance-improvement strategies (e.g., reduce medication errors by 95 percent in two years), and to measure the gap between performance and desired outcomes.
Next, Bard helps leadership unearth the current culture by identifying the seven or eight "simple rules" — the unstated do's (cans) and don'ts (can'ts) that largely are invisible but experienced by everyone in the organization, accounting for how most business gets done.
In one group practice, for example, no decision could be made without the two senior people in the room. In an academic medical center, long waits for appointments were seen as a sign of competitive excellence. At Luther-Midelfort, clinicians believed that good results could only be achieved through hard work — a rule eventually replaced by "Good outcomes are achieved through optimal system design."
The next steps identify where culture is likely to "eat" strategy. These encourage performance-improvement teams to discard existing rules that get in their way and to invent new ones that lead to the desired outcomes. Team leaders are surveyed over the course of a year to identify the emerging new rules that were most helpful.
"The organization's leaders serve as the champions of these new rules, not the imposers of them, by encouraging local teams to adopt new and useful rules," says Bard. "We then help leadership support the new rules with recognition and a performance-management system that rewards new behaviors. Over a period of several years, the new rules serve as the foundation for the evolution of a new culture."
Luther-Midelfort, for example, began to improve patient safety a year before the Institute of Medicine's 1999 report focused national attention on medical errors. New Coumadin protocols reduced the percentage of patients with unacceptable INR (international normalized ratio) levels from 25 percent to 2 percent. A new insulin protocol generated similar results.
"That's flat-out better medicine," says Rupp.
Because Luther-Midelfort clinicians developed trust in their leaders, successive protocols were implemented quickly. It took 18 months to institute the first protocol, three months for the second, and six weeks for the third.
In too many health care organizations, it's still considered OK to treat staff members disrespectfully. Achieving real performance improvement can very difficult with a staff that operates in what Bard calls "resentful bondage": where employees lack real commitment to performance and outcomes, focusing instead on assigned duties and tasks.
High turnover is a symptom of a disrespectful workplace. If that's confirmed in confidential interviews, employees are asked to identify two behaviors that would change their experience of their workplace. These then become explicit new simple rules that contribute to measurable performance improvement.
In a respectful workplace, everybody says "I take care of patients," as opposed to 'I answer the phones,' or 'I book appointments.'"
MANAGED CARE 
September
2002
. ©MediMedia USA
---
Our most popular topics on Managedcaremag.com
---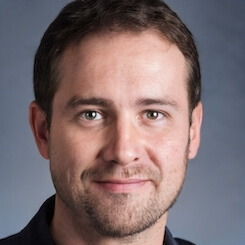 Paul Lendner ist ein praktizierender Experte im Bereich Gesundheit, Medizin und Fitness. Er schreibt bereits seit über 5 Jahren für das Managed Care Mag. Mit seinen Artikeln, die einen einzigartigen Expertenstatus nachweisen, liefert er unseren Lesern nicht nur Mehrwert, sondern auch Hilfestellung bei ihren Problemen.