A Conversation With Jonathan T. Lord, MD
Not many companies' organizational charts list a 'chief innovation officer.' At Humana, it brings visibility to a high-tech strategy for reducing care fragmentation.
Jonathan T. (Jack) Lord, MD, joined Humana in 2000 as chief medical officer. Today, as senior vice president and chief clinical strategy and innovation officer, his job has expanded along with his title. It is his job to make Humana a leader in "e-health" by using the Internet and more to build consumer-centered benefit plans and to improve clinical management. Humana is one of the nation's largest publicly traded health benefit companies, with 6.6 million medical members, mainly in 18 states and Puerto Rico. The Louisville, Ky.-based company last year reported net income of $117 million on revenue of $10.2 billion.
Immediately before joining Humana, Lord was president of Health Dialog, which provided health information to consumers over the Internet. Previously, he was chief operating officer of the American Hospital Association in Washington; executive vice president of Anne Arundel Medical Center in Annapolis, Md.; and executive vice president for clinical affairs at SunHealth Alliance in Charlotte, N.C. He spent 11 years in the Navy, ultimately as director of the Naval Medical Command's quality assurance division in the Office of the Surgeon General.
Lord, a board-certified pathologist, received his medical degree from the University of Miami in 1978, and is an adjunct professor of family and community medicine at Dartmouth Medical School. He spoke recently with Senior Contributing Editor Patrick Mullen.
MANAGED CARE: How does Humana deal with a lingering problem of the American health care system, that patients have little awareness of the true cost of their care and little incentive to seek value for their money?
JONATHAN T. LORD, MD: Given that health care costs are again rising, Humana's view is that people need to be engaged and active participants in how they choose and use health care services. They need to be engaged in choosing benefit designs and benefit levels that fit them and their families, and they need to use the health care system wisely. We add value by providing people with the tools that give them guidance about making those decisions. Engaging people in ways they have not been engaged in the past is a huge process, because different people react differently. We try to meet people where they are at with technologies or choices that are useful to them.
MC: So for example, people who are not comfortable using the Internet can use a telephone-based system?
LORD: Yes. As a company, we're aggressive in our use of voice-application technologies that essentially turn telephones into Internet terminals. We found high levels of satisfaction with people talking to a computer, interacting with it, and giving it data. That's quite different from keyboarding on the Internet. We don't want to just throw technology at people and end up creating paralysis. We provide guidance for people who want to become more engaged and tools for people who want to be very engaged, as well as prepackaged programs and products for people who don't want to be involved at all. When it comes to choosing and using the health care system, there are many segments of consumers. Engaging people will change how they use the health care system, make them more prudent consumers of services, and lead to better clinical outcomes. When people are engaged in clinical decisions, their outcomes are substantially better than when they're not. We spend a lot of time making sure that we meet people where they are in terms of their comfort with technology, and not getting out in front them.
MC: Humana introduced SmartSuite, its consumer-based benefit plan, with the company's own 14,000 employees, and now you're marketing it to corporations around the country. How representative are Humana's employees? Wouldn't they have a greater awareness of, and sensitivity to, health care costs and quality issues than employees of other companies?
LORD: Actually, Humana looks very much like an awful lot of service companies, in terms of age, income, and job categories. The people working in a Humana call center could be working in a call center for a number of companies. That's not to say they may not have more encounters with some of the language of health care, but by and large, the issues are very much the same. Starting with our own employees has given Humana some wonderful experience in terms of learning and engaging people in an organization. By allowing people to use new tools to make choices and use the health care system, then watching what works and what doesn't, we've been able to systematically learn about the kinds of products we need to deliver to customers. It's also helpful having employees who have lived the experience when they talk to a customer. There aren't many industries where it's possible for every one of your employees to use and be part of the creation of new products.
MC: You've compared selecting health benefits using SmartSuite to the way someone can customize a computer at Dell's Web site.
LORD: Exactly. As frequent Web users know, the shopping cart metaphor is applied across many sites on the Internet.
MC: While it's great to be able to go to Dell's Web site and customize a computer system, the process takes some time. How willing are people to take the time in the evening or at work required to make informed useful choices about their health-benefit options?
LORD: In the old Model-T world of health benefits, the only choice of benefit was black. In that world, people were able to do their open enrollments fairly quickly. Year after year, they answered the same stupid set of demographic questions, which was frustrating, but they didn't have any engagement in the process or sense of the cost consequences. We're highlighting some differences between health insurance and health benefits. Health insurance is an inherent part of virtually everything we sell. Our policies include a maximum out-of-pocket, beyond which we provide insurance against catastrophic illness. The benefit part involves giving people tools to help them decide how to pay for routine and/or some moderate but unexpected events. People need to ask themselves some questions. What are my risk tolerances? What kind of plans can I use? Do I know what I actually spent last year on prescriptions and doctor visits? Do I want to self-fund with something like a flexible spending account? FSAs have been in place for a long time under IRS rule 213, but have not been widely adopted, in part because people lacked the information they needed to plan for the year ahead, and in part because it's a use-or-lose program, which scares some people. An FSA allows an employee to set aside $5,000 a year for health care and $5,000 a year for child or parent care, tax-free. Using an FSA involves additional complexity that the new tools we've been talking about can handle. We've instituted something that we call the Benny card, which looks like a MasterCard but functions as a debit card. When someone with an FSA or a health-reimbursement account goes to a pharmacy — or beginning in January, to a doctor or hospital — he swipes the Benny card and debits money from that account. This helps him anticipate how much he's likely to spend out of pocket based on the plan he has selected or created. Giving easier access to those dollars changes the dynamic in terms of how people start to think about accounts like FSAs or HRAs. It makes it much easier for them to keep track of how much they've got left for the year and to plan accordingly, and to deal with less paperwork and less hassle along the way.
MC: Would it be fair to say that you're less focused on exploiting cutting-edge technology than in using existing tools like the Web to achieve your business goals?
LORD: That's correct. We have leveraged technology, but there are very few things that we've created here from a technology viewpoint. What I think differentiates us is the work we've done with our employees and through a lot of primary consumer research to understand how people make decisions and what is important to people. We have to work on two things: making applications that are easy to use and comfortable for people, and prioritizing which applications are useful for people. A lot of tools that have been created on the Internet are absolutely useless.
MC: Let's talk about some of the criticisms that have been leveled at consumer-oriented benefit plans. One is that they are a way to shift costs from employers to individuals and leave people with less coverage than they had before. Another is that they move away from the notion of shared risk.
LORD: First, we believe in only full-replacement product for the employees and retirees of a given client, maybe at a geographic location or maybe company-wide. We're looking at an entire risk pool and not just pulling the healthiest segment into a particular plan type. We don't believe in breaking up the risk pool. The concern behind the criticism is that insurers target people who don't use much health care and are attracted to plans that fit their needs. The result might be to the short-term advantage of the insurer and employer, but over the long term lead to deterioration of other elements of the risk pool. We maintain a posture that preserves the integrity of the full risk pool. Second, we looked at real data showing how Humana's employees used health care in the first year of SmartSuite to see if there was a significant cost shift to them. We found that in a period when our health-benefit costs increased about 4.9 percent, versus an increase of 19.2 percent a year earlier, the contribution by our employees year-over-year hardly budged. Their contribution to the cost of their benefits moved from 21 percent to 22 percent. This is not a cost-shift play, but it is a play that involves lots of moving parts.
MC: Once people have chosen their benefits, how involved does Humana get in helping them with clinical decision making?
LORD: Part of my background is with an organization called Health Dialog, which is associated with the Foundation for Informed Medical Decision Making, where we did a lot of primary research on shared decision making from a clinical perspective. At Humana, we've tried to use e-help tools to do the same sorts of things. We have a telephone-based personal nurse program for people who have significant illness, chronic illness, or the propensity for chronic illness. Second, on the Web, we provide people with the opportunity to have personal home pages that include condition-specific health content, personal health records, updates from all the claims and other transactions we have access to, plus the ability for patients to update their page. Roughly 300,000 people have built personal home pages.
MC: So these are people who are confident that their information is safe.
LORD: That's correct. To get to those data, you have to go through a variety of secured log-ons, register with us, and get a special number. It is a complex process to work on preserving the integrity of the information.
MC: How do physicians need to change to handle patients who are more informed and vocal about what they want?
LORD: The evolving perspective of physicians from paternalism to partnership is a huge issue. Again, there is no single profile of physicians. Generally, physicians are comfortable with people and like to be engaged with them. Some of the things that we're building allow us to look at a very different physician-patient experience. For instance, if a member gives us permission to share information from her personal home page with her physician, we can send to her physician's office an online confirmation of eligibility before the patient shows up, along with a complete list of all the prescriptions she is on. That enhances patient safety. Patients no longer have to fill out a stupid clipboard with the same information every time they go to see a doctor. We have to work with patients and physicians in ways that aren't intrusive, and allow people to see that health plans add value. Health plans have a lot of territory to make up for from the past, in terms of how people perceive us and what they think we're trying to do. I'm always asking our employees to imagine looking in a hand mirror and to think about how they want the health care system to work for them. We have to deliver on that every day.
MC: As an employer, Humana has saved $2 million using SmartSuite. Where did the savings come from?
LORD: About 20 percent came from eliminating double coverage in two-wage-earner families. Many people essentially overinsure; we explain to them that double coverage doesn't mean double benefits. Another 20 percent of the savings came from benefit changes. The other 60 percent came from changes in care-seeking behavior. In other words, utilization of services decreased. The principal benefit change was to add a $100-per-day hospital copayment to the benefit design. Interestingly, it appears that people actually increased their use of preventive services and decreased some of their use of other health care services.
MC: In other words, you're trying to get people out of the hospital more quickly?
LORD: We're trying to get people, as they work with their physicians, to ask questions about the costs associated with their treatment so they make informed decisions. Staying in the hospital will cost them more money.
MC: How long before you have data on your employees' ongoing health and the outcomes of the care they receive to show that they're not going to end up needing more intensive care down the road?
LORD: Obviously, those are things that will take quite a while, but we are anxious to get that information so we can review it with what we know to date.
MC: Thank you.
---
Our most popular topics on Managedcaremag.com
---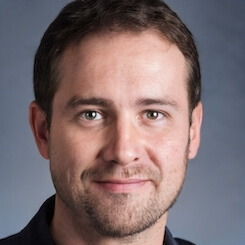 Paul Lendner ist ein praktizierender Experte im Bereich Gesundheit, Medizin und Fitness. Er schreibt bereits seit über 5 Jahren für das Managed Care Mag. Mit seinen Artikeln, die einen einzigartigen Expertenstatus nachweisen, liefert er unseren Lesern nicht nur Mehrwert, sondern auch Hilfestellung bei ihren Problemen.