New IT systems promise to reduce medical-loss ratios, improve the health status of populations, and transform relations with members. Outsourcing IT functions places the personnel burden and responsibility for regulatory compliance on the contractor.
These are interesting times for information technology (IT) departments in MCOs. Many IT departments have faced severe budget pressures over the past few years as a result of declining profit margins. In addition, MCOs are having to invest in new technologies to meet the regulatory requirements under the Health Insurance Portability and Accountability Act of 1996. Successful IT deployment, however, can improve an MCO's profitability and market share by streamlining administrative processes and transforming relationships with members, providers, and employees. More importantly, new outcomes-management systems promise to reduce medical-loss ratios by improving the health status of patient populations.
Integrating technology into the business and clinical processes, however, requires skilled personnel and financial resources that many MCOs do not possess — at least, not during the present economic climate. In response to the combination of razor-thin bottom lines and pending regulatory deadlines, many MCOs are outsourcing all or part of their IT operations to external service providers (ESPs). A survey by the Gartner Group found that 51 percent of life and health insurers outsourced at least one business process in 2001. Vanderbilt Health Plans, Harvard Pilgrim Health Care, and Blue Cross Blue Shield of Michigan are just some of the MCOs that have signed multimillion dollar deals to outsource substantial portions of their IT operations.
IT outsourcing offers a number of potential benefits to an MCO. Foremost, outsourcing allows the MCO to obtain the services of experienced specialists. ESPs can deploy proven IT management policies, procedures, and methodologies designed to reduce costs and improve service. Familiarity with the pros and cons of the latest enterprise, financial, and clinical application packages can make an ESP invaluable to an MCO's application selection process.
Outsourcing also allows an MCO to shift certain financial and regulatory risks to the ESP. Contracts often run for five to seven years or more, with the fees set in advance. This allows the MCO to more accurately budget for its IT costs. Also, outsourcing contracts typically place the responsibility for regulatory compliance on the ESP. When new regulatory burdens add to an MCO's IT costs, an outsourcing relationship can be beneficial because the ESP will spread those costs over its entire customer base.
Another advantage of outsourcing is the promise of improved service, contractually guaranteed through negotiated service-level agreements. This is often a significant improvement over internal IT departments, whose service is not usually measured. Also, ESPs are more likely to do "technology refreshers" on a more frequent basis because they rely on technology to help them meet service-level commitments.
Outsourcing process
Once an organization has decided to pursue outsourcing, there are a number of stages that are usually followed.
Identify IT functions that are good candidates for outsourcing. In many cases, the candidates will be easy to identify. Well-capitalized but underperforming functions are good examples. There are also a number of areas where technological and economic factors give outsourcing vendors a substantial cost advantage over MCOs. These areas — which are the most commonly-outsourced IT functions — are web site hosting, network services, IT infrastructure, help-desk support, data-center operations, telecommunications services, and application support and maintenance.
Define existing service levels and needs. While identifying good candidates for outsourcing is easy, specifying the exact functions the vendor should perform is not. A baseline study can help an MCO understand its needs. A baseline study takes a snapshot of the level of IT services provided by an organization's existing IT providers, internal and external. This will help to establish reasonable service-level targets for the ESP. Baseline studies may be prepared independently or with the assistance of consultants.
Identify potential ESPs. Once the baseline study is complete, the organization considering outsourcing should identify ESPs with experience in its areas of need. It is important to identify multiple potential ESPs. In many cases, MCOs will have established relationships with vendors who are able — and very willing — to offer outsourcing services. Existing vendors' offers to provide services can be tempting. However, preemptively eliminating alternative vendors gives the sole remaining vendor enormous leverage in subsequent negotiations. Moreover, conducting discussions with multiple vendors often will uncover different approaches to addressing the MCO's needs, which, subsequently, may be used with the prevailing ESP.
Draft requests for proposals. After identifying the potential ESPs, an organization should submit requests for proposals to all ESP candidates. An RFP should include a detailed description of the services and service levels required. The key is to build RFP requirements around the strategic objectives of the company. Detailed RFPs allow ESPs to provide accurate proposals, which will be less likely to change as the process progresses. If an RFP is broadly drafted, an organization may select an ESP, only to discover later that the ESP is not equipped to provide the services needed — or that the ESP's pricing proposal was not complete.
Negotiate a contract. Once all candidate ESPs respond to the RFP, the organization should select the best two or three candidates and begin negotiations. Keep in mind that ESPs continuously negotiate outsourcing deals, which gives them a substantial advantage in negotiations. Having experienced attorneys and technical advisors can help MCOs level the playing field. Also, keeping more than one ESP candidate involved throughout the negotiations usually will result in more favorable terms for the MCO.
Key contract terms
There are several key provisions that every outsourcing contract should contain:
Change-management provisions that address expected (and unexpected) growth and contraction in the MCO's business;
Pricing provisions tied to service-level metrics that track the effect on the MCO's business, ideally measuring business outcomes;
Detailed termination provisions that spell out the terms for ending the relationship and that require the ESP to assist the organization in shifting to another ESP or returning the outsourced functions in-house;
Detailed provisions governing dispute resolution and relationship management that allow the relationship between the parties to evolve until their interests are fully aligned.
Once a contract is executed, the MCO must devote sufficient resources to managing the ESP relationship. This is not a good place to try to save costs. A major factor behind many failed outsourcing relationships is the client not working with the ESP to improve IT deficiencies. Organizations should expect to continue to spend 3-12 percent of the annual cost of the ESP contract to manage their relationship with the ESP, according to the Gartner Group.
Outsourcing one or more IT functions can provide an opportunity for an MCO to improve service levels, reduce costs, enhance member satisfaction, and even improve patient outcomes. In order to achieve these results, the MCO should carefully consider its strategic objectives and pursue an outsourcing process that results in a contract designed to achieve those objectives, with an ESP that is capable of delivering the desired results.
MANAGED CARE 
January
2003
. ©MediMedia USA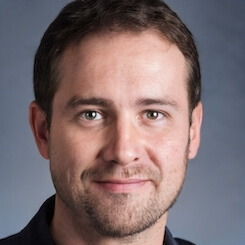 Paul Lendner ist ein praktizierender Experte im Bereich Gesundheit, Medizin und Fitness. Er schreibt bereits seit über 5 Jahren für das Managed Care Mag. Mit seinen Artikeln, die einen einzigartigen Expertenstatus nachweisen, liefert er unseren Lesern nicht nur Mehrwert, sondern auch Hilfestellung bei ihren Problemen.