HMOs would be wise to use profits from the last six years of growth to position themselves to compete in an altered marketplace.
Health plans are enjoying some of their best earnings in almost a decade, but there are signs that double-digit premium increases may be coming to an end. In fact, some observers warn that the revenue increases and profits of the last six years could turn out to be managed care's last best chance to reinvent itself and survive as we know it.
If 2003 premiums end up 15 percent higher than in 2002, as many predict, they will have increased every year since 1997, the last three years at double-digit rates (12 percent in 2001, 13 percent in 2002). For many health plans, so have profits. For example, UnitedHealth Group earnings have grown 26 percent annually since 1990. HealthNet has targeted 15 percent growth in earnings per share for the next several years.
"Margins are expanding, and they are at record levels relative to historical standards," says Joe France, managing director of Banc of America Securities.
Various strategies
Plans have followed a number of strategies to make money. Many got out of certain markets or dropped unprofitable accounts. For example, HealthNet has left Washington, Colorado, New Mexico, Louisiana, Texas, Oklahoma, and Florida over the last five years, and will soon be out of Pennsylvania. Earlier this year, HealthNet ended its money-losing relationship with CalPERS in California. The company also sold its workers' comp business, some Internet ventures, a call center, and its nonproprietary pharmacy business, and now it is in the process of selling its dental and vision business.
"We've really focused our energies on our fundamental risk-bearing health plan business and on our Tricare business," says David Olson, senior vice president for corporate communications and investor relations officer for HealthNet. Today, HealthNet ranks seventh nationally in risk-based enrollment, with 2,676,000 lives in Arizona, California, Connecticut, New Jersey, New York, Oregon, and Pennsylvania. Annual revenues exceed $11 billion.
Aetna underwent the most massive restructuring in the industry, trimming its enrollment from 22 million to 13 million over the last three years. "The company had undertaken a number of large acquisitions under the old management team, including Prudential, NYLCare, and U.S. Healthcare," France explains. "They found themselves in difficulty in a number of markets, and this was their way of rationalizing their book. It seems to have worked for them because their profit margins are as high as they've been in awhile."
Many plans have reduced their medical loss ratios and administrative expenses. For example, UnitedHealthcare's commercial MLR has dropped from 83 percent to 81 percent over the last two years, according to John Penshorn, group director of capital markets, communications, and strategy. One percentage point resulted from mix change, i.e., moving away from the so-called slice accounts, where UnitedHealthcare was one of several benefit choices that suffered from adverse selection, and the other percentage point from a combination of network management, care coordination, product pricing, and increased enrollment in the small group market.
HealthNet, which is also targeting the small group market, has reduced its general and administrative expense from the mid teens to 10.6 percent of revenues over the last three years, and plans to take it down by another 2.5 percent over the next three years.
"The trend has been higher overall profitability stemming from diminished administrative expense and also somewhat lower medical expenses," says Doug Sherlock, senior health care analyst at Sherlock Co., which provides administrative expense benchmarks and merger and acquisition services for health plans.
Finally, and most importantly, plans have raised premiums and — so far, at least — are continuing to raise them.
Follow the money
Most health plans are using their increased revenues to repurchase shares of stock, invest in information systems, pay dividends, award stock options to employees, and add to reserves.
Of course, health plans had been allocating capital in most of these ways prior to the current boom, but the volume is significantly greater now. For example, current health plan spending on IT averages $20,000 per employee, compared to $5,000 for the S&P 500, according to Sherlock. Similarly, share buy-backs have been an important use of health plan capital for the past 10 years or so, but the dollar amount over the last eight years has been about double that of all the equity capital raised by health plans over that period.
"The rationale for buying back stock is that it returns cash to shareholders as a reward for their investment," says Sherlock. "Earnings per share increase because there are fewer shares outstanding, so the stock appreciates in price. It's also advantageous because investors receive cash without paying tax on dividends."
From the beginning of 1998 through the first quarter of 2003, UnitedHealth Group (UHG) has spent about $6.5 billion repurchasing 320 million of its own shares at a weighted average price per share of $20. At press time, the stock was trading near $50. It's the largest share buy-back in the industry and the company expects to buy back $1.7 billion worth of its stock per calendar year in 2003 and 2004, depending on share price and market conditions.
"We think our shares are undervalued relative to the company's future prospects," says Penshorn. "Since 1990, we've averaged 26 percent per year earnings growth. I mean, that's like Dell Computer! And what you do with the money is to give it back to the owners, as opposed to building up surplus and then cutting price below your cost trend."
Over the last five years, UHG has also spent $2.2 billion on information technology. A 12-terabyte data warehouse aggregates clinical, pharmacy, and lab data, along with enrollee demographic data, to provide usable information that can be further enhanced with proprietary predictive modeling software developed by UHG's informatics subsidiary.
A web-based portal allows commercial customers of a UHG subsidiary that serves 9.3 million employees of self-insured Fortune 500 companies to access comprehensive data about their employees' health status and utilization patterns. Another web-based portal enables UHC's 300,000 network physicians to verify patient eligibility, submit claims, and view clinical practice guidelines.
HealthNet, which grew through a series of mergers and acquisitions, is also investing substantially in IT. The company expects to complete the process of moving all operations to a single technology platform in 2004, "a fairly significant investment," according to Olson.
HealthNet is also buying back its stock. In the four quarters ending in March 2003, HealthNet repurchased 10.1 million of its shares at an average price of $25. The company expects to continue doing so, depending on cash availability and share price.
"In 1999 our stock price was in the single digits. Today we are at a 52-week high of $34.34," says Olson. "The stock has been very strong, especially in the past few months. We've outperformed the S&P 500 for the last two-and-a-half years and met or exceeded earnings expectations for 17 straight quarters."
Paying down debt
Individual companies vary in their allocation of capital. HealthNet, for example, is also using its money to pay down debt. UnitedHealth Group, on the other hand, also continues what Penshorn describes as "modest acquisition activity" in specialty and health technology areas.
Two other trends that apply to most plans are an increase in employee stock options and higher reserve requirements. The latter is no coincidence, because state insurance commissioners would rather impose the risk-based capital method, which results in higher reserve requirements (5 percent to 10 percent of premium revenues, according to Sherlock) during good economic conditions in the insurance industry to avoid placing insurers in financial jeopardy.
Costs, not profits
"Past research has demonstrated that a steady, multi-year acceleration in the rate of growth of underlying health care costs is largely to blame for the increase in private health insurance premiums," according to Bradley Strunk and Paul Ginsburg, authors of "Tracking Health Care Costs: Trends Stabilize but Remain High in 2002" in the June 11 issue of Health Affairs.
That supports health plans' contention that it is costs, not profits, that are primarily responsible for rising premiums. However, Strunk and Ginsburg report that health care spending increased 0.4 percentage points less in 2002 than it did in 2001, the first year that has happened since 1997. This decrease in the rate of increase is the result of lower increases in each of the four categories that make up total health care spending: hospital inpatient care, hospital outpatient care, prescription drugs, and physician care.
Since 1997, however, premiums have been increasing more than underlying costs. During this inflationary phase of the so-called underwriting cycle, plans try to make up for losses sustained during the previous deflationary phase. But if costs really are moderating, will premiums follow?
Maybe.
"When they priced '03 business in January, their estimated costs were higher than they ended up, and they have not yet changed their pricing to reflect those lower costs," says France. "They're arguing that cost trends are not really as slow as they appear to be in the first quarter, despite the Strunk and Ginsburg study and the fact that Aetna is saying that cost trends have slowed and it will reprice next year."
Such a move by Aetna could initiate a downturn in the underwriting cycle, a possibility France doesn't rule out. After all, he says, the only way for plans to leverage their sizable investments in IT is to increase enrollment, which has been relatively stagnant. But others, like Sherlock, disagree.
"I don't really see it," says Sherlock. "We're seeing neither pressure from employees for an alternative model of health care purchasing, nor downward pressure on prices by employers. As a practical matter, there is no reason why premium rates shouldn't go up at double-digit rates for the balance of this decade."
Olson cautions that "if one company breaks and tries to buy share [increase market share by lowering price], that's not the beginning of a cycle. When two companies do, then you have the beginning of a cycle."
Looking at hospital costs
Penshorn sees costs and premiums as a "double digit proposition," with hospital costs as the only source of potential savings. That's in line with Strunk and Ginsburg's finding that growth in hospital spending accounted for the largest portion of the overall increase (51 percent) in 2002 for the second straight year. But Penshorn isn't optimistic about lowering hospital costs, noting that hospitals would have to become more efficient for that to happen.
Olson also sees lower hospital costs as the key to bringing premium increases down to the "high single digits," and looks to recently implemented tiered hospital copayments — and a new web site that allows HealthNet enrollees to evaluate a full range of publicly available data on hospitals — to do the job. He points to the success of tiered pharmacy benefits in changing consumer behavior and in getting better deals from pharmaceutical companies.
"For the long-term viability of this business, we think that plans have to reduce the rate of growth in health care costs and bring premium increases down below 10 percent," says Olson. "We think that is how you generate a long-term growth story for the health plan business, and we are confident that we can do that."
Seal managed care's fate?
In Blaine Bos's opinion, there's no doubt that sustained double-digit premium increases will seal the fate of managed care. "Employers aren't going to stand for a 13- or 14-percent trend on the health care component of labor costs," says Bos, principal in Mercer Human Resource Consulting and chief analyst for Mercer's "Annual Survey of Employer-Sponsored Health Plans."
"They just aren't going to buy this stuff any more."
Even reducing hospital costs isn't going to save the day, argues Bos. He calculates that utilization by aging baby boomers alone drives a 4-percent-annual increase in health care spending. Add that to a best-case scenario of 6-percent-annual medical cost inflation, and you're back to double-digit annual cost increases.
"During the '90s, managed care focused almost exclusively on the supply side, and there really isn't a whole lot more they can squeeze out of reimbursements to physicians and hospitals," says Bos.
But, so far at least, higher deductibles, higher copayments, benefit changes, and other consumer cost-sharing initiatives don't seem to have gained much traction. Nor has defined contribution caught on. After several years of marketing, the number of enrollees in defined contribution products is estimated at 500,000, a drop in the proverbial bucket compared to the 162 million covered by employer plans.
"Defined contribution doesn't really help you in any way manage the care of the small number of people who account for most of your costs," says France. "In effect, you're giving money to people who aren't costing you anything. If there are any savings, it's not clear that they inure to the benefit of the employer, which is presumably the objective." This is especially true for the employers that offer consumer-directed health plans as part of a menu of choices that includes traditional HMO coverage.
But all that may change if federal tax credits for nongroup and individual insurance become law. It's a concept embraced by President Bush as well as House and Senate leaders, but it is problematic whether they will be able to find the money for it, given the cost of other pending health care bills.
"This has the potential to move the market toward individual decision-making and away from employer-sponsored insurance, depending on how big the tax credit is," says Gary Claxton, vice president of the Henry J. Kaiser Family Foundation and director of the foundation's Health Care Marketplace Project. "This gives employers a way out."
---
Our most popular topics on Managedcaremag.com
---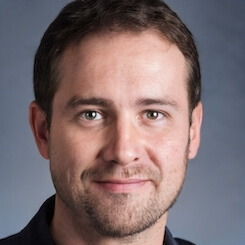 Paul Lendner ist ein praktizierender Experte im Bereich Gesundheit, Medizin und Fitness. Er schreibt bereits seit über 5 Jahren für das Managed Care Mag. Mit seinen Artikeln, die einen einzigartigen Expertenstatus nachweisen, liefert er unseren Lesern nicht nur Mehrwert, sondern auch Hilfestellung bei ihren Problemen.