This may be one way to regain profitability, though getting permission from government regulators may take some doing.
Operating under laws that mandate about five dozen benefits and put a tight cap on how much of the cost of health care consumers can shoulder, Texas HMOs have been losing ground to other insurance products for several years. Commercial HMOs in the state lost more than half a million members to other benefit plans between 2000 and mid-2002, according to a report by the industry consultant Allan Baumgarten.
Last month, a law went into effect that allows Texas HMOs to create less expensive products that don't meet all of the mandates — as long as they also continue to offer "Cadillac" plans that do meet the mandates, says Leah Rummel, executive director of the Texas Association of Health Plans.
One of the restrictions that HMOs will shed first is the cost-sharing cap, Rummel says. Consumers in Texas are going to start seeing HMOs with deductibles on all basic benefits, a move that will enable HMOs to compete with PPO and point-of-service plans that have been able to hold down premium increases with products that have higher deductibles, Rummel says. "You won't see any really drastic deductibles by HMOs. It will just be something that will allow us to compete with the PPO products."
Part of a trend
What's happening in Texas is part of a trend that is playing out nationally. As employers look for ways to handle the double-digit premium hikes they've been quoted, they're demanding that HMOs come up with products that shift some of the increase to employees through deductibles and more copayments, says Blaine Bos, a consultant with Mercer Human Resources Consulting. Last year, 45 percent of employers' HMO plans included a hospital deductible, up from 35 percent two years ago, according to Mercer.
Deductibles are keeping HMOs competitive and in some cases profitable, consultants say. Yet in order to offer products with deductibles, HMOs often have to convince state legislators, insurance regulators, and others that the break in tradition — "HMOs had promoted themselves by saying, 'You never see a bill,'" Baumgarten points out — is necessary.
Early on, laws had been put in place to restrict HMOs' ability to impose deductibles. That happened because the HMO business model — with capitated fees and having care delivery and care financing as part of the same entity — potentially could have encouraged HMOs not to provide treatment, Baumgarten says. "Regulators wanted to be careful not to allow or erect other obstacles to receiving treatment, and one of them would have been any significant amount of cost sharing."
Yet such laws have been changing in many states to allow HMOs to meet market demands.
In Massachusetts, Harvard Pilgrim Health Care had to convince the state's insurance department, rather than legislators, that creating an HMO deductible product made sense, says Vincent Capozzi, senior vice president for sales and marketing. Capozzi joined Harvard Pilgrim about 2-1/2 years ago and began thinking about developing a deductible product during his first hour on the job, he says. He knew the forecasts for rate increases were high, and he had experience with deductible HMO products in Connecticut.
"In Massachusetts, there were no deductible HMO plans of any type, but I wanted to get this out there as quickly as I could," Capozzi says.
Harvard Pilgrim, a not-for-profit health plan, opted to use its HMO license to develop a deductible product — rather than use its indemnity insurance license — because of tax reasons, Capozzi says. The health plan would not have had to win approval for a deductible product under the indemnity license, but it did need approval for the HMO deductible product.
When Capozzi took his case to the Massachusetts Division of Insurance in 2001, regulators were concerned about whether an HMO deductible product would stop people from getting basic services, Capozzi says.
Harvard Pilgrim, however, developed a product in which most preventive services are excluded from the deductible (see box below). The product, called Best Buy HMO, typically includes a $1,000 individual deductible and a $2,000 family deductible. Premiums are 15 percent to 20 percent lower than the premiums of the company's standard HMO, Capozzi says.
While the insurance department approved the product, Harvard Pilgrim's competitors balked, believing the market wouldn't embrace an HMO with a deductible, Capozzi says. Today, however, several hundred employers, many of them small businesses, offer the Harvard Pilgrim deductible plan, and about 35,000 people are enrolled. Competing health plans now offer HMOs with deductibles as well.
As Harvard Pilgrim rolled out its deductible product, the insurer had to focus on educating consumers and its member services department about just how the deductible worked. "We put together simple pieces that clearly educated the consumer about what was covered under the deductible and what wasn't covered under the deductible, so there was great clarity," Capozzi says.
HMOs around the country are implementing deductibles. Last year, at about the same time Harvard Pilgrim introduced its new product, Group Health Cooperative of Puget Sound announced that for the first time in its 55-year history, it would offer plans with deductibles, ranging from $500 to $1,500, as a way to limit premium increases. Kaiser Permanente also is responding to demands for such products from employers, says Arthur Southam, MD, senior vice president for product and market management at Kaiser Foundation Health Plan.
"We are being asked by our customers to increase the amount of consumer cost sharing in our products, so we will more significantly be using deductibles and copayments as features of our benefits plans," says Southam. Kaiser is proceeding cautiously, however, because of concern that increased cost sharing could cause people to not get needed health care services [see "Consumer-Directed Health Care: Too Good To Be True?" September 2003].
Small employers in Utah have been purchasing HMO products with deductibles for years from IHC Health Plans. In the last two years, though, large employers have been increasingly interested in the products, says Diana Reynar, director of marketing.
The company offers HMO product options that include deductibles for medical services, pharmacy benefits, and mental health services. About 10 years ago, IHC switched from selling federally qualified HMO plans that restricted the amount of costs a consumer would bear to selling HMO plans through a state charter that allowed more flexibility in setting deductibles.
"Employers like the health management programs, preventive services, credentialing of providers, and quality associated with a managed care organization," Reynar says, "and deductibles, in addition to copayments and coinsurance, are a measured step that employers can take to pass along incremental premium cost increases."
Employers want to continue to offer their employees an HMO option, and putting deductibles in place is one way to keep the plans on companies' benefits rosters, agrees Robert E. Hurley, PhD, associate professor of health administration at Virginia Commonwealth University and a senior research consultant at the Center for Studying Health System Change.
Researchers for the center conducted interviews with providers, employers, and health benefits consultants in 12 communities earlier this year and are compiling a report on their findings.
"One of the general issues that we found in this round of visits is that the historical price advantage that HMOs have enjoyed relative to other products by virtue of deeper discounts or narrower networks has largely slipped away," Hurley says. "The deductible is a way to bring the premium below — or make it comparable to — premiums of competing products, and still give people access to a relatively rich benefit package.
"We'll see more and more of this in the future," he says.
---
Our most popular topics on Managedcaremag.com
---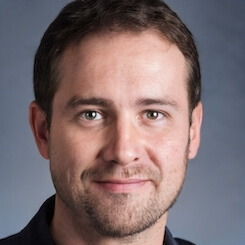 Paul Lendner ist ein praktizierender Experte im Bereich Gesundheit, Medizin und Fitness. Er schreibt bereits seit über 5 Jahren für das Managed Care Mag. Mit seinen Artikeln, die einen einzigartigen Expertenstatus nachweisen, liefert er unseren Lesern nicht nur Mehrwert, sondern auch Hilfestellung bei ihren Problemen.