The actor in the videotape speaks directly to the health plan member, who recently was diagnosed with coronary artery disease. The actor says that CAD is the most common cause of death in America: 12 million suffer from it, and 500,000 sufferers die every year.
"Although choosing a treatment may seem like a decision your doctor should make, you can play an important role," he tells the viewer, who may be scared and confused because of the diagnosis. "For many people, all three treatments are equally effective at prolonging life and preventing heart attacks. If this is true of you, then the decision really depends on how you feel about your symptoms and how much risk you are willing to take to relieve them."
The rest of the 50-minute tape features three physicians who outline the treatment options: medical therapy, angioplasty and stents, or bypass surgery. The options are described in detail, including associated benefits, potential harms, and mortality rates. Patients who have experienced each option describe their experience. No recommendations are made and the viewer is encouraged to discuss all this with his or her doctor.
The video is part of a "treatment-option support program" implemented by several insurers to encourage patient participation in treatment decisions. "It's a balanced, clearly spoken description of the benefits and risks in the options available to patients," says George Bennett, chairman and CEO of Health Dialog, a Boston company that produced the video and markets treatment-options programs to 18 health plans and two self-insured employers, covering more than 12 million lives, up from 5.7 million lives last year. "Treatment-option support is designed to help replace the paternalistic model of medicine prevalent for so long in health care."
What it's not
Not everyone agrees, of course, that treatment-option support — also called shared decision-making — is wholly desirable. About two dozen health plans are now running these programs, and some physicians express concern about whether the programs intrude in the physician-patient relationship. "These are commercial entities offering this information," says Yank Coble, MD, a trustee and past president of the American Medical Association. "There's always the potential of a danger to the relationship between physician and patient when health plans become directly involved in patient care."
Proponents of shared decision-making say the purpose is to inform patients about their treatment choices and describe the risks inherent in each. It isn't meant to replace disease management, and it isn't triage. It does not address compliance issues, such as whether a heart patient is prescribed beta blockers, which is what DM programs do. And it doesn't tell a patient whether it is necessary to see his doctor or go to an emergency room, which is what telephonic triage does.
In the video described above, for example, patients facing heart surgery are told that safety risks are fewer with medical treatment than with angioplasty or coronary artery bypass graft, but that symptom relief at one, three, and five years is better with the more radical — and expensive — options. It also points out that survival rates for the three options are virtually identical, but that for some patients, severe disease survival rates improve at the five-year point with with CABG than with either angioplasty or with medical treatment.
The video fervently suggests what questions to ask. Literature accompanying the video refers to more than 12 studies on the issue, and provides contact information for professional organizations to get more information.
The underlying premise is that informed patients choose evidence-based care and reduce practice variation. "Rates of elective surgery and other discretionary interventions are determined in large part by practice style and, sometimes, by geographic variation in resources," says John Wennberg, MD, director of the Center for the Evaluative Clinical Sciences at Dartmouth Medical School. "These rates should be determined by the choices informed patients make. Patients should understand what is known, as well as what is not known, about the outcomes that matter to them. The outcomes commonly vary according to the treatment used. Patients should be able to make informed choices according to their own treatment preferences."
Implementation is also fairly simple: Registered nurses, called health coaches, answer telephone calls and respond to Web site inquiries. They discuss a patient's options, mail out videotapes and brochures, and often call the patient to see how things are going.
Doctors' reactions are more complicated: Some are enthusiastic, and some are suspicious. "We have no problem involving patients in their own care," says Michael Fleming, MD, president of the American Academy of Family Physicians. "Our concern with these types of programs is that health plans may use them to question physicians' decisions to protect their own bottom line."
Precertification and preauthorization failed most health plans as cost control mechanisms, says Fleming, and he has some concern that shared decision programs could be fashioned to encourage lower cost treatments. "Treatment-option support could end up being a new level of bureaucracy. And it could end up delaying care," he says, but he adds, "I don't think it's really dangerous. There are very few times patients don't, in the end, do what's recommended by their physicians."
Old theme, new spin
Patient education isn't a new idea, says Coble. The way it is being implemented through treatment option support is actually "a new spin on an old theme," he says. "What's most important is that whatever information about options that the plans are imparting be based on solid evidence."
Some physicians are simply skeptical of the whole premise of health plans becoming involved in patient decision making. "This goes beyond the usual way that educational programs function. It's getting a second opinion from a nurse. It's not the way to reduce practice variation. The way to do that is to encourage the use of guidelines," says Bruce Bagley, MD, the AAFP's medical director for quality.
That is what they are doing, say representatives of some of the approximately two dozen plans that have started treatment-options programs. They say that the treatment questions that patients are encouraged to ask improve the quality of care they receive. "We are not getting in the way of care," says William Alexander, MD, national medical quality director at Cigna HealthCare, which started a pilot treatment-options program in Arizona in May 2002. "We are enhancing the health care our patients receive."
The Cigna treatment-options program is purchased from and administered by Health Dialog. The program is voluntary and addresses nine medical conditions: back pain, heart disease, prostate problems, prostate and breast cancer, uterine problems, gallstones, and hip and knee replacements. The pilot treatment-options program has received virtually no negative physician reaction, say company officials.
Dartmouth data
"In addition to helping patients wade through information, the program may very well make members aware of treatment options that they otherwise wouldn't have considered as possible choices," says Jeff Terrill, general manager of Cigna HealthCare of Arizona. "It may be surprising, but studies show that the treatment provided to Medicare patients nationwide for various conditions may differ depending on where they live."
Terrill is referring to data compiled in the Dartmouth Atlas of Health Care. Those data demonstrate that men with prostate cancer in Baton Rouge, La., are nine times as likely to have surgery as similar patients in Binghamton, N.Y. In neighboring cities in Arizona, patients are more likely to have hip replacement surgery in Mesa than in Phoenix, Sun City, or Tucson, according to Dartmouth data.
A reason that some doctors resist the concept of shared decision-making is that it means a shift in the power dynamic in the doctor-patient relationship , say Wennberg and others, including Donald Berwick, MD, president of the Institute for Healthcare Improvement in Boston. "The tradition of medical decision making based on professional paternalism does not deal well with the complex trade-offs created by modern technology," says Wennberg.
"The more I study the subject of quality, the more I become concerned that a major problem in our health system is the fragmentation of care that results in part from overreliance on physician discretion," says Berwick. He favors the use of evidence-based guidelines, and patient empowerment. "Involving patients more deeply adds value to care. Outcomes are better, and patients are more satisfied."
New model
According to Wennberg, treatment-option support is indicative of a new model of the doctor-patient relationship that is a patient rebellion against traditional paternalism and the third-party intrusion into medical decision-making evident in our health care system for the last 20 years.
An example of how shared decision-making enhances the quality of care is prostate cancer treatment, says Wennberg. The choices for a man diagnosed with early stage cancer properly involve his attitude and preferences, "since there is scientific uncertainty about which choice will have a better outcome," he says.
"A man who chooses radiation or surgery takes the chance that active treatment will improve his life expectancy, but he runs the risk of side effects, which include treatment-induced incontinence and impotency," says Wennberg. "A man who chooses watchful waiting forgoes the possibility that active treatment might improve his life expectancy, but he avoids the risks associated with surgery or radiation."
To make an informed decision about treatment options, a patient needs to understand the significance of scientific uncertainty and the nature of the choice he is making regarding risks and benefits, says Wennberg. "Doctors bring to the process of decision-making both medical expertise and experience in helping patients. Patients bring their own values, preferences, and feelings. The right choice is the one that reflects the patient's point of view," he says.
"Shared decision-making addresses the ethical need to fully inform patients about the risks and benefits of treatments, as well as the need to ensure that patients' values and preferences play a prominent role," says Wennberg. "In the 1990s, managed care challenged the autonomy of the physician, but often imposed its own rules on clinical medicine, substituting the managed care company for the physician decision-maker."
He is also very concerned with the integrity of the videos used in shared decision-making — they need to be evidence-based, up-to-date, focus on all of the outcomes that matter to patients, and present a balanced view of the risks and benefits of the treatment options.
Indeed, "balance" may be the operative word as health plans encourage patients to get the best care, and physicians attempt to provide it.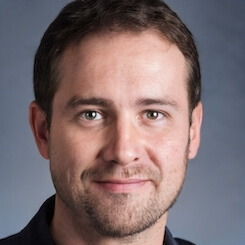 Paul Lendner ist ein praktizierender Experte im Bereich Gesundheit, Medizin und Fitness. Er schreibt bereits seit über 5 Jahren für das Managed Care Mag. Mit seinen Artikeln, die einen einzigartigen Expertenstatus nachweisen, liefert er unseren Lesern nicht nur Mehrwert, sondern auch Hilfestellung bei ihren Problemen.