The CMO of Blue Cross and Blue Shield of Minnesota is hopeful that the goal of true population management is near.
Two and a half years ago, Blue Cross and Blue Shield of Minnesota launched a 10-year population health management program with American Healthways that may come to be seen as the point at which disease management came of age. William R. Gold, MD, the Minnesota Blues' chief medical officer and vice president, health management, is at the center of the effort to ensure that this initiative succeeds.
Dubbed BluePrint for Health Care Support, the program goes beyond typical DM programs in several ways. It focuses on a larger number of illnesses (17) than typical DM programs, considers both chronically ill and high-risk healthy patients, and is more holistic, looking at the total profile of individuals, who are often at risk of developing multiple medical conditions. Currently, about 1.1 million of the company's 2.5 million beneficiaries are part of the program.
Now in his ninth year with the Minnesota Blues, Gold joined the company in 1996 as medical director of Blue Plus, its HMO affiliate, and has been in his current post since 1998. Previously, he was director of total quality management at Scott & White Clinic, Memorial Hospital & Health Plan in Temple, Texas. He has held academic positions at Georgetown University in Washington, D.C., and Texas A&M University College of Medicine. A native of Davenport, Iowa, Gold earned a bachelor's degree from Cornell College in Mount Vernon, Iowa, and a medical degree from the University of Iowa. He completed a residency in obstetrics and gynecology at Georgetown University. Gold spoke recently to Senior Contributing Editor Patrick Mullen.
MANAGED CARE: Before we get into the details of the arrangement that Blue Cross of Minnesota has with Healthways, why do you need an outside vendor doing things that arguably a managed care plan should do in the first place?
WILLIAM GOLD, MD: Health plans could be niche players in providing specialized case management, which is another way of phrasing what disease management is. We were among the plans that did that, but many did not. Plans usually have case managers, but few plans have diabetic case managers who only deal with patients diagnosed with diabetes. These specialized case managers have the expertise, educational materials, and data support systems to take care of diabetics at their fingertips. We're entrepreneurially driven in this country, which created an opportunity for somebody to assemble a really good program for diabetes or other conditions and sell these services to health plans that don't have them, or show plans that do have such programs how they can be done better.
MC: Why did you choose to work with American Healthways?
GOLD: Ever since I came to Blue Cross from the provider community eight years ago, we've looked at a number of disease management vendors. Initially, I probably met with two or three vendors a week, then two or three a month, and then two or three a quarter because they all offered the same sort of thing. I caught some of them using bad science in representing their outcomes. We decided to build our own program in diabetes and coronary artery disease about four or five years ago. When we met American Healthways, it was not about selling services, it was about creating a new model for delivering care management. They were looking for a health plan and a specific set of leaders who were willing to go down a different path with them. That's how we forged our relationship.
MC: And what was the thinking behind agreeing to a ten-year arrangement?
GOLD: It could have been twenty years. If we're right, there is no limit to what we can do. The leaders of both companies believe that there is a different model for care management, a different way the system can help fill various gaps in the current system. That belief drove us to this agreement.
MC: How will Blue Cross and Blue Shield of Minnesota be a different company in ten years because of this arrangement?
GOLD: We will have differentiated ourselves in the market in two, perhaps three ways. First, we will deliver lower [cost] trend and healthier people. Second, we will be seen as innovators. Third, we're not done. There's more work to do. I can't tell you exactly what that work will look like, but I can tell you we're not stopping. There are still gaps in the system.
MC: Describe the agreement. What is American Healthways committed to doing?
GOLD: It's a ten-year agreement for them to deliver specific disease management or care management services for our fully insured book of business, which is about 45 percent of our total business, and to those self-insured accounts that buy this service from us. There's a provision for changing which medical conditions are covered as needs change. One disease could be dropped while three others could be started. Specific return-on-investment targets and five other outcome targets have to be met: member satisfaction, physician satisfaction, adherence to clinical guidelines, clinical health, and effect on cost. All five have to show improvement for this outcomes-based intervention to be of value.
MC: Will the cost savings be sustainable? Or will it be like when managed care took costs out of hospital care? For a while, some plans showed great savings, but once everyone caught on, the savings went away.
GOLD: The primary way you take costs out is to support an individual member in his or her interactions with the care system and his or her translation of those interactions with behavior changes. I don't see how that is going to be hard wired into the system any time soon. There will always be a new diabetic who is totally overwhelmed with his current life situation, taking new medications, making diet changes, worrying about how he's feeling and about his future. That person will experience many gaps in the health care system and will welcome the help from a program like the care support program.
MC: How are members responding to the program?
GOLD: The vast majority of members are receptive and thankful. They welcome the intervention and the help. We have a handful of people who have complained about the program, but we have had many more people who have had profound changes in their health as a result of the program. We're making over 100,000 calls a month, and the main experience has been extremely positive. This is Minnesota. It's a fairly homogenous, trusting, proud population, if I could make some broad statements about it.
MC: Garrison Keillor's built a nice career making broad statements about Minnesota, so it's all right. Where are all those calls coming from?
GOLD: One of the features of our program is that American Healthways built a call center about a mile and a half from our corporate headquarters in Eagan, Minnesota. It only serves our health plan. There are more than 100 nurses, dieticians, and others working at that call center.
MC: What kind of response do you get from physicians participating in the Healthways program?
GOLD: The vast majority has been either neutral or favorable. The neutrality probably comes from physicians who have so few patients in it that they're not even aware of the program. We've had excellent participation from our physician advisory council, which meets with us quarterly. We've changed the program based on their advice.
MC: In what ways?
GOLD: For example, we were mailing a standard-of-care outline to patients and encouraging them to discuss it with their doctors. American Healthways has used that approach in other states and has not had an overwhelmingly negative reaction. Here, the physicians thought that unless we put that same document in the hands of the doctors, it could be seen as an intrusion. So we changed the program as a result of their advice. Another thing that is unique to the program is that we have five nurses who travel the state every day. We call them provider service managers. They meet with individual doctors, first to make sure they understand the program, and second to talk about individual patients and members that we share who may have special problems. The ability to spend a few minutes with doctors and talk about patients or the program has been helpful. Blue Cross is well thought of in the state and the provider service managers have been very successful.
MC: In an article you co-wrote for last November's Managed Care, you mentioned point-of-care clinical tools that are part of BluePrint for Health Care Support. What are some examples?
GOLD: When we fielded the program in March of 2002, we formed and funded what we're calling an incubator, an organizational structure to continually ask the question: "What else can our two companies do to favorably impact outcomes?" We've been working on a few pilots where there's been some exchange of information between the physician's office and our call center. Three or four clinics are participating now and we're hopeful the program will grow. The way it works is that our call center collects some information directly from patients. If you were a patient with diabetes and I was the nurse, I would learn things about you that would help me better help you with your diabetes.
MC: Is that part of my medical record?
GOLD: No, it's not part of your medical record. It's part of your information database at the call center. One could argue it should be part of your medical record.
MC: Eventually, it probably will be.
GOLD: Exactly. We have been very pleased at the physicians' response to what we have been doing with their patients. They were impressed by the amount of data we had collected on their patients. That led them to say, "If we could get some of this information in our office when we saw this patient next, it would make our job easier and add to the overall value of the visit." So we put certain pieces of data into a single page format that we send electronically or by fax to the clinic. They affix that page to the front of the chart so when your doctor sees the patient tomorrow, the doctor has this other information that will aid the visit. The doctors asked for a list of current medications, including over-the-counter medications, that the patient is taking. They also want to know if any diagnostic tests are due based on recommended guidelines. The doctors can also write notes back to the call center to reinforce things. For instance, a physician might write "patient doing well" or "patient needs reinforcement on staying on diet." That goes back into our call center and therefore the next time we call the patient, it becomes a topic for discussion.
MC: The program also takes advantage of advanced data modeling. What does that involve?
GOLD: It involves applying the latest predictive modeling and analytics to multiple data sources, specifically medical and pharmacy claims, and then integrating that information into a database. We're also looking at how to add data or information to the mix even before claims become the trigger. For example, let's say we're on the phone with a patient who tells us, "I saw my doctor yesterday and things are going well with my diabetes, but he says I have to get my hernia fixed so I've scheduled an appointment with the general surgeon." That patient has just given us a gift of information. Right now we don't know what to do with it. The patient has told us about the surgery, and maybe even the date. We wouldn't learn officially about that surgery until the claim is filed. We're working on taking such random gifts of information and using them creatively in an integrated model.
MC: What's the main challenge?
GOLD: The main challenge is analyzing the usefulness of that information, which then may or may not trigger an activity. A hernia operation might trigger a phone call two or three days after surgery to see if there are any questions about the medications and pain and how that patient is doing with diabetes. Let's say somebody calls us to ask why there was a $200 charge when they left the hospital. We look up the benefit and find out they have a copayment of $100 per day with a two-day maximum. It's a benefits question, but again, it creates an opportunity to ask about the nature of the hospitalization and how that person is doing. We have no place for that interaction right now.
MC: How do you sell this program to self-insured customers who may resist the up-front cost and be reluctant to offer a long-term benefit to an employee who might not be around in a few years?
GOLD: It is kind of a snowball effect. When we signed some of the bigger accounts, a lot of smaller ones signed on. They say, "Oh, they did, so they must know something."
MC: What is the hard business case for self-funded employers?
GOLD: It is based on the hard business case that if you want to lower claims cost, it takes some investment, but we will lower it and we'll guarantee it.
MC: To what degree is this program tied into health-promotion programs since many of the health conditions you're dealing with are the result of risky behavior, smoking, drinking, or, for lack of a better word, gluttony?
GOLD: In theory, it's an easy sell. Interventions for true prevention are just now coming on line and those interventions are just barely showing effectiveness. There's a lot of talk about obesity as an epidemic, but absolutely nothing this side of surgery, a radical treatment, has been shown to work. Right now if you tried to put together an effective obesity program for an employer, it would not be based on science because the science doesn't support it. There's a mismatch between the problem and the opportunity for doing effective prevention and the tools available to actually accomplish it.
MC: What kind of response are you getting from your counterparts at other health plans who want to learn more about the BluePrint program?
GOLD: Early on, I was deluged. Now I get calls as they're going through their own RFP process and considering American Healthways. They want to hear from me what the numbers mean, what it's like to work with them, and what we've actually done. I've been on several conference calls with CFOs and medical directors of Blues plans. They're getting serious. Disease management is no longer one of those things that we kind of play around with. This is a significant strategic move.
MC: Is it accurate to continue to use the term disease management?
GOLD: We're moving towards population care management. Why wouldn't it work for somebody trying to exercise more, control stress, or follow a weight reducing diet? It works for tobacco, and it probably will work for other behavior changes. When you really think about it, this is first major step in viewing a population in total, looking at its needs and defining what role the health plan should be playing.
MC: Thank you.
---
Our most popular topics on Managedcaremag.com
---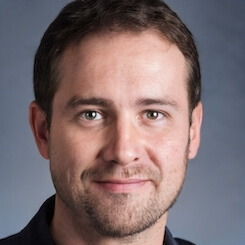 Paul Lendner ist ein praktizierender Experte im Bereich Gesundheit, Medizin und Fitness. Er schreibt bereits seit über 5 Jahren für das Managed Care Mag. Mit seinen Artikeln, die einen einzigartigen Expertenstatus nachweisen, liefert er unseren Lesern nicht nur Mehrwert, sondern auch Hilfestellung bei ihren Problemen.