As rising costs drive CEOs' collective blood pressure off the charts, a group of experts considers whether managed care has reached another watershed — and whether the industry can reinvent itself yet again.
MANAGED CARE 

September

 

2004

. ©MediMedia USA
As rising costs drive CEOs' collective blood pressure off the charts, a group of experts considers whether managed care has reached another watershed — and whether the industry can reinvent itself yet again.
As far as transportation is concerned, time on Mackinac Island up on Lake Huron stood still right around the end of the 19th century. There are no cars here. No motorcycles roar through the pristine Victorian village that stretches out along the lakeshore. And every summer in early June some of the most influential politicians and business leaders in the country are drawn to this placid setting for the annual powerbroker assembly known as the Mackinac Policy Conference.
In this swank time capsule from the past, they spend most of their time looking into the future.
For Rick Wagoner, the chairman of General Motors, it's not a very pretty sight. And he used much of his closely-watched turn at the podium this year to ring a national alarm bell on health care costs. The $4.8 billion that GM pays in annual health expenses for 1.1 million workers translates into a bill that would give sticker shock to any corporate titan: $1,400 per car. And ever-rising double-digit premium increases in this brave new world of global competition is making health care a budget-buster for businesses of all stripes.
Warned Wagoner: "The cost of health care is an area in which the U.S. is very uncompetitive right now versus our global counterparts — every single one of them."
He appealed "to whomever is elected to the presidency in November, and that appeal would be to convene and charge a bipartisan group of government officials of all levels — business leaders, labor, and health care providers — with developing a comprehensive plan to address this matter, and then implement it. It is well beyond time for all of us to put partisan politics behind us, and to get together to address this health care crisis."
A year before, Bill Ford, chairman and CEO of the rival Motor City auto giant, had come to his own more casual, but just as alarming, conclusion: "Health care," he said, "is just out of control."
Crisis. Unsustainable. Scary. They're just a few of the warning shots fired off in the war of words the business community has aimed at the advancing threat of rising health costs. After three straight years of double-digit hikes, the pain is spread far and wide. And at no time since the early '90s — when managed care organizations responded by engineering a rigid set of gatekeeper rules — have calls for profound and immediate change been so loud from every tier of American business leaders.
Just last December, the Business Roundtable took the blood pressure of CEOs around the country and found a jaw-dropping 58 percent — by far the biggest group — cited health care as their company's most painful "cost pressure." Smaller businesses, which have been hit with the highest price hikes of all, are even more likely to groan. The National Federation of Independent Business recently released a survey showing that health care was the number one headache being faced by U.S. businesses. Fully 65 percent of 4,603 members surveyed said health care costs are now a critical problem, up from 47 percent four years ago.
And executives in the health care industry are well aware of the growing public discontent.
Just three days after Wagoner's speech, anyone picking up the San Francisco Chronicle — and that includes 18,000 attendees of the big biotechnology confab BIO 2004 — would find himself greeted by a full page ad taken out by Sutter Health with this headline in big, bold letters:
EVERYONE AGREES THE HEALTH CARE FINANCING SYSTEM IS SICK
In fact, wrote Washington Post columnist and long-time political sage David Broder in mid-July, steadily rising costs and deplorable quality standards have pushed business people and politicians from both parties to a simple conclusion: "The American health care system is urgently in need of a basic overhaul."
Yogi Berra: It's deja vu all over again
And so it goes. From the head of America's largest manufacturing concern to local providers and Main Street businesses, the message now trumpeted from coast to coast is that the health care financing system in this country is in critical condition and the level of discontent inside the executive suite is reaching the point of a white-collar protest movement. For the first time in a decade there is now a growing consensus that the private sector — specifically the managed care industry — has failed to deliver affordable health care.
Faced with the same level of anger a decade ago, the young and politically wobbly Clinton administration ran face-first into a public policy brick wall with the resounding defeat of an ambitious and widely reviled public health plan. And the political setback laid the stage for a swift response from managed care. Tough gatekeeping methods alienated the public — but allowed MCOs to rein in costs.
Now, in the words of Yogi Berra, it's deja vu all over again — with some big new assumptions in place to complicate matters.
Tough utilization controls have been largely and emphatically abandoned. Cost-shifting — adding much of the increases in costs directly onto the shoulders of workers — has been widely adopted in its place. But businesses in steadily growing numbers are saying that they still can't cut it. Meanwhile, the number of uninsured is growing at a clip of some 2 million a year, fed by states that have been ratcheting back spending for public health programs.
Managed Care listened to some of the most prominent voices in health care. And while we found that many are predicting that this new wave of unrest will spur a new round of significant change in the next two to three years, there are some highly qualified observers predicting years more of steady deterioration and amazingly little consensus on what the next big answer for health care insurance will be.
Yogiism 2: We made too many wrong mistakes
But there's no lack of opinions.
An analyst from McKinsey & Co., a global consulting company, talks about a dawning period of intense managed care innovation that mirrors the watershed periods of the early 1980s and again in the early 1990s.
A survey by the Center for Studying Health System Change finds that private sector competition isn't capable of reining in costs, even as more executives start muttering that there is a need for "government intervention." But don't look for radical change soon, adds the group's director: Any real crisis over costs still lies years ahead.
The head of a prominent business group says consumer-directed plans offer the best, last hope for a private sector-driven solution — and sees managed care taking a leading role in making them work efficiently.
A managed care CEO talks about his excitement in the face of turmoil, and foresees the end of MCO commoditization, a time when plans will succeed or fail in a world where the technologically fleet can brand their work by providing the tools to effectively tame costs while overall prices continue to spiral.
And several long-term analysts — including one of the most prominent economists in health care — say that despite all the private-sector brouhaha, they see no substantive change at all coming over the next 10 years; just more bellyaching as the country relentlessly abandons the bottom quarter of the population while continuing to cater to the those who can afford to foot the ever-growing bill for insurance.
Roughly twice in the last 20 years, the country's health care system has undergone a tidal shift in coverage, prodded into reform by a rising tide of seemingly overwhelming costs.
Yogiism 3: If the world were perfect, it wouldn't be
For Craig Tanio, MD, an associate principal and managed care specialist at McKinsey, we're in a third watershed period.
"The feedback we're hearing from the business side, it's in the top three to five issues facing the business community," says Tanio, "and I think it's the same order of magnitude as the early '90s. But if anything, it's off of a bigger base. They're considering more radical solutions.
"When you look at this historically, every time there's a big increase in costs, there's a wave of innovation to manage these costs. We're in the same sort of era where we have double-digit cost growth and the whole industry is looking for new solutions."
But Tanio is optimistic that the managed care business can survive the challenge. Health plans have a lot of opportunities to eliminate a mountain of waste, are putting new tools in place to encourage efficiency, and shouldn't be undersold when it comes to fostering fresh competition.
"We've seen analysis at the regional level that you can get anywhere from 2.5 percent to 6 percent reduction in costs by narrowing the degree of specialist participation in the network," says Tanio. Paying for providers' performance can improve outcomes and plans have a lot of latitude in profiling doctors to highlight the best in the system.
Buyers like Calpers have begun tiering hospital networks to highlight cost differentials, and consumer-driven plans are far better at attracting consumers' attention to the costs involved in care than traditional-style HMOs.
"The real question is: How do you make the benefit design in such a way that it doesn't discourage access to care that a consumer really needs," says Tanio.
But innovative cost-control tools are sure to deliver solid savings when used in combination.
"Say business moves to consumer-directed plans, with a narrower specialty network; you could get a 10-percent change in medical costs," says Tanio. "Add a host of other small changes and that could add up to 12, 13 percent. Within these buckets there are some levers that employers could use quite quickly. There's still additional value to be gained in improving disease management systems. We have had a lot of health care inflation, but I see plans getting more aggressive about responding to that inflation."
"As a citizen, I'm not thrilled that medical costs are out of control,"says Michael B. McCallister, president and CEO of Humana. "Our industry hasn't been very innovative for a long time."
Health plans have become mere commodities, indistinguishable from each other, he says. Their membership base is constantly churning as companies look for less expensive alternatives and MCOs — stripped of any gatekeeper tools and with no appetite to put them back in place — as a rule don't offer companies any measure of control. It's no wonder that companies are so frustrated.
"It's just unsustainable for companies to continue what they've been doing," says McCallister. And he couldn't be happier about it.
"That," says McCallister, "is all opportunity."
In the next 24 to 36 months, says McCallister, a steadily rising tide of health care costs will force managed care groups to either break out of the pack by distinguishing themselves through innovation or face a big challenge for market share from those that do.
Yogiism 4: The other teams could make trouble for us if they win
In McCallister's view, the key to controlling costs is eliminating waste, often estimated at 25 percent to 30 percent of the country's $1.6 trillion tab. And the only way to effectively cut out waste is to get the consumer to understand how to get the right kind of care.
"We've never looked at the individual consumer patient to be a better buyer of services," says McCallister. "This is the real message; this is actually fixable."
Back in 2001, McCallister started experimenting with new products for his own employees. He says he was ultimately able to get costs reined in to annual increases of about 5 percent.
"In the first year, we introduced broader consumer choices. Our people went from two choices to six, a spectrum of rich coverage to consumer driven plans, high-deductible PPOs, but a spectrum built around balance."
People did a very good job of finding the right spot on the spectrum for themselves, he adds.
For the 160 other companies that have signed on to Humana's Smart products, McCallister is promising a tidal change in behavior that should mirror his own experience: a drop in hospital utilization, flattening the growth of outpatient services and doctor visits, a slight rise in drug use, and an increase in preventive services. "They made a change in how they use the system; that was pretty obvious. They literally built their own health plan. We introduced a lot of opportunity for them. They then become consumers in a traditional sense."
Last June, the Louisville-based plan rolled out SmartAssurance, which promised to cap second-year premium hikes at 9.9 percent for the companies willing to adopt "consumer engagement" tools like PlanWizard and PlanProfessor to educate workers.
A 9.9 percent cap may not trigger any loud celebrations at most companies, but at a time when Hewitt Associates is predicting average hikes of 14 percent in 2005 — four times the growth of wages — it helps illustrate how private industry now charts the trajectory of premium hikes. And SmartAssurance isn't for everyone, either. Humana is limiting the plan to companies of 500 employees or more — and large risk pools command the best rates the industry has to offer. But McCallister brims with confidence that his company is on the right path.
"The consumer moves entire industries everywhere else in this economy," says McCallister. And now, he says, "I've got the most mature database on consumer directed health care of anybody in the industry. We are really confident of where this thing can go."
But even McCallister isn't predicting that the genie of health care costs can be bottled up again soon.
"I don't think there's anything on the horizon that will reduce it annually below the double digits," says McCallister.
At the Business Roundtable, an influential collection of CEOs who represent some 10 million American workers, top executives believe McCallister, their fellow member, is on to something.
"The big problem with health care costs," says Patricia Hanahan Engman, executive director, "is that the marketplace has been distorted by the way insurance works to pay for health care. You have to get the consumer back into the market equation. Currently, first-dollar coverage and low copayments are the rule, so the consumer has no skin in the game."
But MCOs such as Humana offer a strategy.
"The problem is to get information to patients about quality and costs that will allow them to make good decisions," adds Engman. "And that kind of system can only be constructed around consumer-driven plans — where members of a managed care organization receive annual health care stipends from their employers and manage their own accounts."
Yogiism 5: Pair up in threes
"I don't see the middle ground," says Engman. "The alternative is to go to a government system. Americans are not going to stand in line to get a hip operation, and they don't want to be like Sweden, where you don't get bypass surgery if you are over 60."
The challenge for managed care is to do what Humana has done and push the information to consumers so they can do a good job in deciding what they want to spend their money on.
Adds Engman: "I'm not sure whether somebody else will come up with another idea." And if consumer driven health care fails: "It seems to me you're back at a government system. And that means consumers will be forced to do what's anathema to them: Stand in line and wait to see what they can get."
Yogiism 6: Ninety percent of this game is half mental
Periodically, the nonpartisan Center for Studying Health System Change surveys the changing attitudes toward the health care system. In a report published last spring, its analysts detected a rash of worrying about health care costs and consequences.
"There is a broad consensus among market participants that without major change in our health system, health care costs and premiums for comprehensive coverage through broad provider networks will continue to rise much faster than wages or incomes. Many respondents are worried about both the consequences of this trend for people and the potential for ill-conceived reactive policy.
"We were struck by how many of our respondents — especially those traditionally not predisposed to seek larger roles for government — echoed sentiments similar to the following: An insurance broker said: 'The delivery system is a mess. The sectors don't talk. No one wants to change. The government must do something.'"
Businesses are certainly uncomfortable about the trend in health care, says Paul Ginsburg, president of the center, but he doesn't see any widespread belief that the health care financing ship is headed straight for the rocks. It's the workers who are really bearing the brunt of the problem with bigger out-of-pocket payments and lower wages. And most employees are not showing signs of a real concern over a crisis.
"At the moment, the only direction this thing is going in is more patient cost-sharing," says Ginsburg. Not that there's a lot of enthusiasm that cost-sharing is a lasting solution, he adds, but it is likely to continue to be the dominant influence over the next few years.
"It seems to me that there are probably two options," says Ginsburg. "One, engage government and go against the grain of deregulation in the rest of the economy. Or two, return to more restrictive models of managed care.
"It just seems like the system is in limbo, that it isn't willing to do either at the moment. Managed care plans are trying to innovate and come out with new products but it's up to employers to buy."
Tiered hospital networks are a good example of the innovation, but many employers are proving hesitant. And recent decisions by managed care groups to rein in MRI costs are a renewed sign to Ginsburg that MCOs may restore a few restrictions.
But in his view there is not a big enough crisis at hand to rouse popular opinion and force dramatic change.
"In general, a strong economy is going to defer change," he adds. "A weak economy could well trigger change. That's really what happened in the early '90s; a combination of a weak economy and costs led to managed care."
More recently, Ginsburg sees that the big health care inflation of the past few years was triggered by managed care's relaxation of the rules and an end to gatekeeping.
Now that those changes have been fully absorbed, future hikes will still be painfully high, but more moderate. And in the meantime, rising costs will cause the number of uninsured to swell inexorably.
"When I hear the leaders of the health benefits world talking, I don't sense any urgency. I sense hand-wringing, but I don't sense we're about to see drastic action. I don't see a tipping point being very close — maybe a few more years of high cost and a serious recession might form the conditions for sharper action, but I don't see that happening for the next few years."
The health system does look a lot like the early '90s, says Gary Claxton, director of the Health Care Marketplace Project at the Kaiser Family Foundation, when businesses proclaimed they were at their wit's end over health care costs. But there are some big factors taking some of the steam out of the so-called crisis, not the least being a reduction in the annual cost bulge. And nobody wants to kill off many of the most powerful cost drivers out there.
"If you look at the drivers — new technology, new products, innovation in the health care system — there's no constituency for less of that stuff," says Claxton. "So I don't know where the public dialogue would be about really limiting what we spend on health care."
As for Wagoner's concern about global competition, if foreign workers and companies don't pay directly for health care, then their taxes are paying, and that is just as likely to influence competition as direct costs."
Yogiism 7: If you can't imitate him, don't copy him
He continues: "And even though there is a growing chorus for new approaches, the surveys completed by Kaiser have detected precious few companies actually discarding their plans. But Wagoner concedes that "2004 may be different."
If it is, there will be significantly fewer cost-control options on the table this time around.
According to the latest statistics from the Bureau of Labor Statistics, adds Claxton, health benefits as percent of total compensation is back to the level of the early 1990s, a time when hospitals agreed to sweetheart deals, physicians agreed to capitation, and insurers were willing to concede margins for market share.
Now hospital consolidation has left fewer groups able to command higher prices, capitation burned a host of doctors and was roundly spurned, and insurers are reporting sizeable margins. Some change, though, is likely.
"More controls will start going on in terms of prior authorization and there will be more cost sharing to consumers, but the hospital consolidation will be hard for the industry to get around. Tiered networks haven't taken off outside of California."
"Rick Wagoner and his Fortune 500 brethren are likely to get their national summit on health care costs after the fall election," says the influential Princeton University health care economist Uwe Reinhardt. "Just don't expect anything substantive to come from it.
I've watched their Kabuki theater just once too often. It tends to go something like this: Some chief executives at a business roundtable or council of CEOs will say, 'We have to have a task force on health care costs.' They promptly vote for it and appoint a task force dominated by — you guessed it — CEOs whose companies book health spending as revenue: CEOs of the pharmaceutical, medical device, or hospital industries."
After a year or two, the panel will unveil its report that will be printed on expensive paper and include colorful graphs and charts.
"But nothing ultimately will come of that report," says Reinhardt. "Frankly, after observing our business leaders for some 30 years now, wringing their hands in futility over rising health care costs, they evoke in me the image of drunken lovers at a singles bar: Big talk, no action.
My evidence for this brash assessment? Just look at our business leaders now, whining once again over rising health care costs, but passively accepting just the same annual premium increases in the mid to high teens! If that ain't the health-care analogue of impotence, what is?"
He recalls that back in November 1992, CEOs of major corporations convened in Little Rock, Ark., at the behest of President-elect Clinton to discuss and mostly complain about health care costs.
"When President Clinton later tried to do something about the problem, the business community promptly, and underhandedly, stabbed him in the back instead of helping him develop a workable program," says Reinhardt.
"The business leaders thought they had found a new savior: the then nascent managed care industry."
For a while, the industry actually did control health costs through closed network models, tough negotiations over prices, and utilization control based on practice guidelines.
"But soon," continues Reinhardt, "employees and their doctors realized that cost control means just that: The folks paying the bills sometimes will say 'No.' Realizing this, employees promptly whined to their CEOs about it. Faced by an ever tighter labor market in the 1990s, the CEOs just as promptly instructed the managed care industry to ease off, to re-institute wide-open networks of providers that rob the demand side of market moxy."
Yogiism 8: I ain't in a slump, I'm just not hitting
Reinhardt describes what he calls "this sorry tale" in a paper titled "The Utterly Predictable Managed Care Kvetch."
He continues: "The lesson we learned in the 1990s is this: Employers will help control health care costs only during recessions. In tight labor markets — such as those in the 1990s — employers and their agents, health insurers, inevitably genuflect to the whims of employees and the supply side of the health care sector.
"Luckily, there's evidence from the Employee Benefit Research Institute that suggests that the health care sky isn't likely to fall on all employers overnight. After managed care flexed its cost-control muscles in the mid-'90s, health care costs as a percent of payroll actually fell from 6.5 percent in 1993 to 5.23 percent 1998 and went back up to 5.57 percent percent in 2001, still much below 1993. By now it may well be where it was in 1993, but that was not the sky falling."
In addition, there's evidence of some slowdown in the rise in costs.
"What is hurting GM and Ford is not so much the health care cost for active, unionized workers, but the cost of retiree health care," says Reinhardt. "GM now has on its balance sheet an unfunded liability of close to $60 billion for retiree health care alone. In other words, GM would have to put $60 billion in the pot now to finance its promise to all current and past workers. That," says Reinhardt, "is what is bedeviling Rick Wagoner."
Reinhardt says that the main problem with the employment-based health system at this time is that it is not sustainable much longer for semi- and low-skilled workers whose affordable "gross wage base" is $25,000 to $35,000 or so a year.
"By 'gross wage base' I mean the total compensation that must support all fringes, all taxes, and so on. I would say that for 25 percent of the American workforce, that wage base soon will be too small a donkey to carry the load of health insurance premiums for a family.
"Currently, coverage for a family included in a large employee risk pool is about $10,000. If that premium were to grow at an annual rate of only 8 percent — that's a conservative number — then after 10 years, it would be $22,000. If the gross wage base were to grow at, for example, about 3 percent per year, as it has in recent years, then 10 years hence, over half of that gross wage base would be eaten up by health insurance alone."
Shifting more and more of the employees' health care cost to employees may lower that premium, but it would not solve the problem, he says. It merely would shift it out of the employer's books and onto the employees' meager budgets.
"Careful, sophisticated studies on this strategy that I have seen (e.g., those by the Rand folks published in JAMA a few years ago) suggest that the overall health care cost savings from high-deductible health policies and medical savings accounts are much smaller than widely supposed."
Yogi 9: Why be jealous over things you don't have?
The main challenge to Americans in health care in the coming decade is not economics but social ethics, says Reinhardt.
"The question is this: Will we in the upper tiers of the nation's income distribution be willing to step up to the cashier's window to help subsidize health care for typically hard-working Americans at the bottom third of that distribution? Our current fiscal policy and the current debate on health policy suggests to me that the answer will be 'No!'
"Many good things can be said about us Americans and about the country in which we live. But when it comes to people we regard as 'losers,' we tend to be self-righteously harsh and stingy. Sadly, among the 'losers' we include not only people who are not trying hard enough, but also hard-working Americans who simply have met with tough luck. We are harsh and stingy, even vis-a-vis soldiers," says Reinhardt, the father of a U.S. Marine officer on his second deployment to Iraq.
There have been reports of military families relying on food stamps and the families of guardsmen and reservists seeking charity food handouts.
"If we treat even the families of our fighting men and women this harshly," Reinhardt observes, "one can only wonder how America's hard-working, low-income families will fare in health care in the decade ahead."
Yogiism 10: The future ain't what it used to be
From Ginsburg's perspective, Reinhardt's vision may be as realistic as it is pessimistic.
"That is frightening," says Ginsburg, "but that really is the path we're headed on today. I always felt the backlash against managed care was really the first stage in that development, in the sense that where the better-off part of the population was vocally objecting to the restrictions of managed care, the lower end of the population was quite willing to accept them to keep their health care more affordable."
Not surprisingly, there's a wide divide between the observers who predict a steadily worsening in the situation and those looking for private-side solutions.
"I actually would say that employers are more sensitive than 10 years ago," responds McKinsey's Tanio, "with the whole issue of outsourcing and taking wider costs to another country. Health care costs are a big issue in comparing a worker in this country to a worker overseas. This is still top-of-mind for businesses. Their determination to do something about it shouldn't be underestimated."
For McCallister, the third way Reinhardt sees ahead reeks of defeatism.
"I'll try to be kind," he says. "I know those folks. I've listened and met with them, but they're way too fatalist for me."
Which leads the managed care industry back to Berra: "When you come to a fork in the road," he said, "take it."
---
Our most popular topics on Managedcaremag.com
---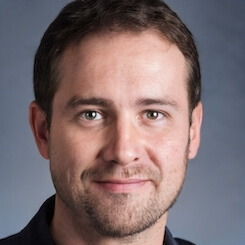 Paul Lendner ist ein praktizierender Experte im Bereich Gesundheit, Medizin und Fitness. Er schreibt bereits seit über 5 Jahren für das Managed Care Mag. Mit seinen Artikeln, die einen einzigartigen Expertenstatus nachweisen, liefert er unseren Lesern nicht nur Mehrwert, sondern auch Hilfestellung bei ihren Problemen.