You'll spend 12 hours traveling and upward of $2,000 in tuition charges, room and board, then work twice as hard for a week when you get back.
It's 7 a.m. You've brought your own alarm clock, used the hotel's wake-up service, or successfully figured out how to program the bedside alarm. You flew in last night and you have an hour to get ready for the meeting across the street or downstairs. You've already hit the registration desk, gotten the meeting materials and ID badge, and carefully considered whether you really want to lug another tote bag home (the logo isn't all that pretty and you've decided the answer will be no). You have your business cards ready to go. You or your company has spent a lot of money for you to be here, and now you need to get both your time's worth and your money's worth out of this meeting. How do you do this?
The meeting itself
Meetings generally involve a payment: Even if there wasn't a tuition charge, you are still paying in terms of your valuable time away from work and family. Therefore, you are the "buyer" and the meeting organizers are the "sellers." You have every right to demand your money's worth and to expect to be professionally informed, stimulated, and enriched. Most meeting organizers know that you can go to other meetings, and they'll want you to return next year. Your job at the meeting is to have your expectations exceeded.
Well organized meetings give attendees a good idea of the session content, usually by providing detailed descriptions of the subject ahead of time. Some even provide copies of the slide presentations on a CD-ROM, on a Web site, or on paper at the meeting.
Despite your best intentions and the availability of this service, don't feel guilty if you haven't reviewed anything except the briefest outlines ahead of time. Presentations usually combine the spoken word with pictures and graphs. Looking at the graphics without the benefit of the speech is difficult and usually unrewarding. Unless you are extremely compulsive, don't feel guilty if your review only helps you decide which individual sessions to attend.
For all except the highest level of presentation, you should expect a paper handout to be available either ahead of time or when you walk in the room. Armed with a handout, you'll be better able to follow and absorb the information that is being presented — since learning is a combination of both reading and listening. It is well known that some people prefer to absorb information by reading, others by listening. No matter what the preference, however, having options is best, and as a customer, you should expect to have both available to you. A handout means the presenter has organized the talk well ahead of time instead of the night before in the hotel room while you were standing in line waiting to register for the meeting. You deserve the best.
Most meetings consist of some combination of plenary sessions and multiple concurrent smaller sessions. The former involve speakers with star power who are well known and respected.
Unfortunately, while these individuals may be stars because of the work they've done in their fields, it doesn't necessarily follow that the presentation will be organized or informative. Once the plenary session begins, look for the evidence that your time will be well spent. Signs of good speakers include the early use of a "hook" that grabs your attention, generous use of humor and the early sharing of an outline that tells the audience what is going to be said. It is safe to use about 10 minutes to get the feel of the presentation. If these ingredients are not present and you begin to get the feeling that this is going to waste your time, it may be wise to start edging your way to the back of the auditorium so you can make an exit for some coffee or to check those voice mails.
Most meetings have smaller concurrent multiple sessions after the morning's plenary session. They involve speakers who are less well known, usually in smaller rooms arrayed along long hotel hallways like dishes on a buffet table. Unlike the plenary session speakers, these people probably had to apply or even compete to be included in the meeting session. Therefore, these smaller sessions actually have a greater-than-even prospect of exceeding expectations.
These folks worked hard to get their presentations organized and their sessions should be your focus. Their topics will be narrower, and the ones you select may well be more relevant to your day-to-day needs than the generalities of a keynote speech. Once again, sit close to the back or the door; look for a hook, humor, and an outline.
Once again: If you are not engaged within a few minutes, it may be time to check out the agenda and dash to your alternative "Plan B" session down one of those hallways.
Consider being a presenter next year
And as you move from session to session, consider that the presenters are not all that different from you in terms of knowledge or experience. This is the time for you, yourself, to consider presenting at next year's meeting. It will be not only a new professional challenge, but also a chance to showcase your expertise and see if your interpretation of the facts and your opinions pass muster with your colleagues.
Being a presenter is also an opportunity to market your expertise. Be careful, however: The vast majority of attendees at professional meetings are there for professional enrichment, not to hear sales pitches. If you have an interesting educational insight to share with your colleagues, that alone should be enough to prompt business inquiries afterwards. Your motivation should be to help the meeting achieve its educational mission. Assuming that you believe the meeting is something you would want to be professionally associated with and that you have something unique to share, you may be someone who should be a presenter next year.
Don't take notes
But back to the meeting at hand. Should you take notes? Not necessarily, unless taking notes helps you keep focus and helps you absorb the subject matter. The handouts and the notes you take rarely provide the kind of lasting documentation that will make a big difference in your career or workplace. If there is a new thematic insight, chances are you will remember it anyway. Of course, you may also have a boss who wants to know you went to the meeting and actually accomplished something. If you have to give a report, your notes will come in handy. Alternatively, you may want to leave copies of your notes and printouts of the presentations in your office back home, giving the impression you accomplished a lot.
Most presenters use a full hour because that is the most common unit of measure for the course of a day, but 30 to 40 minutes should be enough to present the core messages, and the remainder used to wrap things up or for questions. Don't be surprised if your concentration begins to wane past 40 minutes, and if you can't remain focused, remember once again that you are the customer. It may be time for a break. Take a short walk, check those voice mails, or ingest some fluids.
Once the presentation ends, you can use question time not only to clarify anything you don't understand, but also to increase your visibility at the conference. I'll get to that soon.
Keep in mind that attention span declines as people grow weary toward the end of the day. After several sessions, your brain may not be able to absorb much more. Smart meeting organizers will place the better concurrent sessions toward the end of the day, to help keep the audience from slipping away. (For presenters, this is one way to gauge what the organizers think of them: If they are scheduled in the late afternoon, it can be a sign that the organizers of the meeting think you can keep the attendees from leaving.) Therefore, assuming there is only so much information you can absorb, you may want to plan your break for a little earlier and save your energy for that 4:30 p.m. session at the end of the day.
Finally, every meeting has evaluations. Think again if you believe it's not worth it to use it and express your opinion. While evaluations are also used to document continuing education credits, meeting organizers do pay special attention to the evaluations. If you didn't like something, give the feedback and help future attendees avoid your dissatisfaction. Meeting organizers pay close attention to the evaluations and use them to plan next year's meeting. Your feedback counts.
You're not the only attendee, of course. There are others just like you, and this is your chance to network. While this is an overused term, the fact is that this is a good opportunity to connect with professionals like you. While it's unlikely your colleagues will line up to meet you in the hallway during coffee breaks, there are some painless things you can do to break the ice, assuming you are not one of those who are naturally gregarious and able to become the life of the party.
When you sit down at any session, introduce yourself to anyone sitting next to you. If there is any meaningful conversation that follows, offer your business card. You may never meet again, but e-mail and telephone contacts may help you sort out a problem at work in the near or distant future.
Many meetings may have lunches or dinners. While you may have attended this conference with colleagues from your place of work and be tempted to sit with them, you should really consider sitting at a table of strangers. Wait for a table to get two or three people and then walk over. Ask whether you may sit down and, if eye contact is maintained, introduce yourself, pass the salad dressing, and pass your business card.
Another oft-used networking tool is asking questions. While no one would ask a question simply to showboat their awareness of the subject matter, standing up in front of your colleagues while also getting something clarified is a useful way to increase your visibility.
How about the exhibits?
Ah yes, that special football field-sized room packed with astonishing displays of shiny plastic, blinking lights, deep carpets with piles of pens, dolls, mouse pads, laser pointers, umbrellas, and clocks (just to name a few), manned by helpful, friendly, courteous folks looking for eye contact. Should you go even if you are not looking for any new business relationships? The answer is probably yes because the traffic volume is used by the exhibitors to decide whether the fee they paid to the meeting organizers was worth it and you will probably gain some new insight on what is happening within the industry. As for the trinkets, I usually demur, but if I'm obliged to take some of them with me, 99 percent end up being left in the hotel room with the tote bag.
Unlike vacations, maintaining close contact with your office or colleagues during a meeting is not a sin. In addition to the ubiquitous pay phones tucked away in most hotel and meeting venue hallways, many venues supply Internet access, either wireless or in an area festooned with complimentary PCs for e-mailing. There is usually a line for the PCs, so if you have a laptop or Blackberry device, take it with you, especially if both Plan A and Plan B session options turn out to be a bust. If you have neither, bring a good book or go shopping for a device between sessions. While there may be a charge associated with Internet access, the fee can be modest and worth it. Most of us have mobile phones now, so staying in touch should be painless.
How about the hotel you are staying in? In general, you should expect your business to support accommodations that approximate your home living situation. That means you should expect quiet, cleanliness, a comfortable bed, surroundings that are not dreary, Internet access, a phone, a TV set, and a working, properly stocked bathroom with plumbing that works. Unfortunately, hotel prices are going up now that the volume of travel is increasing, and it's not unusual for satisfactory rooms to be at the $300-a-night level. If that's the going rate for proper accommodations, don't feel guilty. You are worth it.
Of course, to get the most out of a meeting, you should wake up refreshed with an adequate amount of sleep, eat nutritious meals, and get some exercise. That being said, this is also your chance to check out a new city, explore new restaurants and interact with colleagues in what can only be described as a wide variety of social settings. Have fun. You've been instructed about what happened to Jack, who believed in all work and no play.
MANAGED CARE 
October
2004
. ©MediMedia USA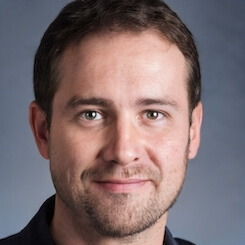 Paul Lendner ist ein praktizierender Experte im Bereich Gesundheit, Medizin und Fitness. Er schreibt bereits seit über 5 Jahren für das Managed Care Mag. Mit seinen Artikeln, die einen einzigartigen Expertenstatus nachweisen, liefert er unseren Lesern nicht nur Mehrwert, sondern auch Hilfestellung bei ihren Problemen.