Uncle Sam isn't too sure that disease management saves money in the managed care world, and has some real doubts that it could ever be applied to Medicare. At least, those are the findings of a Congressional Budget Office study that has proponents, critics, and observers of DM talking.
The report resulted from a congressional request that the CBO look into DM as a way to reduce the entitlement program's costs in light of the launching of disease management demonstration projects as part of Medicare reform. These projects are to be implemented in 10 to 12 sites around the country and cover about 20,000 patients.
"Proponents often claim that disease management programs not only improve quality but also pay for themselves by decreasing the use of acute care services enough to offset the costs of the additional screening, monitoring, and educational services," states the CBO report An Analysis of the Literature on Disease Management Programs. It adds that "there is insufficient evidence to conclude that disease management programs can generally reduce the overall cost of health care services."
Heated response
Reactions range — or rage. The Disease Management Association of America held a news conference Oct. 21 at which it denounced the findings.
Al Lewis, president of the Disease Management Purchasing Consortium, responds to the CBO report as if it were a personal attack.
"Since I advise over 90 percent of all procurements for plans and states, this is a criticism of my ability to contract since roughly 80 percent of them show savings using my methodologies," says Lewis. "If they were going to pass judgment on my methodologies, they could have called to get a copy of them."
Meanwhile, Lewis takes issue with the CBO's methodology.
"I would say that the entire study overlooks the fact that there are 80 payers in the DMPC and most of them have saved money using our rigorous counting specs," says Lewis. "And the ones that haven't, have gotten their money back. It would have been nice if the CBO had actually called someone who knew what actually happens in the 99 percent of contracts that aren't written up in the peer-reviewed literature, rather than focus on the 1 percent that are. And, by the way, there are far bigger data holes in that literature than in any study design that I would ever recommend."
To Victor Villagra, MD, president of Health & Technology Vector, a consulting company specializing in disease management, language counts. Saying that there's a lack of evidence of cost savings is not the same thing as saying there's evidence of a lack of savings.
Close read
"The CBO statement suggests, but does not really say, the former," says Villagra. "Furthermore, read their statement closely: '…[T]here is insufficient evidence to conclude that disease management programs can generally reduce overall health spending.' There are several well-chosen words here: 'can generally' and 'overall health spending.'"
DM advocates do not necessarily claim to reduce overall health spending in absolute terms, Villagra says. "The DM community states that having DM saves payers money, and implicit in that statement is a short- to medium-term horizon," says Villagra. "Postponement of health care expenditures through DM in the commercial segment until after age 65 may transfer to Medicare some financial burden while it relieves the stress from commercial payers. The CBO is also thinking about the long-term impact of DM — 30 to 50 years ahead — particularly if it enhances the survival of chronically ill Medicare beneficiaries."
The DMAA charges that there were some "rigorous new studies that were not included in the CBO report" and Villagra concurs.
Villagra regrets that the CBO did not review a recent study in Health Affairs about the impact of a diabetes DM program on quality and costs. "Had they reviewed it, it might not have changed their conclusion, but in the continuum of accumulating sufficient evidence, every study should weigh in," he says.
NCQA's stance
The NCQA has long looked with favor upon health plans that implement DM, and that's certainly going to continue, says NCQA spokesman Brian Schilling.
"I don't think this changes our outlook on DM at all," says Schilling. "I think it's actually wrong to conclude that the report says that DM doesn't save money — my read is that the report concludes that we don't know yet, but that it does seem to improve care quality.
"To us, that's the real issue, particularly when viewed in context of our State of Health Care Quality 2004 report which just came out showing that 42,000 to 79,000 people die every year because of poor quality care. Even if DM turns out to be budget neutral, if it improves quality of care, it is money well spent. Bottom line: We're strong supporters of DM as a means of improving care quality and increasing value for our health care dollar."
Michael J. Reardon, MD, head of member advantage programs at Aetna, says that his company's DM efforts have cut costs and improved outcomes.
"Aetna's disease management programs have delivered definite and significant value — in terms of both cost savings and quality of care improvements when delivered to our commercial population of members," says Reardon.
Reardon agrees with the CBO report that a dearth of data prevents any conclusion about whether DM would cut costs in fee-for-service Medicare. However, he adds that one of the goals of the soon-to-be launched demonstration projects is to find out whether it would.
"Aetna is very interested in participating in the pilot project, viewing this as a forum that will produce legitimate and defensible research findings," says Reardon. "We believe it will deliver sufficient data due to its size, scope, and consistent application of disease management interventions."
An Analysis of the Literature on Disease Management Programs is based on peer-reviewed studies of DM programs for congestive heart failure, coronary artery disease, and diabetes.
"All in all, the evidence on cost savings is limited," the report states. "Most studies do not directly address costs. Instead, they report improvements in processes of care or in intermediate measures of health, from which an overall impact on spending cannot reasonably be inferred. The few studies reporting cost savings generally do not account for all health care costs, including the cost of intervention itself."
The CBO report further states that there's no way of telling whether it would be an effective tool for the older and sicker Medicare population.
This doesn't impress Lewis who, as noted earlier, finds that the CBO report has some flaws of its own. And since the report "started" this debate, Lewis will get the last word.
"It's a trial in absentia without evidence," he says. "If they are going to do that, maybe they should just have me walk over hot coals."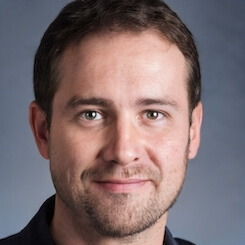 Paul Lendner ist ein praktizierender Experte im Bereich Gesundheit, Medizin und Fitness. Er schreibt bereits seit über 5 Jahren für das Managed Care Mag. Mit seinen Artikeln, die einen einzigartigen Expertenstatus nachweisen, liefert er unseren Lesern nicht nur Mehrwert, sondern auch Hilfestellung bei ihren Problemen.