The recently approved artificial heart marks a technological advance, but the reality of cost is a matter that needs addressing by managed care.
Just a few weeks ago, the FDA approved the first-ever artificial heart for commercial use. The device made by SynCardia, called the CardioWest Temporary Total Artificial Heart (TAH-t), underwent more than nine years of study before gaining approval. This device provides a bridge in time between when a patient needs a heart transplant and a suitable donor heart is found. Nearly half of those seeking transplantation die before an organ becomes available. Simply stated, this device buys precious time.
Nearly 5 million Americans are living with heart failure and an additional 550,000 are diagnosed with heart failure each year. Although most people are treated medically and do not require a heart transplant, about 4,000 patients qualify for a new heart each year. Only about 2,000 hearts become available in time, leading to a gap of therapy where an artificial replacement may save a life.
Young hearts fail too
Although usually associated with the elderly, heart transplantation can be warranted in patients younger than 65. Managed care directors pay attention — preliminary studies involving the CardioWest TAH-t demonstrated efficacy in end-stage heart failure in young people with cardiomyopathy. These leaders will need to establish criteria for approval, payment agreements, and case management criteria. And some tough decisions will be made for those not qualifying.
Looking at the bigger picture, this device demonstrates the need to prepare for new technological advances. It demonstrates that virtually every organ will be the focus of development by the scientists looking to conquer death. It is one of a parade of new developments that will provide lifesaving, life prolonging, and life enhancing outcomes for a world that seemingly has no limits on demands for the latest technology.
Someone is going to pay for these devices and developments. And unfortunately, the primary way of paying for these in the commercial population is the employer … and the employers are slowly transferring the cost of care back to the employee. The newspapers are full of news of decreasing coverage or withdrawal of coverage, due to the higher cost of existing care, the increased demand for care, and the new developments that make care available where in the past the only hope was prayer.
A device of last resort
The SynCardia CardioWest TAH-t system is a pulsatile biventricular device consisting of two artificial ventricles. The ventricles are made of a semi-rigid polyurethane housing with four flexible polyurethane diaphragms separating the blood chamber from the air chamber. The diaphragms allow the ventricles to fill with blood. When compressed by the air from an external pump, the ventricles eject the blood.
The artificial device is transplanted after the patient's ventricles are excised, making this a device of last resort. By serving the role of substitute ventricles, this device provides the shortest blood path and the least artificial surface area contact. In clinical trials it had the highest cardiac output level of any device developed to date.
The pump is not just a pump, but consists of a whole console that provides monitoring and diagnostic information. The monitor provides pumping rate, dynamic stroke volume, and cardiac outputs on a beat-to-beat basis. There are a battery and compressed air tanks that serve as backup in case of a power failure. The whole system is about the size of a console television.
Adverse events
The device was approved based upon nearly 25 man-years of use. The rate of adverse events is high, affecting about 94 percent of patients. The adverse event list consisted of infection in nearly 70 percent of patients, bleeding in 44 percent, respiratory dysfunction in 30 percent, and neurological events in 22 percent (with stroke being predominant).
Respiratory infections
The overall adverse event rate was calculated to be 0.067 events per day of use. The majority of infections did not affect overall patient outcome. The most common were respiratory infections followed by genitourinary infections. Most infections occurred within the first few weeks after the implant.
Bleeding was more dangerous, requiring follow-up surgery in 29 percent of those who had a bleeding event. Most occurred in the immediate post-implant period, but some occurred after the donor heart was finally obtained and transplanted.
Clinical trial criteria
The investigational study included the following entry criteria:
eligibility for transplant,
New York Heart Association Functional class IV, and
hemodynamic insufficiency determined by one of the following;

cardiac index of ≤ 2.0 l/min/M2 and either systolic arterial pressure of ≤ 90 mm Hg or central venous pressure of ≥ 18 mm Hg
two pressor agents
intra-aortic balloon pump, and
cardiopulmonary bypass pump.
Results
Patients exhibited an immediate improvement (58 percent) in their cardiac index. Systolic blood pressure increased from a baseline of 93 to 123 mm Hg (32 percent improvement) and organ perfusion pressure increased by 42 percent.
The primary endpoint of the study was treatment success, defined as:
alive,
NYHA Class I or II,
ambulatory,
not ventilator dependent, and
not on dialysis.
At 30 days post-transplant, nearly 70 percent of the implant group met the criteria for success.
Although not clearly reported, some people remained on the pump for prolonged periods — nearly a year in one case.
The reported cost of the device and related equipment is $100,000. This does not include the cost of insertion or the hospital management time required. The total cost for the use of this device is easily several hundred thousand dollars or more, depending upon how long the device is needed before acquiring a transplantable heart.
New issues
At what point does the market for expensive technology say "no?" At what point does a society like ours where life is valued so dearly say you do not deserve to have this? I am bringing up these issues because as a society, we have never been faced with the explosion of technology as we are today.
With each development, a life is saved, loved ones are relieved, a death is averted, a smile returns. Managed care's job is to make sure new developments are used appropriately so there will be many more tomorrows for all of us.
Methods of doing so involve changing the lifestyles of our population so fewer dollars are spent on avoidable disease. It also involves wisely balancing benefit coverage and patient responsibilities.
Tough coverage decisions
Leadership is demanded of those in clinical positions who can make the tough coverage decisions. It is up to the readers of this publication to develop the balance so there will be many more developments for Tomorrow's Medicine!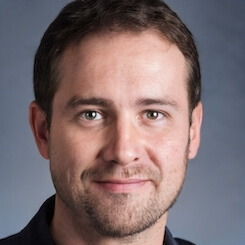 Paul Lendner ist ein praktizierender Experte im Bereich Gesundheit, Medizin und Fitness. Er schreibt bereits seit über 5 Jahren für das Managed Care Mag. Mit seinen Artikeln, die einen einzigartigen Expertenstatus nachweisen, liefert er unseren Lesern nicht nur Mehrwert, sondern auch Hilfestellung bei ihren Problemen.