HSAs, FSAs, HRAs — it's all alphabet soup to many employers. HMOs need to be able to accommodate all sorts of new payment schemes.
Executives and human resources personnel at EnPro Industries, a manufacturing company based in Charlotte, N.C., that makes engines, air compressors, and other products for a number of industries, is sorting through the health care spending account options it can provide employees.
The company for years has offered traditional flexible spending accounts, which are increasing in popularity as a way to help people cope with rising out-of-pocket health care expenses, consultants say. In the last two years, EnPro has made a push to educate its workers about the accounts — they enable employees to set aside pre-tax contributions to cover health care expenses throughout the year — and 25 percent of employees use them today, says Steve Spradling, director of compensation and benefits.
Tough decisions
EnPro is also offering employees a consumer-directed health plan with a company-funded health reimbursement account that covers the first part of employees' high deductibles. The manufacturer decided not to offer a third option, health savings accounts, in 2005 because the 401(k)-like accounts are too new and untested, Spradling says.
As high-deductible health plan designs become more widespread, most companies are going through similar decision-making processes. And health plans had better be prepared, consultants say. Employers are looking to health plans for guidance on what to offer — and for the accounts to be included in managed care products, says Bill Sharon, senior vice president of the health and welfare practice at Aon Consulting, a Baltimore, Md.-based human resources consulting and insurance and risk management company.
"This whole area has gotten pretty complex, so employers need help from consultants, brokers, and insurance companies," Sharon says. More employers will also begin to demand that health plans offer the accounts by the end of 2005, he predicts. "The next competitive race will be, Who has the better products?" he says. "Right now, employers are saying to health plans, Do you offer these accounts? But the next question — which is coming pretty quickly — will be, How does your product compare to vendor B's?"
This is particularly crucial for HMOs, says Brad Engel, the national health and welfare practice leader for Mellon Financial, a financial services company. "As we move toward a world where a portion of health care costs are going to be covered by assets rather than insurance, the trend of people moving away from HMOs toward PPOs will continue if HMOs don't have vehicles in place to address that."
Flexible spending accounts (FSAs), health savings accounts (HSAs), and health reimbursement accounts (HRAs) all follow specific federal regulations for how they are funded and used. All of the accounts meet different needs, says Bonnie B. Whyte, president of the Employers Council on Flexible Compensation in Washington, D.C. "There is no perfect solution for everyone in the United States; there has to be a wide number of options."
The oldest health spending account, the FSA, has been offered by companies for more than two decades. But Whyte's employer coalition is fighting to have one of its defining characteristics changed. The accounts have a "use-it-or-lose-it rule" that means employees forfeit any money left in the account at the end of a given year. Some lawmakers, human resources consultants, groups such as the Employers Council on Flexible Compensation, and others are supporting efforts to get the Department of Treasury to change the rule; attempts to change it through legislation have failed to pass both houses of Congress. "It is just downright dumb," Whyte says of the rule. "It acts as a real deterrent for people participating in FSAs."
While fewer than a half-dozen EnPro employees out of the approximately 600 using FSAs last year forfeited money, eliminating the rule would "take the fear out" of putting money into one, particularly for lower-paid employees, Spradling says. "Use of that program would increase dramatically."
Key benefit
And in today's environment, that could be a key benefit for employees, he says. "PPOs and even HMOs have been offering copays and deductibles to keep their premiums at bay. People are using their FSAs to cover those expenses, especially for copays on drugs."
Allowing at least some funds to be carried over from year to year will also make FSAs more attractive as companion accounts to HRAs, says Aon's Sharon. HRAs are meant to cover the first-dollar expenses of high-deductible health plans. Employees potentially could put money into an FSA to cover the amount due after an HRA has been used and before a deductible has been met, consultants say. In addition, while HRAs are funded entirely by employers — and their use determined by employers — FSAs can be used to cover any government-defined health care expense, including eyeglasses, acupuncture, and over-the-counter drugs.
By law, health savings accounts also have to be used with a high-deductible health plan, says Sharon. Employers that want to offer HSAs to employees, however, are considering whether or not to contribute to them as they would an HRA. Unlike an HRA, HSAs are owned by employees, so any employer contribution immediately belongs to the employee, even if the employee quits the day after a deposit is made. With an HRA, employers can set rules to avoid that pitfall, says Sharon.
Nevertheless, the use of HSAs is expected to grow, in part due to the Bush administration's support of the accounts, according to Mellon's Engle, who heads his company's health savings account product line. Unlike other types of accounts, HSAs can be invested in mutual funds to help them grow. "The Bush administration has a larger vision of an ownership society, and HSAs fit better into that vision than an employer-tied HRA," Engel says. "In HSAs, you pay for health care out of an asset that consumers grow and manage."
Mellon works with HMOs and other insurers behind the scenes to set up and administer health savings accounts, enabling insurers to offer products that include coverage and HSAs in a single package. Large companies such as IBM have begun to offer HSAs to employees.
As the use of all types of health spending accounts and high-deductible health plans grows, Engel says, an environment will develop in which consumers will be able to integrate and stack accounts — including their own personal savings or checking accounts — and specify rules as to which should be accessed first to cover health expenses. When that happens, consumers will want it to be simple, he says. "Consumers have gotten used to being able to see in one statement or on one Web site how something got paid for or what the sources were."
Employers already appreciate health plan tools that make using accounts easier, such as debit cards, says Whyte at the Employers Council on Flexible Compensation. And the idea of being able to stack accounts within those tools is also appealing, she says. "There are a lot of good ideas out there being enacted, but while we're on the road, we haven't reached our destination yet on a number of those things."
---
Our most popular topics on Managedcaremag.com
---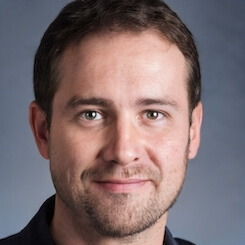 Paul Lendner ist ein praktizierender Experte im Bereich Gesundheit, Medizin und Fitness. Er schreibt bereits seit über 5 Jahren für das Managed Care Mag. Mit seinen Artikeln, die einen einzigartigen Expertenstatus nachweisen, liefert er unseren Lesern nicht nur Mehrwert, sondern auch Hilfestellung bei ihren Problemen.